What You Need to Know Before Opening an Esports Center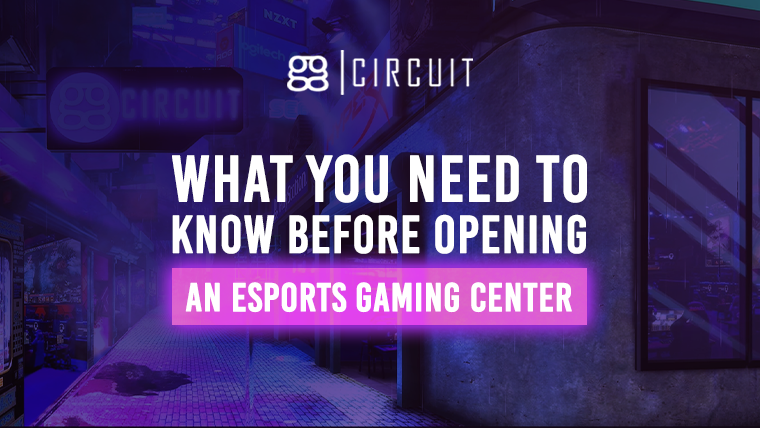 Are you finally thinking about opening your own esports gaming center business? Thinking about quitting your 9 to 5 job and starting doing something that is in line with your gaming hobby? You came to the right place but be warned, a lot of things that will be discussed here may break your expectations and may even get you discouraged from even starting.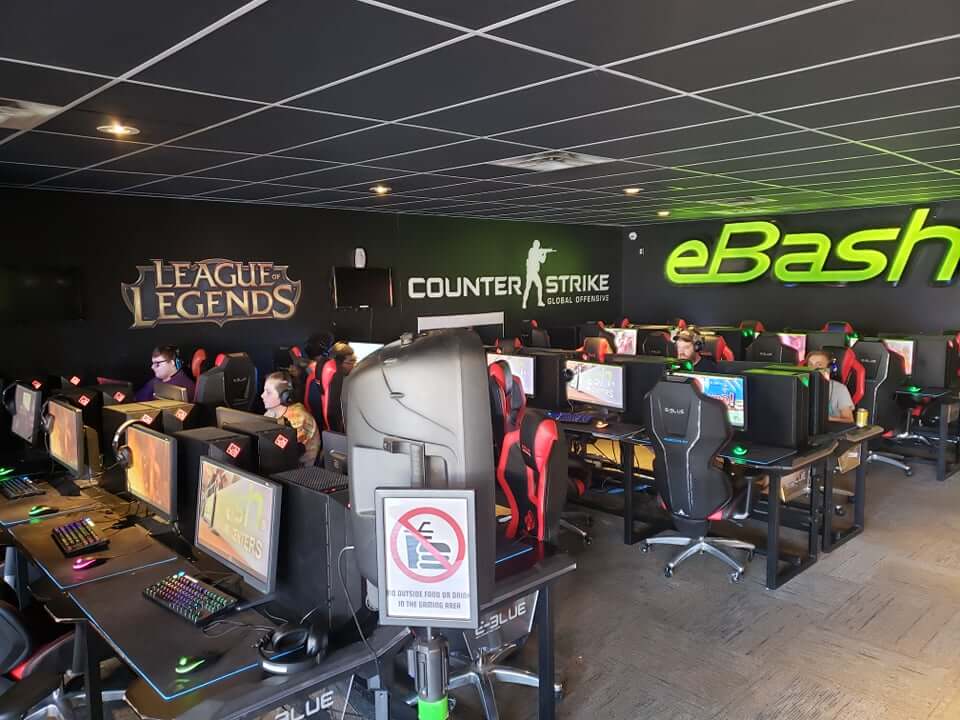 eBash Esports Center in Indiana
ggCircuit has years of experience operating a chain of esports venues and we would like to impart what we know to help you make sound decisions with your business. You may not agree with everything that we will say but it has kept us going for years and got us to where we are now.
Sure, it's easy for a gamer to build their own PC or get a new console, and the current gaming trend no longer lends itself to split-screen multiplayer games (although there are still games that are better played in this manner like most fighting games). Players also can go online to play with their friends. However, a LAN center can provide a great place for gamers to play with their friends while keeping things competitive, fresh, and exciting.
Ready to dive in and learn more about this industry? Great! Put down that controller and let's get to business.
Getting Started With Your Esports Gaming Center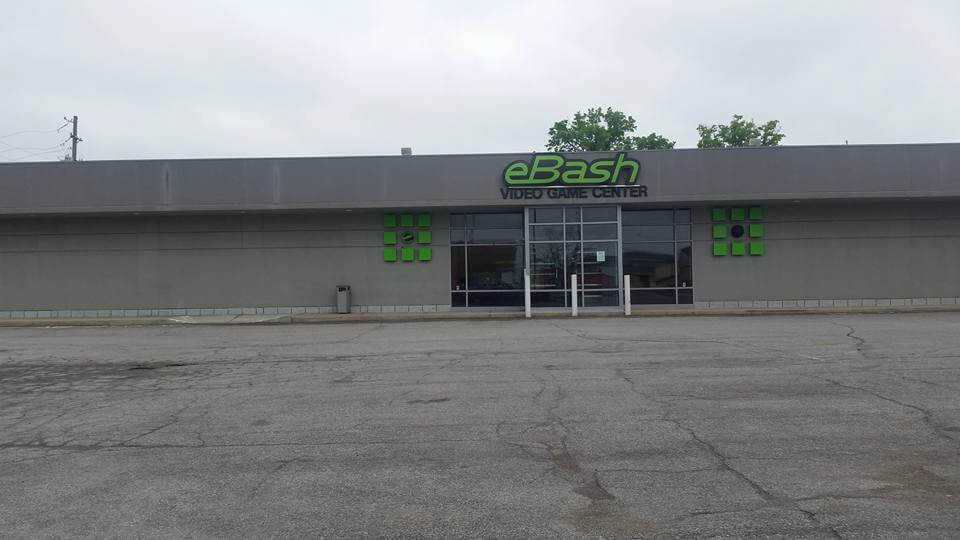 You should take your time to build a business plan before taking the plunge
An esports gaming center business is just like any other business. You should respect that fact and it would save you a ton of headaches and frustrations.
For starters, you'll need a concrete business plan that will enable you to list down the things that you want in your esports gaming center. How many PCs and consoles do you want to have? Do you serve alcoholic drinks to adult customers? Do you want to offer virtual reality gaming?
Another important thing that you need to start your esports center is capital. You have to make sure that more than enough not just to start the business but to also keep it afloat while the center is still trying to find its footing, as it were.
You may also consider getting an angel investor or business partner to get additional funding. Having a partner can also alleviate some burden of doing things all by yourself. It will also keep you grounded since you no longer own the business to yourself.
Those are some of the things that you have to think about to get started. However, if you need more details, ggCircuit has a more thorough article about opening an esports venue.
Common Misconceptions When Starting An Esports Gaming Center
A lot of people (particularly gamers) interested in this kind of business get the notion that starting and running an esports gaming center is easy. We hate to break it to you but running a business can be a difficult endeavor. Here are a few things that people get wrong when starting this business.
Getting a bank loan to fund the business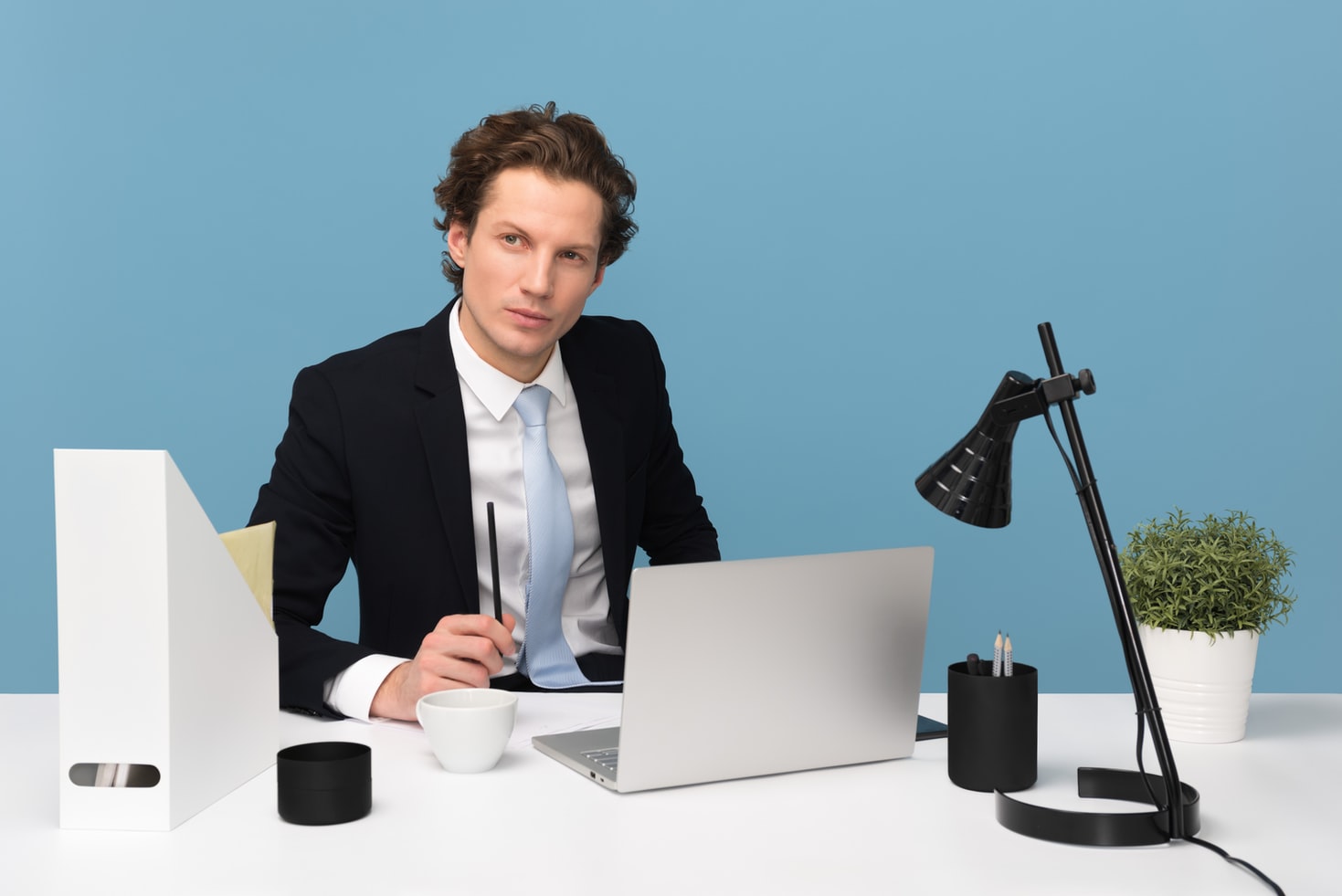 Getting a bank loan is a bad idea when starting an esports gaming center
This is practically what most people would do when starting a business. Though an esports gaming center can be very profitable if done correctly, it does not have a proven business model which will make it difficult to get a bank loan.
If the bank even gave you the time of the day, the loan approval will still hinge upon your ability to pay in case the business goes south. You're better off getting an investor or a business partner.
Cheap location
No one in their right mind will be able to turn down a great deal on a location, right? If it sounds too good to be true, there's a chance that the location is bad for doing business and it will cost you in the long run. In commercial real estate, pricing is a good indicator of profitability for a business.
Another factor to consider is that the area may not be a secure place to do business. It will be bad for you and your customers.
Not hiring employees
You must be thinking that you can save money by not hiring staff for your business. While it is not exactly a bad idea, you'll soon realize that an esports gaming center is a laborious endeavor and find less time for other important things in your life, like family and personal stuff.
To learn more misconceptions about starting an esports gaming center, read more here: Top 10 Misconceptions of Starting An Esports Center business
Sign up for ggCircuit Updates!
Why Diskless Boot Is So Important to Gaming Centers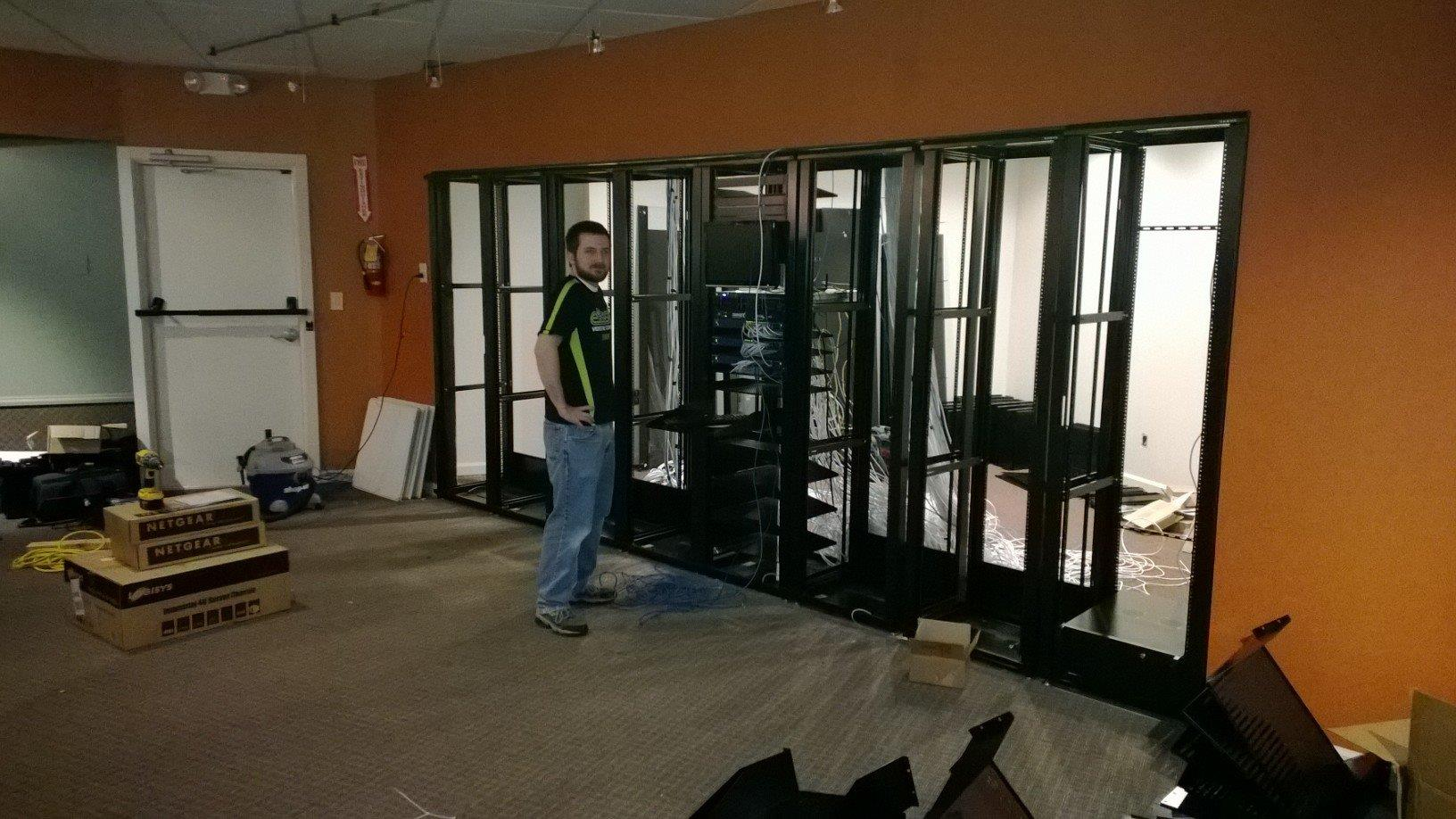 eBash Esports Centers use PXE boot for easier game and app management
Games are getting bigger and bigger, not to mention updates are also more frequent. Will you be able to handle updating each PC in case an update for Fortnite gets released and you got 10 screaming kids wanting to play?
Sure you can, but by the time you are done, the gamers would have moved on to another center where they were able to update the game ahead of you. Also, the more gaming stations you have, the more difficult it will be for you to update all the PCs.
Investing in a diskless setup is a must if you want to efficiently run your LAN center business. Not only that you'll save time and effort, but your computers will also run faster and will be safe from malware.
You can read our article about the importance of PXE/diskless boot in a LAN gaming center if you want to learn more.
Best Graphics Cards for Gaming PC
GeForce RTX 2070 - Image is taken from NVIDIA.com
An esports gaming center should be able to provide the best gaming experience that a gamer could never have when playing at home. That is why it is important to consider what graphics card, or more commonly known as GPU, is in your gaming PCs.
An online game would need to render at least 60 fps (frames per second) to ensure a competitive edge for your players. While popular games like League of Legends and Fortnite generally do not require the highest GPU model, single-player games would need to be rendered at high settings. So getting a decent GPU to ensure great graphics fidelity for offline games and high fps for online games is highly recommended.
We have compiled a list of mostly used GPUs among the esports gaming centers in our network. Based on tests and actual usage, these GPUs are among the best ones you can get for your esports gaming center (as of this writing in October 2021).
Best Competitive Esports Games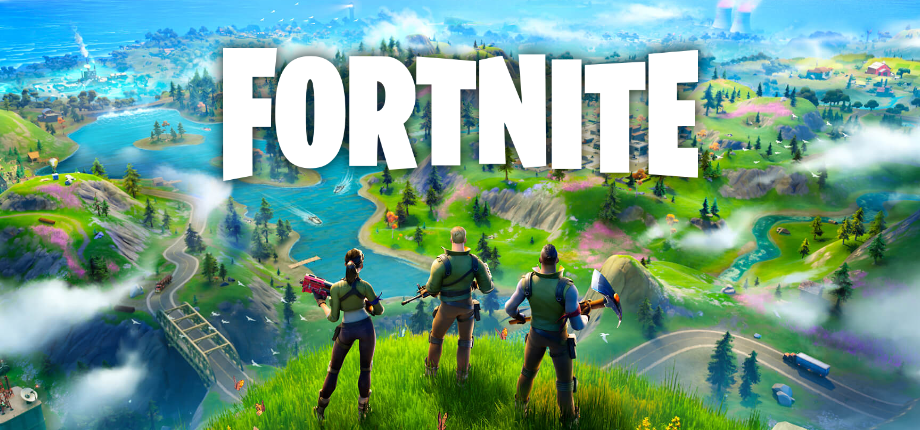 Fortnite is arguably one of the best esports games in 2021
Esports games are some of the most played games right now and don't be surprised that your demographic will be mostly comprised of competitive gamers than casual players. Of course, a game's popularity may vary from center to center and we do encourage esports venue owners to do their research on what game they should put in their library.
Here's a list of the best competitive esports games in 2021 that you can use as a reference when building your games library. Note that the list does not include titles that can only be played on consoles such as the highly popular Smash Bros.
Click here to test the ggLeap client!

Customer Engagement and Marketing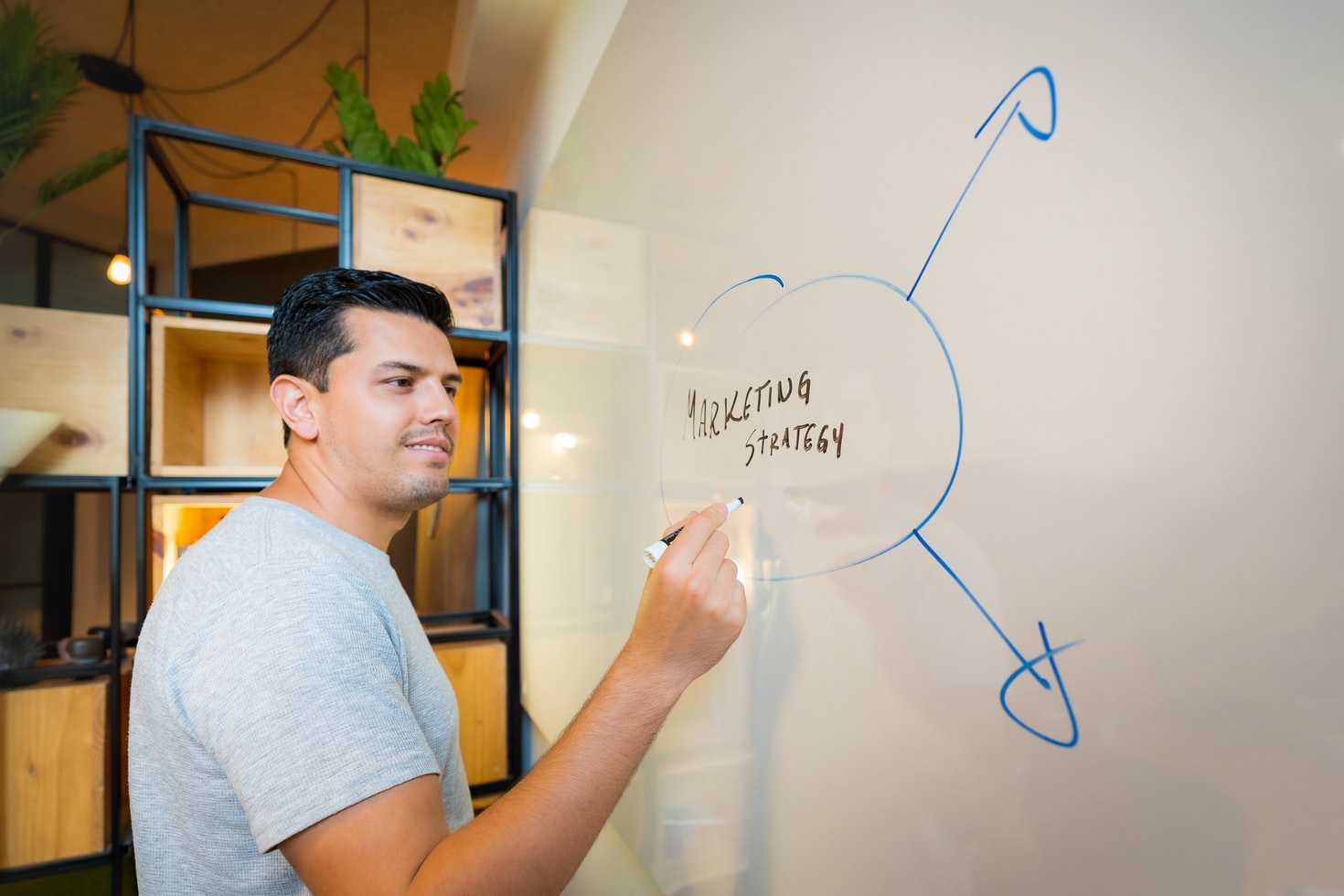 Having a sound marketing strategy will ensure that your esports center business stays relevant to your customers
If you have read our top 10 common misconceptions article you'll find that failing to do marketing is among the worse things that you can do with your esports gaming center business. With that being said, there are a few things that you can do to improve your customer engagement like having regular esports tournaments or weekly gaming events.
The ggLeap gaming center software was designed with features that will help you with customer engagement such as our coins loyalty system. Having prizes that can be redeemed using the earned coins will incentivize game time. Even just interacting with your customers to establish a good rapport with them can go a long way.
Another thing that you can do is to create marketing content that will enable you to add customers to your contact list. By adding them to your contact list, you will be able to communicate with your customers when you have gaming events, Smash tournaments on the Nintendo Switch console, special membership offers, or your weekly LAN party in your esports center that they should know about.
As is in any business industry, engaging and communicating with customers is key to ensuring that your esports gaming center stays relevant and will build a long-lasting relationship with them.
Know your target demographic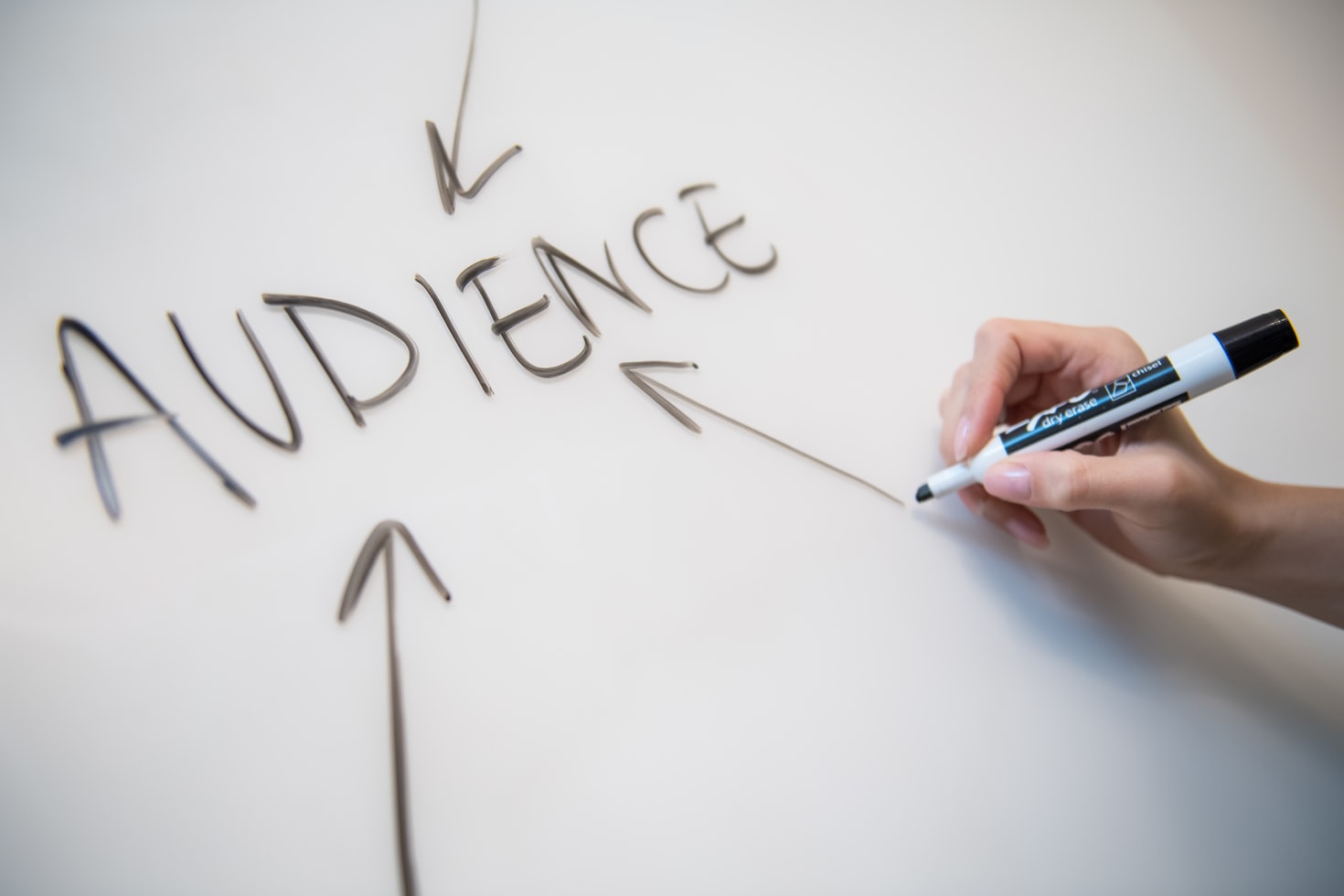 Knowing your target demographic can help you fine-tune your marketing campaign
The target demographic of an esports gaming center is mostly gamers (obviously, right?). If you're thinking that it will be easy to market to them simply because they are gamers, you will be surprised to know that there are several types of gamers that you should look out for. Knowing each type can help with your marketing strategy, define their needs, and identify the kind of products to offer them.
Here are the 5 types of gamers that can expect to visit your esports venue:
Casual
Communicators
Collectors
Creators
Competitors
You may or may not get all of them as regular customers but knowing which ones mostly frequent your center can help you cater to them better and get a reputation that may get more of the same type of players to your business. On the flip side, you can create special events that cater to the other types of gamers so you can also have them as regulars.
Of course, there are centers that cater to a specific demographic and that's okay. If you have a preferred demographic and you think that you'll have no trouble marketing and getting them to your business, then you've won half the battle. But based on our experience and observation, it's always better to be able to cater to all types of gamers.
If you want to learn more about the types of gamers in finer detail, check out this article: How to Attract All Types of Gamers to Your Esports Venue.
Should You Get Esports Venue Consulting?
This is arguably one of the most important decisions that you'll have to face as a would-be esports gaming center owner: should you get consulting services for your business? Or can you handle the pressure and stress of starting things on your own?
We're not saying that you can't strike gold on your own, an individual with business acumen will be able to successfully open and run an esports center. In fact, a lot of successful esports game center owners did and we are really glad about it. It goes to show that there is demand for esports gaming centers and there's room for expansion of the business.
However, getting the help of a consultant will enable an esports gaming center owner to learn the fundamentals of the business without having to go through trial and error. Having access to information that would normally take years of experience is something that should not be ignored since starting this type of business cost a lot of money. There's also no denying that running a LAN center is difficult and the possibility of failing is very real.
ggCircuit has been in this industry longer than most esports gaming centers and we have weathered a lot of storms including the recent COVID pandemic that affected the entire world last year. Our experience in this industry has helped us stay and grow in business.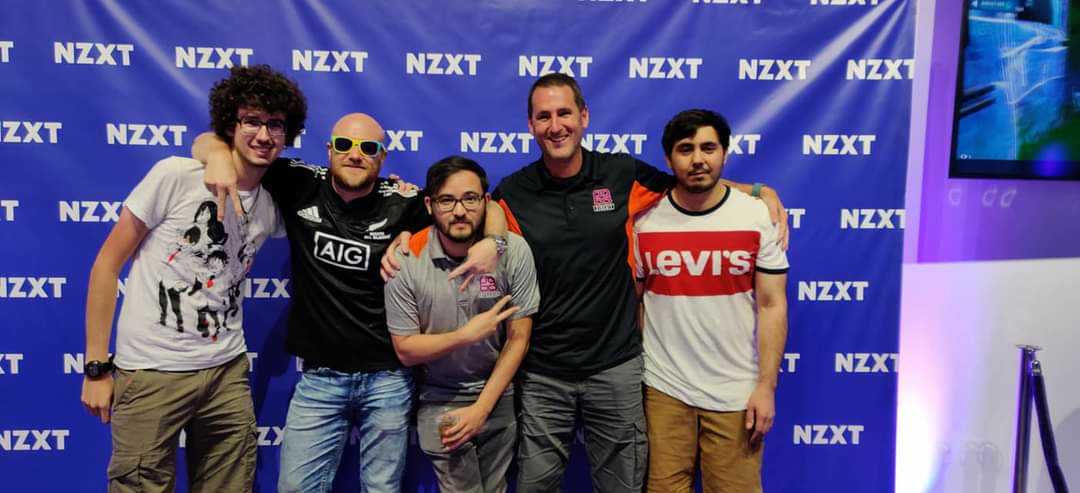 ggCircuit SpecOps team with our CEO Zack Johnson (second to the right) at the NZXT popup
We have consulting programs via our SpecOps Pro Services that can be tailor-made to your specific needs. Aside from that, our SpecOps team also does PXE server hardware procurement, software installation and maintenance, and on-site services. Of course, existing esports gaming centers that are looking to improve their business may also opt for our consulting services.
To learn more about our consulting services, please read our blog article Esports Venue Owners: The Blue Pill or The Red Pill.
Is Running an Esports Center For Everyone?
Honestly, it's really up to the individual. Being a gamer does not guarantee that you'll like it or you'll succeed. On the other hand, not being a gamer does not also mean that you'll end up failing and going bankrupt.
The important thing is to keep learning about the business and adapt to the changes in technology. Esports is constantly evolving and center owners have to keep up with the changes. Popular games will change and high-end hardware today will be obsolete a few years from now.
Don't forget that you will need reliable esports gaming center software to help you manage your LAN center. Running a center without one is downright impossible! You don't have to look further as ggLeap is robust, easy to use, and has features built specifically for esports venues. Check out the massive improvements that ggLeap underwent over the years, it's a testament that our software has kept abreast with the technological changes and it keeps up with the needs of esports gaming center owners!
As long as the esports venue industry is alive, ggCircuit will keep innovating and provide services for center owners. Want to get started with your business today? Be sure to contact us at sales@ggcircuit.com!