ggCircuit's Business Plan Template for an Internet Cafè (DOWNLOAD)
Organized competitive video gaming or esports has continuously grown over the past years to become a global phenomenon. As the popularity of online computer and video gaming grew, so too did its following.
Today, esports competitions from all over the world are followed and watched by thousands of fans live and thousands more through online streaming. Major esports tournaments can be as avidly followed as regular sports events.
Thanks to the growth of esports, gaming centers have been seeing a resurgence in business. Esports venues, a similar concept to internet cafes, are also enjoying a rise in popularity.
If you are hoping to capitalize on the booming esports and gaming industry and open an internet cafè or a dedicated esports venue, you need to research and plan thoroughly.
It is vital that you understand the ins and outs of the business and have a complete plan first. In this article, we will help you with both.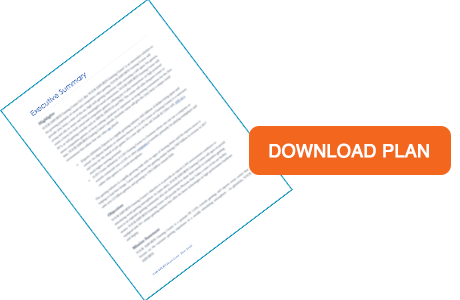 What is an Esports Venue?
Esports venues are similar to gaming centers in that they also offer memberships and hourly usage of high-end, gaming computers. For esports venues, though, that is only a secondary service.
Internet cafes are used primarily to browse the web. Esports venues exist mainly to serve as events facilities for hosting esports tournaments, rather than provide a place for people to use the internet.
Esports venues are also referred to as an esports arena or esports center. A defining feature of esports arenas are its tournament stages, where two esports teams can battle it out in front of spectators.
LAN Center financial payback video (50 minutes)

Many venues that host esports competitions are multifunction arenas or coliseums. New venues dedicated to just esports are being built around the world in order to capitalize on the continuous popularity of esports and computer gaming in general.
This means esports center startups are a highly viable and potentially lucrative business venture. Esports center startups can tap into a developing market early and get a large client base.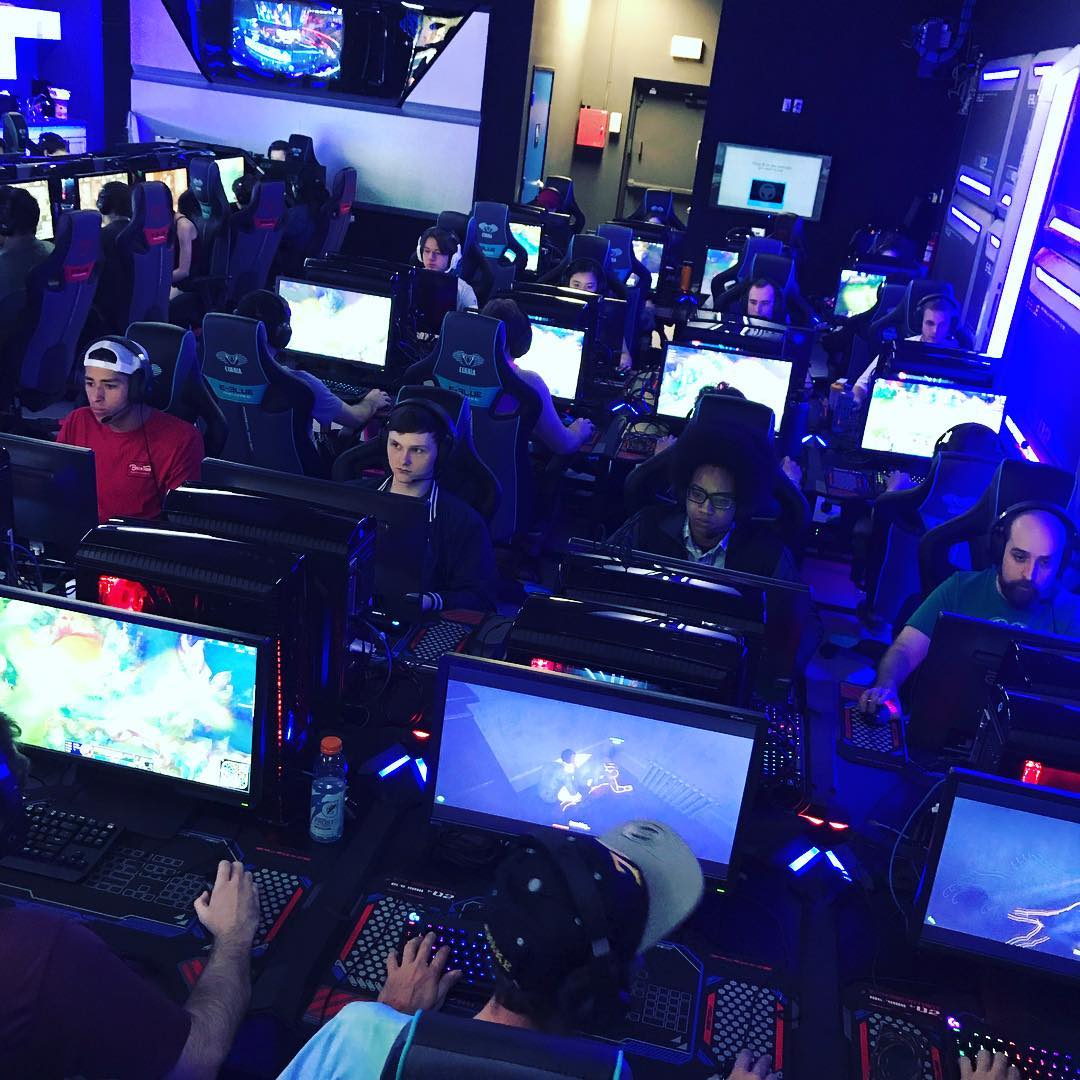 Pure Esports is an esports gaming internet cafe in Gilbert, AZ (photo courtesy Pure Esports FB page)
Crucial Factors to Consider Before Opening an Esports Center or Internet Cafe
Opening an internet café business is challenging. Opening an esports venue, which offers more services than internet cafes, can be double or triple the challenge.
Thus, it is important to ensure you consider all possible factors and scenarios before starting an esports venue business.
Here are some crucial factors to consider before opening an esports venue:
An esports center needs more space than a regular internet cafe. You will need multiple rooms for the tournament hall, the gaming cafe room, a lobby, and etc.
Dedicated esports venues are opening up one by one. Therefore, it is important to advertise the business properly and build an active gamer community around it to have an advantage over any future competitors in your location.
When your esports venue is not hosting any tournaments, the bulk of your revenue would depend on the cyber cafe part of your business. As such, your cyber cafe needs to have a unique selling point or visible advantage over any other internet cafe in the area.
Esports venues need better maintenance than a normal cybercafe. If possible, you may need to hire audio/video technicians to ensure no mishaps happen, especially during tournament days.


Pros & Cons of Opening an Esports Venue
Going through the advantages and disadvantages of a potential business venture is also essential. Doing so allows you to be more prepared for both the good and the hard parts of running the business.
If you are aware of the possible problems you will face, you can make arrangements in advance to help you overcome them and ensure your business thrives.
Here are some of the pros and cons of running an esports center:
Pros
Fast payback: Considering current esports and PC gaming trends, you may see a return in your investment in as fast as one year. Take note that a quick business payback also depends on your marketing strategy, unique selling points, and customer service.
Fewer competition: Dedicated esports centers are still not as common, though they are starting to appear in different places. Cyber cafes and internet cafes are also no longer as common, thanks to the widespread availability of internet access, wifi, and a computer at home.
Wide array of services: Hosting esports tournaments and providing access to the latest esports game titles will be your main service. On top of that, you can offer secondary services, such as printing, scanning, and photocopying documents, offering food and snacks for customers, etc.
Cons
High initial budget: Internet cafes can be easy to set up and run, but dedicated esports venues can be the opposite. With all the added elements, such as large screens for the tournament hall, you will need considerably higher capital. Additionally, high-end and competition-ready gaming computers can potentially cost more than $3,000 each.
Regular equipment update or replacement: Even if your gaming PCs are properly maintained and performing well, you may need to upgrade some components to keep up with the industry standards. Failure to do so may cause some games to lag or not work — this can cause your target audience to find other esports venues.
Scalability limitations: Like internet cafes, there is limited scalability in esports venues. Once you start earning profit, your scaling options may be limited to opening a secondary venue, franchising, or expanding your secondary service offerings.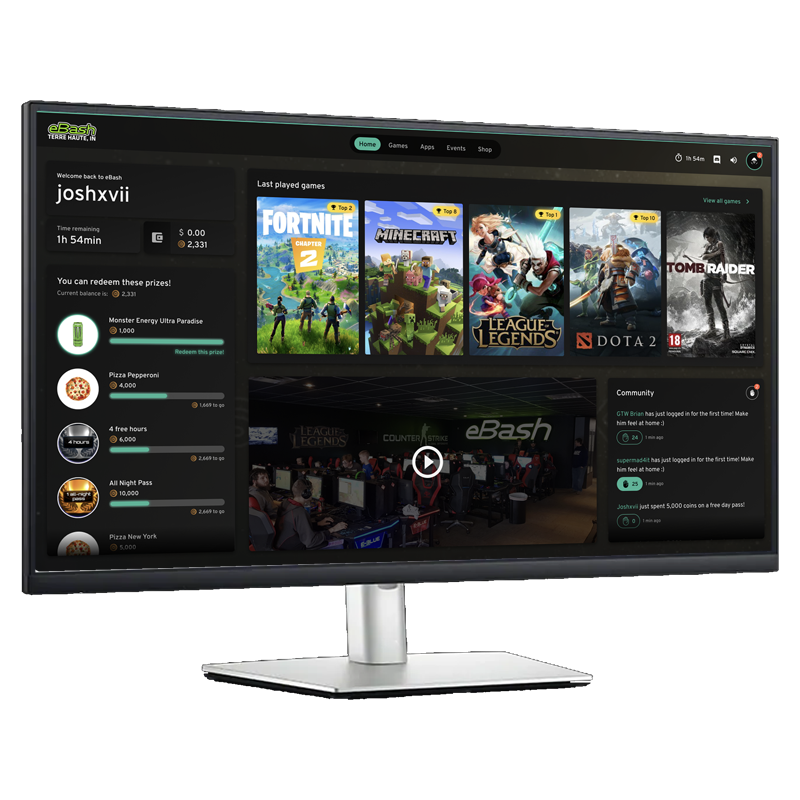 ggLeap software is a management system for esports venues that controls desktop computers using internet access.
Creating a Business Plan for an Esports Venue
Writing a business plan allows you to go over each aspect of your future business and to plan ahead to better face certain challenges. Most importantly, you will need a well-crafted plan to win over investors and receive financing.
In the next sections, we will go over each part of your esports venue business plan and what it should include. Take note that this information serves as your guide — you may modify it to better prepare for your business venture.
Executive Summary
The executive summary is the overview of your entire plan. This section summarizes all the key points of your document. It prepares the reader for all the information that will be discussed in greater depth as they go through your business plan.
The summary should be clear, concise, and enticing to read. Your readers should feel like they were able to get a good grasp of your plans and want to know more. This is especially important if you are giving out your business plan to potential investors.
Investors may decide on whether or not to finance your esports venue based on your summary alone. They may decide if they would keep on reading the rest of your plan after seeing what you included in your summary.
A typical summary for any startup business should include the following:
Business Overview: Give a brief description of the business opportunity, the current state of the industry, the need for the business, its purpose, and the problem it seeks to address.
Target market: Who is your target audience?
Business model: What products and services do you offer? What makes your offerings unique?
Competition: Who are your competitors and how will you grab your share of the market?
Marketing and sales strategy: How do you plan to advertise your business and services to your target market?
Financial analysis: How do you intend to finance your startup and what are your financial projections for the following three years?
Management: Who runs the business? What is your organizational structure?
Implementation plan: What is your business timeline? How do you plan to take the company from planning to operational stage?
Since this section should concisely summarize your whole document, it is best to leave writing this for last. Once you've finished all succeeding sections of your business plan, you can go back to the summary and use the information and data to convey key points.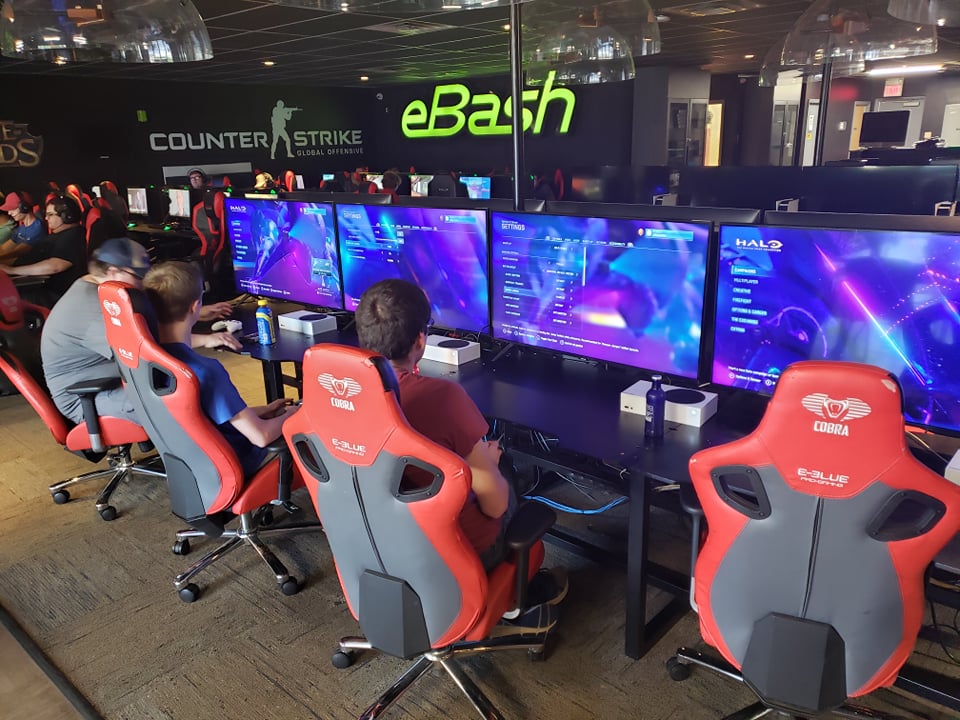 Locations utilize high end computers and tout fast internet for gaming services. (photo couresy of eBash FB page)
Business Description
Use this section to describe your company and how you started. If you are an established business aiming to receive additional funding from investors, include your company history or origin in this section.
Here are a few questions to serve as your guide:
Who started this company?
When did you start the company?
Where is your business located?
Who are your target customers?
Why did you choose this business venture?
Why did you become interested in this industry?
What issues or problems does your business address?
Be specific in explaining your business interests and company history. Make sure you include your businesses' strengths or capabilities.
If you have any experts on your team, you can mention them here. Doing so would give you and your business more credibility, especially among potential investors.
Additionally, you may include an overview of the industry you are trying to enter, your goals, mission statement, and vision.


Products and Services
Esports venues have a host of services and product offerings. As such, it is important to distinguish your primary and additional services or products in your business plan.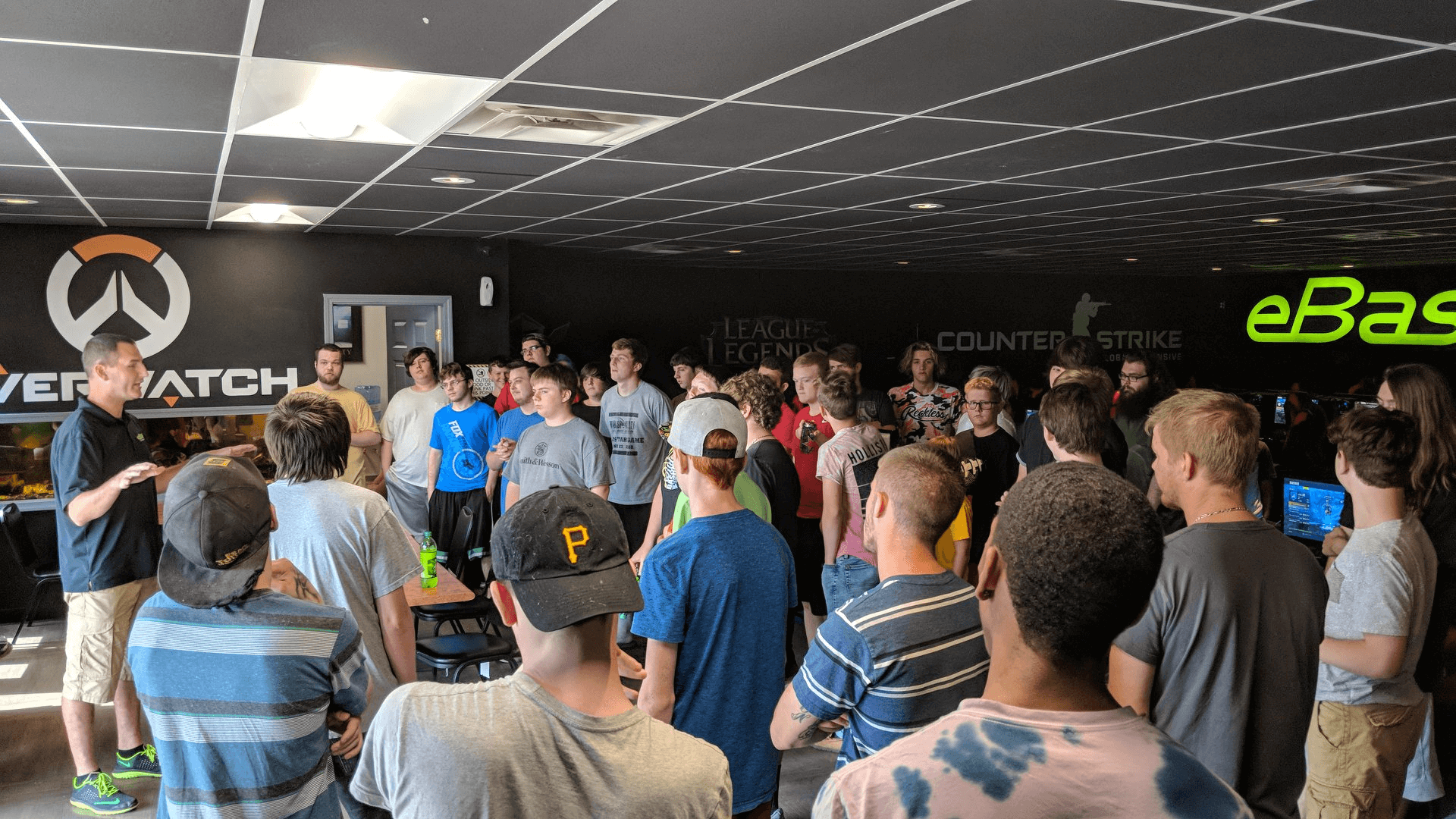 Locations utilize high-end computers and tout fast internet for gaming services.
Primary Service
The primary service is your core offering and the pillar of your business. For an esports venue, your primary service would likely be the dedicated esports competition services and gaming equipment.
Many esports venues offer monthly memberships, where members pay for a whole month or more to use all or selected esports facilities you offer, rather than pay per hour.
If you are planning on starting an esports venue but know the gaming community in your area is focused more on watching esports tournaments, rather than participating in it, your primary service can be exclusive access to esports tournaments and viewing parties.
Another option you can focus on as your primary service is using the esports tournament hall as training facilities for esports teams. Make sure to provide detailed descriptions of your primary products or services, including the prices, benefits to customers, and special features. Additionally, it is important to indicate your competitive advantage.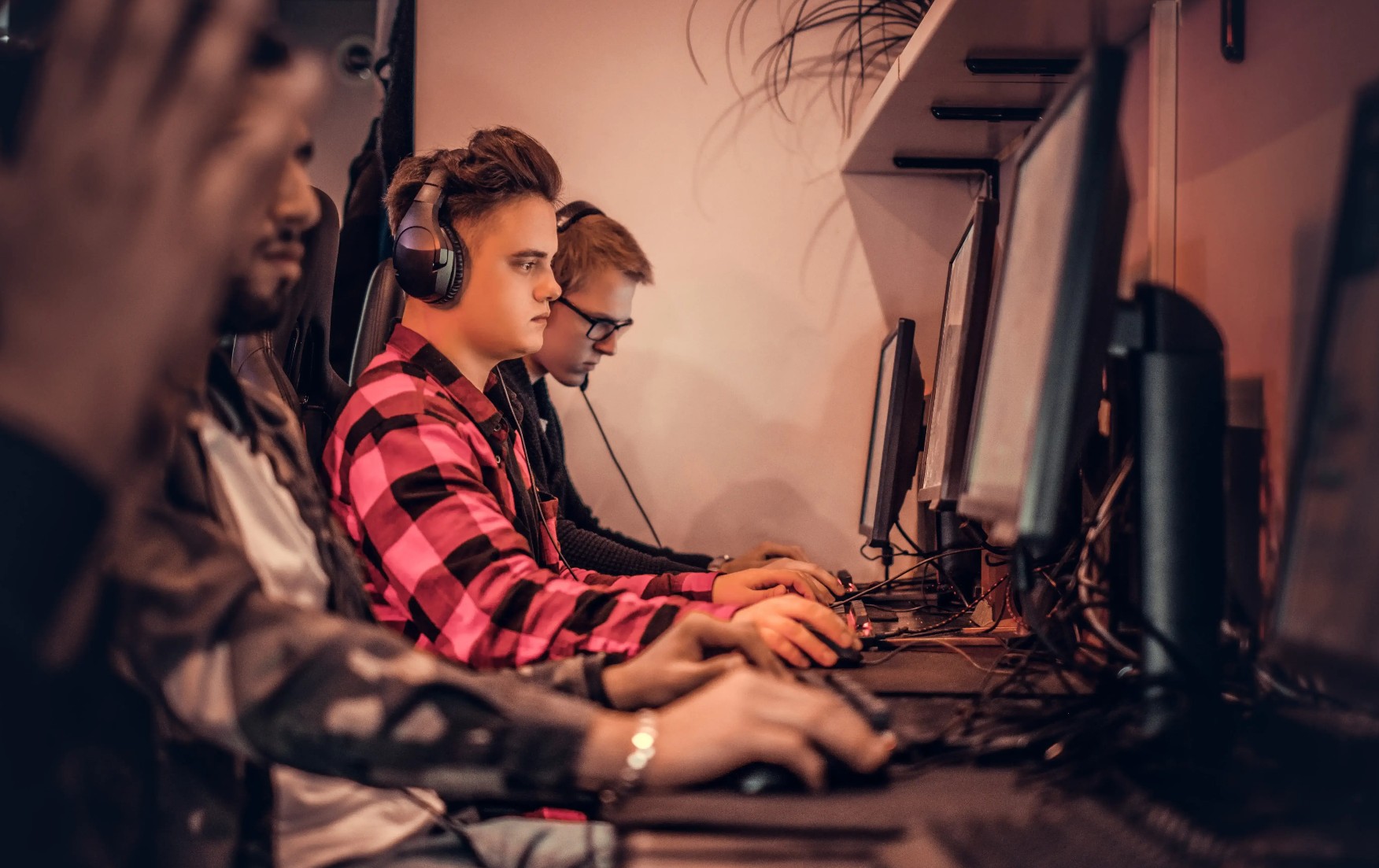 Gaming is the prime activity at an internet cafe. Parties, tournaments, and other online services happen here.
Additional Products and Services
The additional products and services will be your supplementary sources of income. If you go through with running a dedicated esports venue, your additional or accompanying services will allow you to earn revenue on days where you don't hold tournaments or viewing parties.
It is best to choose products and services that would complement your primary offering and make use of your existing facilities, like fast internet and wi-fi.
Here are some potential additional products and services you may offer:
Food and snacks or café services
Juice or coffee vending machine
Access to the internet and PC game titles
Console gaming, such as PlayStation, XBOX, and Switch
Console gaming tournaments
Individual streaming rooms (small PC rooms with video streaming equipment)
Printing and copy center services
Co-working areas or private working spaces
Lounge or hangout areas with board games or card games
After you have finalized your list of additional products and services, describe how each would impact your business. You can also explain how the services may attract more customers and encourage them to purchase your primary service.
Market Analysis for Internet
The market analysis section where you will describe your target market or target customers. This is where you will include any research about your target market's reception to products and services similar to yours.
You will need to research the industries and fields related to esports, including video streaming, online gaming, console gaming, cyber security, and etc. Statistical data can help you determine who and where your target demographic is and what they look for in esports venues.
It is also essential to indicate what your target audience's needs are, whether they are being met, and how your services may help. Knowing all this information would show potential investors that you are knowledgeable enough to form smart business projections.
This section should also include information about the business market or the industry. Describe how big the market share is and whether or not the industry is favorable for starting an esports center and why.
Investors would also appreciate a SWOT analysis identifying your business strengths, weaknesses, opportunities, and threats. It is also best to include a competitive analysis with any direct and indirect competitors. This would help you figure out how to make your company stand out from similar businesses.
Your goal in this section is to show the reader that you have a thorough understanding of both your target customer and the market you are planning to enter.


Marketing and Sales Plan
Marketing and advertising is crucial for startups. When creating your esports venue marketing and sales plan, you will need the data you gathered for the previous sections. You may need to reiterate some information for clarity and ease of reference.
Aside from indicating who your potential customers are, you should explain in detail how you plan to reach them. It is also important to identify and emphasize your business' unique selling proposition.
For this section, you will also need to do in-depth research on the different marketing strategies and sales tactics. Certain strategies and tools produce better results when paired together or with specific products and services. Indicate short-term goals and marketing methods, as well as long-term ones.
Although esports is mainly an online and digital business, it is important to also consider other marketing options aside from using the internet.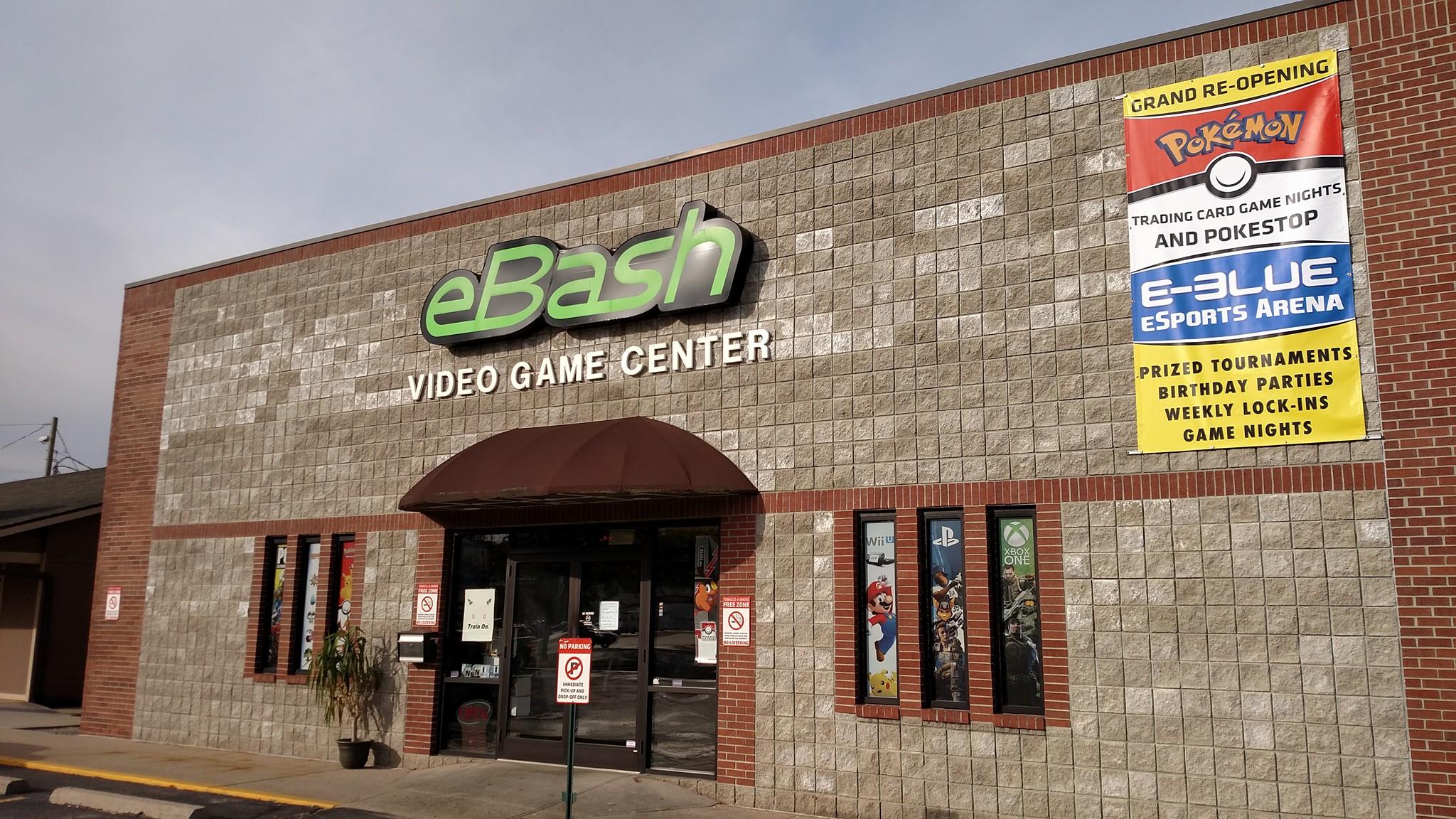 Our first venue, eBash game center, in Terre Haute, IN started in 2004.
There is a wide range of marketing strategies and tools you may implement, including:
Content strategy: This includes creating unified content and voice for your website, social media posts, blog posts, and more. Your content strategy goes hand-in-hand with your social media strategy, and should also account for video content.
Search engine optimization: This pertains to your use of keywords and hashtags on online content to improve search result visibility.
Social media: This will likely be a major marketing strategy for your esports center, as most of your target audience are often active online.
Print marketing: Flyers, posters, direct-mail marketing, and promotional print products are still well-received by consumers, even from the younger generation.
Promotional merchandise: Studies and surveys show that consumers are more likely to think positively of businesses that offer useful promotional items. Ideal promotional merchandise for esports venues may include shirts, caps, tumblers, and USB sticks.
Your marketing and sales plan should also include an analytics strategy. It is important that you track and analyze all potential and qualified leads. You should also indicate how you plan to convert these leads and how you would track the lead nurturing cycle.
The analytics strategy should also include the metrics, key performance indicators, and other factors you plan on using to measure the success of your marketing, sales, and overall business performance.
Operational Plan
This section is also sometimes titled "Operations Plan" or "Operating Plan." All three names are accepted and mean the same thing.
Describe your future or ideal day-to-day operations under this section. Some salient points to mention include the following:
A description of all your facilities, whether front-facing or not
A detailed list of your equipment
The physical location of your business
Any inventory requirements, including special items
The suppliers you plan to or have partnered with
Any logistics requirements or distribution channels
It is also important to include existing personnel here. You should indicate who they are, why they were hired, and the jobs they would perform day-to-day.
Organization and Management
The Organization and Management section can seem similar to the Operations Plan section. One of the main differences is instead of introducing your employees, you should introduce the management team.
Moreover, this section should include a detailed explanation of your organizational structure. Start from the very top and work your way down to the rank-and-file employees. Clearly indicate who runs the company, their daily responsibilities, and more.
List down the members of your board of directors, advisors, accountants, lawyers, and consultants. These are the people who would have a say in how you run and market the property.
It is also vital to include your planned esports center's legal structure. Business people who may be interested in helping you fund your startup will want to be assured that you gave serious thought to your daily operations.
Financial Plan and Funding Request
This is the section where you should go into detail about your funding. If you are writing your business plan in hopes of securing investor funding, you need to be as detailed as possible.
Explain clearly and concisely how much funding you need and why. It would be best to include a detailed list of equipment and other requirements you plan on getting using the requested funds. Don't forget to include the average cost of each equipment or requirement, as well.
When making this list, make sure to indicate how you plan to use the funds. If you have already received investor funding or financial assistance, provide a detailed breakdown of how you used the funds.
Level Up Esports Arena in Overland Park, KS (photo courtesy of their FB page)
Common Requirements for Esports Venues
For a dedicated esports venue, you will need to set up a tournament room or hall, complete with a stage and audience seating.
In larger esports arenas, tournament stages are often found in the center of the room. There, two groups of five to six PC stations are set up for the competing players. Audience seating is arranged around the central stage, similar to a boxing fight.
For a smaller esports center, the two teams are seated on a traditional stage set up in front of a crowd. Large TV screens are also usually set up behind the stage so the audience can see the game as it progresses.
Other common requirements for esports venues are:
A lounge where customers can rest, mingle, and eat
A cafe or restaurant area
A separate room or area with TVs and gaming consoles
A lobby or welcoming area where people can buy gaming hours or sign-up for a membership
Accessibility features, such as wheelchair ramps and parking lots
Extremely fast internet connection
An esports venue management software
Up-to-date gaming PCs and peripherals
Elements that make up a comfortable environment, like the chairs, lighting, etc.
The latest esports and other gaming titles
Click here to test the ggLeap client!

Financial Projections
In this section, you will need to include three major financial documents for any business. These are your balance sheet, income statement, and cash flow projection. If you have already started business operations, then you can replace the cash flow projection with your cash flow statement.
Take great care in completing this section. Any potential investor will be keeping a close eye on the information you provide here.
You can start this section by again recounting any funding you've received. Explain from where or whom it came from, the total amount, and how it was used.
It may be best to enlist the services of an accountant to help you create a proper balance sheet, income statement, and cash flow projection.
Appendix
The appendix is where you would collate any pertinent information and sources used throughout your plan. This includes the following:
Marketing studies and analysis
Any relevant permits
Photographs of your business location and products or services
Credit histories
Marketing materials
Employee resumes
Receipts and bank statements
The appendix serves as a source of proof for your previous statements.
Completing Your Business Plan
Once you've finished writing the whole business plan, go back to the very beginning. Now is the time you can write your executive summary.
Different sources may give you different ways of organizing your plan. This is because there is no one way to organize it. However, one common factor in all of them is that this summary should always be first.
Our last advice for creating an esports venue business plan is to make sure it looks and feels professional. If you can get it professionally edited, printed, and bound — then all the better. A more professional-looking business plan may help grab investors' attention more and save you a lot of time.