Esports Venue Owners: The Blue Pill or The Red Pill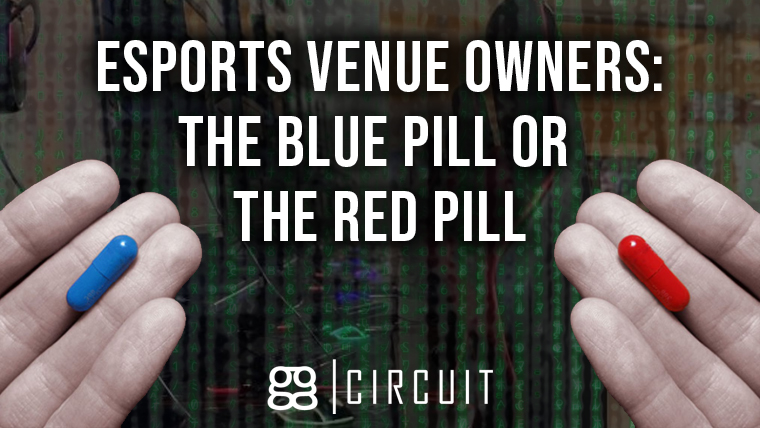 The Blue Pill and the Red pill both refer to choices. In the movie The Matrix, there are two pills offered to Neo: A blue pill and a red pill. The blue pill will keep him in Wonderland (the world as it seems) while the red pill will show him how deep the rabbit hole goes.
These terms have become metaphors at ggCircuit for embracing the esports venue status quo or seeing a new reality and making a change towards nirvana. These concepts apply to this article in that we will be talking about the two sides of being an esports venue owner, and how to navigate the two sides.
The Esports Venue Variables
Before we get into the concept of blue pill / red pill we want to emphasize that with each esports venue comes its own set of variables. Some of these variables are one-time tasks, but the majority are ongoing items that will need to be addressed in your esports venue. Sometimes on a daily basis. The list that follows is not all-encompassing for each business model but are the common items we continue to see.
One Time Esports Venue Variables (*usually)
Business model decisions
Financial Projection
Internet setup
Electrical setup
Network Configuration
Sourcing of PCs, Desks, Peripherals
Initial management software setup
Initial server setup and diskless boot setup
Location scouting and purchase/rental agreements
Floor Layout creation
Furniture, hardware, setup
Initial game installations or game drive setup
Point of sale setup
Grand opening plan & execution
Ongoing Esports Venue Variables
Social Media
Events
Payroll
Accounting
Game Purchases, Updates & Installs
Party Promotion and Planning
Event and tournament creation, planning, promotion
Advertising & Promotion
Food/Drink purchasing, stocking
Location upkeep, cleaning
Network troubleshooting
Software troubleshooting
PXE troubleshooting
Employees - managing, hiring
Handling customer issues
Outreach
Cold Calls
Future Business Planning
Hardware/Peripheral Replacement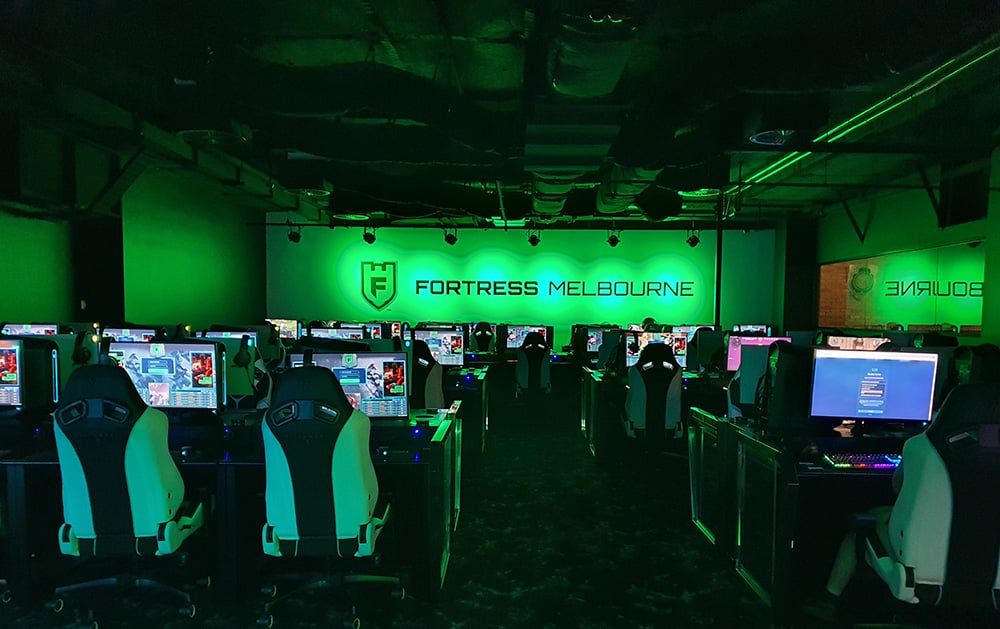 Photo courtesy of Rocket Chainsaw
The Esports Venue Blue Pill
As a venue owner, you are a go-getter, a DIY master, a tinkerer. Someone who enjoys the challenge of trial and error. Technically savvy, great business acumen, and a marketer's heart. You have boot-strapped your esports venue, built your own PCs, hired trusted employees, and figured out the common day to day. Your IT team is the best in the business at figuring things out. They are solely focused on making your esports venue a high-octane gaming experience.
This route can be very rewarding, BUT IT IS NOT FAST. You have to be willing to learn and have a sense of humility. ggCircuit has made these mistakes and over-and-over watch others make the same ones. The critical variable that is overlooked is TIME. Time can't be replaced or substituted, the amount of time spent figuring things out on your own versus having your business up and running and making money can be a game-changer for success.
This esports venue owner can also be looked at as the general contractor making everything work together. You are the person juggling the internet provider, the network configuration, the point of sale, the esports venue management software, security settings, diskless boot technology, and more. All of these could be handled by different vendors.
Sign up for ggCircuit Updates!
Inevitably, when something goes wrong, you are the middle man trying to figure out who is responsible for the issue. The ISP blames the networking company, the networking company blames the security/imaging company, the imaging company blames the operating system. It can be a no-win situation.
Going the blue pill route, you're the type of esports venue owner that uses ggCircuit software products on an a la carte basis. Figuring out what you need for your business environment and jumping into our support chat for support when necessary. You've hired staff to run your location and keep PCs updated on a daily basis, or have installed your own server with ggRock to make game updates seamless across the PC gaming floor.
You focus on the things you are best at and have fun doing them. Even though you are handling all the variables that you can, some are falling behind, and budget/income may not be coming in enough to hire more qualified individuals.
Business is working as expected, but you wish you could find more time in the day for family, social life, and rest.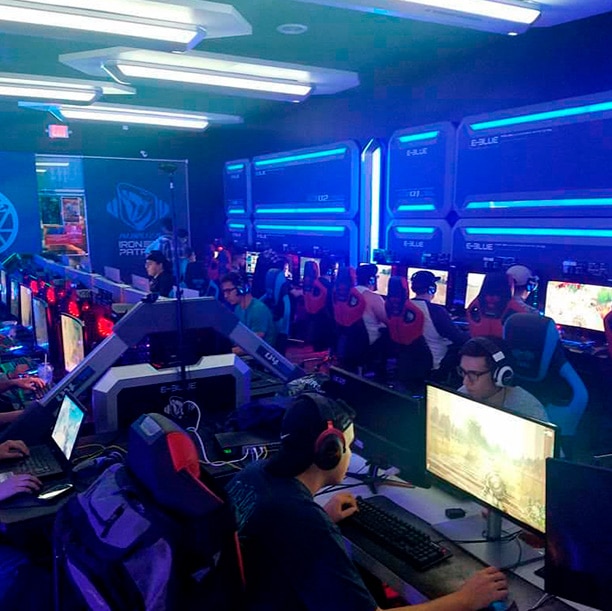 Pure Esports Gilbert Arizona
The Esports Venue Red Pill
You, the venue owner, are a business visionary. You know everything that needs to happen with this business to make it successful. You know how esports works, and what needs to happen to get people in the door. You know gaming, but are less skilled technically than you'd like to be. You'd rather pour your budget into sales & marketing versus hiring many bodies to do the technical upkeep of the space. You may be in a situation where you own/run an existing business (college, FEC, restaurant, retails, etc.) and just want to add in esports as an attraction. Your goal is to execute the vision and hand off the daily minutiae to experts in the field at a lower cost. The red pill leads you to this esports nirvana, and this is where ggCircuit comes in. How great would it be to leave it to the industry-leading software, services & support company for esports venues and you continue to execute with more time in your day-to-day?
How ggCircuit delivers the Esports Venue Red Pill
The two scenarios of our consulting clients are as follows: the startup & the existing venue.
The Startup - ggCircuit has been in your shoes and knows what it takes to lower the brick walls of starting a venue and putting it into one package. ggCircuit has 20 years of experience in the brick and mortar esports venue arena. This started with our own bootstrapped venues in the early 2000's.
The goal here is to get any person, group, or company ready to start their own LAN Lounge/LAN Center/Esports Arena. We pull from our experience in LAN center ownership, management, and operational experience as well as trends we notice from operating the ggLeap software and the pulse from the esports industry. These one-time tasks involved in the startup package are as follows:
Startup Tasks
A business model including the number of gaming stations, square footage required, gaming devices, game saturation, gaming hardware, furniture options, basic layout.
3-years financial projections based on utilization numbers including income, CAPEX, start-up costs, proforma, operation expenses, break-even points, and center pricing suggestions, food, beverage & snacks.
Building location "dos and don'ts", HVAC requirements, electrical requirements, flooring, desk & tables, esports chairs, and other standard fixtures.
PC & console procurement. Custom PC orders with ggCircuit vendors in order to obtain the best price and avoid supply chain constraints
Work directly with your store designer/furniture company to help maximize the space for esports
Technical Tasks
Internet needs & requirements. Work with you to negotiate the best service directly with your ISP.
IP allocation request forms submitted to the ISP on your behalf.
Network closet and rack design, as well as a topology diagram for networking devices and ethernet/fiber cable.
Router and networking programming for esports environments, QoS (frag - not lag), bandwidth controls, firewall (requires ggC recommended hardware).
PXE Server - *source parts, server assembly, stability testing, software installation, game installation, master boot image creation, optimization, delivery to site, setup & training. *Cost of hardware not included
Simple streaming solutions utilizing NDI for OBS.
Employee training for all implemented technology, software, and devices.
Dedicated support channel via Discord to the SpecOps team.
Operational Tasks
"How to run an Esports Center"
"How to organize and run a tournament. Guide for best practices, tips & tricks. Personalized help for the first tournament.
Grand Opening details, options, thoughts, and ideas
How to utilize and monetize your center 110%
Leagues | Youth Groups | Schools | Parties | Merchandise | Concessions | Services | Events
Game Purchase guides - how to, where from, tracking, best practices.
Console management and game sharing guides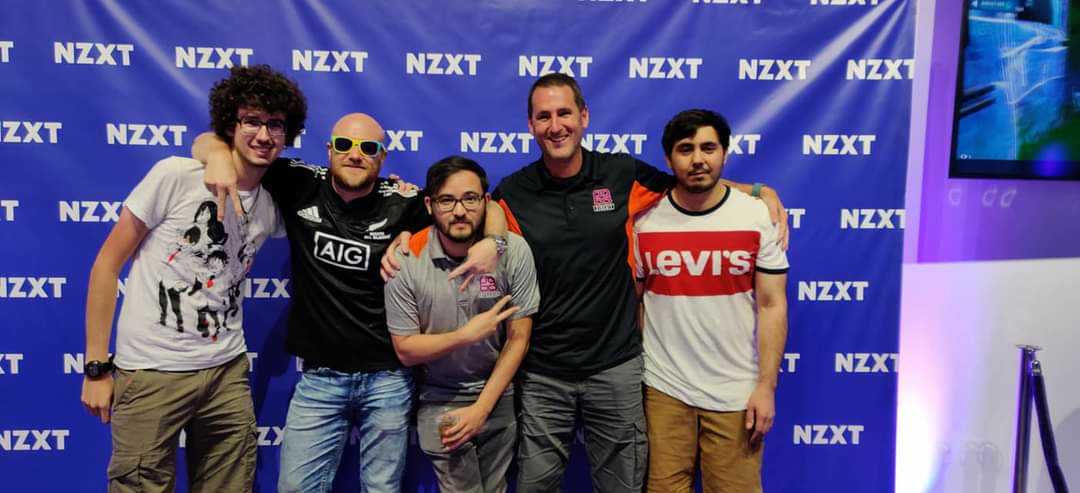 ggCircuit SpecOps team at the NZXT popup
For an added cost, the ggCircuit team will travel on-site to help you set up your venue, build furniture, configure network, set up PCs, train your employees, troubleshoot Internet and more.
The Existing Venue - The existing venue is one that is currently running their business. You've managed to set up your business and you are bringing in customers, but know that you can use a helping hand.
Many existing venues that we've worked with for startup services eventually come back to invest in ongoing services to their venue. It's not that they can't accomplish them, but they realize the value after running the business and know it will make their lives easier and business more efficient. The following tasks are related to the blue pill, ongoing variables:
PXE Server Setup or Sourcing - If you are not utilizing diskless boot in your venue, ggCircuit can build or source your diskless server with your business in mind. We will also test and optimize the server for the best settings for ggRock. What we ask is that you provide us with a standard PC build shipped to our offices. We then build the server, build the image, optimize ggRock and send it back to you ready to go.
Remote Game Updates and PXE Maintenance - Wouldn't it be great if your employees could open your business doors and be ready to welcome customers. Instead of worrying about what game patches got released overnight and your on-time employees have to hold off customers until all updates are complete? This is the peace of mind we can offer. ggCircuit manages over 60 of our customers' diskless servers remotely. We keep your games, apps, software, operating systems, ggLeap & ggRock installs ready on a daily basis. Game requests can also be installed by us in a 24 hour period. The annual staff cost of keeping PCs updated without diskless boot is on average $15,000. Our services are almost 1/5 of that.
These tasks are to knock items off of your daily plate, and create peace of mind. Give yourself the ability to focus on what you're good at, remove the foot off the gas a little bit and free yourself from the esports venue grind. We all need it every once in a while.
Click here to test the ggLeap client!



The Esports Venue Red Pill On Steroids
But Wait...THERE'S MORE!
More and more we find esports venue startups coming to us for software. Yet when we speak with them, the questions turn to how to source various items in their esports venue. What is diskless boot? What's a good source for hardware? How do I find the right furniture or peripherals at bulk prices? How can I do this for less?
What ggCircuit has decided to do is put together a new service we're calling ALPHA. The acronym stands for Automated LAN Programming, Hardware, & Assistance. This takes our years of experience working with clients to understand their venue needs and putting it into one simple package. Again, knocking off bullets from both one time and ongoing variables all at once.
The ALPHA package includes:
PCs*
Monitors*
Desks*
Chairs*
Peripherals (mice, keyboards, headsets)*
Diskless boot server hardware
ggLeap software
ggRock software
ggCircuit SpecOps consulting team on-site setup
ggCircuit SpecOps ongoing remote game updates & maintenance
ggCircuit SpecOps private Discord support
*ggCircuit will source these items based on cost and/or availability. A customer may suggest specific brands but this could affect the overall cost of the package. ggCircuit has many hardware, furniture & peripheral relationships.
What ggCircuit does not do
ggCircuit does not do wall decor, ambience, or audio/video installation. We are focused on the technology needed to create a great customer experience and make it as efficient as possible.
If you need connections to decor, ambience, or A/V installation, we can of course point you in the right direction. Our esports journey has uncovered many quality companies in these spaces that we'd be more than happy to introduce you to.
Which pill will you choose?
Our customers come to us for one reason. They want to run the best possible esports venue they can, while still maintaining a life outside of it. We understand this. ggCircuit wants to help them do that by offering our expertise in various areas at once so they can focus on what matters most - their customers and their brand.
The choice is yours, do you want to continue the heightened awareness of the amount of work done daily in an esports venue by choosing the blue pill, or do you want to follow the rabbit hole to esports venue nirvana. As Morpheus says:
"Remember: all I'm offering is the truth, nothing more."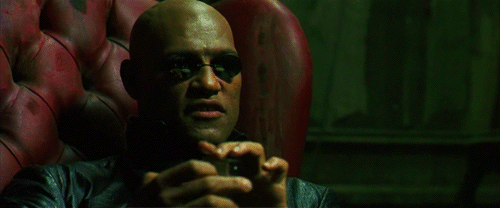 If you want to learn more about how to open an esports center, you can check our article on the things that you need to know before opening one.