Popular GPUs Used By Esports Centers in the ggCircuit Network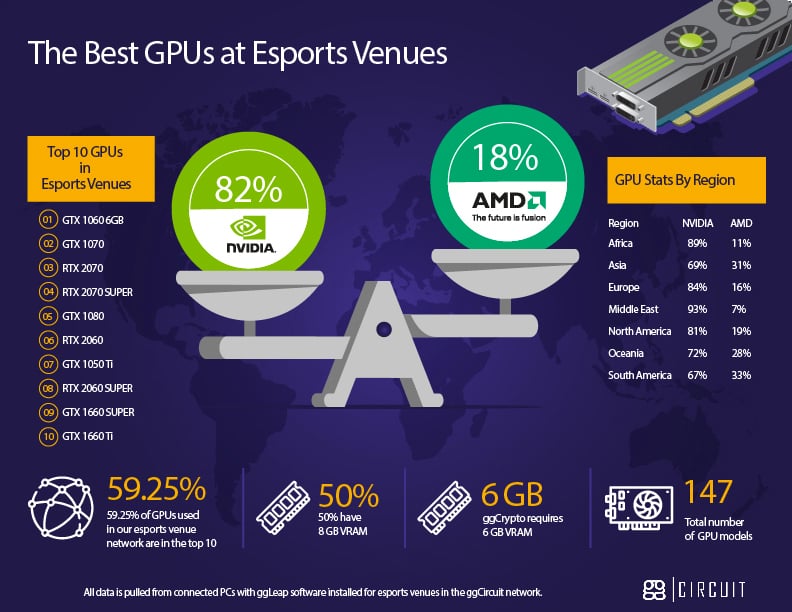 At ggCircuit, our goal is to provide all of our partner esports centers with the best services possible. The advantage of using our ggLeap management software is that we can evaluate some very pertinent and interesting data across our network. One of those is what GPUs are installed in our customer locations.
Besides the obvious benefits that a good graphics card can have in entertainment and gaming, it also has other advantages for the regular gamer. It improves a computer's performance, memory usage, media use, display, and video experience.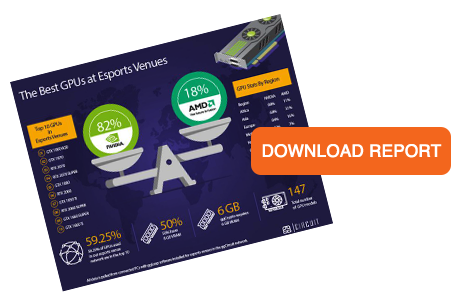 Listed below are some of the popular GPUs (included in our top 10 most used graphics cards) that our esports venue partners are currently using.
Some of the top video cards in the ggCircuit network
GeForce RTX 2070 - Image is taken from NVIDIA.com
The first one on our list was designed to be a top performer for any use (it's also the highest-ranking RTX card in our network). The NVIDIA GeForce RTX 2070 is one of the best high-end GPU models our network of esports centers are currently using.
Based on multiple benchmark tests we had for the GeForce RTX 2070, we were able to play Forza Horizon 4 and Strange Brigade at 60 and 70 frames per second (FPS) respectively.
You can consider the NVIDIA GeForce RTX 2070 SUPER to be the older and stronger (and more high-end) brother of the 2070, and rightfully so.
This dedicated GPU was able to run Metro Exodus just north of 70 FPS for most of the starting section at 1440p resolution. Even when all graphics options were increased to Ultra, we were still able to experience smooth gameplay throughout.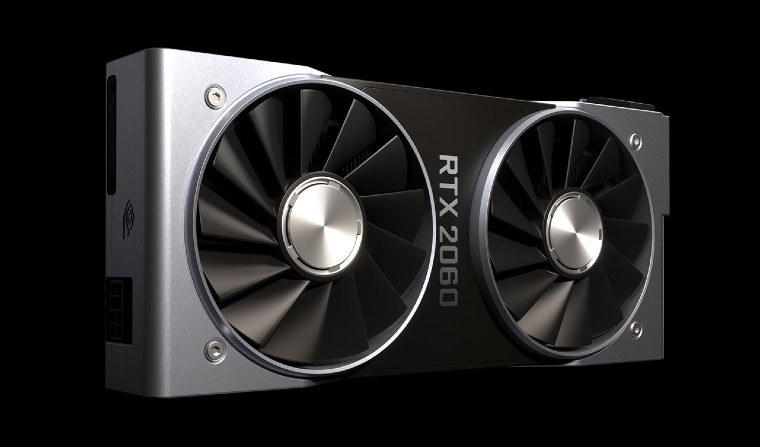 GeForce RTX 2060 - Image is taken from NVIDIA.com
When in search of a good GPU in 2021, the NVIDIA GeForce RTX 2060 is the one you should take.
Based on our benchmark tests, the graphics card is not only better than its predecessor, but it also trumps the high-end GPUs of the older generation, such as the NVIDIA GTX 1070 Ti. Of course, the only design on our list that can perform better than the RTX 2060 is the RTX 2070.
Everything offered by the RTX 2060 means you will get smooth gaming experiences throughout. This GPU provides more than enough power. With the 2060, you can keep frame rates above 60 in full HD gaming, which is ideal for high-refresh-rate monitors.
The NVIDIA GeForce RTX 2060 SUPER's boosted specs make it the next card to get if you want to enjoy playing at 1440p resolutions with ray tracing.
Despite being a highly intensive PC game, we were able to play Metro Exodus at very smooth frames — even at 1440p with all graphics settings on Ultra. The same is true when we tried it on Shadow of the Tomb Raider as it experienced no problems, even during the intro.
Compared to its counterparts, the NVIDIA GeForce GTX 1660 SUPER receives many positive reviews from our esports centers.
The GPU is capable of playing Metro Exodus at 1080p at an average of 41 FPS — better than the 38 that was scored by the GTX 1660. Although this may seem small, it makes a world of difference once you're actually in-game.
For less strenuous games like Middle Earth: Shadow of War, the GeForce GTX 1660 SUPER was able to generate an average of 79 FPS at 1080p with all settings on Ultra.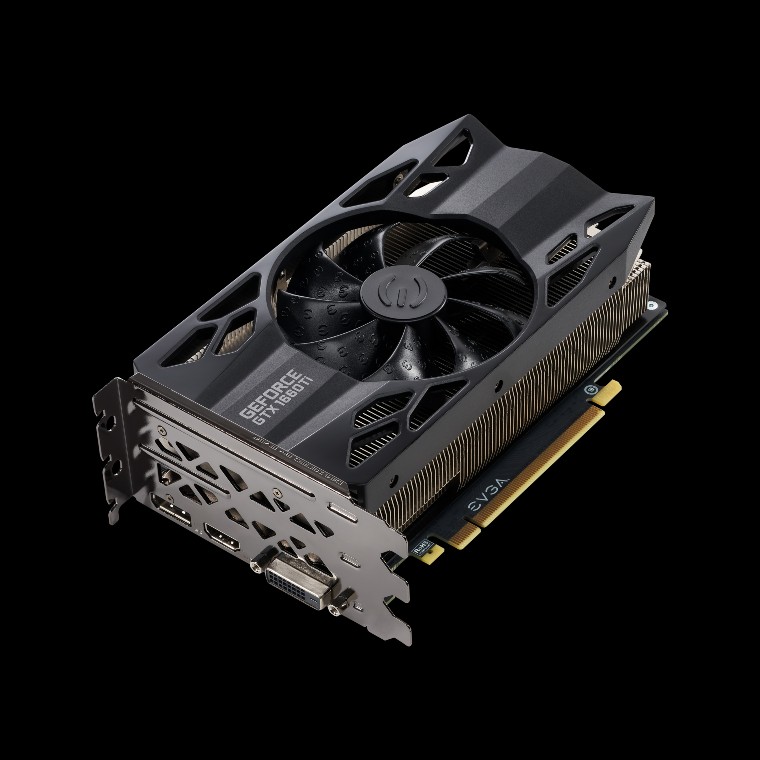 GeForce GTX 1660 Ti - Image is taken from NVIDIA.com
For esports center owners looking for a budget GPU with good performance, the NVIDIA GeForce GTX 1660 Ti would be a great choice. No wonder it is considered to be the largest and fastest-growing card in the Turing line of NVIDIA.
Despite being a very affordable choice, the GTX 1660 Ti is an ideal GPU for games that want high FPS while providing excellent support for 1080p resolutions.
Sign up for ggCircuit Updates!
Why is there no GTX 10xx GPU series on the list above?
There are several GTX 10xx graphics cards in our top 10 but we did not include them because of potential availability issues.
Since the technology for all of these was released in 2016, it would be very difficult to find and purchase these graphics card models brand new in 2021.
Click here to test the ggLeap client!

Additional information about the connected video cards
There are 147 types of GPU models that are connected in the ggCircuit network. NVIDIA had completely demolished the competition in our overall network with a whopping 82% market share, while AMD staggers behind at 18%.
NVIDIA had the most number of users in North America, followed closely by Europe and the Middle East. While AMD also had a good run in North America, trailing behind are Europe and South America as the 2nd and 3rd most number of users, respectively.
The top 10 graphics card is 59.25% of the total connected in the esports venues in our network. 50% of the top 10 have 8 GB VRAM which makes it suitable for use with ggCrypto.
Conclusion
These are some of the video cards that are currently installed in the systems of our esports venue partners today. It is important to note that ggCrypto will also work on GPUs that have at least 6 GB of VRAM.
If you want to talk about how you can get your company started in the esports venue business, get in touch with us today. You can also read our article about what you need to know before opening an esports center.