How To Open an Internet Cafe or Esports Venue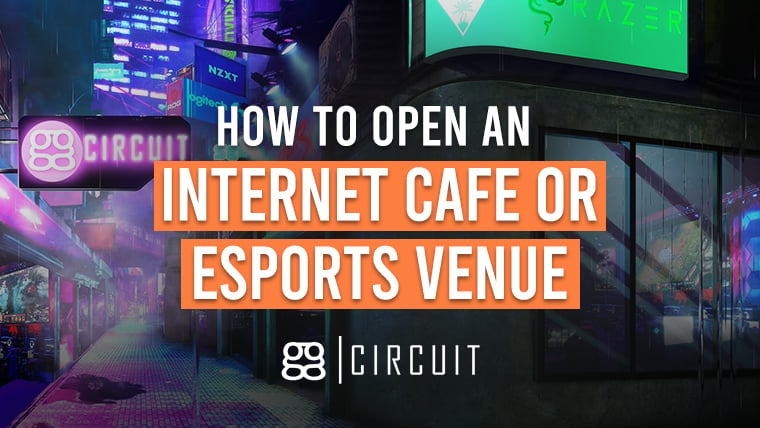 An internet cafe is known as many things: esports venue, cyber cafe, PC bang, and more. This is a place where people go to socially game and access the web. In this establishment, a person usually has to pay to use a computer that provides them with the latest esports titles internet access, usually to play games or surf the web.
If you're looking to start your own internet café or esports venue, we have prepared for you a guide on how you can get things going with this kind of business model.
Step 1: Planning Your Cyber Cafe or Esports Venue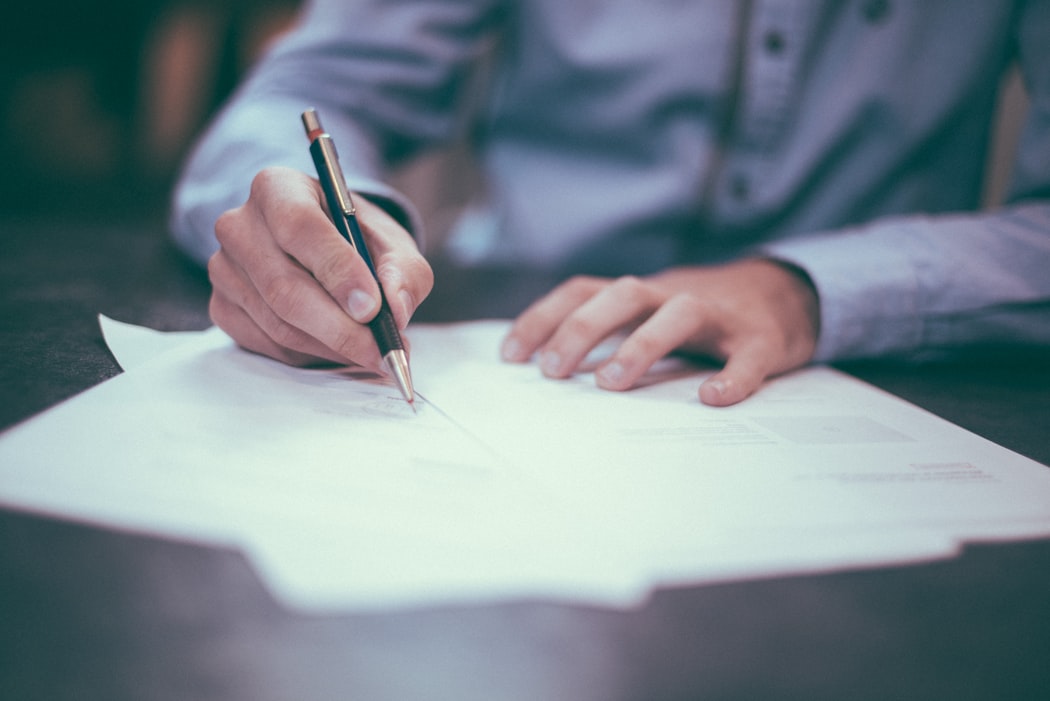 A good business plan will ensure the success of your esports venue
One of the first things you need to do is to come up with a business concept on how you want to run your café. You can start by writing down the various services and amenities (food and drinks) you wish to offer and the type of individuals you want to serve. There are advantages and disadvantages to providing amenities so use your best judgment here.
Teenagers and young adults are the most common patrons of esports venues because they often have online computer games they enjoy. On the other hand, general internet cafés are usually filled with business people due to the professional atmosphere.
You should then identify and research the location where you wish to open your cyber café. You should have an estimation of how much it is going to cost you in terms of initial investment for things like computer hardware and software, furniture, and additional services.
Make sure that you make a detailed list of what you want to have for your internet cafe. This outline should include everything from the hardware you need to purchase to the operational expenses in the long term.
You want to make your business plan as clear and understandable as possible so that you can easily explain it to other people involved in your venture. Want an example plan for your cyber cafe? Grab our business plan template here.
Sign up for ggCircuit Updates!
Step 2: Getting Investment Capital for Your Internet Cafe Business
Based on your financial plan, you should estimate how much capital you're going to need when starting out. You can do this by first determining the projected gross income and yearly expenditures.
You want to have sufficient investment capital that can cover launch and operating expenses. If you don't have the money on hand, then you can consider taking out a loan or getting investment money from a partner.
Some entrepreneurs have applied for a line of credit with their banks, a credit card loan, and even micro-lending to get their internet café business started.
Esports venues are still a rather new business, and banks may not always jump at the idea of putting money behind an idea that hasn't been fully proven to be successful in the US yet. So, you may need to look at your own funding, friends, and family or angel investors as an avenue to fuel capital for the project.
Step 3: Choosing an Ideal Location and Venue Name
The third step is searching and selecting a suitable place for your cyber cafe or esports venue. A great location for cyber cafes would be one that can easily attract casual customers.
You could attract a number of younger customers in places near a school or college. You can also choose a place near small shops and food cafes that can have good food traffic. Perhaps being located near prominent hotels where business travelers frequent might be favorable.
Just like everything else, you should conduct research on your desired location for your internet café business. Searching public records may yield statistical data such as the average income there. You should also check to see if there are competitors and similar establishments nearby.
Next, you will need to establish a unique brand name that easily resonates with your target audience. Searching known databases like the Better Business Bureau and Hoovers can supply you with information regarding other internet café ventures so you can avoid choosing one that's taken.
Step 4: Secure the Licenses and Permits to Operate
Once you have your plan, investment capital, and location ready, the next step is to secure a business license by registering your business name with the state government.
You will need a Doing Business As (DBA) when you wish to operate a business under a name besides your own. You can sign up for a DBA name through the county clerk or state government's office.
Go to your local municipality to know the types of permits you need to obtain for internet cafes. A legal adviser can help you complete the necessary paperwork to get all of these documents sorted out.
Having to pay a small fee upfront to make sure all of these files are ready is more beneficial than having to deal with costly licensing or permit issues later on.
Click here to test the ggLeap client!

Step 5: Obtain Internet Access and Plan Out Your Network
This is an often overlooked step in the grand scheme of your setup. Way before you purchase computers or bring in customers be sure to order your Internet way in advance. You should plan to put fiber internet into your location so that each computer in your location has the same performance for each customer.
Often times with fiber internet services, the lead times can be very long. Once you obtain a location this should be the first thing on your list to contact a provider, research network equipment, and be ready to plug it in for the future of your business.
Step 6: Set Up the Hardware and Software of Your Internet Café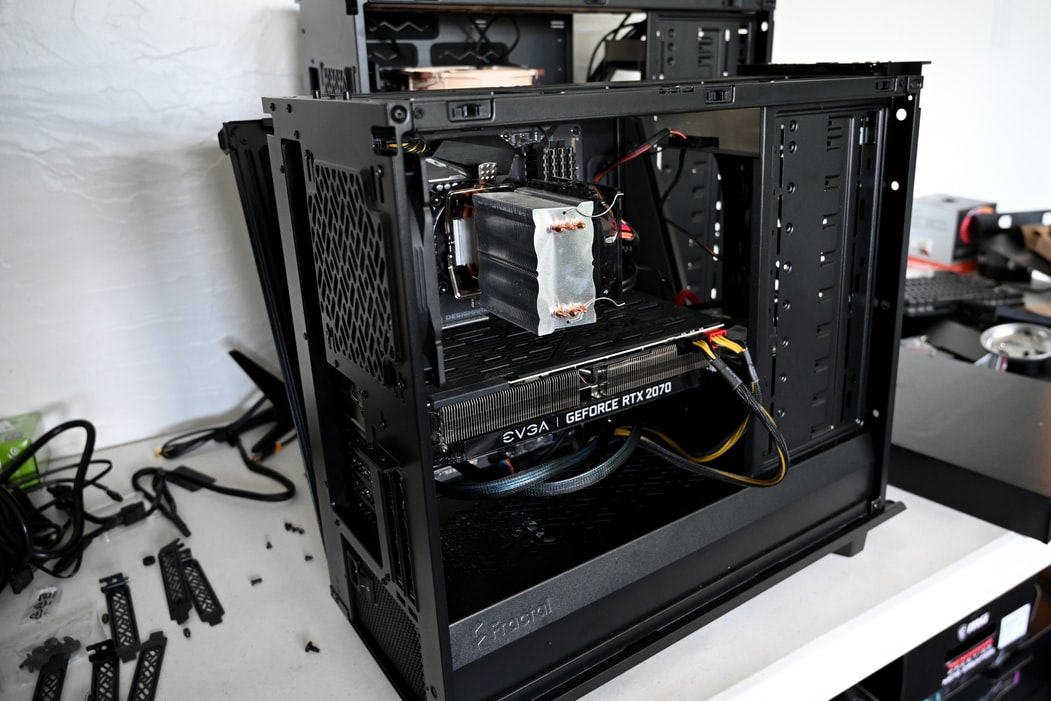 You will need to source gaming PCs from a store that offers good pricing and after-sales service
For this step, the first thing you want to do is to choose an internet service provider (ISP). The internet connection of your cafe, especially an esports venue, will require robust connectivity to support multiple users at once. You may negotiate with your chosen ISP as they might have special offers for businesses, particularly for internet cafes.
You should then buy the necessary equipment to get your internet café up and running. Common items to purchase include computers, routers, network cables, crimping tools, and the like.
You also need licensed software to ensure all computers are equipped with the right programs. The software can be for video games or gaming in general. If you want to save on cost, you can obtain free software licenses for programs like Open Office.
If you have amenities in mind, such as food and drink, you should purchase other appliances such as refrigerators and microwave ovens as well.
Step 7: Getting Ready to Open the Cyber Café Business
Finally, you should create a plan that looks into getting the business you will need up and running. Consider how much your per hour rate will be, the wages of your staff, and the rules of your venue.
When hiring employees, choose people who are IT-savvy, have good communication skills, and are easy to work with. Also, ensure that you do a background check on each individual before bringing them in.
You should also promote your internet café by giving out flyers, posting on social media, or even by simply passing it on through word-of-mouth advertising.
You may also find that this type of business will require you to create your own website or Facebook business page to reach even more customers.
Finally, you want to listen and incorporate the feedback from your customers. If people are complaining about the lack of gaming features, bandwidth, or even something involving the amenities, then you should look into these.
Hiring a manager or administrator may help solve these problems for you.
Conclusion
Opening a cyber café or an esports venue is a lucrative business if done right. There are many things that entrepreneurs should consider such as:
Securing the investment capital to get started
Selecting an ideal location for the internet café
Obtaining the necessary licenses and permits
Obtain Internet access and plan out your network.
Setting up the hardware and software
Promoting and managing the internet café business
By following the steps provided in this blog post, you will be on your way to opening up the cyber cafe or esports center you desire. Make sure to also check our article about what you need to know before opening an esports center.