Boost customer engagement and brand loyalty using ggLeap 2.0's tools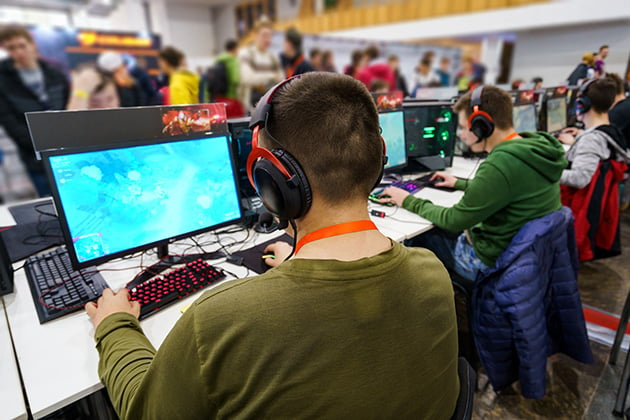 Gaming has never been more popular than it is now with the rise of esports. There are many ways to boost engagement in this industry, but one way that we have found to be really successful is by using the tools and features of ggLeap 2.0 in your marketing and business strategy. Here are 6 ways you can use ggLeap 2.0 for marketing and customer engagement:
1) Give away prizes using the Coins feature
Gamers love free stuff, but nothing beats earning them through a progression system (that's why MMORPGs are a very popular genre in video games). This built-in feature in ggLeap 2.0 can incentivize repeat purchases in your esports center business. This feature alone could attract potential new customers to register in your center to earn Coins so they can get free time or snacks.
Aside from being able to earn Coins by renting a PC, you can also create events where Coins are the prize. This is an excellent strategy to boost engagement and enhance your customers' experience when playing in your esports venue.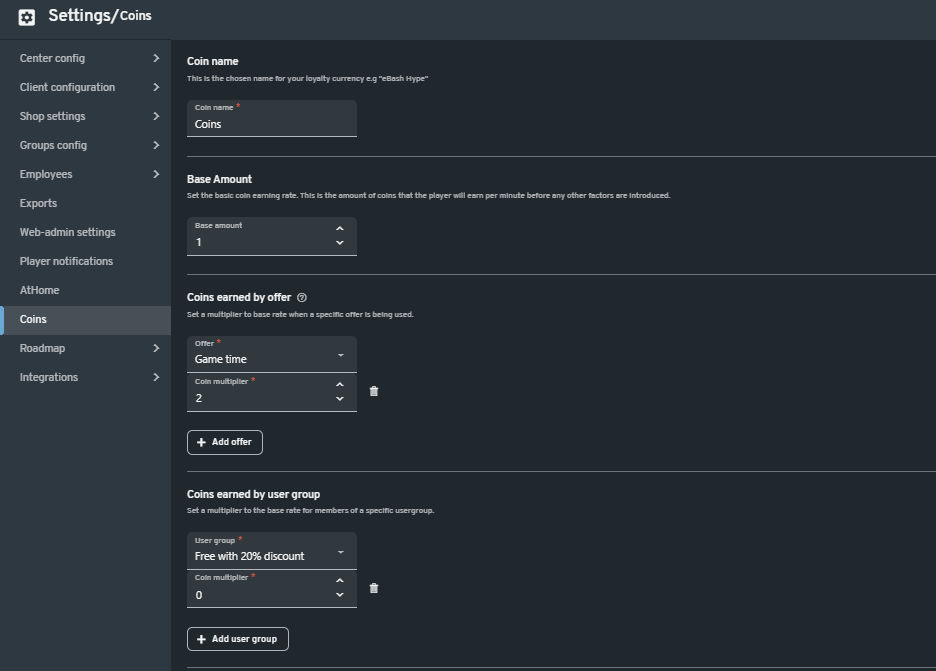 Build customer loyalty using the ggLeap 2.0s Coins feature
2) Offer special perks like free game time or food items for membership
User grouping or membership has been a key feature even before ggLeap 2.0 got released. But we are always looking for ways to equip our customers (you!) with tools that will help your business gain more loyal customers. This feature will allow you to give free time when a user opts-in as a member of your esports venue.
Applying Blanket Discounts to a user group will give percentage discounts to items in your inventory. Custom Discount will enable you to set a custom price for each item in your inventory for that user group. Whichever discount option you choose for a user group should encourage customers to purchase more time, snacks, or merch.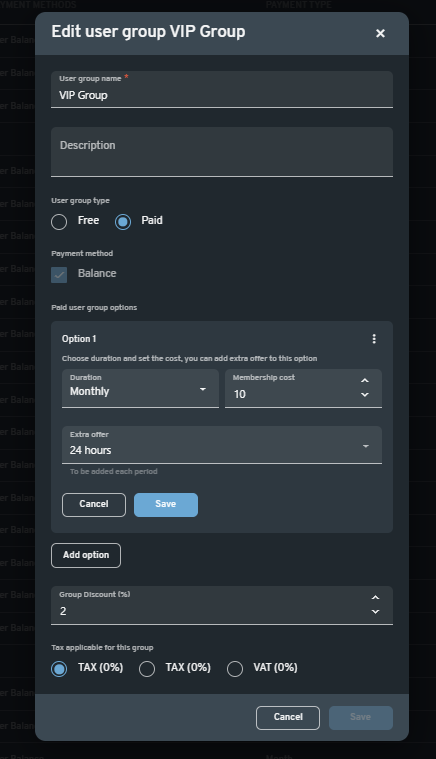 Create perks for loyal customers that sign up for membership
3) Create events where people can win prizes
Our Event creator feature will enable you to run contests to get people into your esports venue. This is a great way to boost engagement to get new customers and keep existing users. With a little marketing campaign through social media or via the Player notifications feature (more info below), you can promote awareness of your upcoming event to get interested players to join. You can charge a small participation fee to earn additional revenue for your efforts.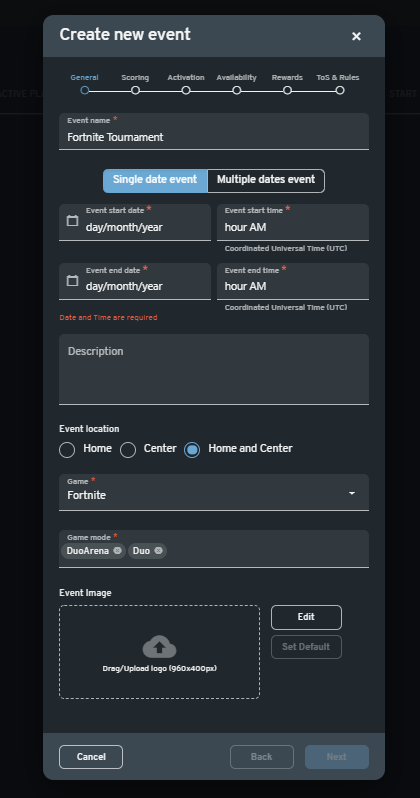 Center events are guaranteed to boost engagement with your audience!

4) Use the ggLeap client user interface in your marketing strategy
What better way to promote something to your customers is by using the ggLeap client itself to get them aware of a new product or service that your center is offering. ggLeap 2.0 recently added the feature to allow esports center owners to use images or videos in the client background. Apply your center's theme to build brand loyalty and awareness. It will also make your idle client PCs a lot more attractive to look at when there's no one using them.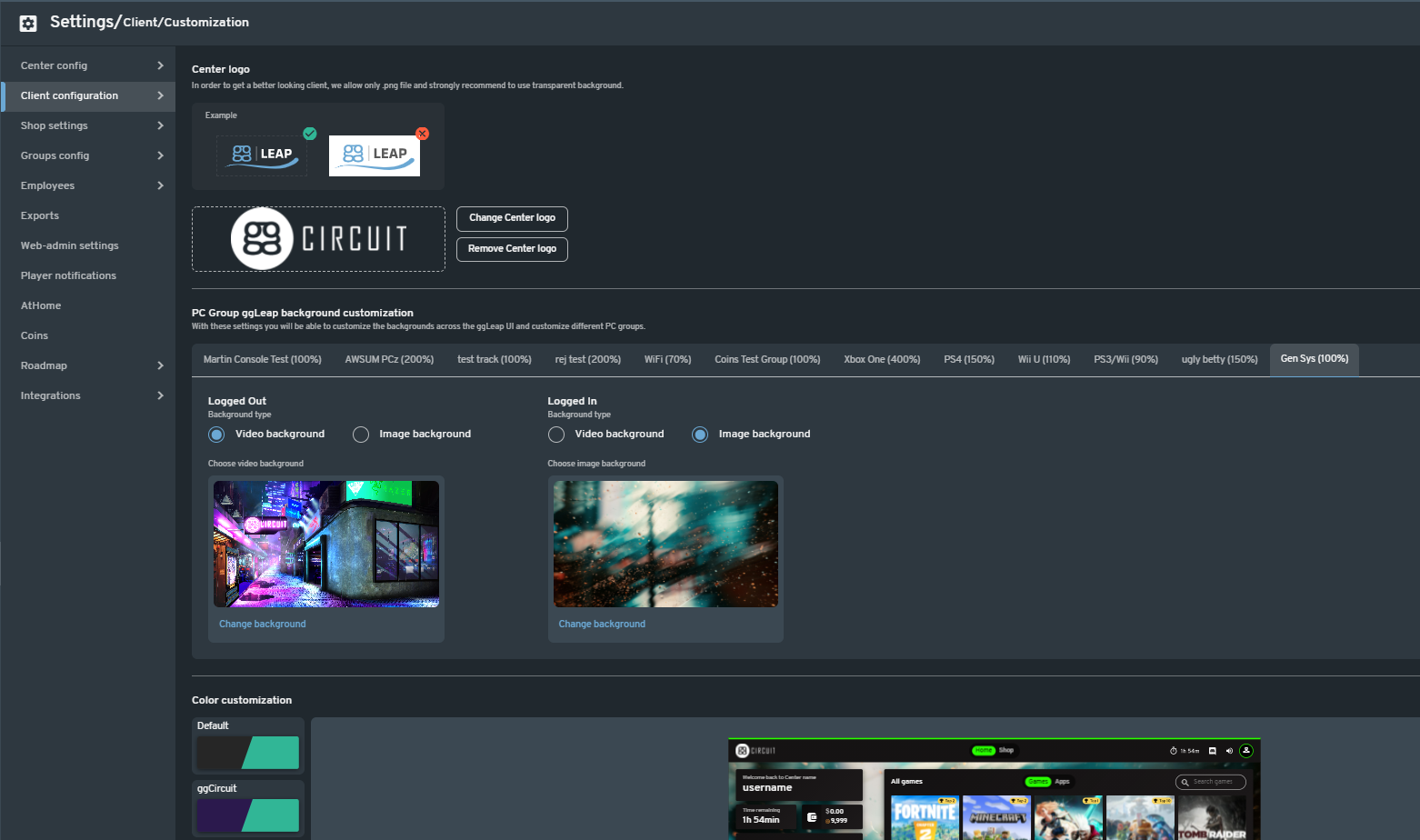 Insert your esports center's brand and theme in the ggLeap 2.0's user interface!
5) Use the AtHome client to build or re-establish relationships with customers
With the pandemic still in full swing in various parts of the world, some esports centers were forced to either close or operate at a limited capacity. This is related to tip number 3 but we like to put it in a category of its own because of the power of this feature to boost engagement with your loyal customers and attract potential leads that can be converted to new customers.
AtHome is used in tandem with the Events creator feature that will allow at-home players to take part in center events. Charge a participation fee or require players to purchase a membership to join, you can earn and create brand awareness at the same time.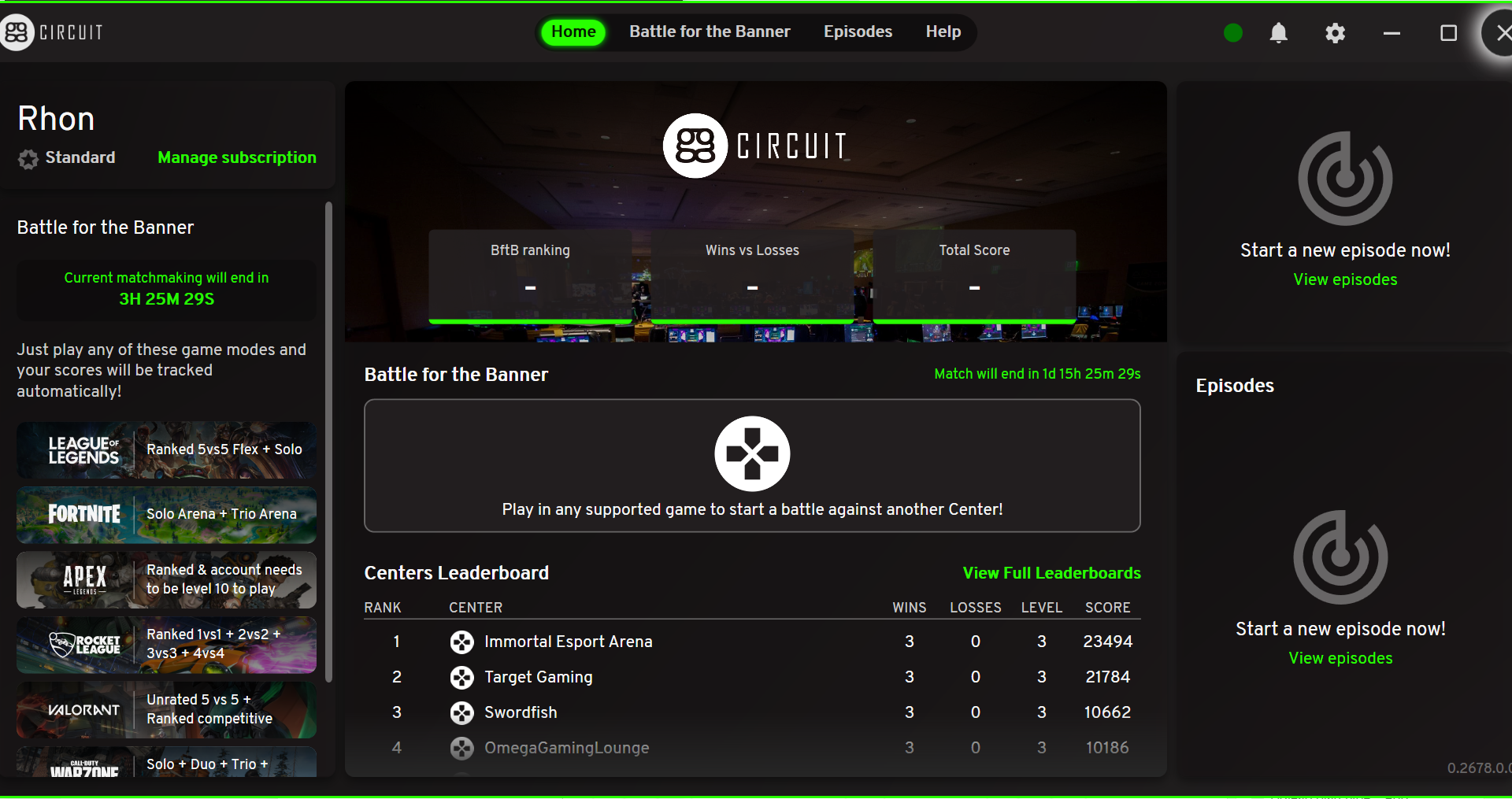 Keep brand awareness by allowing at home players to join in-house events
6) Grab the attention of your customers with the Player notifications feature
You can create brand awareness through social media marketing or by subliminally injecting your brand's presence into every aspect of your esports venue (one example is by renaming the Coins loyalty feature to match your branding). You can also boost engagement with your customers by communicating with them directly using the Player notifications feature.
Got a new game that you want to announce? Let your customers know about it by using the "Announcement" option of this feature. It will show a pop-up notice that will be impossible to miss. You can also make a player feel special by using the option to send a birthday greeting (Note: you need to require Date of Birth during user registration in order for this to work properly). Player notifications have several options to help you maximize your reach with your customers.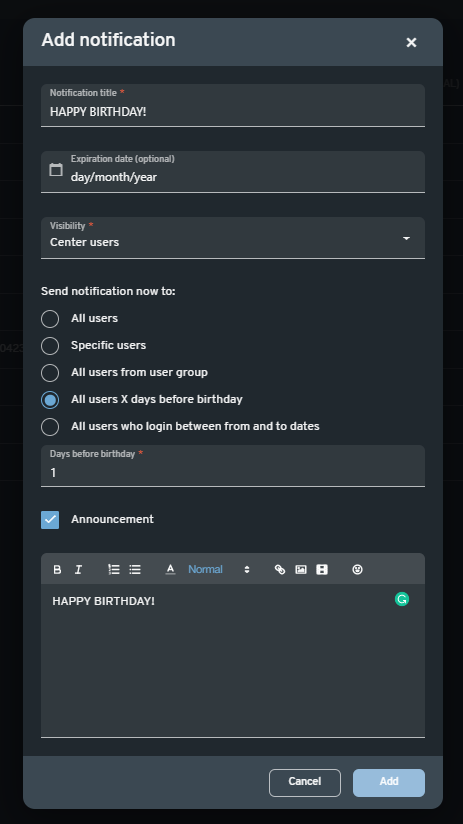 Player notifications will let you boost engagement with your customers via the ggLeap 2.0 user interface
ggLeap 2.0's tools for marketing and customer engagement provide a lot of options at your disposal. If you're looking for a way to build brand loyalty and engage more customers around your products or services, then this blog post has been worth reading. To learn more about how you can use the features that we mentioned in this article, be sure to check our User Manual. We hope it was helpful!