Butler Esports Park — The Newest Gaming Facility in Indianapolis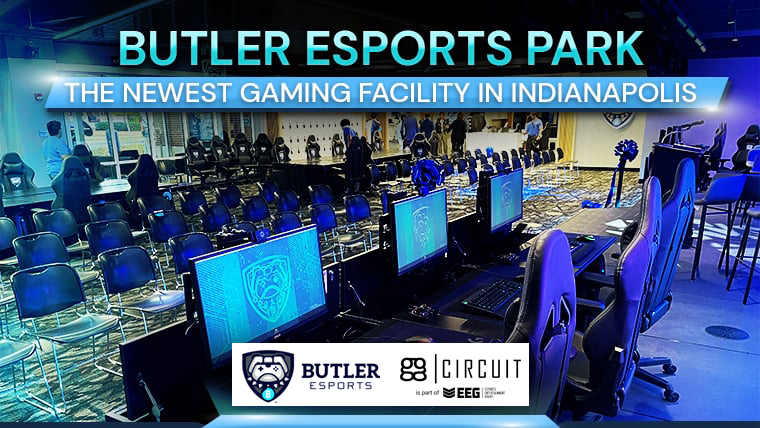 Butler University, a private university in Indianapolis, Indiana, is one of the most recent schools in North America to take up esports, with its new innovative esports facility opening to the public Fall of 2022. Butler's new esports park should allow the University to connect with the Greater Midwest regional competitions right from Indy.
Let's take a closer look at what you need to know about this great new gaming center, including why Beastcoast loves it and how others can join in on the fun.
---
---
What is the Esports Park?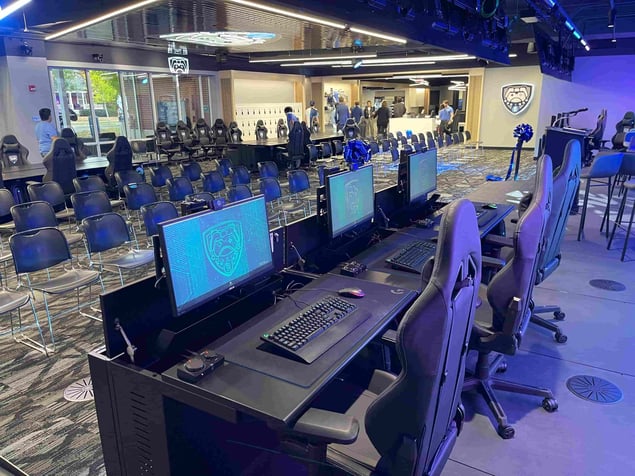 The Esports Park is a brand-new gaming facility located in Butler's Sunset Avenue parking garage where students and companies can play, develop, and network. This 7,500-square-foot multi-use space is the perfect place for competitive gamers, groups of friends, and even multi-million organizations looking to host serious competitions. The new Butler Esports Park will soon be the best place for all of Indianapolis's gaming and tech community to gather.
About Butler Esports Park
The Esports Park is a state-of-the-art gaming hub for Butler's students and is also open to the general public. This state-of-the-art facility gives students and visitors access to high-performance gaming PCs, a café, a studio and production room, an esports lounge, coworking and office areas, and events space.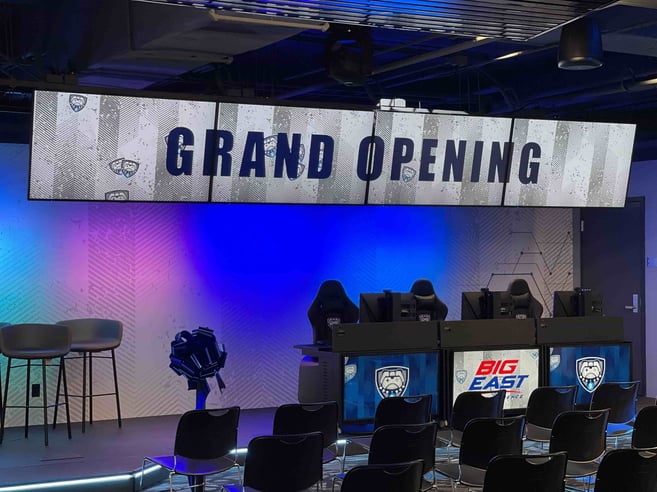 This techno hub on Butler's campus also aligns recreational with competitive esports with educational and career opportunities. It contains around 36 high-end gaming PCs, an area of gaming consoles, and a virtual reality space. There's nothing that gamers can't play in this building!
Moreover, there are spaces for corporate training, community events, and esports and youth STEM camps. This means that the Esports Park isn't just a place to play but a space where games truly come to life.
On the other hand, Butler Esports Park's studio and production room are equipped with everything a content creator or podcast host would ever want. Any esports production can be hosted here, providing students with experience with broadcasting live events.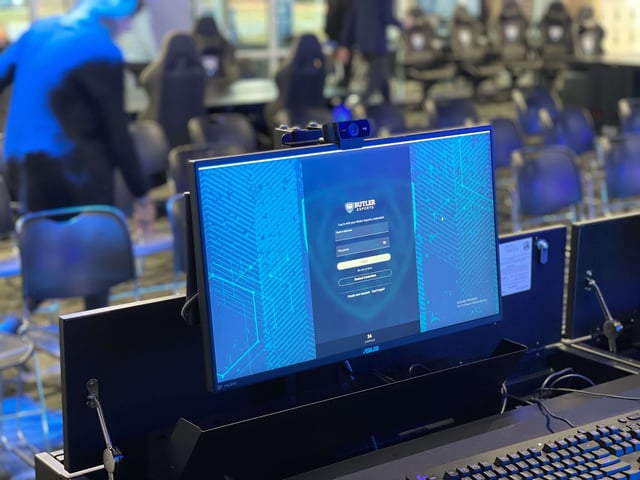 The Butler Esports Park has officially been opened to Butler students and faculty members. The hours of operation are as listed:
Monday – Thursday: 1:00 – 10:00 PM

Friday & Saturday: 1:00 – 11:00 PM

Sunday: 1:00 – 8:00 PM
Membership rates are as follows:
Butler Students: $25 per semester

Butler Faculty, Staff, Affiliate, or Alumni: $20 per month

Community Hourly: $6

Community Monthly: $25

Community Annual: $250
The University also offers Open Play access for anyone who wants to have a look through the Butler Esports Park, meet fellow gamers, or just play a few rounds of their favorite titles. Their Open Play times come with hourly rates, allowing visitors to try the facilities at the Butler Esports Park before deciding to purchase a Park Membership. This is an excellent option for travelers from out of town.
Sign up for ggCircuit Updates!
Butler's Esports Scene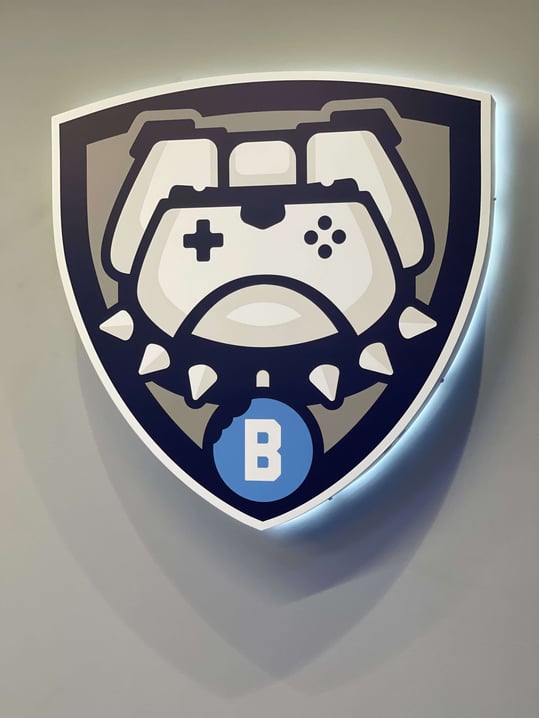 With a little more than 5,000 students roaming the Butler University campus, the school focuses not on quantity but on quality. Fewer students mean that classes are more personal and engaging, and professors can spend more time honing the passions and skills of their students.
The same can be said for their esports students, who are given a wide range of opportunities within one of the most dynamic places in the Midwest. As a result, students can get a sense of real-world experience even when they're immersed in the digital world, providing them with the skills and knowledge they need to conquer challenges after college.
No matter who wants to join — whether they're a competitive gamer or a casual player — Butler Esports is always looking for talented individuals who are game to play. Butler University has club-level teams, varsity teams, and a large, active community of players.
Butler's Esports History
Butler University's esports programs provide more than gaming excellence; they also provide students with opportunities, whether competitive, academic, or professional.
The esports program was first created as a student-led initiative in 2017 but has since become one of the country's most explosive and competitive programs. As a result, Butler University has been able to produce esports teams that have competed for many titles, even battling it out in the BIG EAST for League of Legends and Rocket League glory.
Butler Esports Teams
Since Butler integrated esports, many students have displayed the highest level of excellence in their chosen game. At the varsity level, Butler is known for their League of Legends and Rocket League teams. Applicants interested in joining the varsity team are required to be current or incoming full-time students at Butler University.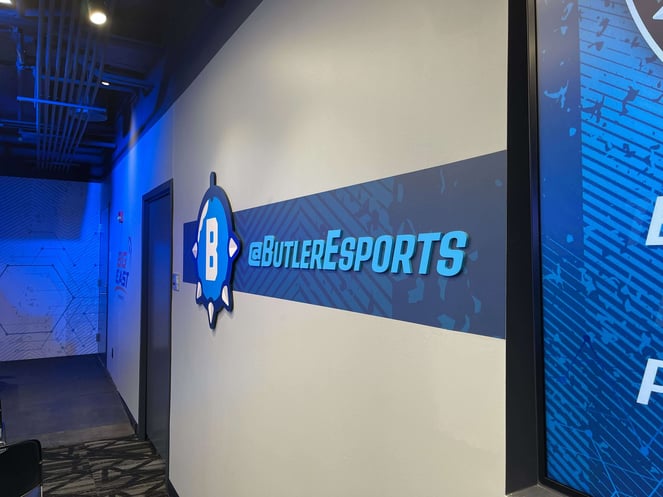 Here are some of Butler's club esports titles:
Call of Duty

Counter-Strike: Global Offensive

Fortnite

Hearthstone

Overwatch

Rainbow Six: Siege

Smash Ultimate

Valorant
The varsity teams compete as far as the BIG EAST conference, while their club's members compete in many major events in intercollegiate leagues. However, no matter where they play, these athletes come with skill, passion, and determination, proudly representing Butler.
Butler Esports Park Community Partnerships
Challonge
Even before its official opening, the Butler Esports Park welcomed its first business tenant, Challonge, an esports competition management platform owned by Logitech. Matt McIntyre, the head of Challonge gaming division, also happens to be an alumnus of Butler University.
This strategic partnership between Logitech G. Challonge and Butler University is part of the latter's initiative to support its students and the esports community by incorporating gaming technology, which in turn would also serve as a model for other universities to follow suit.
Beastcoast
Beastcoast is a large esports team that raised a total of $2.5m in 2021 and has well-known teams for games like:
• Super Smash Bros
• Dota 2
• Rainbow Six
• Street Fighter
• Pokemon
• Teamfight Tactics
They recently secured a spot in Dota 2 during The International 2022, their biggest win in competitive gaming to date.
Beastcoast and Butler University have been in talks about a partnership since first connecting during the 2020 Techstars Sports Accelerator. As mentioned, Beastcoast will be using the state-of-the-art facility to train its players for upcoming esports tournaments.
Eric Kammeyer, Butler's Director of Esports and Gaming Technology, admits that having partner organizations on campus is a huge benefit. They value the ability to speak to esports organizations like Beastcoast to get insight while developing their collegiate esports programs and classes.
Click here to test the ggLeap client!

Conclusion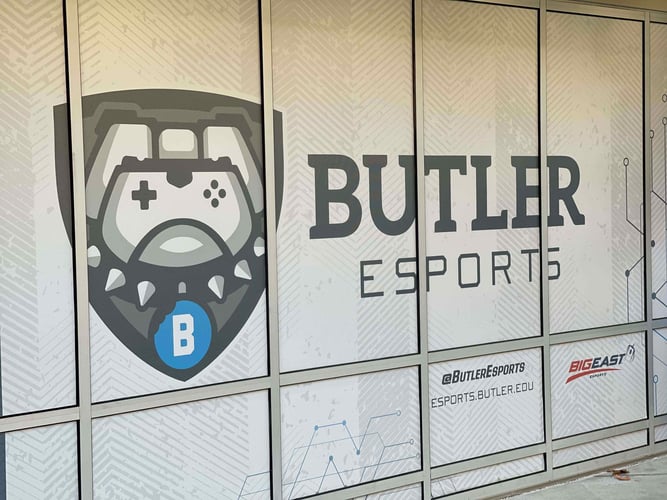 At Butler University, esports isn't just a bunch of video games — it's about connecting, engaging, and finding a passion. With the launch of Butler's new Esports Park, Indianapolis will continue to be a beacon in the gaming community where more and more gamers can find what they're looking for, whether that's an opportunity in the ever-growing gaming industry, their education, or their career.
Be sure to drop by if you happen to be in Indianapolis, and tell them we sent you.
ggCircuit is a part of Esports Entertainment Group (GMBL).