Scrims Esports Gaming Center introduces social gaming in Lisle, IL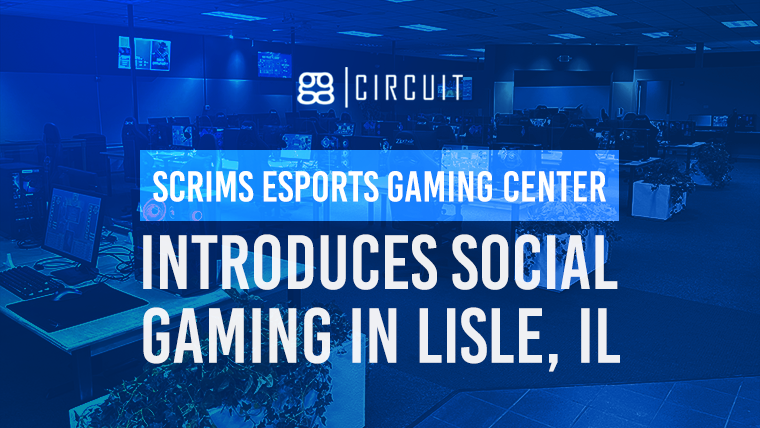 Scrims Esports Gaming Center recently opened their doors to esports players in January 2021. This esports venue features 60 (SIXTY!) high-end PC and console gaming, regular esports events, Smash tournaments, and even wine events every first Friday of the month!
The location is 6,000-plus square feet that can accommodate large crowds of gamers (or parents tasting wine) and is perfect for any type of event. Scrims Center is also located near I-355 and I-88 which makes it very accessible to customers.
With esports gaining popularity across the world, Scrims Center opened just in time to cater to esports players in Lisle, IL. The owners of this esports center have sports, recreation, and entertainment consulting, and collegiate esports backgrounds that are relevant to their business and they know what their customers are looking for.
Esports Gaming in the West Suburbs of Lisle, IL
The building that Scrims Esports Gaming Center is occupying was previously a video store (the owner of which also happens to own the building) and had a reputation of being family-friendly. Due to the impact of e-commerce, the store had to close and give way to other business ventures.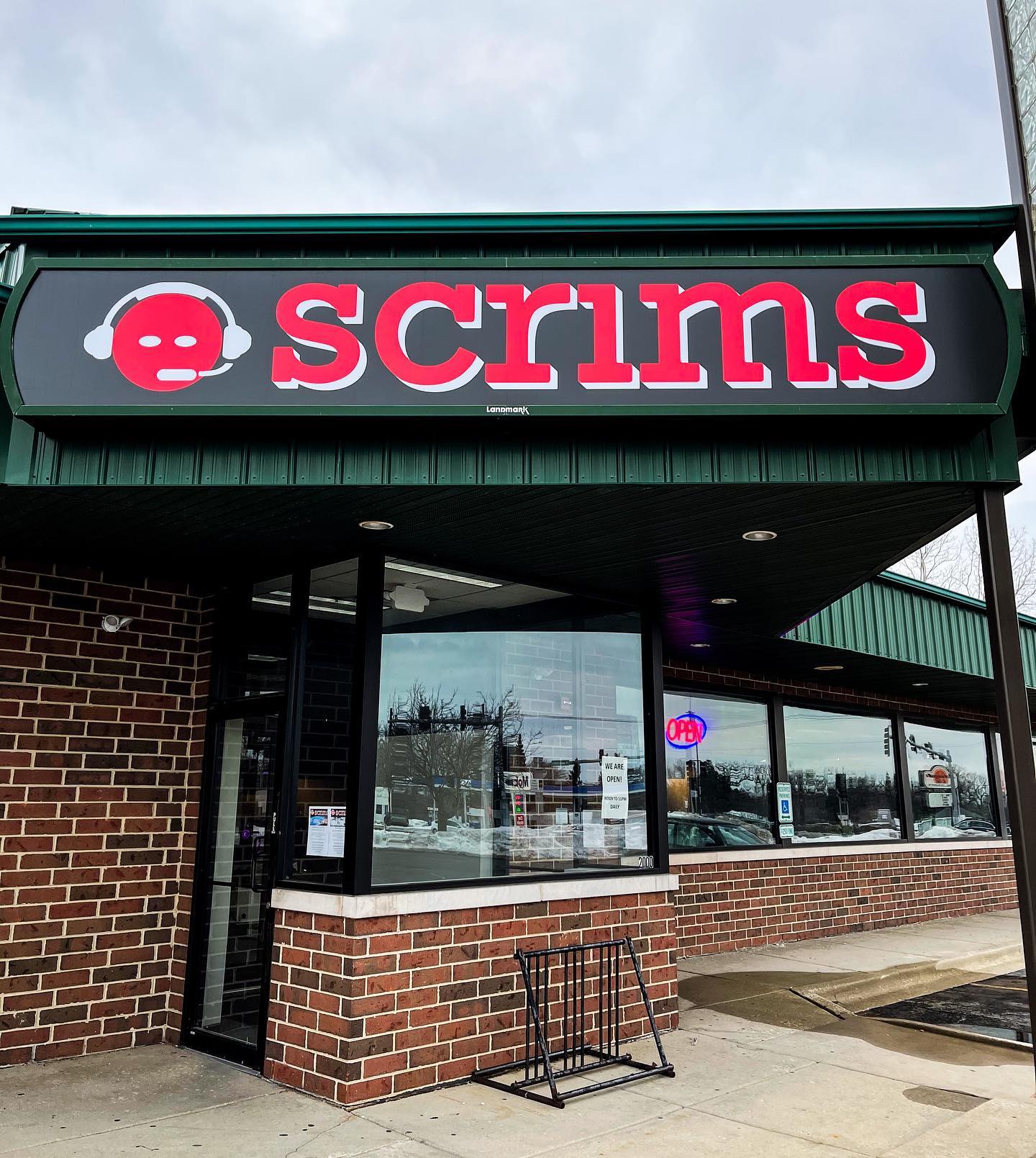 Scrims Esports Gaming Center brings esports to Lisle, IL
With online distractions getting more and more prevalent, people have started seeing less of each other. Scrims Center offers the services needed to fill the void and provides a much-needed space where families and groups of friends can gather to socially play esports games, drink wine, watch esports league matches, and just have a great time.
Gaming equipment
Gamers that want nothing more than a great experience will be glad that Scrims Esports Gaming Center has high-end gaming PCs and peripherals that will play the most demanding AAA game titles out there.
CPU: i7 10700k
GPU: RTX 3070 8GB
RAM: 8GB 3200Mhz x2
Display: Zowie BenQ XL2411k 144hz
Keyboard, Mouse, and Headset: HyperX
Scrims Esports Gaming Center has several gaming consoles that include Playstation 4 and 5, Xbox Series X, and Nintendo Switch.
Sign up for ggCircuit Updates!
Scrims Esports Gaming Center Events
Scrims Center holds regular esports tournament events that are very popular with the players in the area. Some esports events have a prize pool that will bring competitive teams to the venue. As a result, it's not an unusual sight to have a large crowd of players and spectators in Scrims Center.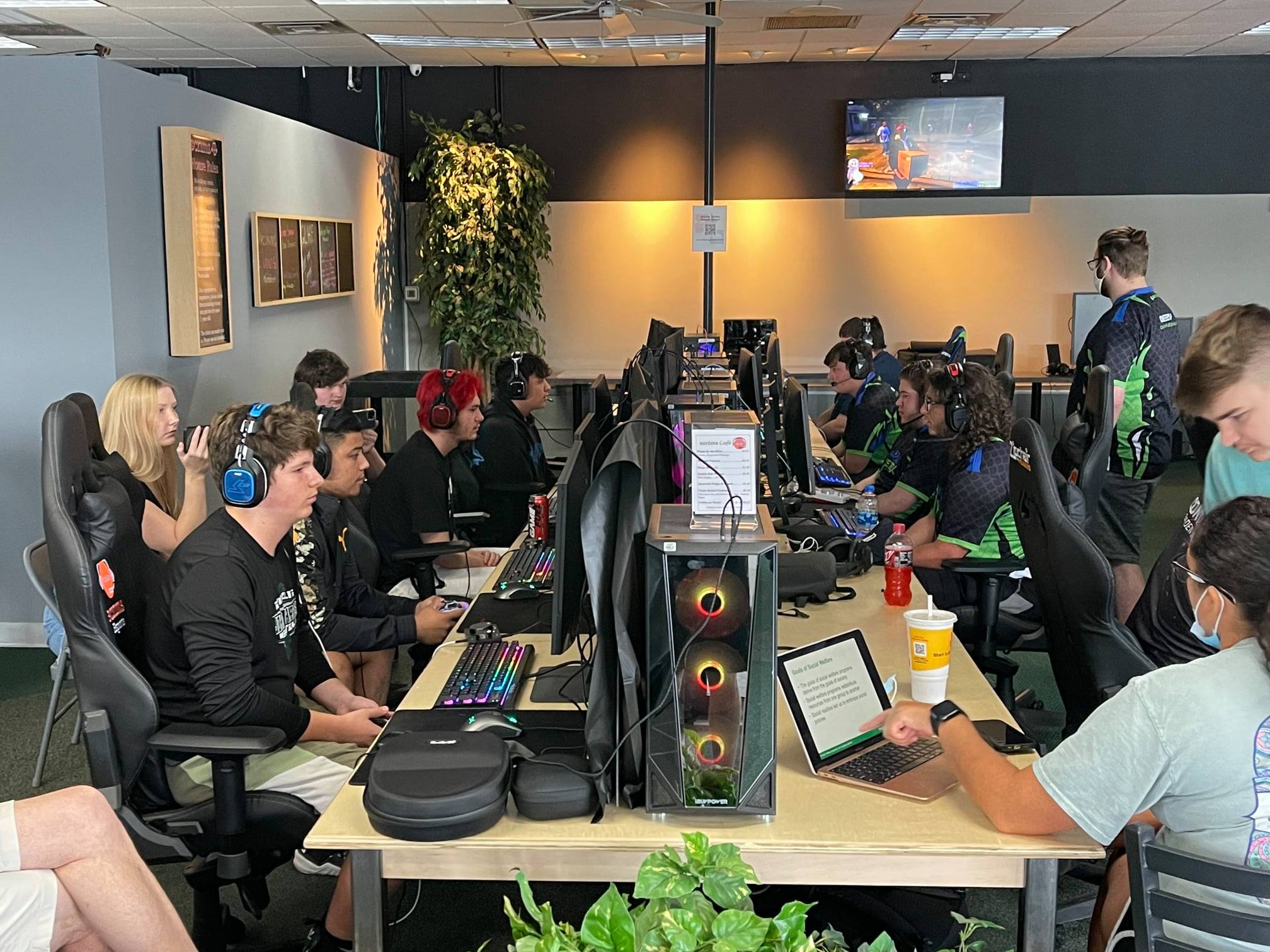 Esports tournaments are commonplace in Scrims Center
Aside from the usual PC esports tournaments, they also offer competitive events and training for Super Smash Bros. This Nintendo title is very popular among the regular players and Scrims Center did not disappoint. In fact, it's so popular that Smash is a category of its own on Scrims Center's website.
Scrims Center's most unique event offering is their First Friday Wine Event. This is a recurring monthly event that involves wine tasting and learning more about this wonderful alcoholic beverage. Other esports centers should follow suit and make this a staple event.
Play, Enjoy, and Exchange Coins for Prizes!
Scrims Center knows that they need software that will enable them to manage user accounts and client PCs. They employed ggLeap's robust user and client management system to elevate their customer's gaming experience.
They also utilized ggLeap's coins loyalty system to give away prizes to customers. Their prize offerings range from free time, swag, lanyards, to gaming equipment! Casual gamers would appreciate the fact that they can win without joining an event.
Esports Games Program for Kids
Scrims Play Days
This program is a mini-camp that will provide game training for kids. Scrim Center staff will assist participants, give game pointers, and organize kids into teams for group play.
Scrim Esports Camps
This program offers a longer period of training that usually lasts a week and is designed to help kids get a better grasp of the game that they want to learn. Participants also take part in organized team play and supervised free play that will help improve game skills.
Snack breaks and other non-gaming activities are part of the program and will foster a friendly environment among the kids.
Jr. Smash Training
Super Smash Bros. is a very popular Nintendo fighting game that lets you play with iconic characters such as Mario or Bowser. This is a weekly program for kids 8 and up that will teach the basic and advance Super Smash Bros. skills.
Perfect for young players that are just starting to learn or want to get better with this game.
Click here to test the ggLeap client!

Scrims Center's Facility and Amenities
The main floor of Scrim Esports Gaming Center is dedicated to their gaming PCs. This is also where they usually have their competitive esports events and can be pretty crowded despite being very spacious.
They also offer free use of their VR equipment or racing wheel for renting a PC, which is a great deal considering that other esports venue charges a premium fee for using special equipment.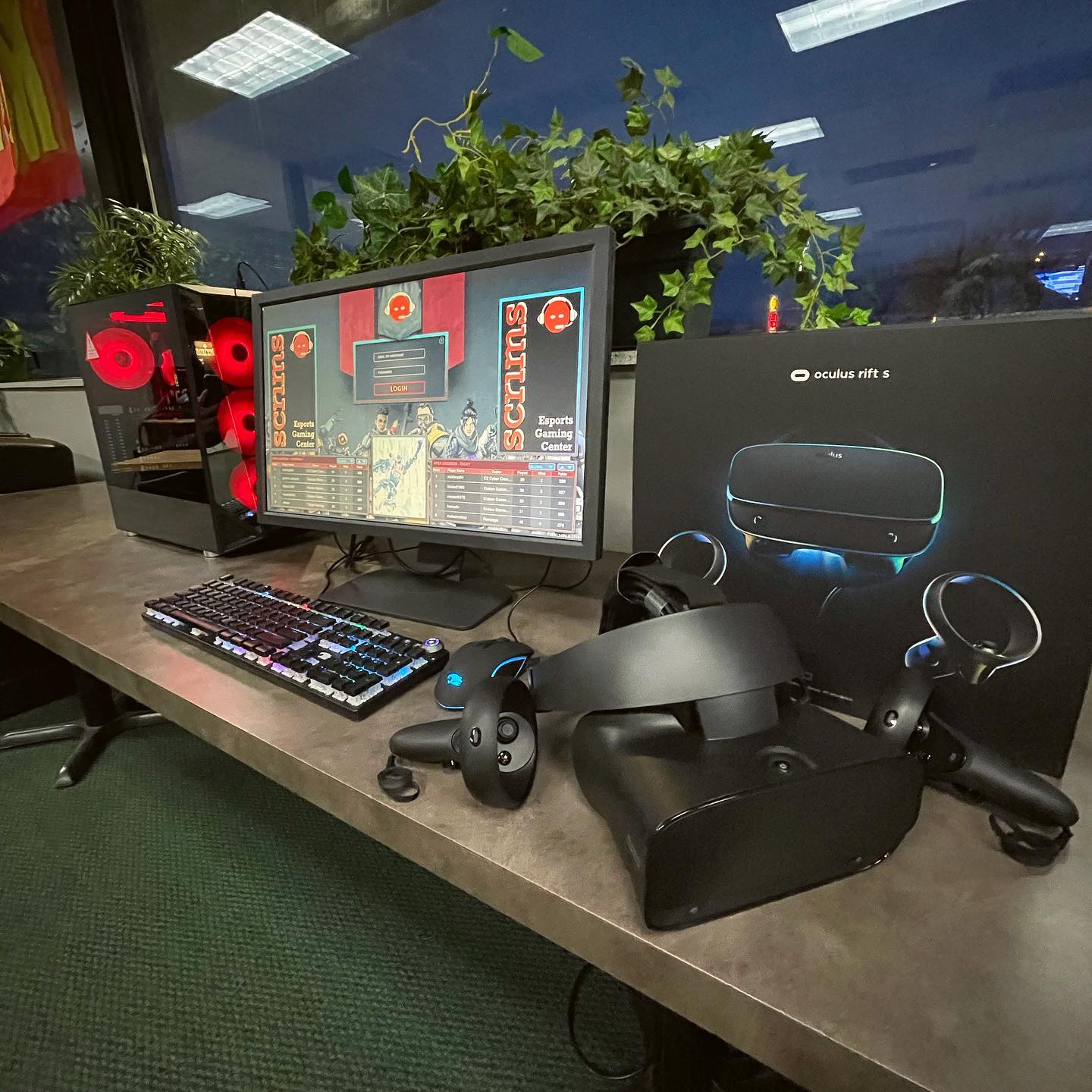 VR equipment can be borrowed for free for renting a PC in Scrims Center
There are several wide-screen TVs that are dedicated console gaming stations. Each station has a couch and is perfect for a group of friends that wants to hang out and play a few rounds of Super Smash Bros.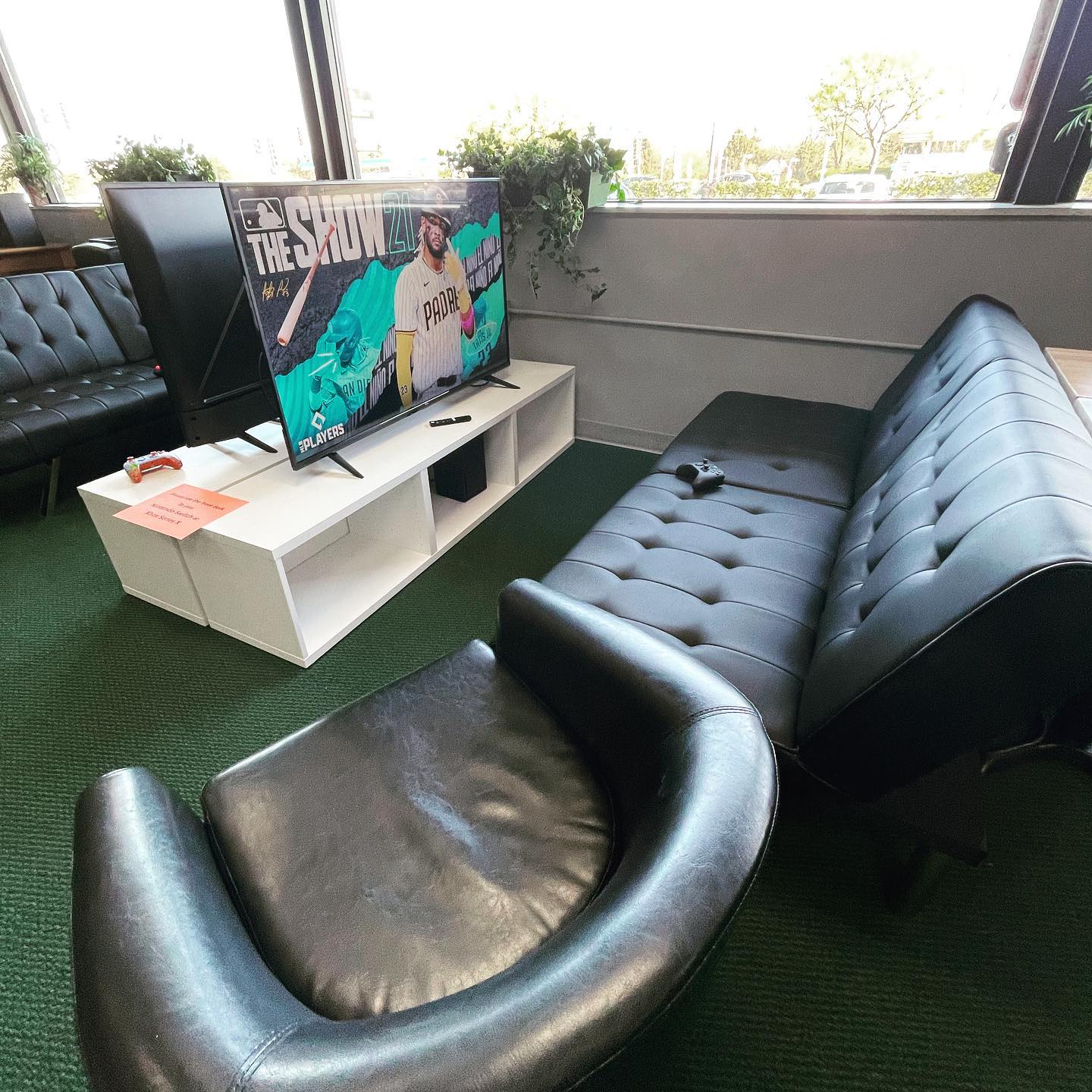 Scrims Center has console stations for hours of non-stop gaming
Scrims Center has a couple of private rooms for esports training events or for game streaming. It can also be used as a place for their STEM offerings such as coding and animation. The private rooms can also be rented for birthday parties or other functions.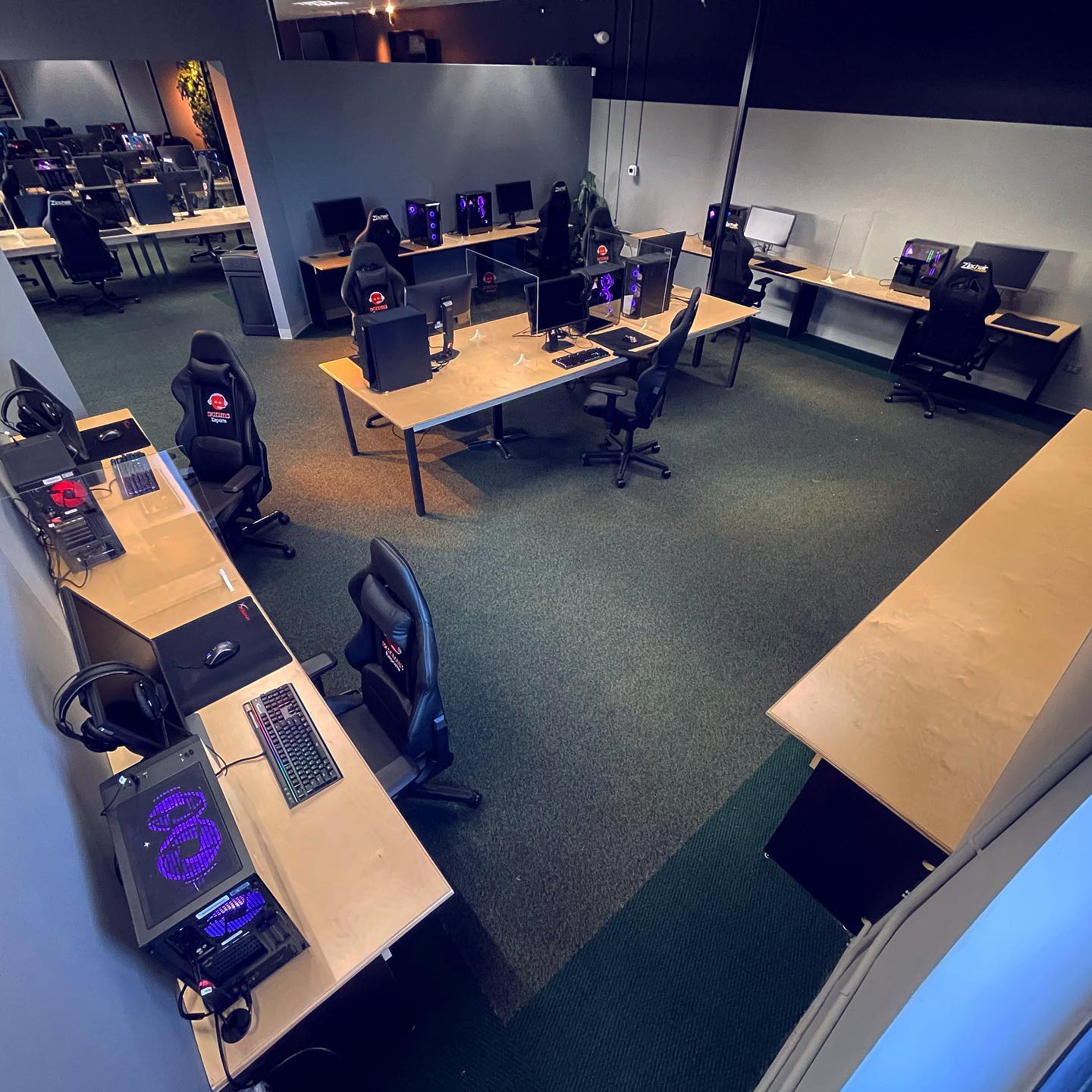 Private rooms can be used for various gaming or non-gaming events
No self-respecting game center will be without a lounge. This section of Scrims Center offers pizza, sandwiches, candies, coffee, soda, and more! They also sell alcoholic drinks for adults such as beer and wine.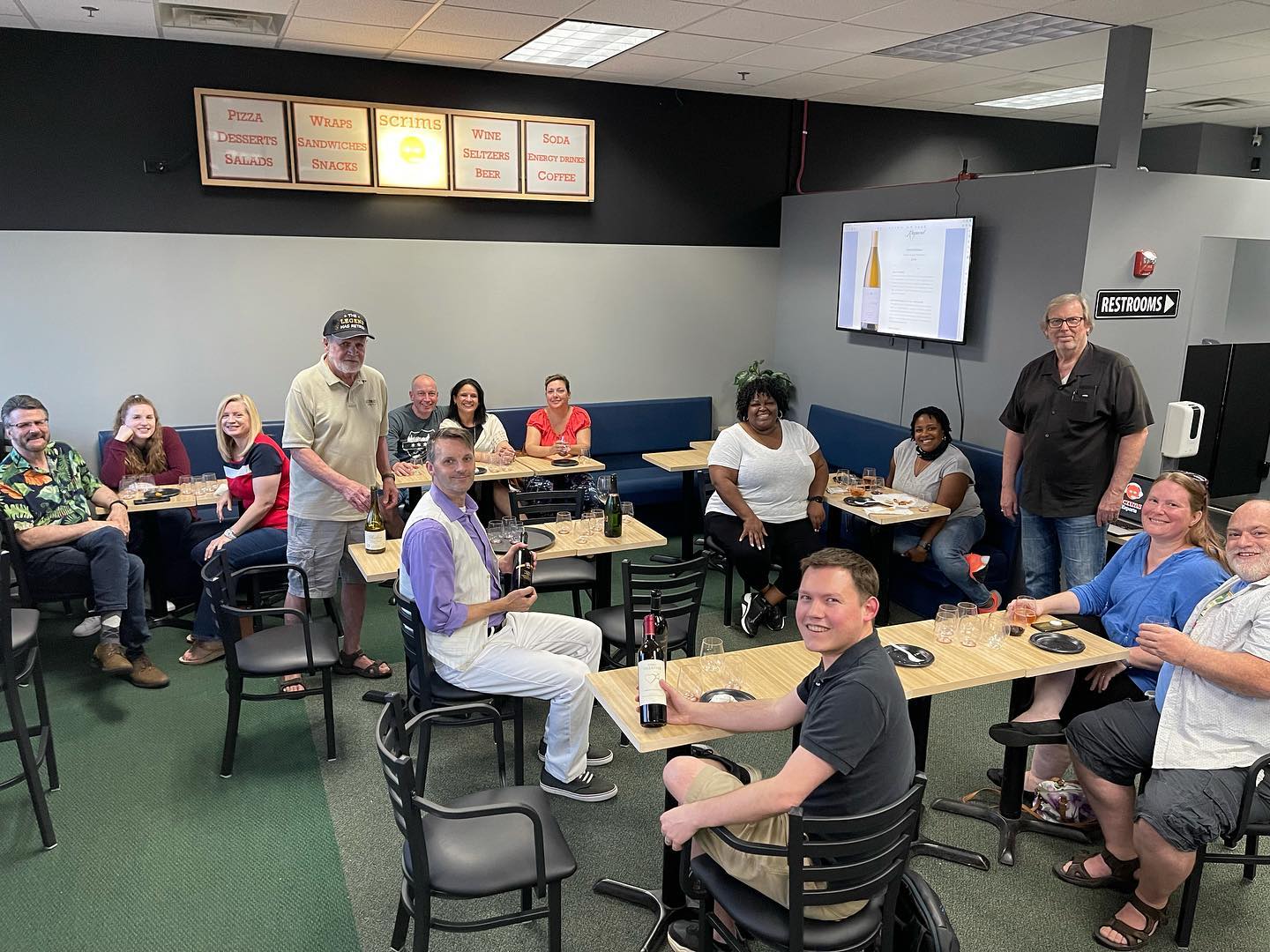 Who says that kids have all the fun?
It's good to know that esports venues such as Scrims Center offer players and even non-players a place where they can meet up and interact in person. Sure, multiplayer games nowadays are mostly online. But arcades and home consoles back in the day were more fun because you get to play or hang out with other people.
Esports venues are more than just gaming centers, it's a hub where people can rub elbows with each other and enjoy esports games together.
All images are taken from Scrims Esports Gaming Center's Facebook page.