Why Esports Should be in Schools as a Program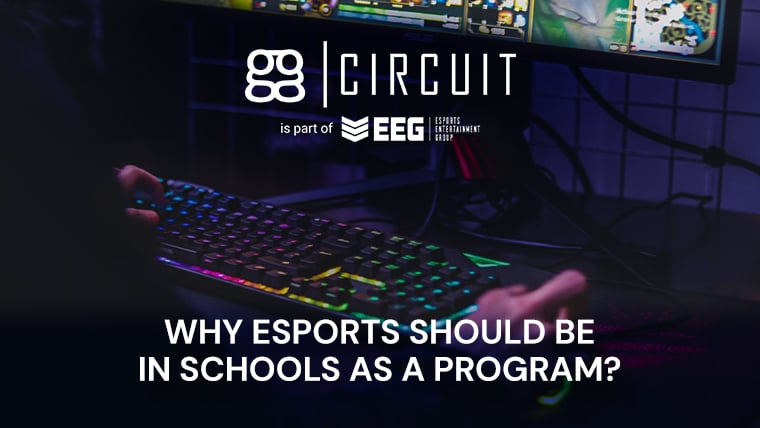 Esports in schools is beginning to become a trend in many educational institutions around the world today. This is in stark contrast to the traditional view – many educators have always looked at video games as a deterrent to young people's education.
Many individuals think that gaming leads to negative behavior and that nothing good can come out of it. However, video games have changed from pure single-player experiences to social, multiplayer competitive gaming.
This has led to a growing number of people who are beginning to see the benefits esports programs can have in education.
---
---
Why should esports be in schools as a program?
Educators are aware that when students participate in extracurricular activities in school, this increases their probability of succeeding in the future. Such activities can be anything from taking part in the drama club to playing sports.
Given that most teens nowadays are into playing video games, offering esports in middle schools can allow these kids to participate in extracurricular activities. What's even better is that it's something they already enjoy.
The idea of forming a successful esports team will change the solitary behavior of teenagers coming from the digital world and transport them to a common area in school where they can easily socialize with others. In addition, students who previously didn't participate in extracurricular activities can now take part in a middle school esports team of their choice – thereby increasing their engagement in school.
As mentioned above, playing video games can be quite an isolating activity that can leave people alone for hours on end. However, by providing students with the opportunity to take part in esports programs and esports teams, educators can turn it into a social experience.
Here are several other benefits that esports can bring to the education system:
Encourages Social and Academic Engagement
As mentioned above, students who have fun in middle school will be more likely to be engaged during classes. Conversely, disengaged students, particularly those who aren't taking part in extracurricular activities, will have difficulty finding success in their education.
With esports in high schools, students who enjoy gaming can participate and find their niche. In addition, Esports athletes will be more encouraged to engage with their educators and classmates socially and academically.
This is especially the case if the school implements academic requirements to stay on any sports team, such as having good grades. It will directly motivate students to do well in school because they do it for something they love.
Allows Students to Explore STEM Concepts
Would you believe that esports offers a path for students to participate and engage in STEM concepts? For instance, students can develop their arithmetic skills by diving into their gameplay data and analyzing how to improve their gaming strategies.
Furthermore, being hands-on with computers and the latest technology will allow young people to learn how they work at an early age. This could lead them to explore how to assemble and set up their computer hardware or even try video game programming.
Promotes Teamwork and Collaboration
Gamers will find that teamwork and collaboration are necessary for successful esports teams. Like any sport today, students who participate in esports will learn to work with others and make the most of their combined skill sets.
Groups will develop setups where each member complements the other's abilities during tournaments. Additionally, esports players will learn sportsmanship, leadership, and communication skills.
Sign up for ggCircuit Updates!
Career Opportunities from Having Esports in Schools
Contrary to many common gaming stereotypes, people who play video games regularly have many career options readily available to them. Through esports programs and college scholarships that provide support, students will find many job opportunities they can take if they wish to make esports a career.
With that said, let's look at the main job paths available with esports.
Professional Esports Player
A professional esports player is an individual who plays competitive online video games for money. These gamers are often paid to participate in tournaments and similar gaming events where they can win prizes, often in cash.
Today's professional esports gamers actively compete to claim major prizes and recognition worldwide. In addition, popular esports events can host tournaments for video games such as League of Legends, Dota 2, Rocket League, Valorant, Apex, and more.
Esports Team Coach/Manager
Like in traditional sports, an esports team coach or manager will be the go-to person who'll train the team to compete against others. In addition, these individuals will work closely with professional esports teams to identify weaknesses and improve their games.
An esports team coach or manager is also responsible for developing video game strategies. They can achieve that by analyzing patterns in opponents' behaviors, so their team can succeed in tournaments.
Content Creator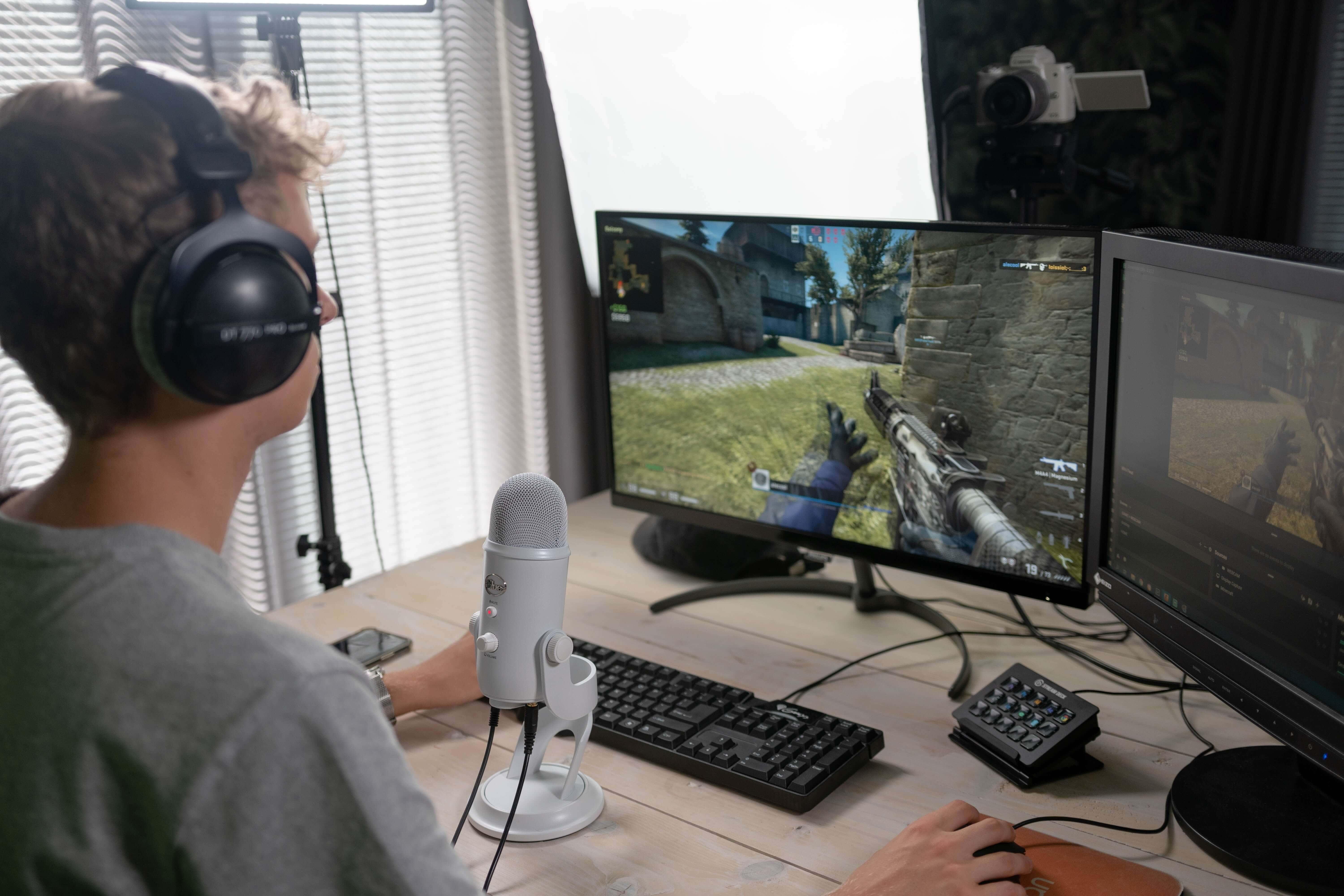 There has been an unprecedented rise in video game content creators over the past several years, thanks to the technology and platforms we have nowadays.
A content creator develops and improves produced content to achieve a specific goal or objective.
Most gaming content creators play and record their experiences with others. They may review video games, show gameplay action, or provide informative content for their viewers.
Event Manager
Have you ever wondered how esports tournaments and similar events come to be? These occasions happen thanks to event managers who work tirelessly behind the scenes.
An event manager ensures that a specific esports event achieves its goals and delivers the expected results. This could mean reaching a certain number of ticket sales, positive reception, or views from their audience.
Event managers also take care of any difficulties before, during, and after each event. These individuals are the ones who will make sure that everything goes smoothly from start to finish.
Production Crew
Broadcasting esports may seem fairly easy to do, but in reality, it requires a vast array of individuals and skillsets to ensure it goes as planned. Not only will those involved have to come up with technical challenges, but they also need to consider the creative elements and coordination tasks ahead of them.
The job of a production crew may require them to operate within a local facility of the esports brand or in remote locations around the world. In addition, they may have to travel, arrange accommodation, and ensure all of their equipment arrives safely.
The primary responsibility of the production team is to ensure the pre-production or broadcast planning of an event is managed successfully. They should successfully broadcast the event they are assigned to so that people at home can watch.
An esports broadcast often involves gameplay feeds, lighting, live graphics, streaming, and on-air talent.
Marketing Executive
An esports marketing executive is responsible for driving marketing campaigns, press releases, content production, offline events, community efforts, and branding for a designated esports brand. Individuals who are ambitious and enjoy bringing things together will find this their ideal job.
Esports marketing professionals should also have a creative mindset as they'll be required to brainstorm new initiatives that will help their esports brand. Designing marketing campaigns that will encourage fans to engage is one of the main activities for such a career path.
Game Developer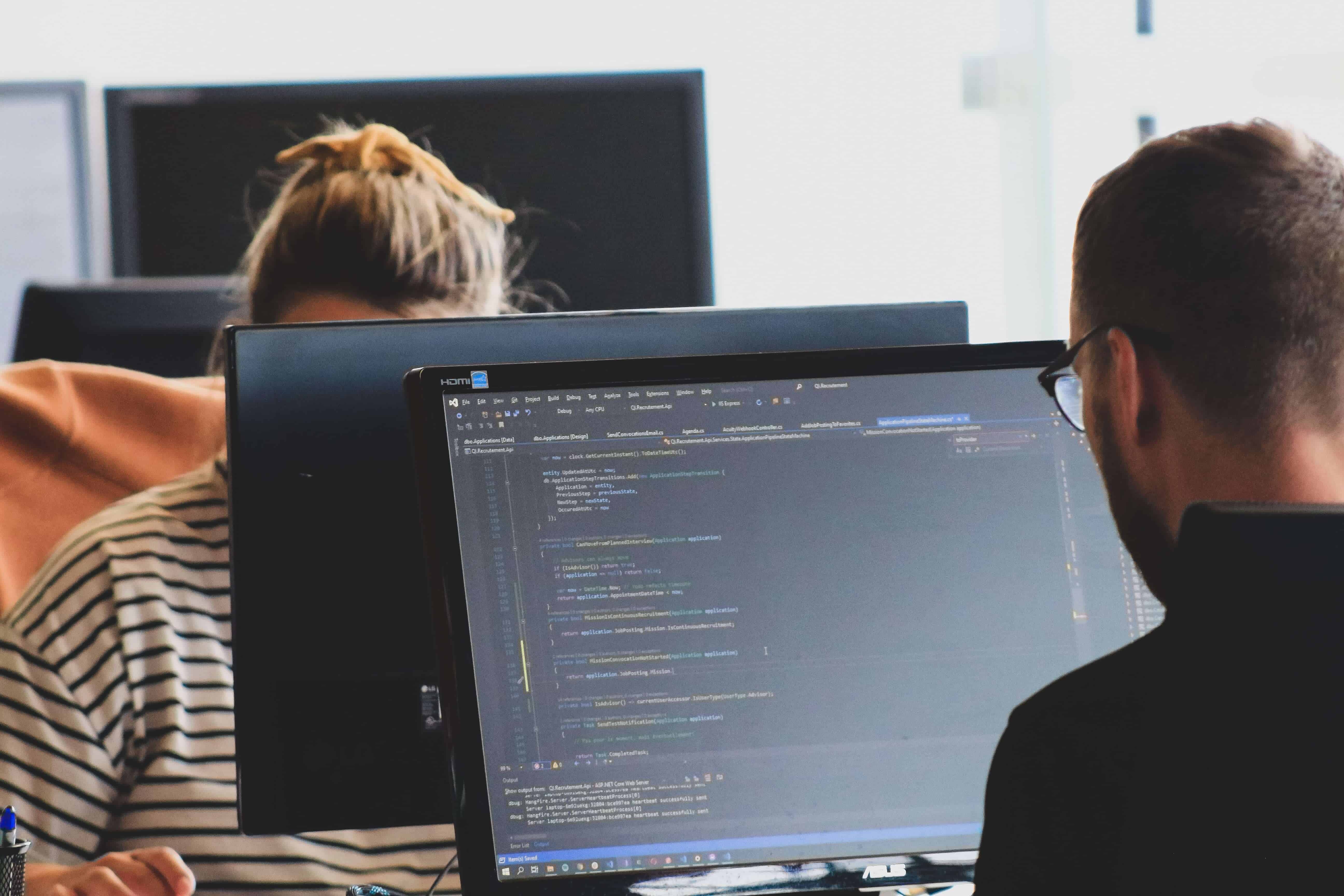 The world of esports wouldn't exist if it wasn't for video games. These games are made by developers who are responsible for everything from their concept to creation.
An esports game developer is a person tasked to create video games that are played for competition. In addition, they are responsible for transforming ideas and making them into playable realities. Some of the necessary tasks include programming, coding visual elements, and testing.
Besides becoming a game developer, students aspiring to become one can even decide on a specialty. A video game developer can improve their niche skills according to the system they operate.
This could be on a computer, console, or mobile or through game types such as strategies, role-playing games, and simulations.
Esports Writer
Students who enjoy playing video games while also having an excellent grasp of writing and communication may find themselves working as esports writers in the future. Since many esports-related events and games are quite trendy, many stories can and need to be shared with others.
Such an opportunity opens up career paths for esports journalists and bloggers. In addition, teenagers who have a passion for esports gaming and writing can help spread the message of the latest events.
Business Development Professional
The world of esports involves bringing in sponsors and forming corporate partnerships with various entities. These agreements are the lifeblood of many esports leagues, which allows them to continue operating.
As a business development professional, you'll be tasked to form bonds with other groups and get them interested in investing in your esports brand. You might also have to get sponsorships for esports athletes to help pay for their talent fees.
Additionally, convincing larger entities to sponsor esports teams and tournaments is another regular responsibility of a business development professional.
Esports Announcer/Shoutcaster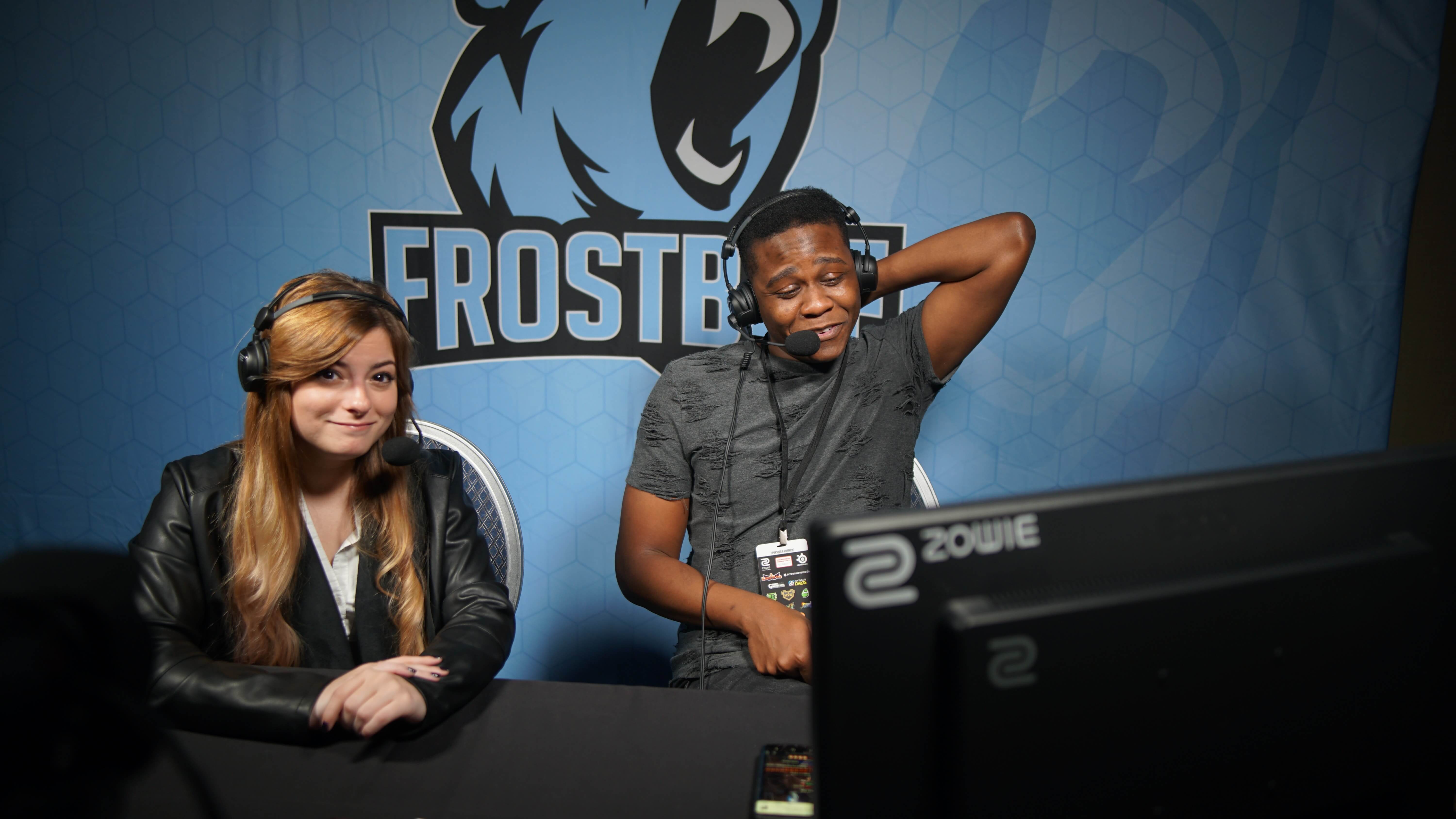 If you've ever attended or watched an esports event, you might have noticed that there are people tasked to comment on the games being played. These professionals are known as announcers or shoutcasters and give viewers the play-by-play action of live events.
They explain what's happening in an event and provide in-depth information on players and strategies that are being implemented. The data analyses these announcers supply should be relevant to maintain viewer interest throughout the event.
For many, the shoutcaster currently presiding over an event could be the main reason for its success or failure.
Click here to test the ggLeap client!

Future of Esports in Schools
As you can see, there are numerous benefits that both students and educators can get if they start introducing esports in schools. So many teenagers today enjoy playing video games, and providing them with a path where they can get involved in school through esports can be a huge step forward.
What's even better is that there are many job opportunities for school esports teams. In addition, those in the education sector can even provide college scholarships or esports scholarships to support these students in their passion.
ggCircuit has experienced a massive influx of educational facilities looking for ways to efficiently manage their esports facilities, which only means esports is now getting widespread acceptance as a legitimate sporting activity. There are now more than a hundred universities in our network, and it continues to grow.
Summary
Thanks to its many benefits, esports in schools will continue to become a trend in many educational institutions in the coming years. Additionally, there are many job opportunities that students can choose from if they decide to become a professional in the esports industry.
For educators, it's essential to consider opening up esports programs and granting young people the ability to apply for scholarships. An esports scholarship can be highly beneficial to help them realize their dreams.