22 Best Esports Arenas in America (2023)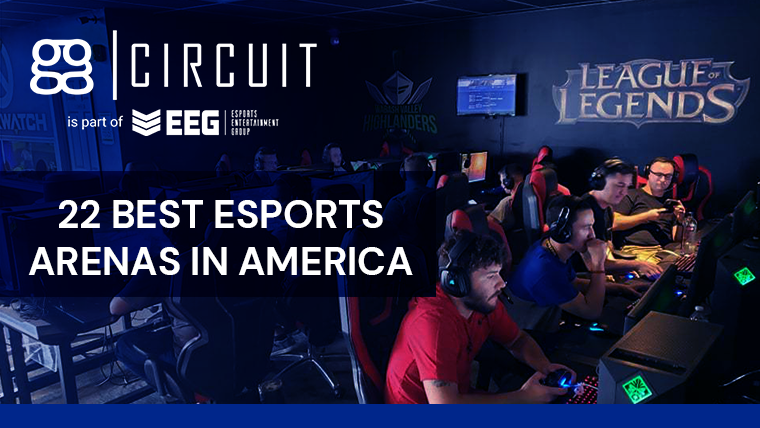 Esports has also been around for a while, and they were often regarded as plain-old gaming competitions and nothing more. But, today, esports is dominating the gaming world and is bigger and better than ever.
With the popularity of MOBAs like DOTA 2 and LOL, or FPS games like Counter-Strike, Valorant, and Overwatch, esports have taken center stage and are just getting started.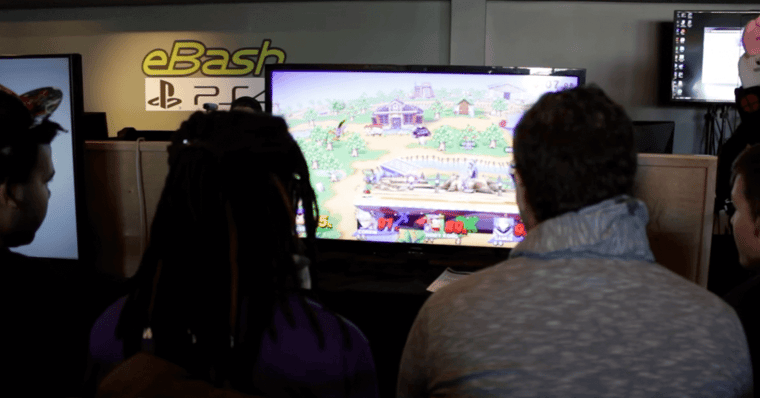 Game titles such as the highly popular Super Smash Bros are some of the favorite games of esports players
Esports arenas that utilize ggLeap esports venue management software have sprouted all over the country and serve as the venues for these highly competitive games. Here are some of the best in America.
---
The Best Esports Arenas in America
---
The Best Esports Arenas in America
The HyperX Arena in Las Vegas boasts a 30,000 square foot multi-level esports arena and facilities that not many venues on our list can match.
Being in Las Vegas, this stadium is as luxurious as they come. Armed with Viewsonic monitors and non-stop events, this esports venue has a cocktail bar, 50 foot LED video wall, VIP rooms, broadcast center, and even a production studio.
Helix Esports has a few esports arenas in the country, their main one in North Bergen, NJ. Their esports venues are designed by no other than industry veterans to provide the ultimate esports gaming experience.
They boast not just world-class gaming but also virtual reality experiences.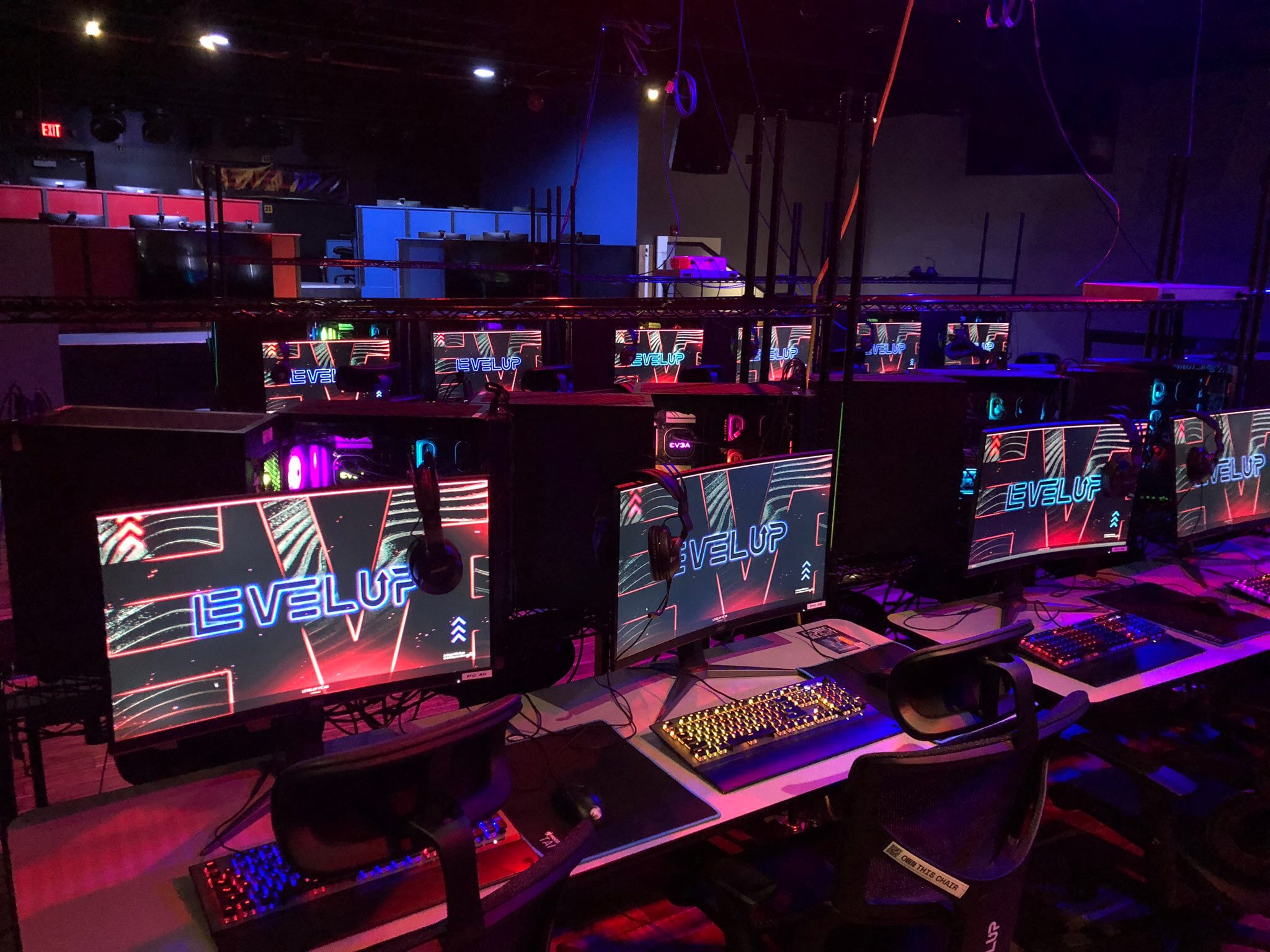 Photo courtesy of LEVELUP Esports Arena
LEVELUP Esports Arena is one of the most dedicated gaming venues in the midwest. They don't just offer in-person events but are also capable of hosting virtual events for the needs of gamers and non-gamers alike.
They always make sure to meet the needs of the growing gaming community.
Grand Canyon University has got its esports club that has become a premier destination for students engaged in esports competitions.
Integrated into their student-led organization and intramurals, they aim to foster not just a competitive spirit but also lighthearted social entertainment.
Ultimate Esport in Buena Park, CA, provides a spot for gamers to mingle with a VIP room and an esports arena ready to take on any competition.
They also offer private seats and competitions for all the popular games today.

Photo courtesy of University of Kentucky
The University of Kentucky or Kentucky Esports is the second school program on our list to integrate esports into their community.
Their goal is to promote academics and professional development, recognizing the global reach of esports and the value it brings to their students.
The Esports Cave in Texas is one of the most humble yet well-equipped esports arenas in the country.
It is indeed a gamer's lair with a design meant for gamers to share the gaming experience and aesthetic to help you get in the zone.
The Esports Stadium Arlington is one of the many reasons why esports has taken center stage today. Their arena is one of the most active and advanced esports venues in the country.
Housed in a 100,000 square feet lot, this stadium is fully-armed with production facilities and advanced solutions meant for the most prominent esports event.
The Ohio State University's esports arena is operated by the Office of Student Life and is open to all students who want to partake in the events.
They host tournaments for League of Legends, Rocket Leagues, and Overwatch.
Enjoy a world-class gaming experience with over 100 PCs, 50+ games, seven days a week, and three locations, including this second one in Foxborough, MA.
Helix Esports is genuinely one of the most innovative gaming centers in the business.
Balance Patch prides itself on being the first social video game experience provider in Boston. They boast high-end PCs and peripherals for all competitors' comfort and gaming experience.
They also offer luxurious tournament booths and private rooms, along with a delectable menu of food and drinks so you can concentrate on the game at hand at all times.
The vision is simple for Rutgers University's esports club: it is to develop their student gamer's social, academic, and psychological skills through competitive games, esports programming, and community.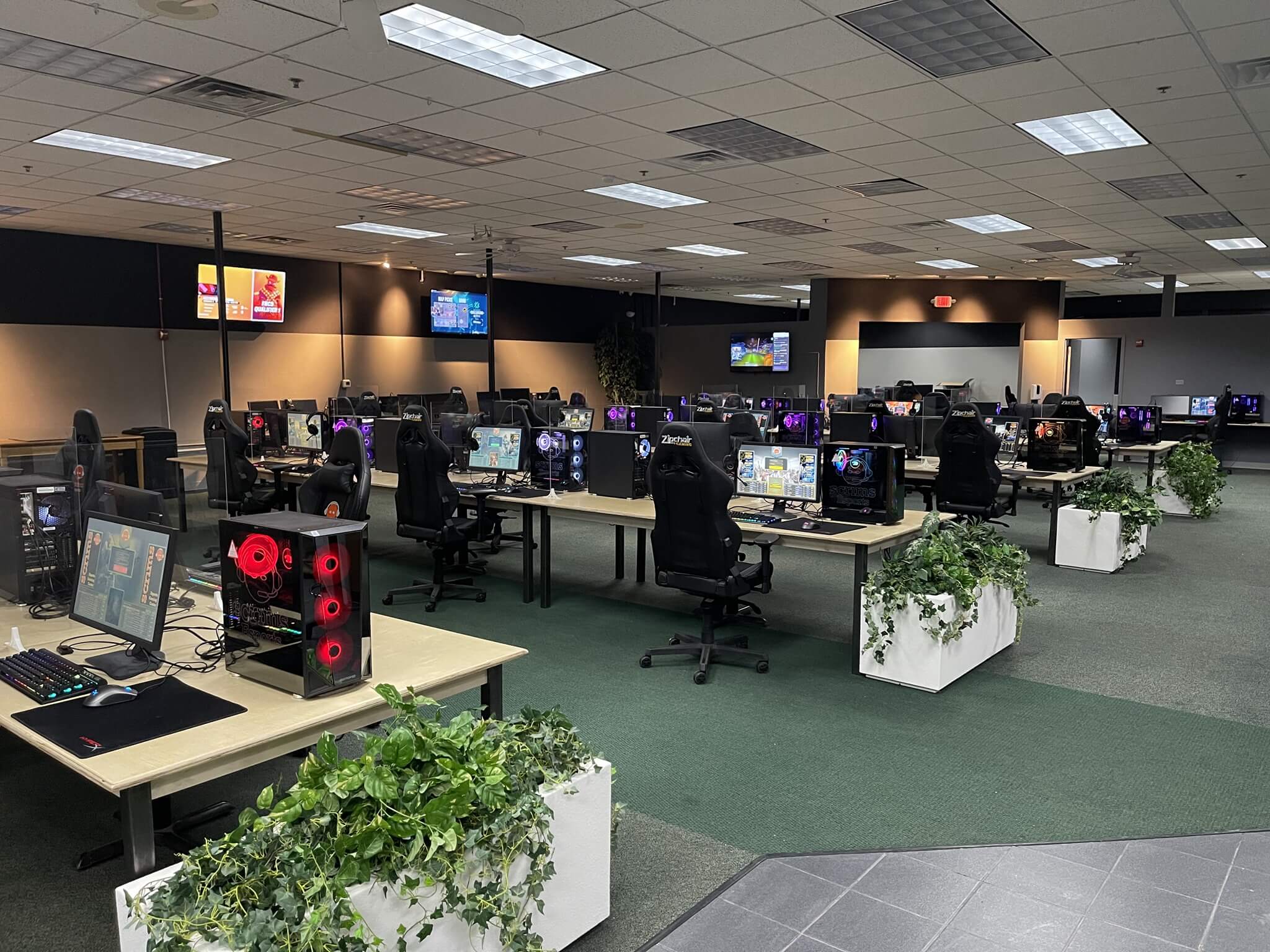 Photo courtesy of Scrims Center
Scrims Center in Lisle, IL, is about as well-rounded an esports center as you can get. They offer many games on their high-end PCs, flexible membership programs, and food and drinks readily available for your consumption.
Esports events at Boise State University varsity activities are officially sanctioned. They have intercollegiate competitions and are one of the most active esports student communities in the country.
Nemesis 5 Esports is where you go if you want to immerse yourself with all the most popular titles in the industry today.
It's a gamer's paradise with lightning-fast speeds, party rooms, and non-stop tournaments.
University of California, Berkeley has changed the way student-athletes are perceived and has fully integrated esports in their program.
They have a holistic model built upon community, lifelong learning, competition, wellness, and social good.
Connection City Eplex is not just an esports arena but also a virtual reality hub for all to enjoy. You can go in individual pods or experience games in fours.
Slowly on the rise, this hub is meant for amateur esports gamers in the southeast, with an atmosphere that friends can enjoy.
eBash is one of the vets in the gaming center industry and a hotspot in the midwest. It's the place to be for anything related to competitive esports tournaments, and it is run by gaming veterans and enthusiasts in the industry.
OP Internet Cafe takes pride in being not just your standard gaming center, but it is also a PC-taurant. That means they won't just satisfy your appetite for games and competitions but also serve delicious meals and beverages to keep players full and comfortable.
The University of Akron is home to the four-time national Rocket League champions, which puts their community ahead of many programs in the country.
They offer esports scholarships and a Certificate in Esports Business program to those interested.
All Systems Go in Worcester, MA, takes pride in being the number one esports bar in the industry. It's a lounge and event space that's fancy and cool to hang out in and compete.
As part of the University of Central Oklahoma esports umbrella, the UCO Co-Op Esports and Gaming Arena have one of the most advanced locations in all university esports programs.
They boast a 5,700 square foot facility that houses their gaming community with custom-built PCs to offer a premium gaming experience to all. In addition, they have competitions for all popular gaming titles.
Sign up for ggCircuit Updates!
What Are Esports Arenas?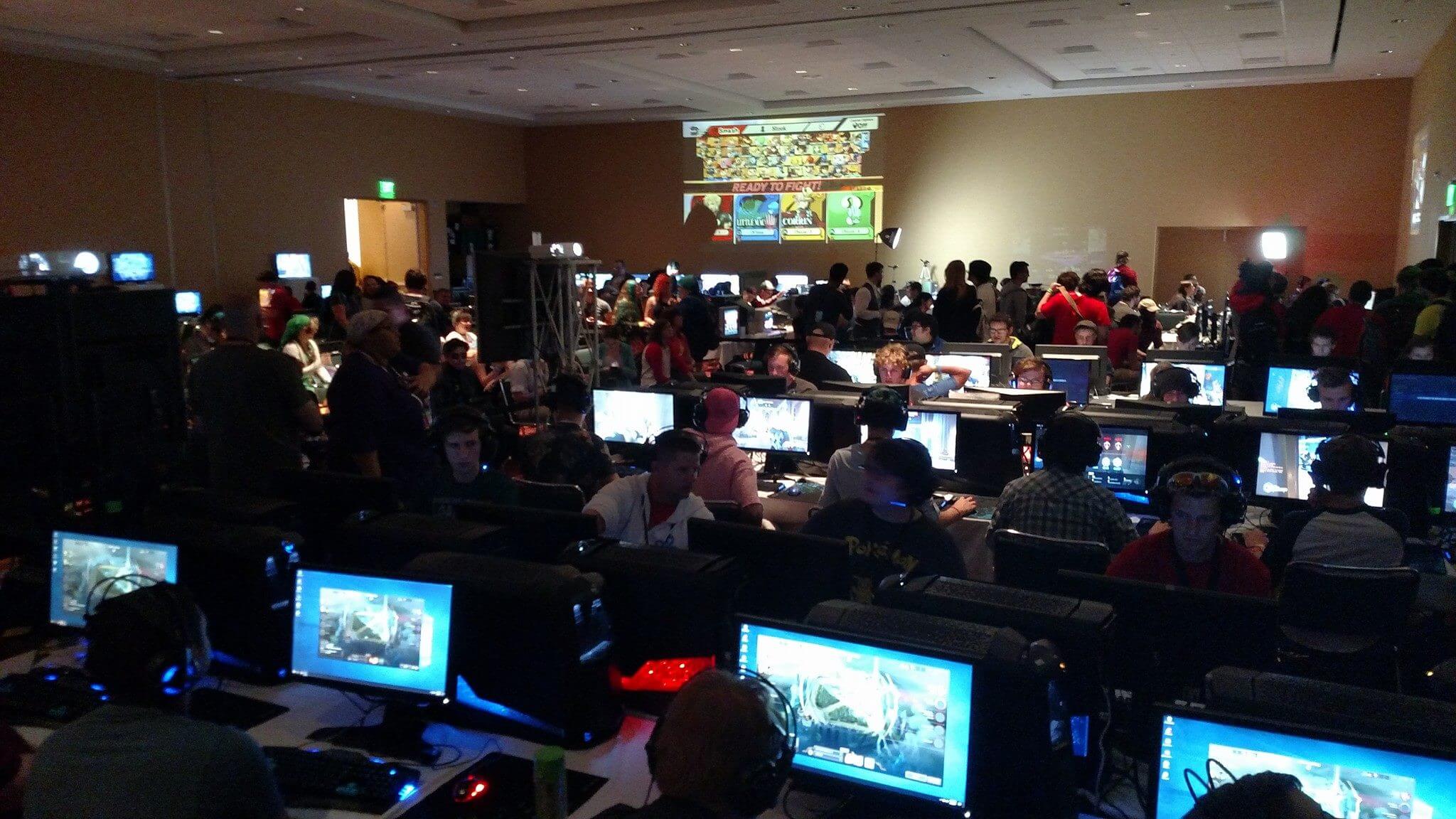 Competitive gaming events are usually held in an esports arena
Esports arenas or esports venues are indoor event centers dedicated to esports. The design of the stadiums is specifically made to cater to the needs of the gamers, competitors, audiences, and casters. They operate esports tournaments which are usually full of vibrancy and energy brought in part by the games played.
What Makes Excellent Esports Arenas?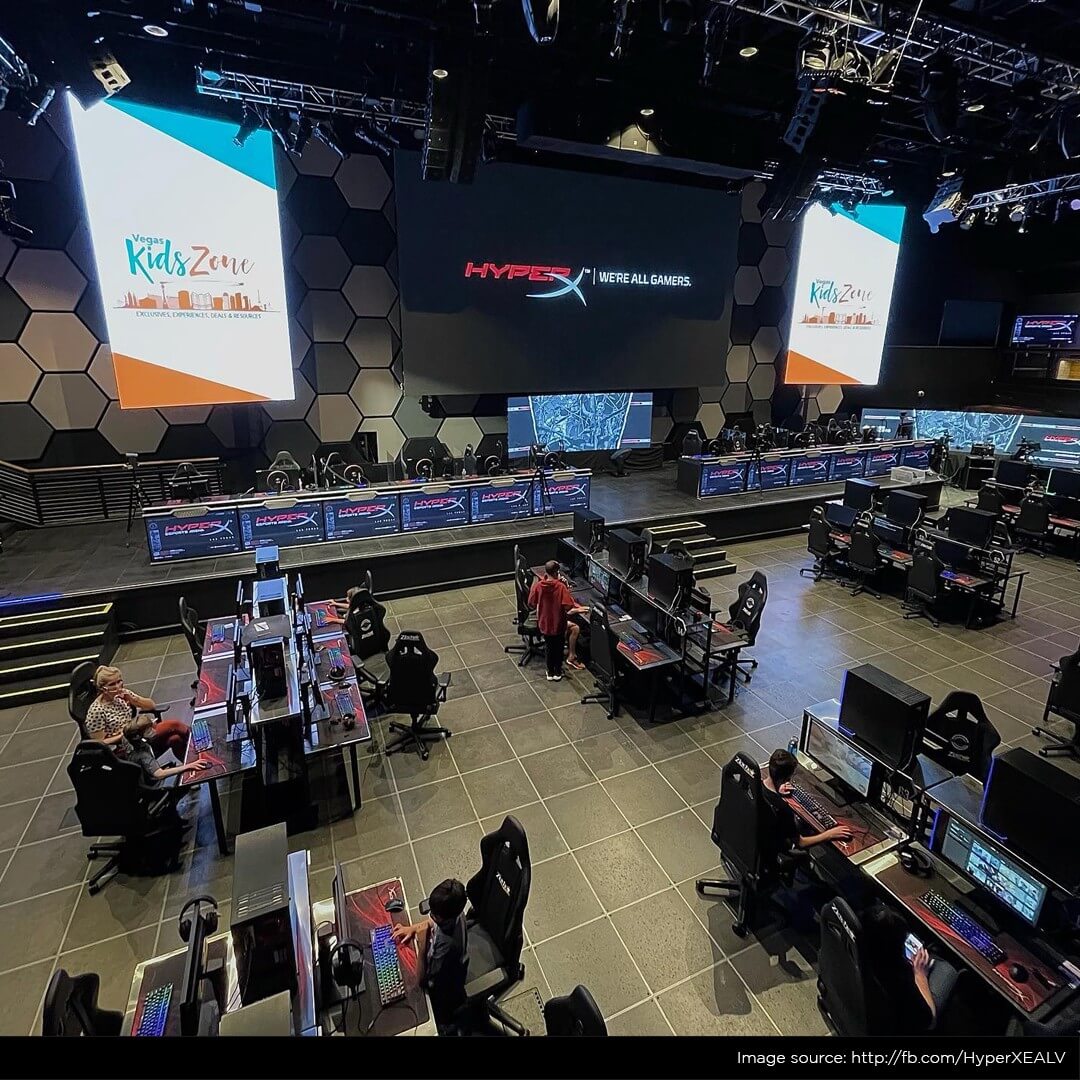 The rise of competitive gaming led to the widespread appearance of esports arenas around the world - photo courtesy of HyperX Esports Arena Las Vegas
An excellent esports arena ensures that both the players and the audience will experience the entirety of the excitement and gameplay of the competitions.
Comfortable seating and viewing are expected as well as top-of-the-line technology to cater to the needs of the gamers. An ultra-fast internet connection and a space where competitors can discuss strategies are essential, too.
Aesthetics should also be top-notch, and the game arena should foster an atmosphere full of hype and energy.
Click here to test the ggLeap client!

Wrapping Up
The next time you ask yourself if there are any esports centers nearby, you know where to go. Esports arenas are just as important as the games, audience, and competitors. They embody the energy and gameplay of the esports titles, so they are most definitely designed and built with passion.
If you're looking to experience esports like no other, then it's time you visit the best esports venues in America.
ggCircuit is a part of Esports Entertainment Group (GMBL).