ggCircuit's New Gaming Center Subscribers and Industry Updates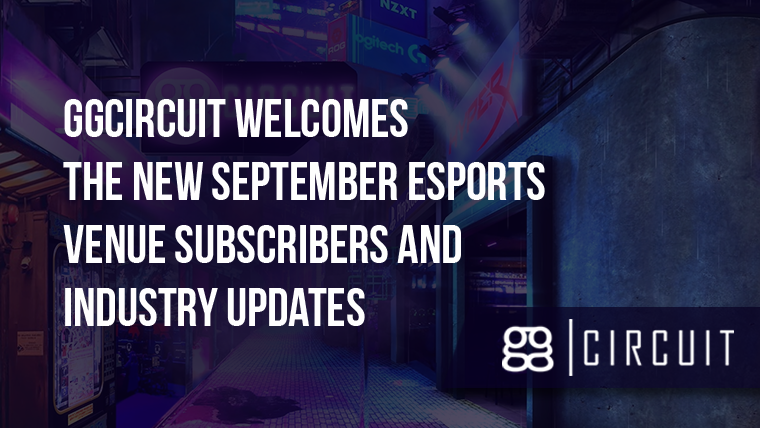 ggCircuit is delighted to have new esports venue subscribers join its professional network. With the explosive growth of the gaming industry across 2020 and 2021, the call for more esports venues is thriving more than ever today.
Here's a summary of some of ggCircuit's new September esports gaming center subscribers, as well as industry updates.
New Subscribers in September
We're thrilled to announce the gaming centers that joined the ggCircuit network as paid subscribers in September:
Cloud9
Rush Gaming Cafe
Sektor Cyber Club NHK-ML
Sign up for ggCircuit Updates!
ggCircuit's Esports Industry Updates
Below are the special updates in the home growth of ggCircuit:
New Active Centers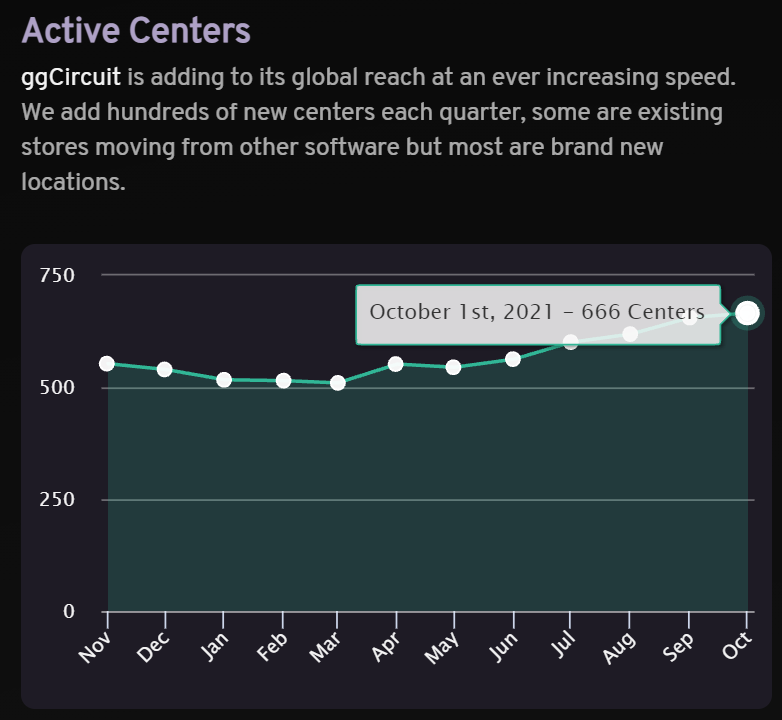 Active centers are up by 1.52%
As of September, ggCircuit had 666 active esports centers. It continues to broaden its network within the esports gaming community to this day.
Additional Players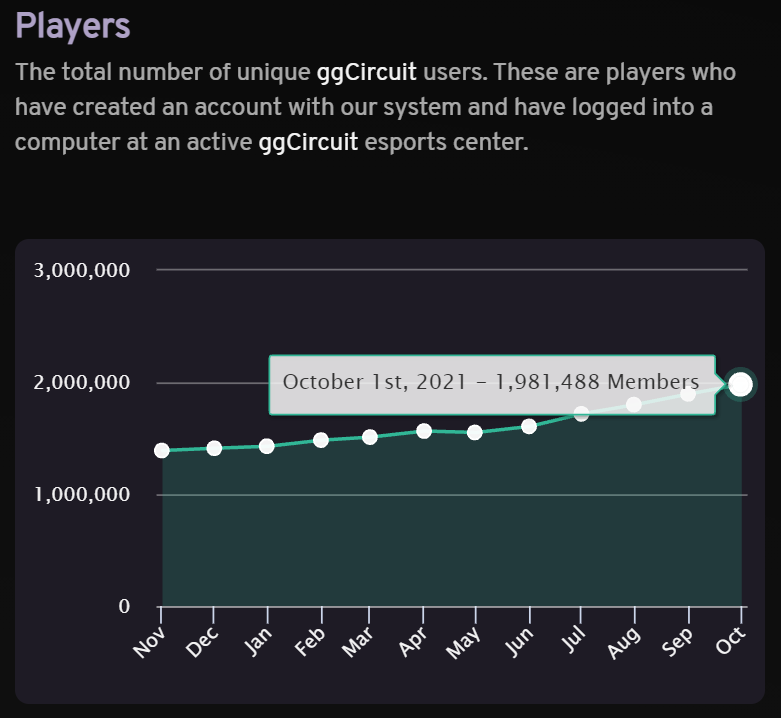 That's a massive 5.05% growth of player count in just one month!
A total of 1,981,488 unique ggCircuit esports players have created an account with ggCircuit's system through an open computer at an active esports location. This is an increase of almost 100,000 from the previous month.
Increase in PC Connections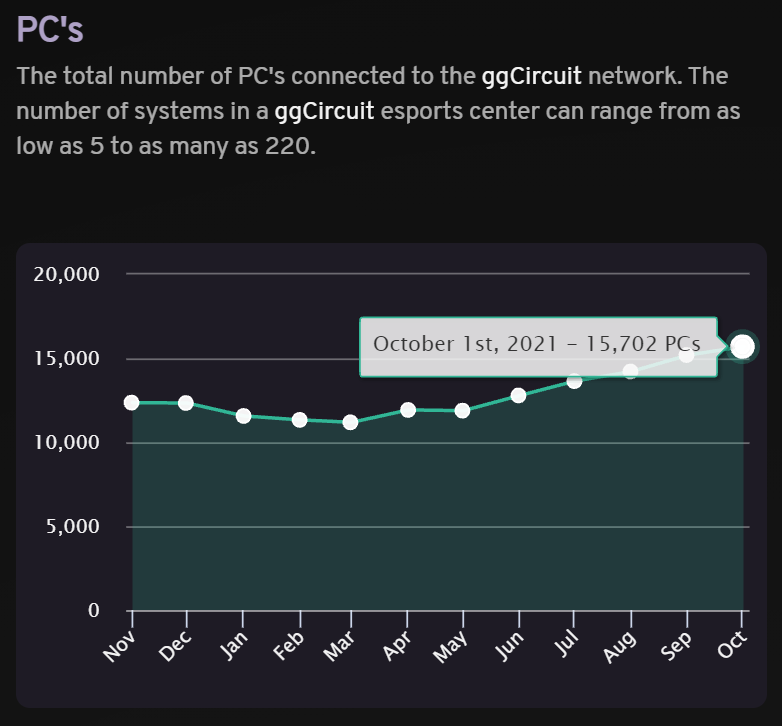 Connected PCs increased by 3.30%
As of October, ggCircuit has a total of 15,702 PCs connected to its network. Note that each center can have anywhere from 5 to 220 PCs.
Rising Number of Consoles
2.39% increase means that consoles remain a popular staple in esports centers
With 2,656 game consoles in the ggCircuit network, they remain a dedicated component in esports venues.
Click here to test the ggLeap client!

Top Games Played in North America
Here are the top five most popular competitive virtual games played in North America right now: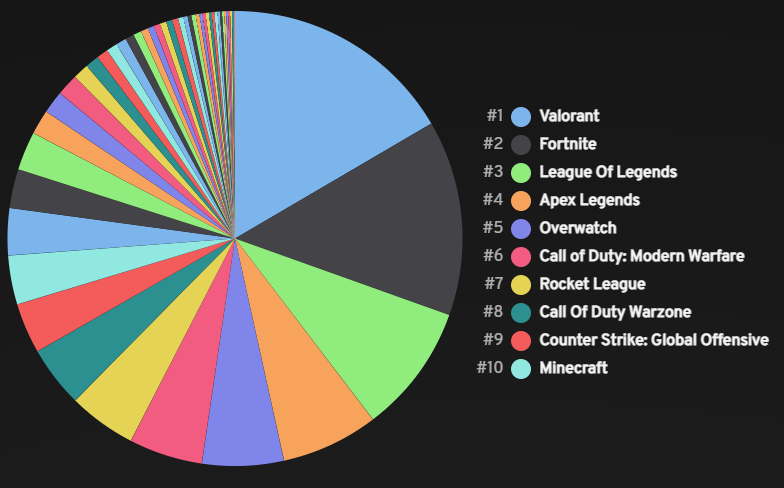 Top games played: North America
Valorant
Fortnite
League Of Legends
Apex Legends
Overwatch
Top Games Played Across the Globe
Here are the top five most popular online games across the globe: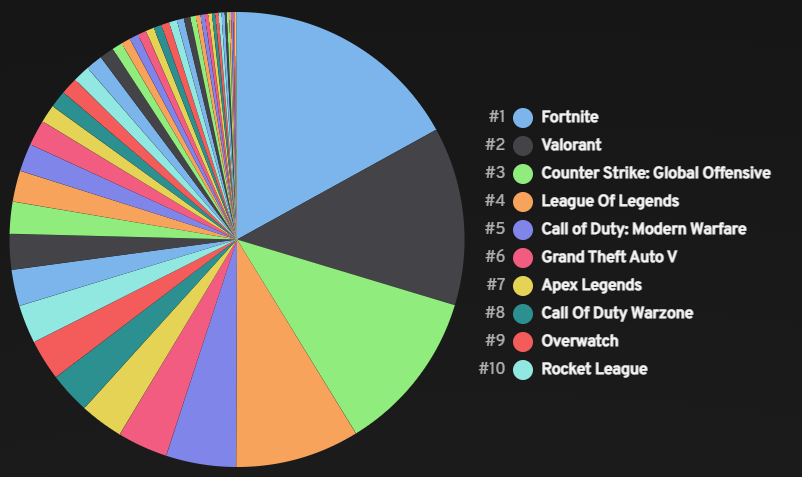 Top games played: Global
Fortnite
Valorant
Counter Strike: Global Offensive
League Of Legends
Call of Duty: Modern Warfare
The Pandemic's Impact on the Esports Industry
Coronavirus has had a considerable impact on gaming events and the esports community. Live virtual events and tournaments in various locations were canceled and delayed all over the world, and a few of them were held without spectators.
However, esports grew in 2021 as opposed to 2020, and this growth is only expected to increase in the next few years.
More Esports Venues in the Coming Years
Esports venues are still popular in the world's major cities and even in smaller locales around the world.
There is still a remarkable concentration of the esports gaming community in North America and Europe. This is due to the high number of competitive gaming aficionados seeking their place in the world of competitive esports.
Competitive gaming has indeed come a long way as first-time gamers continue to join the world of esports month on month. As some gaming centers seek to expand, others are built.
New Updates in Store for Esports Centers
ggCircuit looks forward to surprising the esports center industry with new ggLeap updates and improvements. Keep your eye peeled for information regarding future releases in our Discord channel.