HyperX Esports Arena Las Vegas: The Ultimate Guide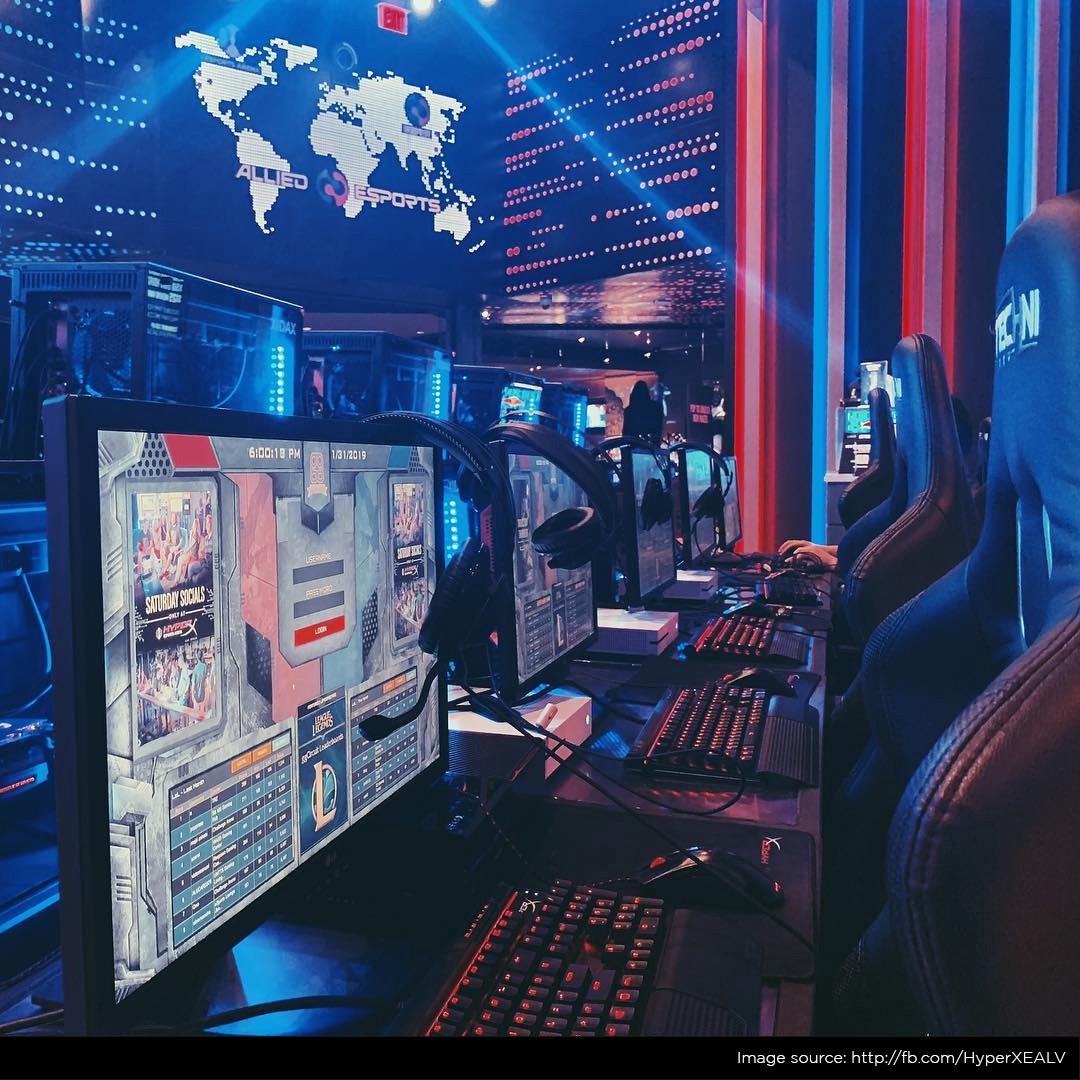 Las Vegas has always been a city that is on the cutting edge of entertainment. Music, nightclubs, and gaming have all been popular pastimes for Las Vegans in the past. Now, esports is finally catching on in Sin City! HyperX Esports Arena Las Vegas is now open as one of the newest venues in town.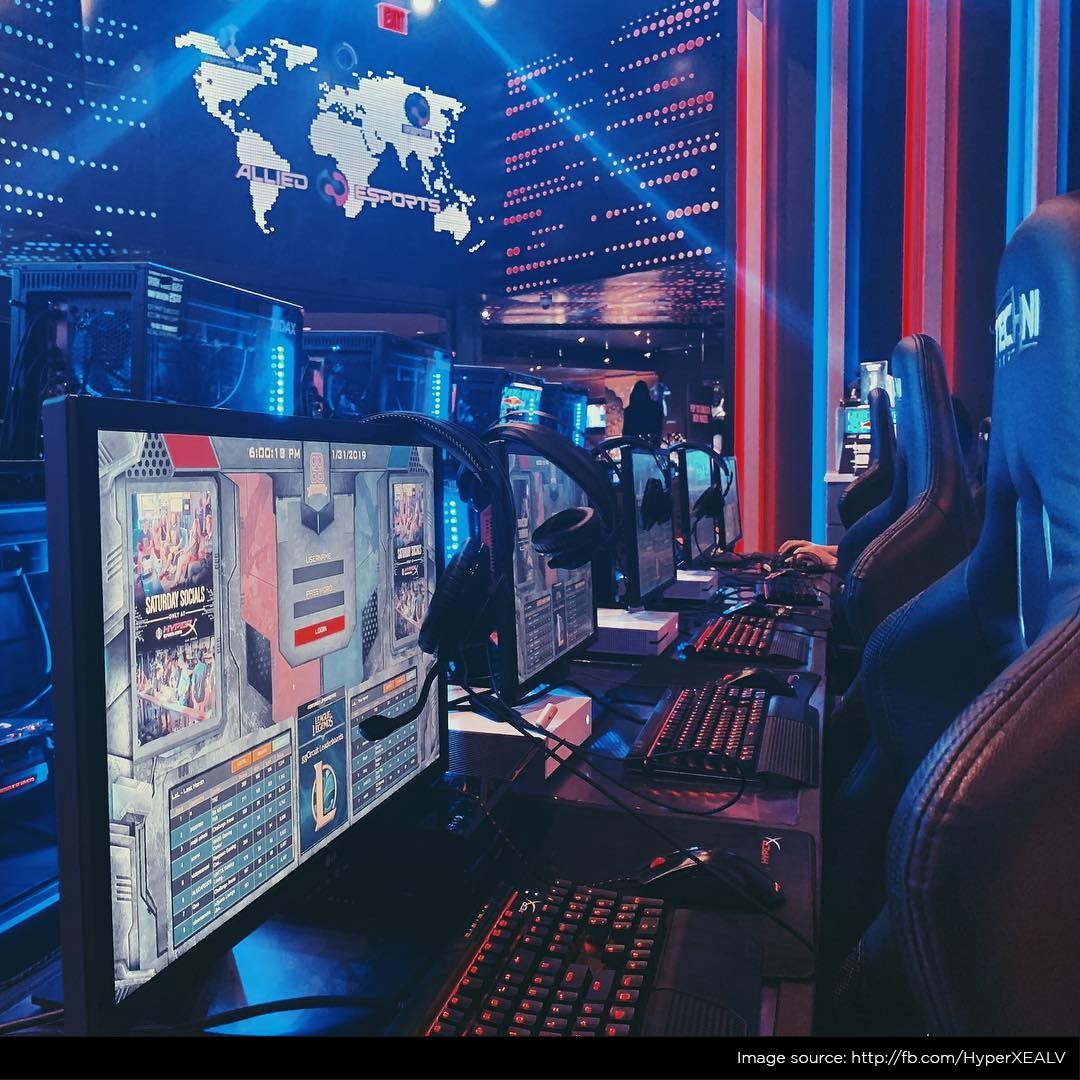 HyperX Esporta Arena Las Vegas stage PC with ggLeap software installed
HyperX Esports Arena Las Vegas is located at Luxor Hotel and Casino and its 8,000 square feet of pure esports action! This venue will host live events for everything from League of Legends to Overwatch so you can watch your favorite players compete or even play yourself on PC or an Xbox One console set up just off to the side.
HyperX Esports Arena Las Vegas is the perfect venue for all esports enthusiasts to experience a live event. If you're not able to make it in person, HyperX Esports Arena Las Vegas will have their broadcasts streamed on Twitch so you can still watch from your own home!
The arena features a gaming space that accommodates up to 200 competitors, a 50-foot LED video wall, and telescoping camera towers. Millions of dollars were spent making this not only an awesome esports venue but an esports production studio as well.
"HyperX Esports Arena Las Vegas is not just a convention or an esports competition, it's a destination," said Trey Williams, Chief Marketing Officer and Senior Vice President of Arenas at Allied Esports. "We're providing esports enthusiasts with the opportunity to explore unique entertainment offerings they can't find anywhere else."
Sign up for ggCircuit Updates!
Who Built the HyperX Esports Arena Las Vegas?
HyperX Esports Arena Las Vegas was developed by Populous, a global architectural firm with expertise in sports and entertainment venues, along with Allied Esports. It offers a state-of-the-art esports production studio for hosting competitions or streaming live events at the venue.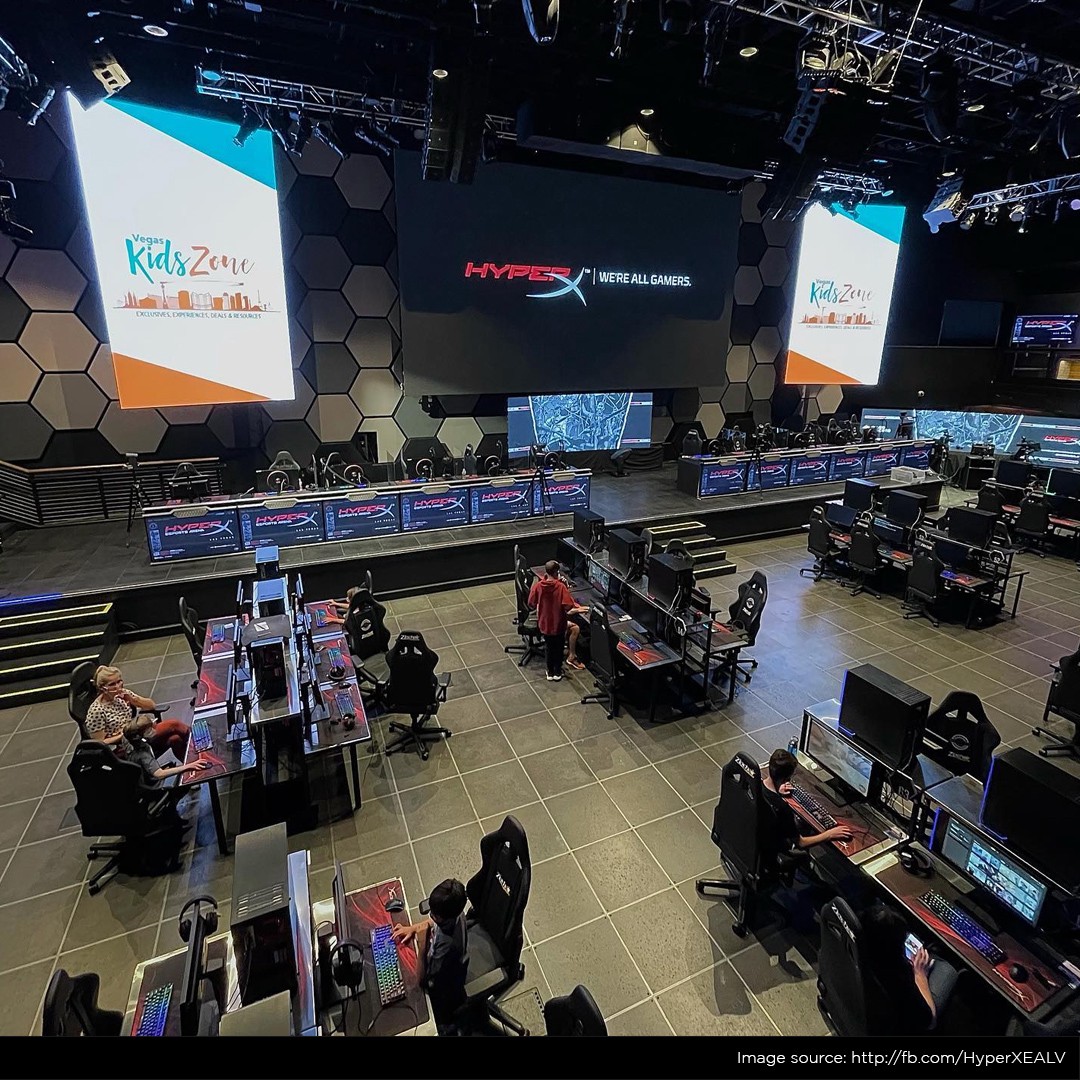 Casual gaming PCs plus the competitive stage at HyperX Esports Arena in Las Vegas, NV
What is it like playing at HyperX Esports Arena?
The HyperX Esports Arena is an all-inclusive space for gaming. There is a fully stocked bar, food vendors, and more! There are also great food options in the restaurant right next door to the game room and other amenities like couches you can use while you play with your friends or family! It's free to walk around and experience everything offered with no time restrictions on when you need to leave the building so that everyone gets the most out of their visit.
If you are looking for a place to train for an esports competition or improve your gaming skills, HyperX Arena is the perfect place to do so. The vibrant ambiance and being around fellow gamers can motivate you to get better at the game you are playing.

It is also okay to make a little noise while in HyperX Arena, as they have loud sound equipment that will surely get you pumped and ready for any match. Bringing your friends out for a night is the perfect way to experience social gaming at its finest.
What Technology Is Used at the HyperX Esports Arena Las Vegas?
Esports Arena Las Vegas has 125 PCs available and 25 consoles. They use state-of-the-art management and efficiency software from ggCircuit. They use ggLeap to manage their esports venue business and ggRock diskless boot to keep their location running efficiently. ggCircuit has worked with HyperX Esports arena since 2018 through both software, services & support.
Is HyperX Esports Arena Closed?
Many people have been wondering if they are still operating the esports arena or not because of the pandemic. This is not the case. As the pandemic is waning, please know that the gaming floor including 125 PCs available and 25 consoles is fully operational. Gaming hours for the HyperX Esports Arena are Wednesday through Friday from 4:00 PM to 9:00 PM and Saturday through Sunday from 12:00 PM to 10:00 PM.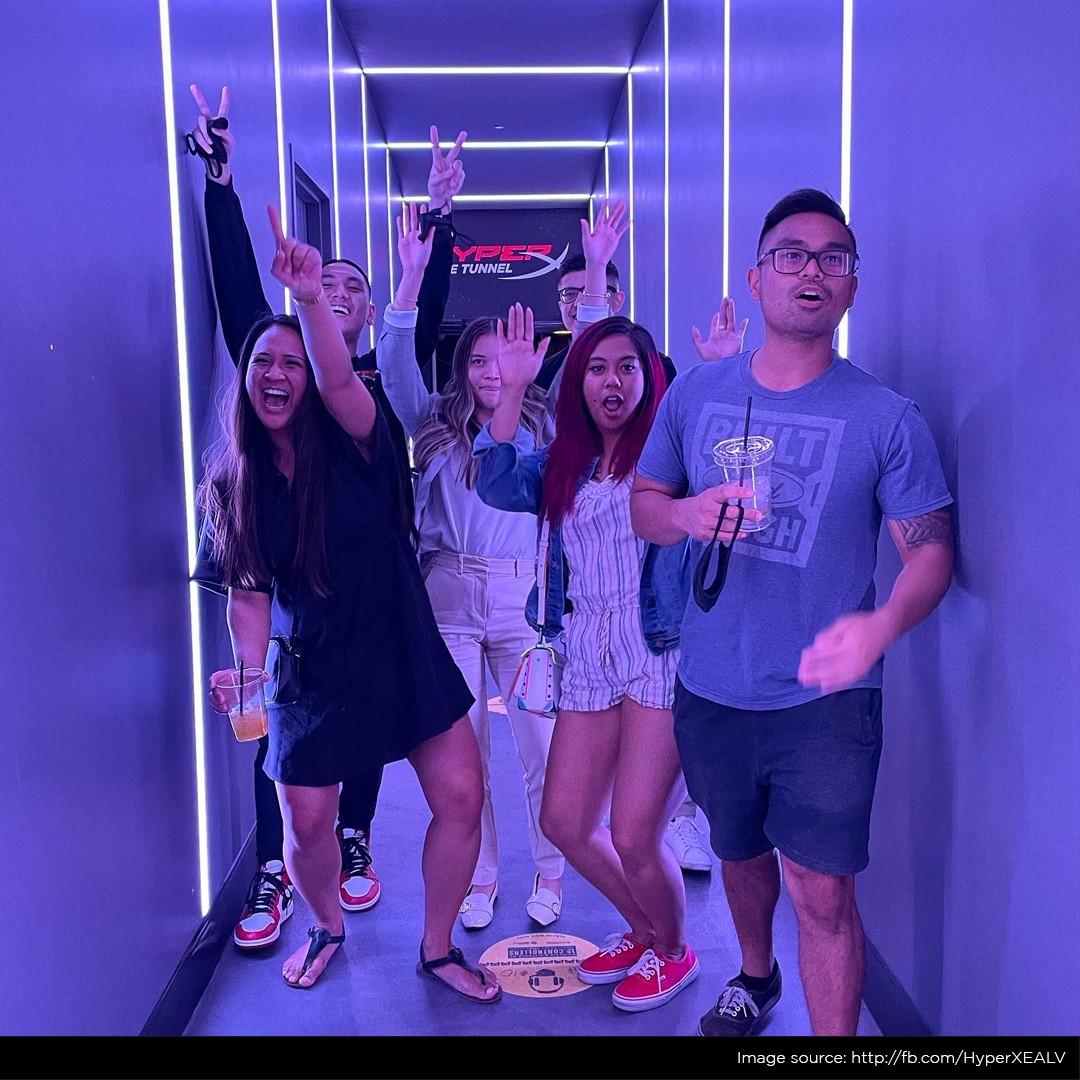 The famous HyperX tunnel
Esports Teams in Las Vegas
No, there are no esports teams currently residing there. However, the HyperX Esports Arena Las Vegas is always having events. Because it is an esports venue, top teams and event organizations in the esports world come to HyperXEALV to compete with the best in the professional esports world. There are consistent weekly events for skill levels of all ages. This is an amazing opportunity to see these high-level players compete, but it's also your chance to take home some awesome swag by participating in giveaways during each match broadcasted live at the venue.
Click here to test the ggLeap client!

Does Las Vegas Have Any Other Esports Arenas Nearby?
No problem if you do not want to head into town, as there are other esports venues in Las Vegas. As time goes by and esports becomes more of an attraction, there will definitely be more esports venues popping up in Las Vegas, NV.
Designed with the needs of players, fans, and broadcasters in mind to create a unique experience. This esports arena has been one of those firsts for Sin City. Want to know about any other esports facilities in your area or are curious about what it takes to host an event at one, check out our location map.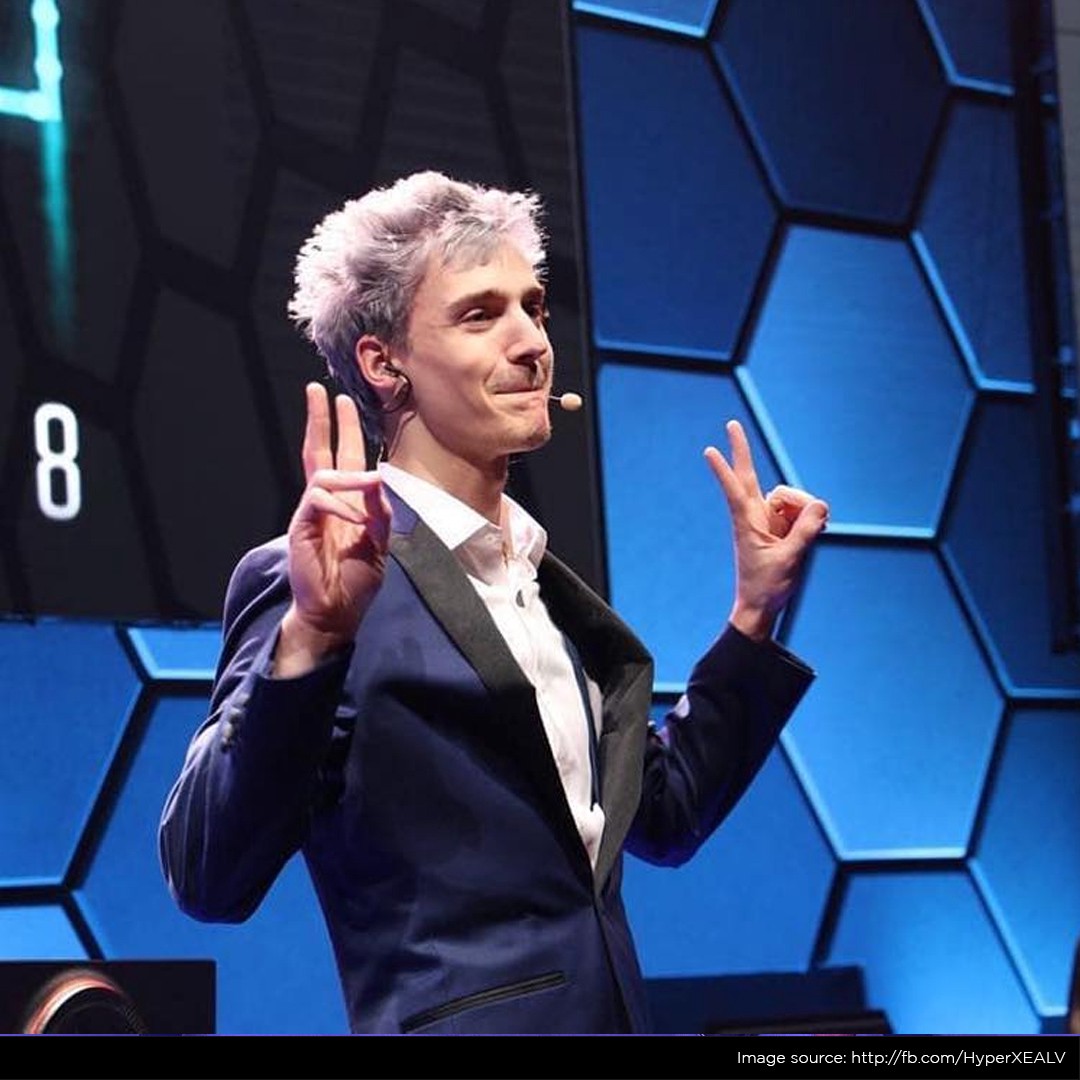 Ninja visits HyperX Esports Arena in 2018
NOTE: This venue is now called the HyperX Arena and is no longer affiliated with the Esports Arena brand.