Boiler Game Mine: Purdue University's New Esports Facility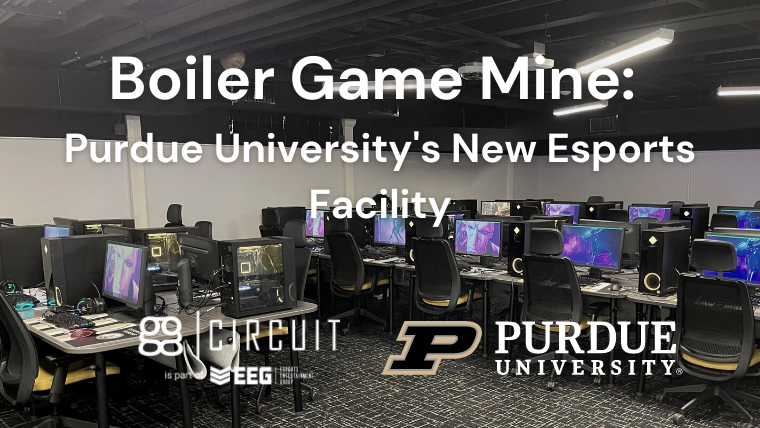 The growth of esports becomes even more palpable with the opening of every gaming hub. Last November 2022, Purdue University — through the Purdue Memorial Union — jumped onto the esports bandwagon with the opening of its new esports lab — the Boiler Gaming Mine.
The Boiler Game Mine is Purdue University's newest esports facility. The Boiler Game Mine offers students, faculty, and staff a premier gaming experience in the campus's basement across from the Rack and Roll Bowling Center.
Purdue University's West Lafayette campus just got more exciting. Learn more about the university's newest esports facility and what it has to offer.
---
---
What Is the Boiler Game Mine?
The Boiler Game Mine is Purdue University's new esports facility, located in the Purdue Memorial Union. This new space offers Purdue University staff, faculty, students, esports club, and visitors a unique gaming experience courtesy of the center's top-of-the-line hardware.
Esports gamers who visit the Boiler Game Mine can enjoy some of the hottest esports titles on different consoles. Among the video games available are Call of Duty, Rocket League, and League of Legends — to name a few.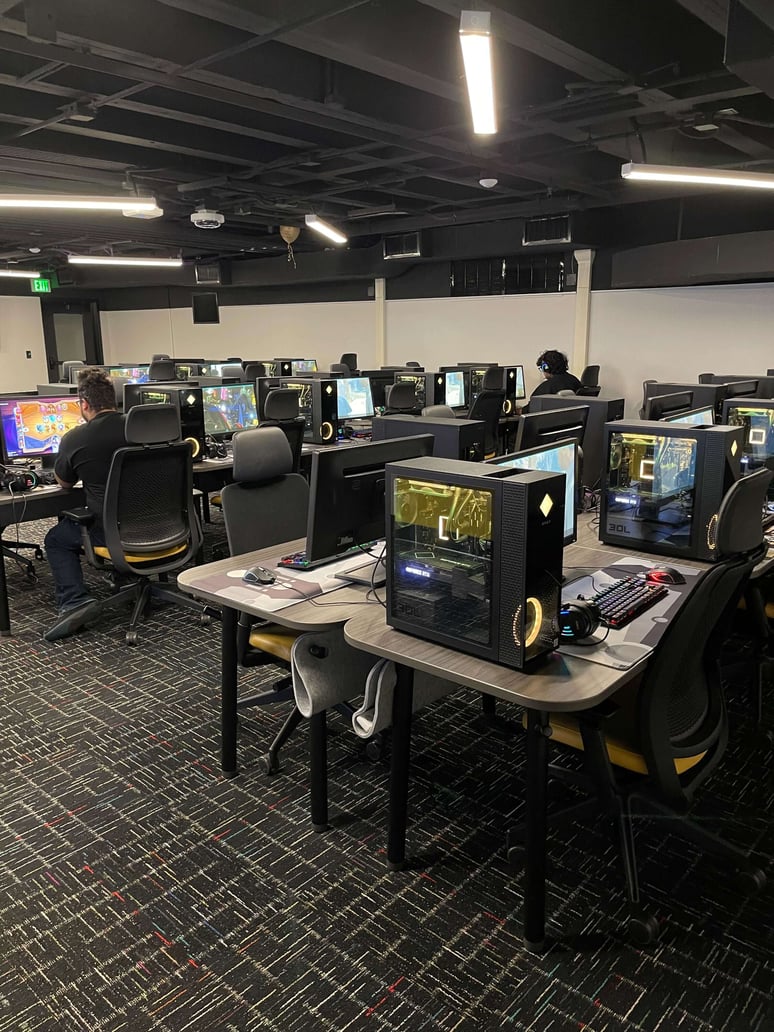 The Boiler Game Mine is open seven days a week. From Monday to Wednesday, the Boiler Game Mine's operating hours are from 10:00 AM to 9:00 PM. The center stays open longer, from Thursdays to Saturdays, closing at around 11:00 PM.
Every Sunday, the Boiler Game Mine opens at noon and closes at 9:00 PM.
By default, the Boiler Game Mine charges $4 per hour of gaming. However, gamers get a special rate on Good Game Mondays, where gamers only need to pay $3 per hour.
Sign up for ggCircuit Updates!
Is the Boiler Game Mine Open to the Public?
The Boiler Game Mine is open to Purdue University's students, faculty, and staff. Gamers not with Purdue University may also use the esports center or make reservations on the Purdue Memorial Union site.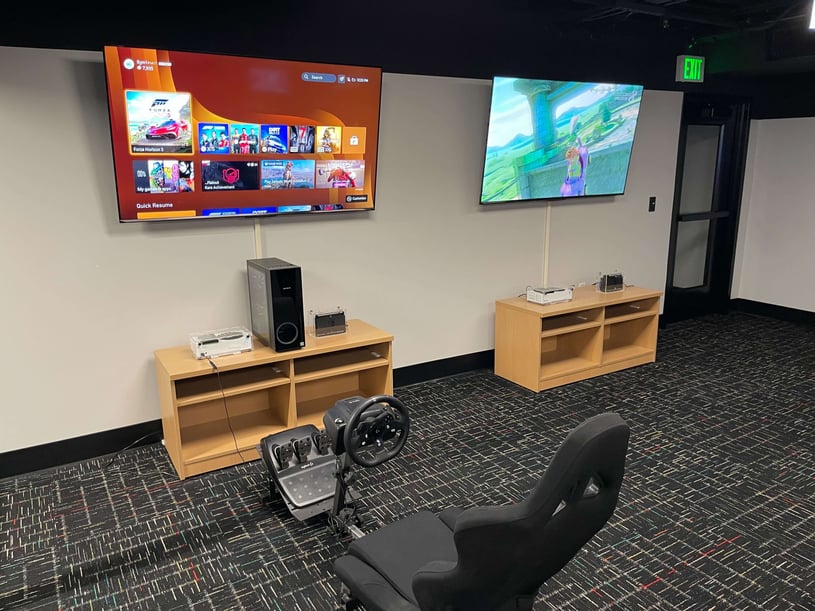 The Boiler Game Mine is open for walk-ins every single day so that anyone can try out the new gaming facilities. However, visitors must pay $6 per hour — $2 more than the average student, faculty, and community member fee.
What Is the Available Gaming Hardware in the Boiler Game Mine?
Any gamer will be able to tell that the university went all in on creating its game lab. In particular, the university proves its esports advocacy by adding various console units.
The Boiler Game Mine has several Nintendo Switch Consoles. Besides that, the new esports facility also boasts numerous Xbox Series S consoles, guaranteed to thrill esports players who prefer joysticks over keyboards.
Of course, an esports facility worth its salt would only be complete with gaming PCs. Recognizing this, Purdue University outfitted the Boiler Game Mine with 26 gaming PCs with the latest GPUs and CPUs.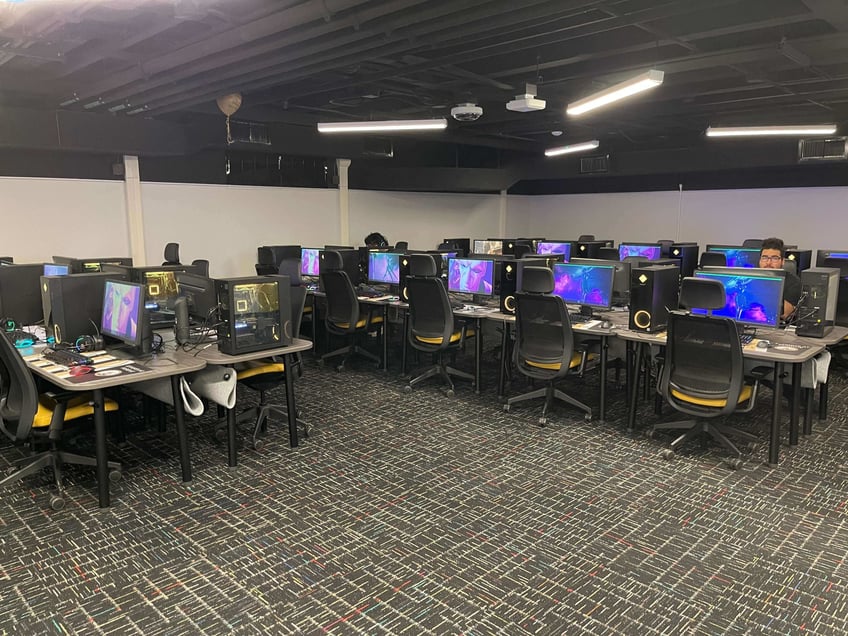 Each gaming PC has the NVIDIA GeForce RTX 3060 Ti graphics processing unit. Also, Core i7 10700-K powers every gaming unit in the Boiler Game Mine. With these processors inside every gaming rig, esports players can enjoy a seamless gaming experience without downtime or lags.
As a new venue, the Boiler Game Mine also needed the right integrations for venue management. For this reason, Purdue University uses ggLeap, ggCircuit's venue management software.
With ggLeap, administrators are more able to oversee day-to-day operations. In addition, the software helps administrators and staff keep track of playing times and payments. The software also lets users pay digitally, creating a hassle-free customer experience.
Click here to test the ggLeap client!

Summary
Purdue University has undoubtedly proved its commitment to its esports program by launching the Boiler Game Mine. By creating an esports hub, the university has also produced a dopamine-surging environment for gaming with the ultimate goal of broadening its social community.
The Boiler Game Mine is open Mondays to Sundays — ready to accommodate their community members from Purdue University and beyond.
ggCircuit is a part of Esports Entertainment Group (GMBL).