ggLeap Milestone: 100 University Clients on the Platform!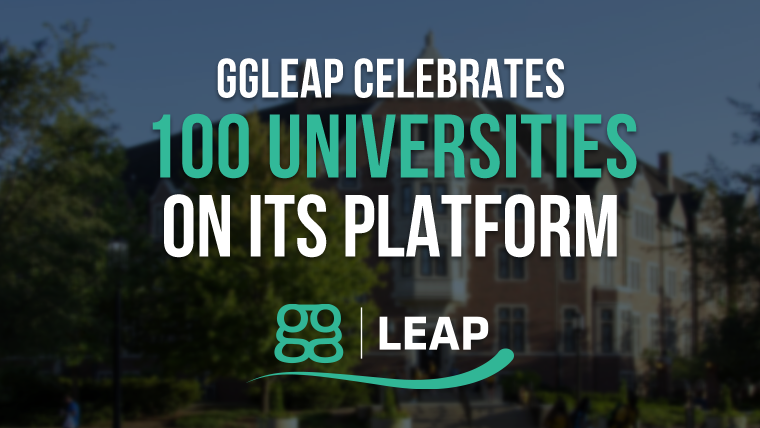 In the summer of 2016, ggCircuit received a phone call. The introductory line utilized was, "I hear you're building management software." This call was from Jesse Wang, then the leader of the UC Irvine Esports club. While ggLeap was in its extreme alpha phases but was rapidly being adopted through a grassroots movement, this was met with "Yes, how can we help?". At that time UC Irvine was working on becoming the first public university to have a dedicated esports arena. They had tried out the competition and didn't feel those programs met the heightened security of the UC Irvine campus network.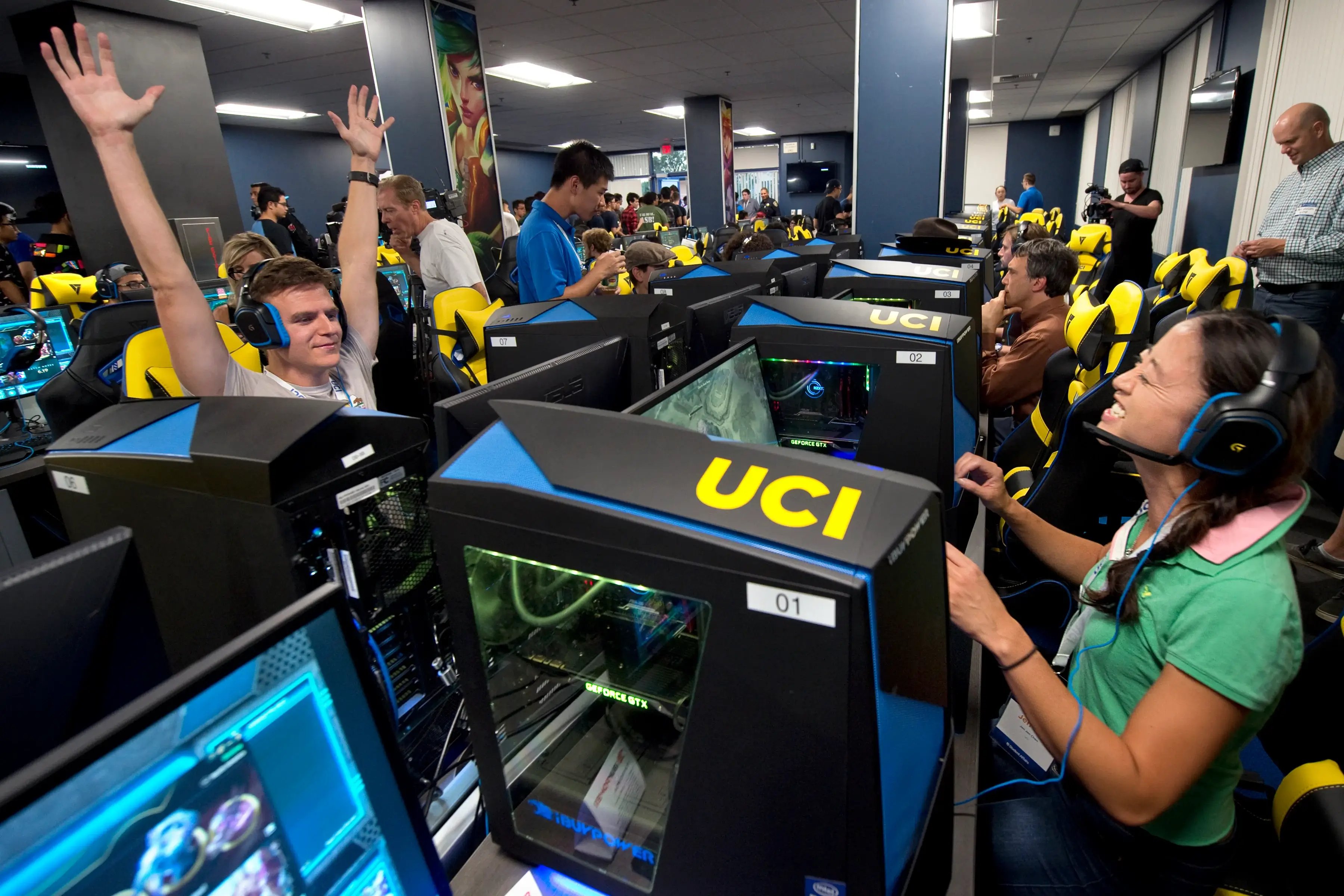 Players at UCI esports arena play League of Legends - Photo courtesy of University Business Magazine
ggCircuit took the challenge on and was able to have a super beta version that met UCI's needs and then some. ggCircuit was even able to go out on campus and help them as they finalized their location a few days before their ribbon cutting. Assisting them with network, hardware, and operations questions.
Thus began our foray into aiding university esports programs with management software and location efficiency.
ggCircuit has been supporting esports centers for the past 13 years. Our product started from a tool to monitor cross-center events to being a full-fledged business management software with a built-in esports event creator and leaderboards system!
University esports programs are fairly new and first started in 2014 with Robert Morris University being the very first educational institution to have an esports venue that utilized ggLeap. As esports is starting to become more and more mainstream, universities saw the potential of video games being an avenue for people to participate and compete in the professional esports industry.
This article is our way of celebrating the milestone of supporting 100 universities in ggLeap's history, and we hope to be able to keep supporting more esports centers and universities in the future.
University-Approved Esports Center Management Software
Competitive gaming has reached the doors of many universities across the United States and the rest of the world. There's no denying that collegiate esports teams will become inevitable and students will need to hone their gaming skills to represent their team.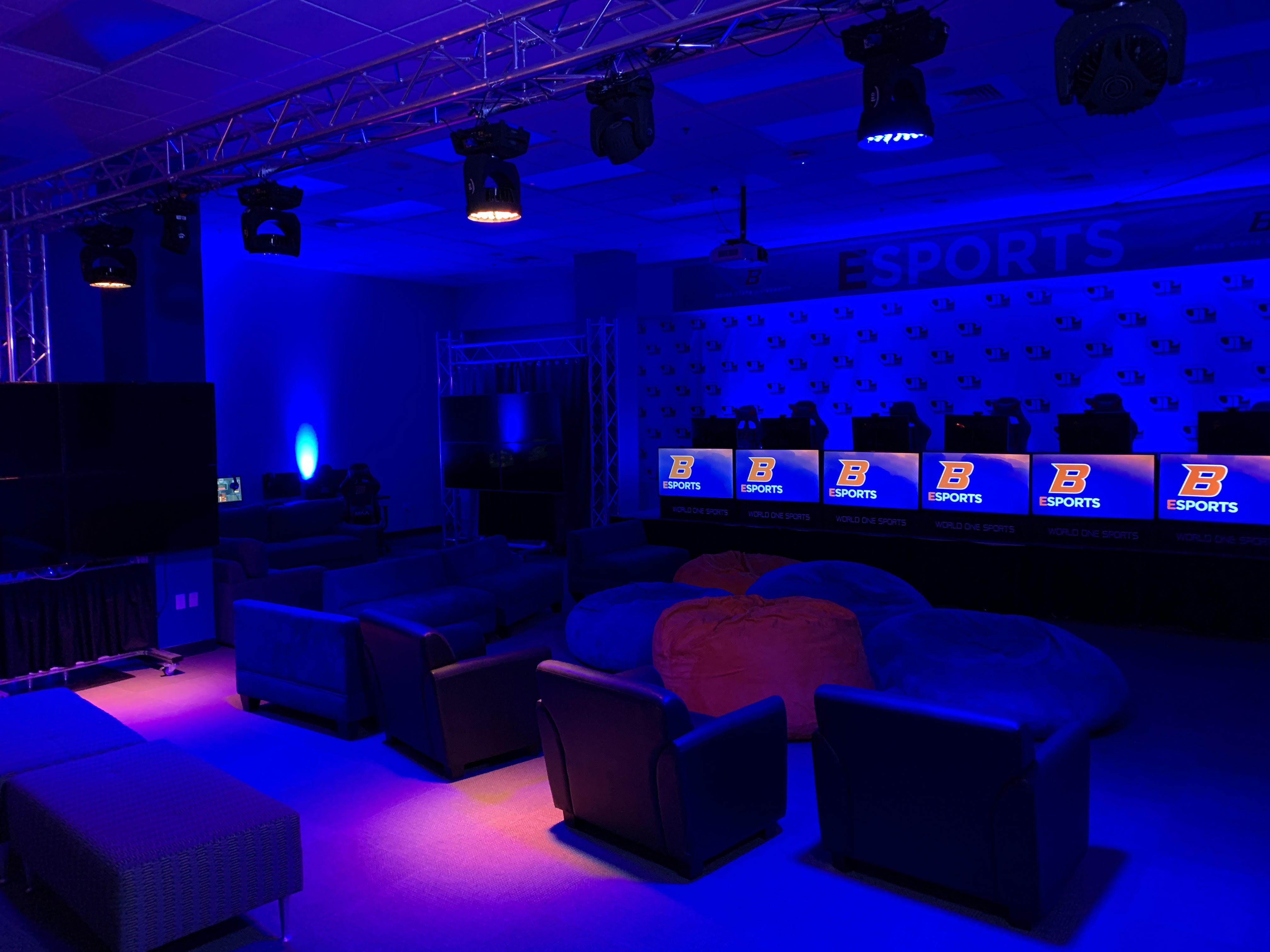 Boise State University's esports arena- Photo courtesy of University Business Magazine
Campus esports facilities had become an important part of a university for their respective esports teams and athletes for practice and training. As such, directors and managers of collegiate esports programs needed good software to help them manage their facilities.
ggLeap has been chosen by our many university customers for our robust and efficient client management, game license management, and user management, among many other features. SSO was also one important feature that universities are looking for since most of the students already have their own respective accounts in their network.
Single Sign-On (SSO) Integration and Support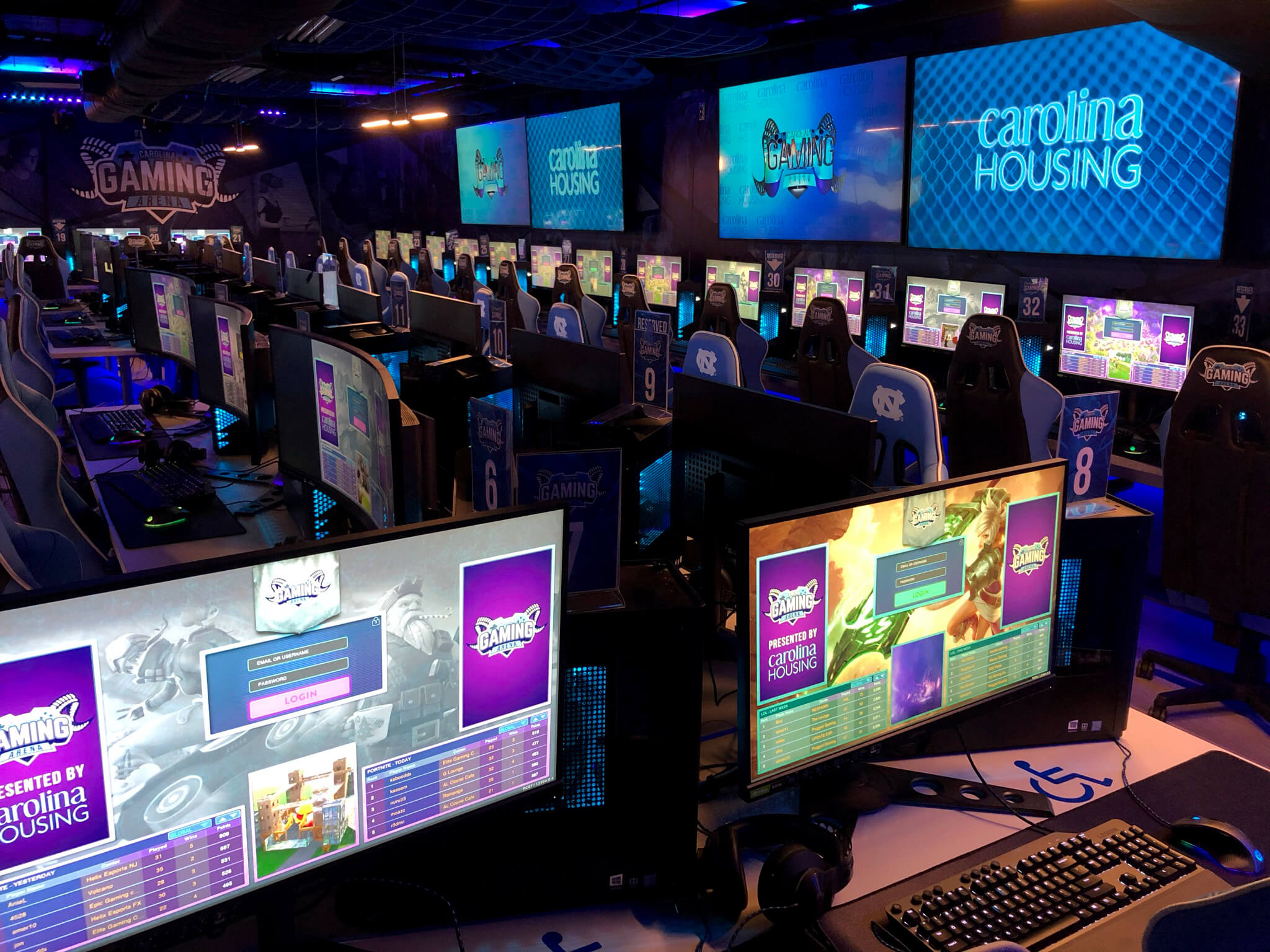 University of North Carolina esports facility with ggLeap - Photo courtesy of Carolina Gaming
One of the very important deciding factors for our university clients to use ggLeap in their esports facilities is optional SSO integration. This feature adds a layer of security and convenience since students will only have to use their existing university account to access the computers in their facility.
Sign up for ggCircuit Updates!
Unparalleled Technical Support
ggLeap not only provides robust esports management software but what sets us apart from other competing esports software is our world-class support capability.
We take pride in our ability to respond immediately to any report of technical problems. Our dedicated Support team is on standby 24/7 to provide assistance and troubleshoot issues. Having access to support is important for universities since disruption in their operation can affect team practice schedules.
20 years of Professional LAN Center Experience
ggCircuit is the industry leader and pioneer in esports venue management software. Our experiences in running esports centers were taken into account when ggLeap was first developed. The founders of this company were active members of the esports community and have actively participated in cross-center events.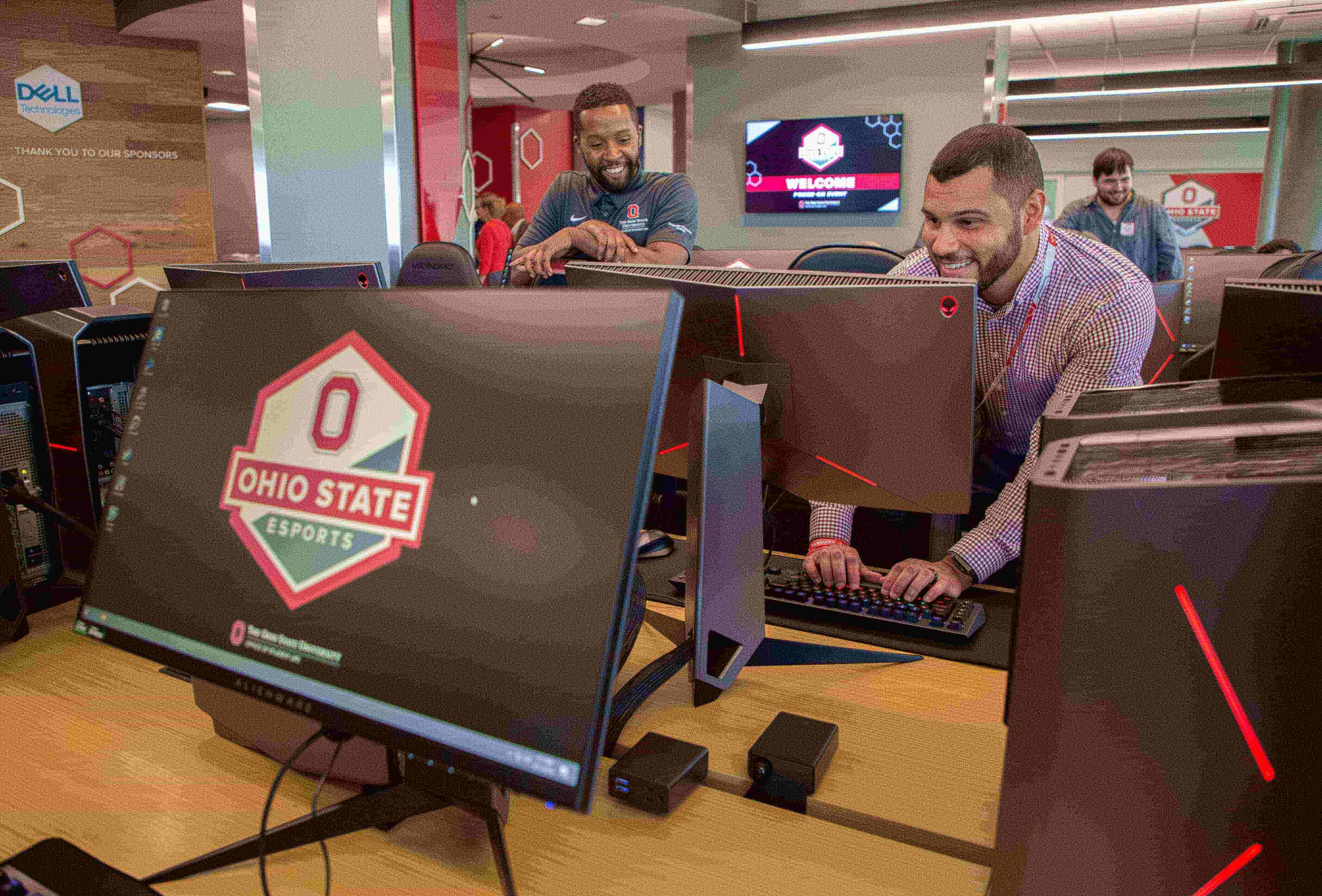 Ohio State University Esports is powered by Alienware - Photo courtesy of University Business Magazine
ggCircuit believes that esports gaming is a social activity that is best enjoyed in person with other players. However, we also believe that we should be able to reach out to other people in this growing community.
Our vision is to make it possible for everyone in their community to partake in esports events. By choosing our platform, college and university students can now play against students from another school and get their stats tracked automatically without the need for an external facilitator to manage the leaderboards.
Professional On-site Setup and Remote Maintenance Service
While universities have dedicated computer laboratories for their IT or other related curricula, an esports facility requires equipment and hardware specifically for gaming which requires assistance from entities with professional backgrounds in esports facility setup.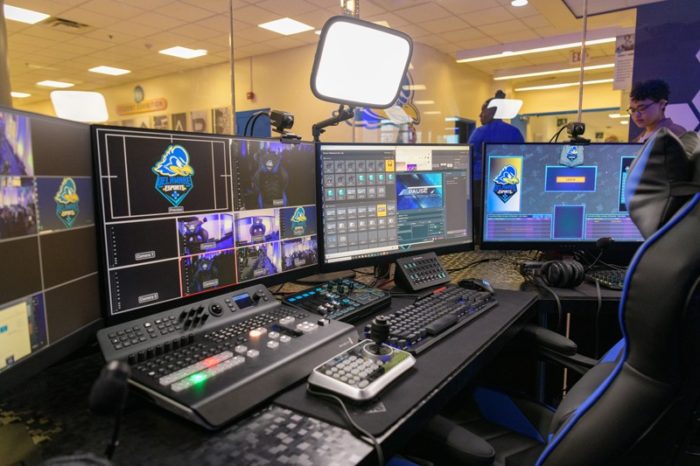 University of Delaware Arena has the capacity to broadcast game streams - Photo courtesy of University Business Magazine
Our SpecOps team has assisted countless universities in setting up and getting their esports training facilities ready for use. We have provided services such as server hardware procurement, server installation and configuration; on-site delivery, setup, and training; and remote server maintenance, among others.
Security and Accessibility Assessment
ggCircuit serves esports centers around the world and has security measures in place to prevent theft of PII (personally identifiable information) and other important data. But if any universities (or facilities for that matter) request that we undergo additional security assessment, we are always more than happy to comply.
Some universities will require us to undergo a HECVAT assessment (Higher Education Community Vendor Assessment Toolkit) to vet ggLeap for their esports facility. On the other hand, a small portion of our university clients would request a VPAT for accessibility review. ggLeap had an independent accessibility review done by Syracuse University and it is usually accepted by universities that require it.
Click here to test the ggLeap client!

Testimonial of Some of our University Clients
DePaul University
"We chose ggLeap due to the service being cloud-based and providing a game launcher, making it easier for us to manage the setup we have on the computers in the lab"
Florida International University
"We chose ggLeap because of its feature set, ease of use, and outstanding support and customer service team!"
Purdue University Fort Wayne
"Professional interface, system security, experience in the industry."
University of North Carolina
"Based on recommendations from Lenovo and UC Irvine and after testing several competitors it was clear ggLeap was the best solution available, and you all worked with us on custom code originally to accommodate our daily reset to 3 hours of gameplay"
Ohio State University
"Ability to secure gaming PCs with deep knowledge of gaming hardware quirks and publisher platforms to effectively load games. Only chose ggLeap when the promise of single sign-on was made."
University of Delaware
"We chose ggLeap at the recommendation of colleagues in the esports facility space and for our need to have an easy and secure sign-in solution."
ggCircuit has come a long way, from being utilized by centers for their esports community events to being a very important piece of software to manage collegiate and professional esports facilities. This milestone not only shows that ggLeap is a must for every gaming center but for esports in general.
To join our growing network of esports venue owners or university esports centers, connect with us on our Discord channel and ask for a free 30-day ggLeap demo.