7 Best Graphics Cards for Fortnite 2022
Epic Games' successful esports title, Fortnite, was released nearly five years ago (as of this writing). Despite its age and many competitions, the game shows no sign of slowing down and is still one of the popular games in the Battle-Royale genre.
Due to Fortnite's massive popularity, Epic Games decided to add cross-platform gameplay to allow players across PCs, consoles, and even mobile devices to compete against each other. No matter what your platform of choice is when playing this type of game, you can bet that Fortnite can run it and get you to battle hundreds of players worldwide.
---
---
Can it Run Fortnite?
There's an old gag that you know a graphics card is good for gaming if it can run Crysis. However, you'll be glad to know that Fortnite is not a very demanding game, and most players should be able to run this game even on a paltry 4GB RAM, as per Epic Games' minimum requirement for this game.

Of course, to best experience Fortnite (or any other games). We recommend getting the best dedicated graphics card that your budget can afford for a gaming PC.
For gamers that can't afford to upgrade or purchase a new graphics card, Fortnite's Performance Mode can be utilized to get a decent amount of FPS on older hardware. It even works better with the current generation graphics cards but at a slight graphical downgrade.
Sign up for ggCircuit Updates!
Best Graphics Cards for Fortnite
Here's ggCircuit's list of the best graphics cards that you can have to play Fornite.
Nvidia Geforce GTX 1660 Ti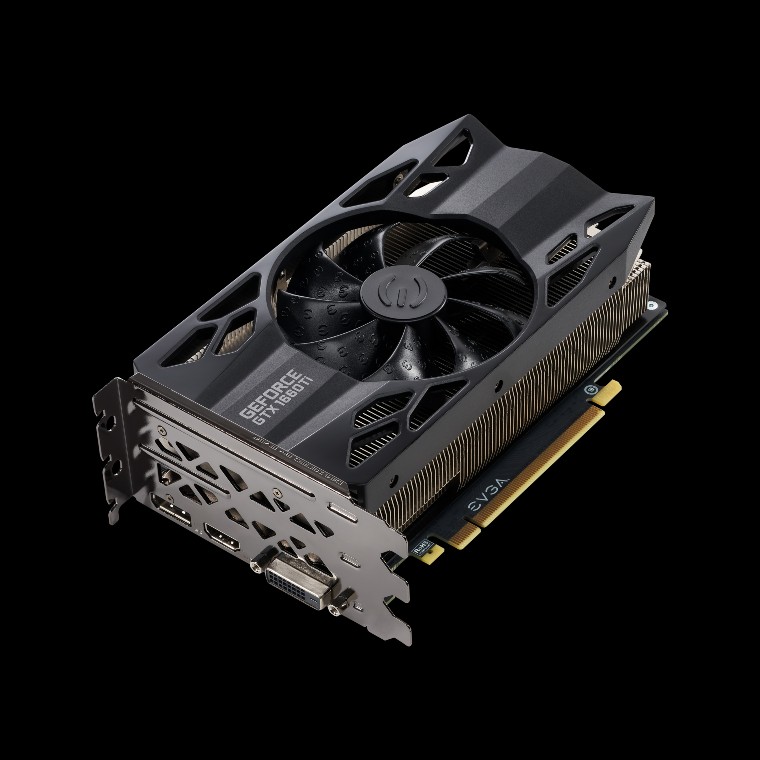 GTX 1660 Ti
The GTX 1660 Ti is a reliable graphics card released back in 2019. Moreover, it provides good performance at a relatively reasonable price back then. Comparatively, it has similar performance to the GeForce RTX 3050 despite having lesser CUDA cores (sometimes even outperforming the newer Nvidia card).
Playing Fortnite with the Nvidia GTX 1660 Ti on High settings can yield an average of 110 FPS on 1080p resolution. Note that this is the only previous-generation card on the list, and we are suggesting this as an option if you can get this at a good price in the secondhand market.
AMD Radeon RX 6500 XT
As far as budget GPU goes, the AMD Radeon RX 6500 XT is a good option to consider if you are on a low budget and prefer buying new hardware instead of getting secondhand. Pricing starts at around $200, which is a great value if you need a new video card in a pinch.
Performance-wise with playing Fortnite, the RX 6500 XT will give an average FPS of 85 on high settings in 1080p resolution. Not too shabby, but it may leave some players wanting more.
Nvidia GeForce RTX 3050
The Nvidia GeForce RTX 3050 is a solid entry-level graphics card with ray tracing that has a great price-to-performance ratio that will not hurt your bank account. It is comparable to GTX 1660 Ti, which has better performance than the RX 6500 XT.
The RTX 3050 also boasts 8GB GDDR6 and supports ray tracing, though using that feature with this graphics card is debatable. However, DLSS may help some games achieve higher frame rates. Playing Fortnite on high settings in 1080p resolution should give a solid 100+ FPS gameplay.
AMD Radeon RX 6600 XT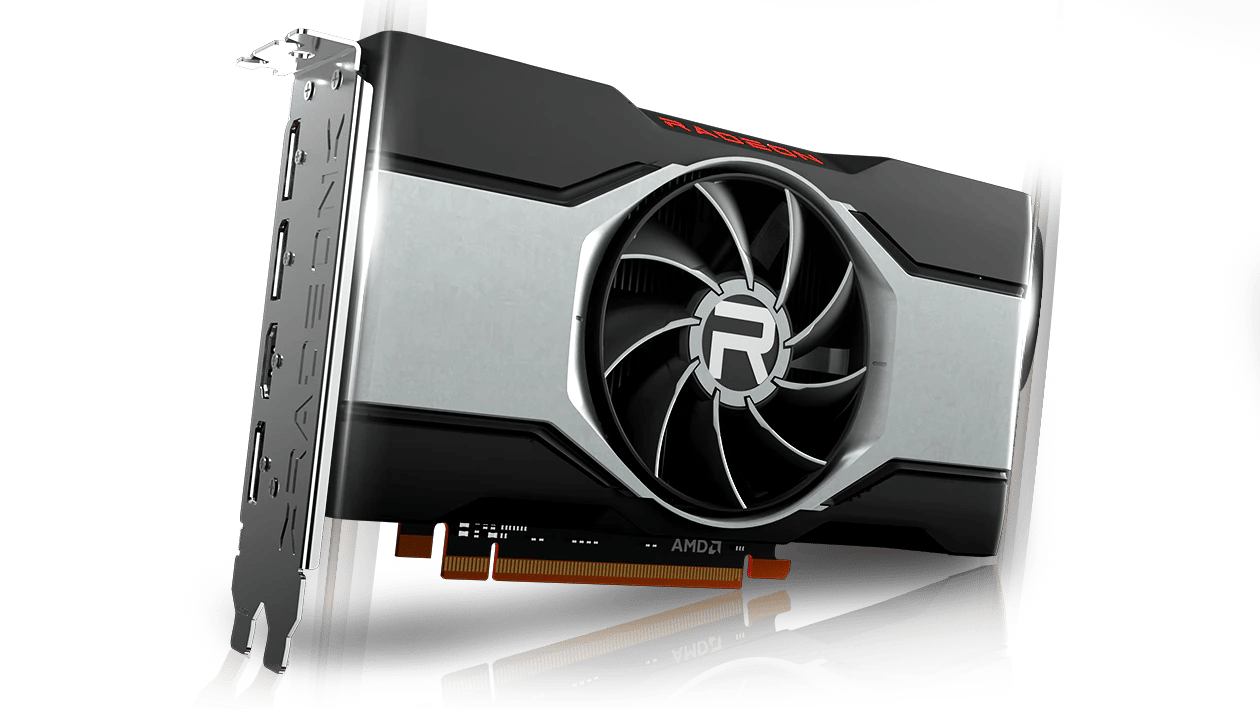 RX 6600 XT
The Radeon RX 6600 XT is a decent graphics card with a boost clock speed of 2,589 MHz that should give a great gaming experience when playing Fortnite. However, RX 6600 XT's ray tracing leaves a lot to be desired; not many gamers use this feature in competitive gaming such as Fortnite anyway.
This offering from AMD should be able to provide high-quality graphics on Fortnite on Epic settings with averages of 106 FPS on 1080p and 65 FPS on 1440p, respectively.
Nvidia GeForce RTX 3060 Ti
The GeForce RTX 3060 Ti is a great graphics card with excellent performance at under $400 price point! In addition, it is capable of delivering higher resolution graphics settings that are guaranteed to hit the sweet spot when playing modern games.
Gamers will be able to get the best of both worlds in gaming with the RTX 3060 Ti, as it can deliver high resolutions and high FPS when they play Fortnite. This video card can run Fortnite with an average of 130 FPS on 1440p resolution on Epic settings!
AMD Radeon RX 6800 XT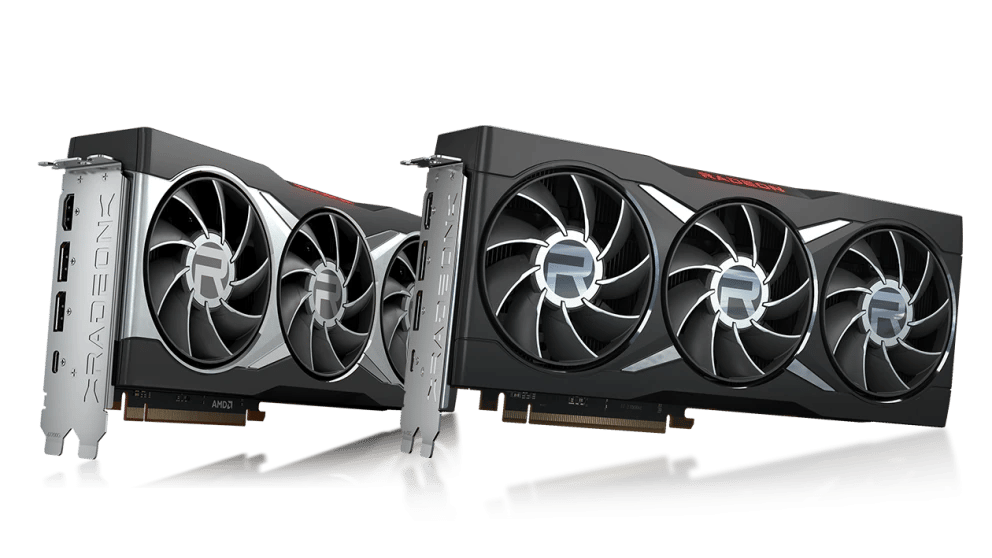 RX 6800 XT
Our list is now in the 4k resolution territory, and AMD's contender, the RX 6800 XT, is no slouch. Boasting 16GB GDDR6 of VRAM, which should handle the most demanding games with great efficiency. Just make sure to have a power supply between 650W to 750W to meet the minimum requirements for this high-end graphics card.
The RX 6800 XT's 4k performance with Fortnite on Epic settings will provide comfortable 80-90+ FPS gameplay. However, turning on ray tracing can dent a player's gaming experience, but lowering the resolution to 1080p may give a somewhat playable framerate.
Nvidia GeForce RTX 3080
The GeForce RTX 3080 is probably the best GPU for Fortnite that you can find. This juggernaut from Nvidia has a 10GB GDDR6X of video memory that is more than enough to play Fortnite and most modern games available today, making it the best option on this list. However, Nvidia GeForce RTX 3080 has a thermal design power of 320W, which is slightly higher than the AMD Radeon RX 6800 XT's 300W, which means that it consumes more power.
Of course, the RTX 3080 can handle the maximum screen resolution of 4k on Epic settings with 80-90+ FPS showing almost similar performance to the AMD Radeon RX 6800 XT. However, unlike the RX 6800 XT, the RTX 3080 can be played on 4k and 1440p with ray tracing.
Configuring Fortnite to Epic settings at 4k resolution with RTX on and DLSS set to Performance can yield a playable average of 36 FPS. On the other hand, changing the resolution to 1440p with ray tracing and DLSS set to Performance can run Fortnite at an average of 68 FPS!
Click here to test the ggLeap client!

In Conclusion
Looking for a graphics card for Fortnite is not a particularly difficult undertaking. Generally, Fortnite can run even on an older graphics card, provided that the game is on medium settings or lower.
Our data from 2021 shows that a good majority of esports venues in our network used GTX 1060 6GB, and Fortnite has been consistently on our top played games. This means that previous-generation graphics cards will still perform well and may even get an extended usage with the help of Fortnite's Performance Mode.
However, if you are on the prowl for a graphics card for playing Fortnite, we hope that our list will make things a lot easier.