University Esports Venues: Finding Your Path
ggCircuit was invited by the Association of College Unions International to host a webinar to discuss university esports venues. We talked about the important things needed for a university to consider before opening an esports facility, esports technologies, and more.
ggCircuit is a pioneer in esports technology and we have been involved with many businesses that include esports venues, universities, casinos, hotels, and family entertainment centers. Over a thousand businesses that are interested in esports have approached us for assistance and our advanced esports technologies were utilized in their venues.
Collegiate esports can be an important deciding factor for a student to attend a particular school. We have observed this trend throughout the past few years and our recent milestone of being able to help 100 universities is a testament to the importance of esports in colleges and universities.
How Do I Do "Esports"?
This is one of the most common questions that ggCircuit gets from anyone who is interested in doing esports business. It is a basic question for those that are familiar with competitive gaming but it can be a difficult one for people who are starting in the industry.
Esports is just a very small percentage of the overall gaming community and it is targeted towards modern game titles where people can participate solo or with a team. The esports nomenclature is mostly applied to competitive games but it is just basically a form of modern multiplayer gaming.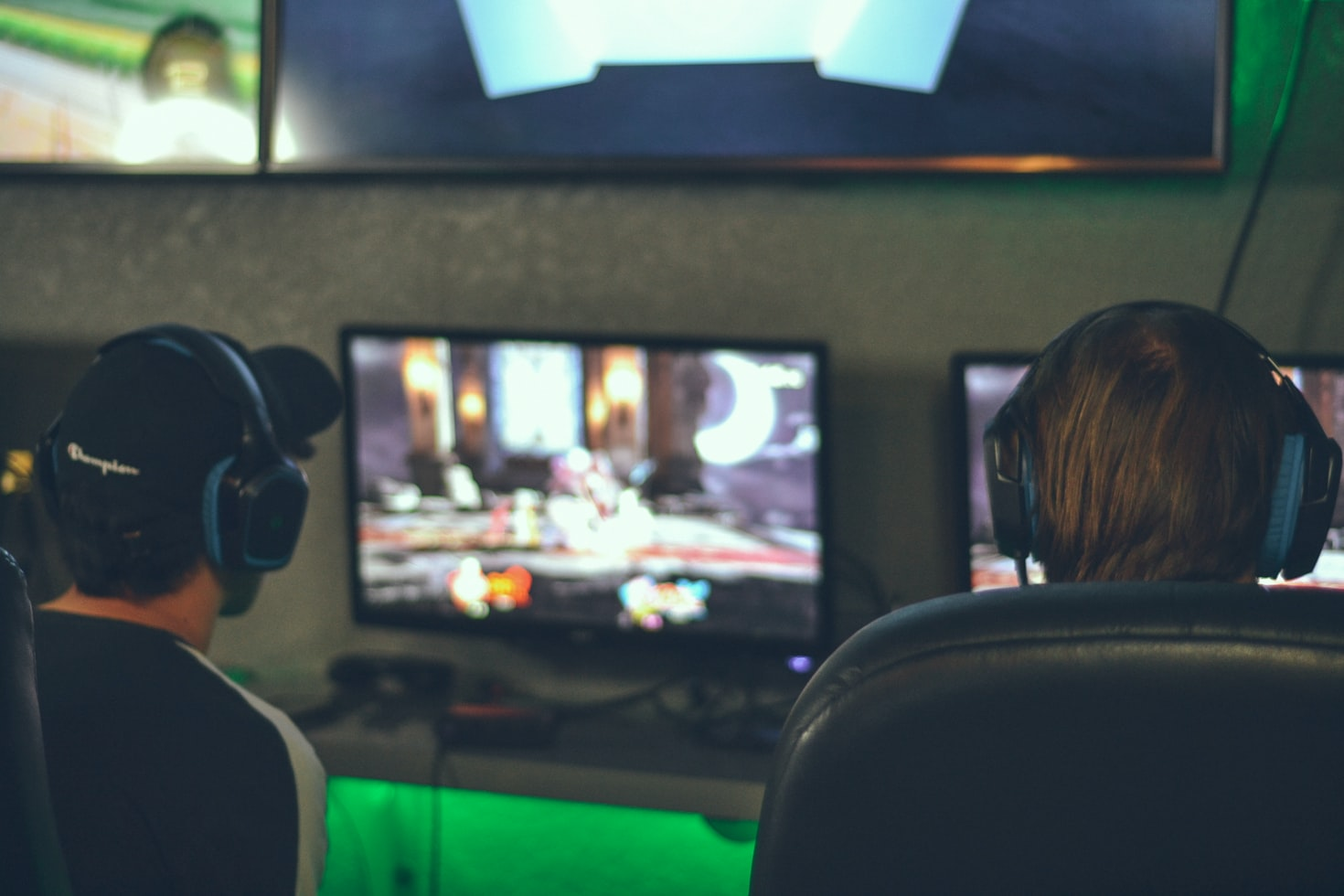 An esports venue is a place or location where there are PCs and consoles for gaming. The term "esports venue" can be a business model or more generally a place where people come in for casual or competitive gaming. It's more commonly called esports because it is a trendy buzzword but it's practically just a modern arcade.
The Gamer Landscape
Only 15% of players in a university are going to join competitions. This is supported by ggCircuit's long experience in esports and data from the ggCircuit network. There are 5 types of gamers that can be found in an esports venue.
Casual
Communicators
Collectors
Creators
Competitors
By knowing all types of gamers, universities that are looking to open their own esports facility will be able to address the needs of their students. It would also be prudent to provide the necessary equipment and assistance for students who are not into gaming but who are interested in the production aspect and enjoyment of esports.
Sign up for ggCircuit Updates!
Esports Business Model
Universities have to know what kind of business model they are going to do with esports. Are they going to make the venue public or will it be a private space for students? Some examples based on colleges and universities in the ggCircuit network like to charge the students for facility usage or adding the space as an added attraction on existing revenue within the campus (cafeteria, recreation area, etc.). There are schools that also have a separate esports arena for gaming tournaments and events.
The university also has to consider if they will offer any esports program to the students. Will there be varsity esports programs and esports teams? Will there be clubs or leagues for students? Are there going to be esports tournaments for casual and competitive players?
What is Your ROI?
There are two difficulties that universities have when they are thinking of starting their own esports facility. The first one is obtaining space on campus for their esports venue. The second thing is getting buy-in from the university higher-ups.
The biggest answer to these is the return on investment for the space. Is it going to come from the tuition of the students that are looking for a campus with esports programs or alumni donations? Is the university going to charge the students for using the esports facility? Do you plan a different method of tracking ROI?
ggCircuit has collected data from universities in our network and here are some interesting statistics:
65% of universities have 25 PCs on average, some can have as many as 60-70 PCs in their venue
30% of universities utilize SSO
25% have opted for the ggCircuit consulting service
91% of universities use their esports facilities as a public gaming arena
2,241 PCs from universities in our network have ggLeap installed
849,000 logged hours by students
57,000 students that have logged in
nVidia and Intel are more preferred brands for GPU and CPU
League of Legends is the most popular game among the universities in our network
University FAQ
These are some of the common questions asked in previous ACUI esports panels:
Tournaments
Tournaments are among the commonly asked questions from universities. Based on the ggCircuit data, there's a trend that colleges are facilitating tournaments that can be best described as a "for fun activity".
Doing tournaments is a great marketing opportunity to get more students in the door and there are multiple ways to do it and get participants signing up for it. Student volunteers that are familiar with specific esports are the best to help get the word out to the gaming communities and clubs.
Leagues
Leagues are another popular thing among the gaming crowd in a university and this is where most of the "Competitor" type gamers will come from. Leagues will depend on the university's budget and what they want to do. Having an esports venue or facility will also increase the participation volume.
It is not the best method to do leagues remotely as it usually results in players not showing up or just forfeiting their match. Having a location can prevent this from happening and also promote a social dynamic.
Game Licenses
Most esports or online games are free to play and people that play them usually have their own accounts. An esports venue will require game licenses depending on the games that they are offering. It is a good thing that the ggLeap esports center management software can enable a university to let their students borrow a license for a game that they do not have.
Another thing to consider is to know how popular a game is before purchasing a license for it. Start small and grow your license pool as needed. There will be a combination of users wanting to borrow a license and players that log in with their own. The license pool feature of ggLeap delivers licenses on demand. You will not need to purchase a license for each PC.
Gaming Environment
There are two things that are needed for the gaming environment of an esports facility: PXE (diskless boot) technology and esports center management software.
One of the biggest problems that an esports venue or facility usually faces is that games and software are constantly updated. If there is an update for a game, each PC in the venue has to be updated and the speed of the process will depend on the number of people working and the size of the update. This often leads to poor user experience as they have to wait until the update is finished.
The solution to this problem is by utilizing PXE or diskless boot technology. This technology will make the game or software update process much faster and it will also eliminate the need to have local drives on each PC. It will make things easier for the student workers or IT personnel as it will save time. Best of all, it will save the facility at least $15,000 a year (more or less depending on the number of PCs).
ggRock provides this much-needed technology for an esports facility. It is also proven to be faster than the competition and is highly recommended by centers that have tried it.
On the other hand, an esports center management software will provide the ability to lock the Windows desktop and will allow a user to only access games or apps that the admin wants to show. This software will require logging into the client and it will track the user's remaining time to use the PC. A good type of this software will also monitor employees and user activities.
ggLeap esports center management software is a robust, easy-to-use, and technologically advanced platform for esports facilities. Aside from the aforementioned features, it also has a built-in ROI in the form of distributed computing revenue.
ggCircuit is aware that some universities are not particularly open to the idea of crypto mining. The thing is, the ggLeap functionality is just utilizing a venue's PCs' computing power in our network. We do not give crypto coins earned from the process but instead, money is provided based on the market value of the coins.
Other future programs that will be coming to our platform include digital gift card kickbacks. ggCircuit is trying to provide other streams of revenue for esports space aside from gaming.
Click here to test the ggLeap client!

The Workload
Running an esports venue is a very difficult endeavor and more so if the person running it is not technically-adept. An admin will have to rely on student workers to make things easier. However, most of the time, an admin will have to fill the role of an accountant, marketer, tournament organizer, and more.
The management of ggCircuit can personally attest to the difficulty of running an esports venue. It can even be more difficult to run an esports venue on campus since an admin has to manage financial projections, network configurations, security audits, and accessibility testing.
Over the last 3 years, ggCircuit has done over a hundred consulting jobs that helped esports venues eliminate 60% of their workload. Universities can get in touch with us so we can help them remove workloads that would take the time that otherwise can be used for other important things.
Esports Venue Packages
ggCircuit's esports venue packages were also mentioned in the webinar.
ALPHA
This is a complete esports package for universities or businesses that do not want the hassle of purchasing equipment and configuring networks. ggCircuit will provide the gaming PCs, monitors, desks, chairs, peripherals, a PXE server, ggLeap and ggRock software.
ggCircuit will also send our team on campus to do the setup (with the exception of wall decor and audio/video systems) and training of employees. This package also includes daily server maintenance where we check for game updates and a dedicated communication channel (usually via Discord) will be provided for immediate response in case of any technical issues.
Why should universities consider purchasing ALPHA? Based on ggCircuit's experience with several universities that initially just purchased ggLeap or ggRock subscription, admins that run the esports facility usually find themselves overloaded with tasks and can no longer handle game maintenance. Some universities come back to us and set up a contract so that we can do the daily maintenance for them.
To get in contact with the team at ggCircuit, send an email to our sales team at sales@ggcircuit.com.