What venues want from esports consultants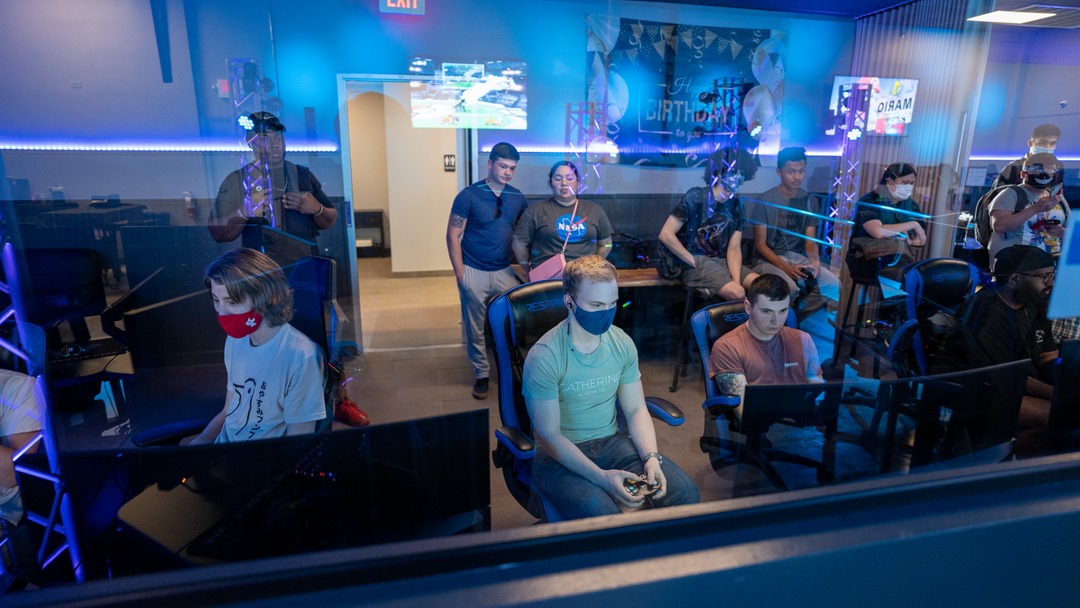 In the development of the esports ecosystem, some entrepreneurs have created a business known as the "esports consultant". This esports consulting market can be a wide range of things. Tournaments, marketing, leagues, and coaching can be many niches that their consulting fits into the wide world of esports organizations and businesses.
Bendix Arena in South Bend, IN - Video courtesy of Ctrl + Alt + Del
For the last three years, ggCircuit has provided consulting services to directly benefit the esports venue market. ggCircuit calls their team SpecOps, due to each esports venue customer being unique and needing customized services to fill gaps in getting doors open. The goal is to provide consulting solutions to both startup & existing esports centers to get the services they need for their esports venue.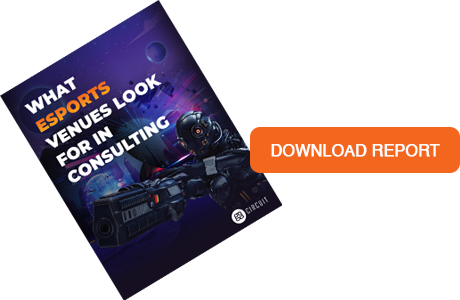 The ggCircuit SpecOps consulting team has more than 20 years of experience managing, running, and owning esports centers that you can leverage to help grow your business. These expert consultants can guide you through every aspect of starting your own esports arena, from visualizing to setting up to operations. To those technical minded folks starting a venue the concept of all the technologies coming together might sound trivial, but an esports venue is an animal all to itself that a business can not take lightly.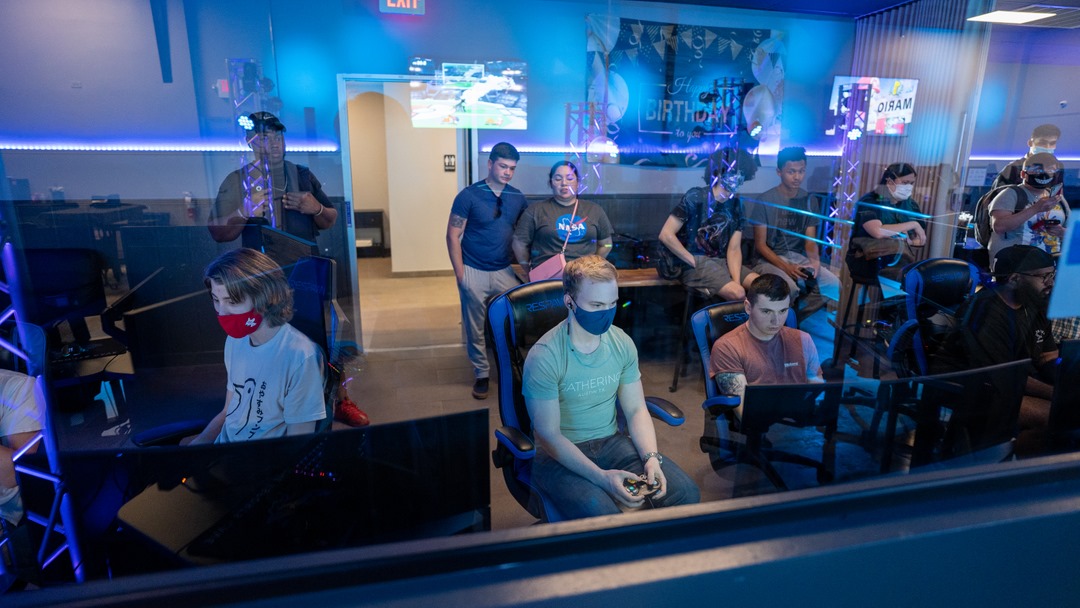 On-site expertise could be a game-changer for making your esports venue successful. Photo courtesy of The Esports Cave - Austin, TX
Over the last two years we have engaged with over 90 esports venues. Anywhere from small businesses, entrepreneurs & companies to help to get their plans off the ground and to market.
In this post, we'll take in-depth look at the different types of work venues have requested from us and how it applies.
NOTE: Each of our consulting clients may opt-in to one or more consulting stages.


Esports Venue Startup Consulting
The first stage in providing an esports venue owner with proper consultation in the startup stage. Whether you're a small business or a large company you may be trying to decide if starting an esports organization is the right idea. This is the stage usually requested from those early on in the planning process wanting to know if they are putting their investment money into the right business model.
The job of the ggCircuit SpecOps team in this beginning phase is to help fill in the gaps of your business plan, and it may be to decide whether or not investing your money into the development of an esports venue is right for you. Please note that we do request that the client build their own business plan which we can review and suggest information to round out the business plan.
The priorities of the startup stage include the following:
Finance discussions such as income, capital, CAPEX, business startup costs, utilization numbers, operational expenses, pricing suggestions, and break-even details.
Understanding insights of your business model, choosing location, size, gaming device, gaming hardware, and décor.
Introduction to technical solutions like diskless boot, network equipment, and caching servers.
Understanding why a PXE server may be the best investment for your esports venue.
Providing advice & research on miscellaneous topics, including but not limited to furniture, electrical, and HVAC.
The job at hand is to utilize our experience to help make the business plan submitted to be successful. ggCircuit would rather see an entity pay a small fee to evaluate their small business rather than pay hundreds of thousands as you go to market and watch it fail in a couple of years.
This startup stage amounts to about 34.12% of ggCircuit's total consulting engagements.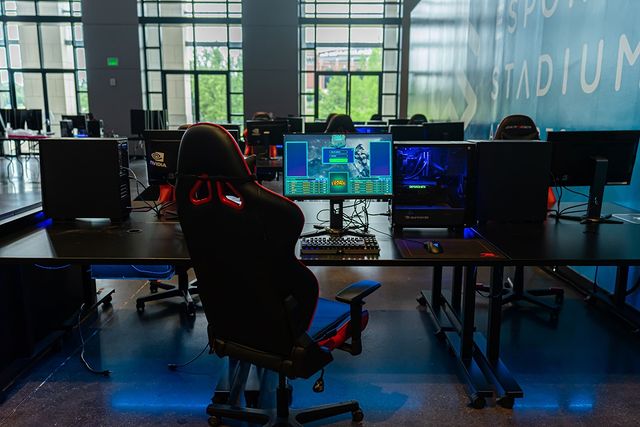 ggCircuit has done diskless boot work and ongoing maintenance for Esports Stadium Arlington.


Esports Venue Implementation Consulting
The second stage which is more commonly known as "implementation" is where ggCircuit brings all of the things that we've discussed from the startup consulting phase together and begin implementing them for you. Most implementation can be completed remotely with on-site technical resources. ggCircuit provides optional on-site implementation staff if needed at an extra cost.
Critical priorities you can expect during this stage include:
Working directly with your furniture/store designer company to maximize the structure of your esports center.
Programming routers for maximum gaming performance, bandwidth controls, and QoS.
Sourcing, assembling, and testing PXE servers built with ggRock.
Guidance on how to run your esports center and how to do tournaments.
Insight on proper ways to do marketing for your esports venue.
Tutorial on social media best practices and how to monetize your esports center.
25.88% of all consulting engagements have included the implementation phase.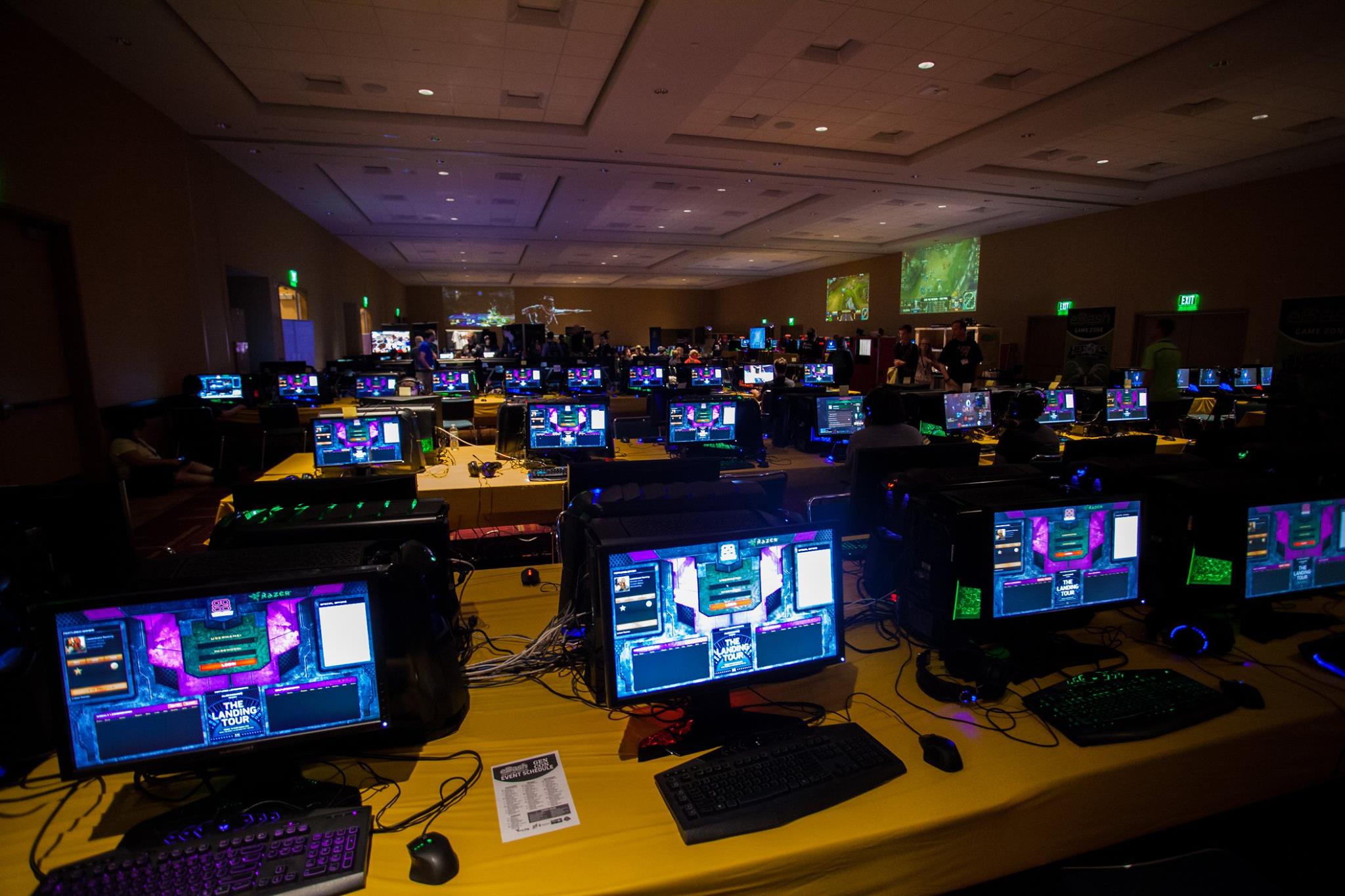 ggCircuit and the SpecOps team ran the esports area of GenCon for five years. It's last year with over 250 stations setup in two days.
SpecOps Maintenance Management Phase
One of the most time-consuming efforts that esports venue management has to deal with is the money, time & effort it takes to keep games, apps & software updated in its location. This is why the ggCircuit SpecOps team offers a maintenance phase to all businesses we work with.
An esports venue may have hourly employees that are not super technical or it could be a university IT team that does not have enough room in their daily tasks to tackle this. The ggCircuit team uses this phase to remote into the customers' server on a daily basis to check and implement any updates or patches to games and software.
The reason that this is so important is that you always want to do your best for your customers. If a location forgets to update games or their schedule does not allow ample time for successful updates, it will cause frustration to their customer base. No one wants to waste the hour they scheduled for gaming waiting for a 1GB Fortnite patch to download. With the maintenance phase in place, you can stop worrying about the time and headaches it takes to update your PC floor and have peace of mind that it's being done for you so you can just open your doors and start the business.
You can expect the following services from SpecOps on a daily basis:
PXE server maintenance including driver and OS updates
Master boot image maintenance and updates
Game drives including installation of new games upon the client's request
40% of our total SpecOps customers have opted into our maintenance program


Get the latest ggLeap Updates

Additional Services & Resources Provided
On-site Implementation & Structure
Mentioned in the implementation phase was on-site service. The SpecOps team will organize a one or two man team to show up at your business and help implement any needs you may have. This of course comes with a consulting fee and travel costs, but it could mean being able to open your doors sooner by having our experts there to complete the job and train your employees.
PXE Technology Server Assembly
The ggCircuit team can source, build & ship a PXE server directly to you to plug and play into your network. We require a standard PC that will be used in your location to be shipped to us so that we can properly build the server around your technology and give you a pristine PC image to build off of.
The Full Meal Esports Deal For Entrepreneurs
ggCircuit does have services available if you would like us to be a partner in getting your esports business off on the right foot. The SpecOps team can assist with most everything involved in getting started from A to Z. This is a high ticket offering that is limited to a small number of clients per year. This may be a great option if your esports venue wants to be trained on the right way to do things and save hundreds of hours.


Example Businesses the SpecOps Team Have Worked With
Here are just a small number of esports businesses and companies we have worked with over the years.
HyperX Esports Arena Las Vegas – This premier esports entertainment company hired our team under a maintenance agreement to deal with problems they have had with their previous PXE server support.
Dell US – The multinational computer technology enterprise brought in our SpecOps team to help them with their tournament. We also assisted with setup including dedicated support, esports consulting, and PXE server configuration.
Gamestop – The gaming merchandise retailer opted for our SpecOps solutions to assist with their on-site server upgrade, PXE boot setup, and server maintenance. We also handle their daily game updates and technical consultation needs.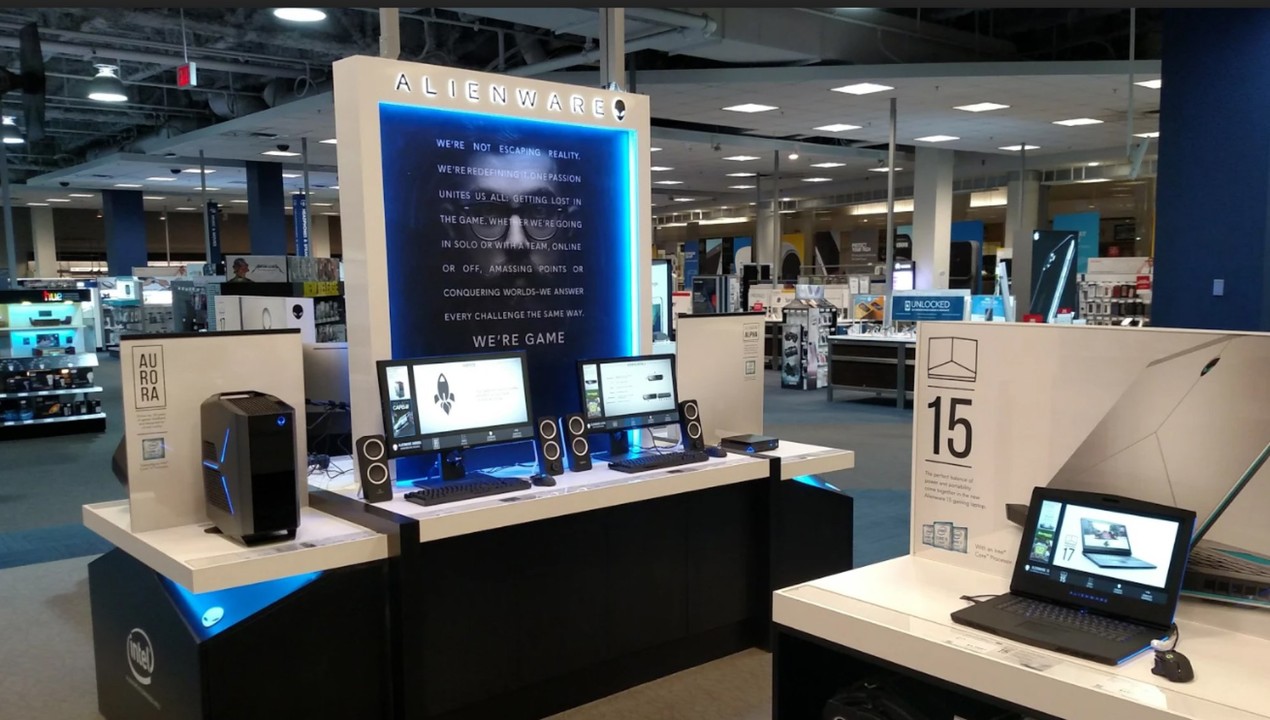 Dell works with ggCircuit to provide a custom version of ggLeap to hundreds of Best Buy stores in the US and Canada.
Business Consulting Case Studies
On the ggCircuit corporate site, there are a handful of case studies for clients and projects ggCircuit has word on previously and details around what we have done for them. Some projects include CBCHS, Rose-Hulman, Durham College, and Pure Esports.
Click here to test the ggLeap client!


Testimonials of the SpecOps Consulting Team
While touting the extensive experience and service to the companies that ggCircuit works with, it is nothing without recognition from those companies themself:
"ggCircuit was the right partner – plain and simple. From understanding the most technical components to helping some novices run an esports facility, ggCircuit installed the infrastructure, made adjustments that only come from years of experience and helped train us to deliver an incredible experience in South Bend. The practical information and recommendations they shared were equally as important as the technical components that make our venue run. ggCircuit is a professional, knowledgeable and talented team that we had the pleasure of working with in South Bend and we look forward to a long term relationship with them."
Jeff Jarnecke Executive Director – Venues, City of South Bend
"Throughout this process, I've been very impressed with the communication and guidance each step of the way. You've done an exceptional job with those updates. Thank you again."
Jim Hoey - Logitech
"CBCHS wanted to partner with the best and after our esports research that was the guys at ggCircuit."
Jim Brockman, Esports Director - CBCHS
"ggCircuit was our first call...literally couldn't have done it without your support."
Dan Artt, Founder - Pure Esports


Esports Venue Consulting Summary
The goal of our special operations team at ggCircuit is to help business startups that are looking to launch esports arenas and centers. ggCircuit has the knowledge, experience, and equipment to help you not only get started but also provide you with ongoing support.
If you're looking to obtain information with esports business research, shore up your venue business plan, or implement your esports location dream, get in touch with us to learn more about the ggCircuit SpecOps consulting services.