Vyral Teq Esports Venue Has Everything a Gamer Wants!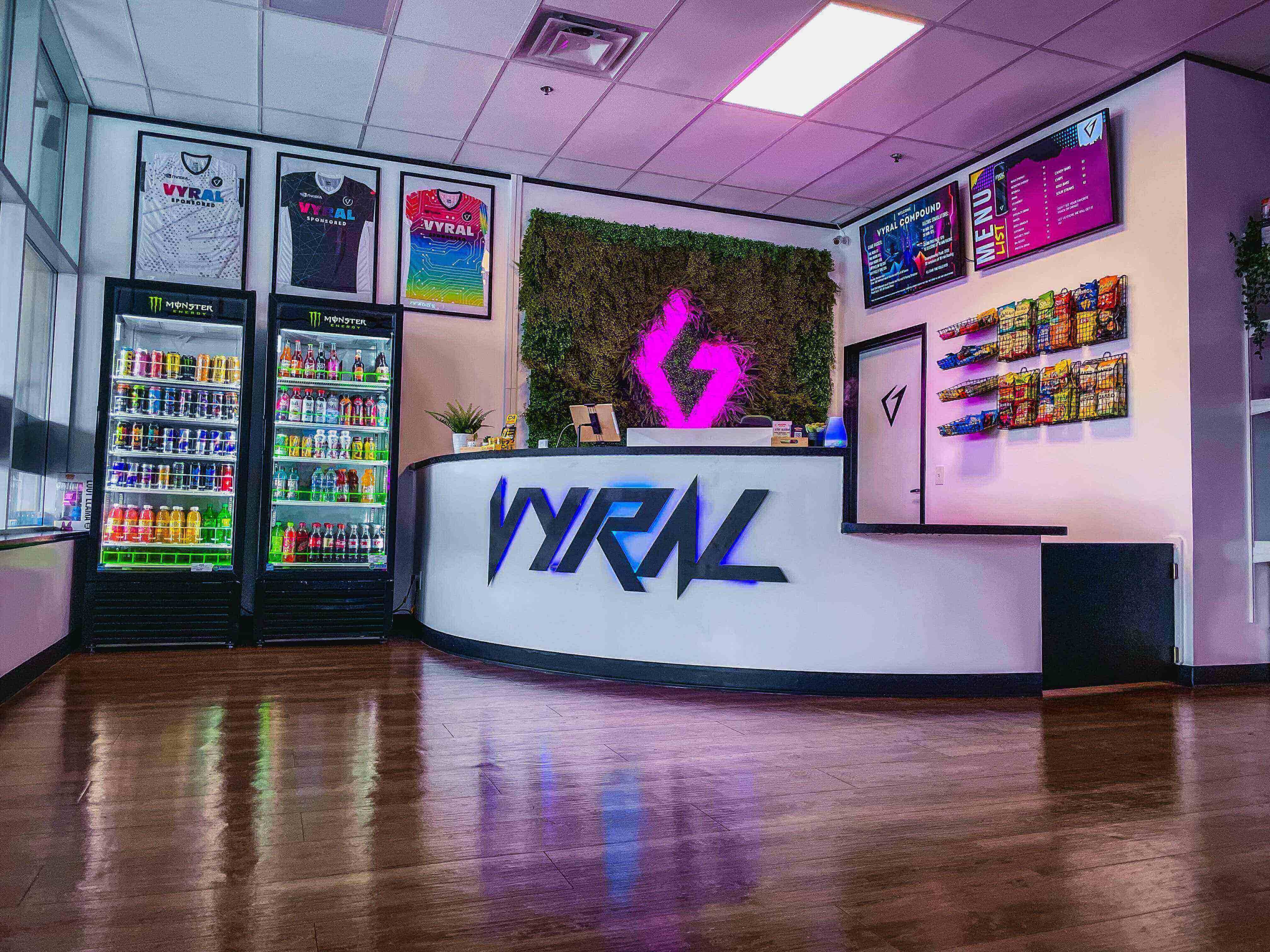 The Vyral Compound is a highly successful esports venue with several unique offerings that draw crowds of gamers.
Many gaming arena companies focus only on ensuring gamers have a place where they can comfortably play games and watch tournaments. The founders of Vyral recognized that need but took their services to the next level.
Aside from the expected high-spec gaming computers and tournament area, the Vyral esports arena also features studio rooms, events spaces, and a live PC building area.
A World-Class Esports Arena in North America
Vyral opened its doors only last year in Kettering, Ohio — an area with an active gaming community. Despite its young age, though, the Vyral esports compound has enjoyed a strong following and loyal customership often seen in older and bigger gaming venues.
In creating the Vyral Compound, the company built upon its foundation as a PC accessories and building business. The creators of the space had formerly focused on offering reasonably priced PC components and building custom gaming PCs.
Its experience in building custom PCs and reputation for selling high-quality yet affordable components gave the company an edge in reaching hardcore gamers and casual gaming enthusiasts.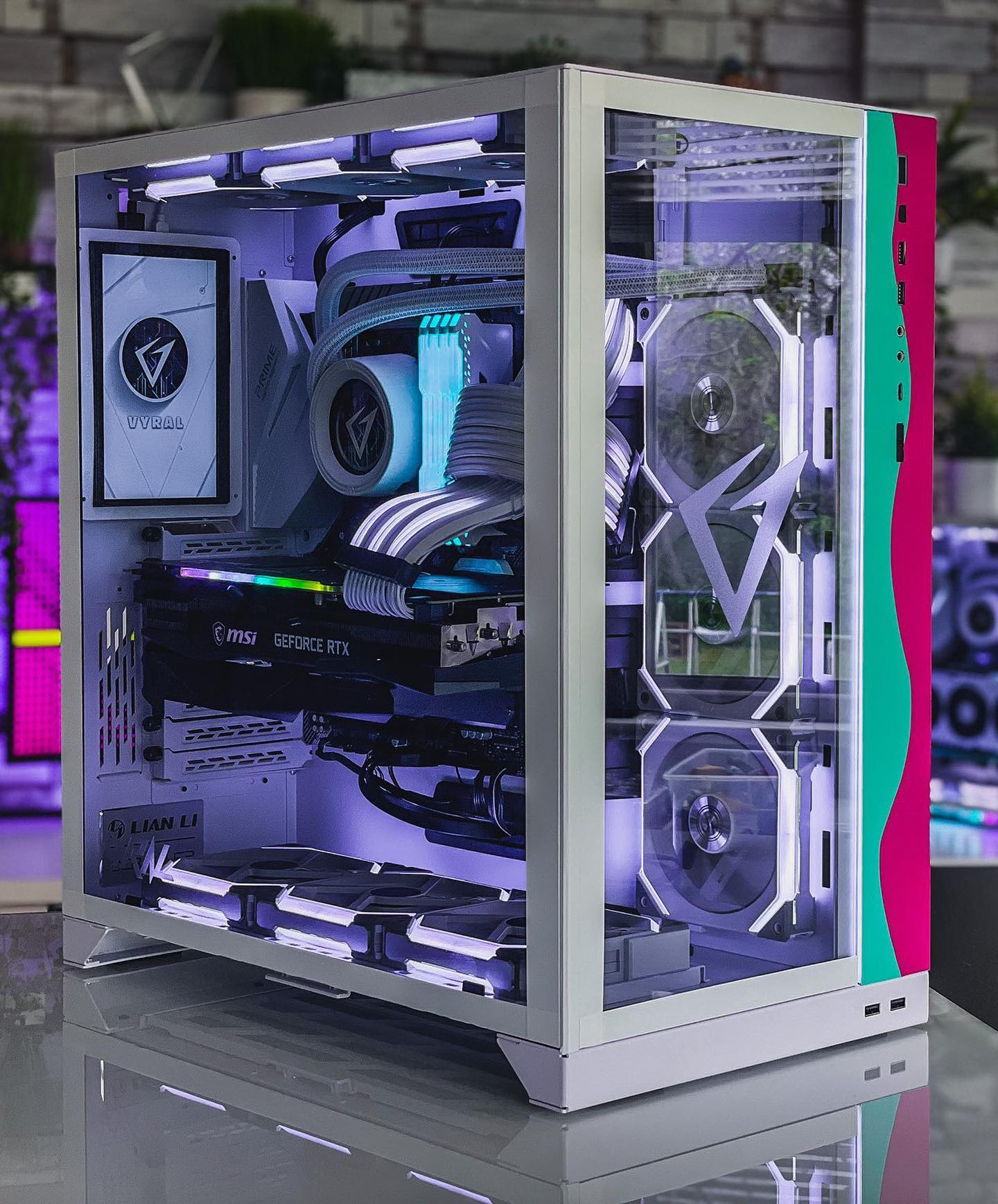 Vyral is also known for their custom PC building service
Vyral didn't forget to showcase their unique beginnings even as it expanded its focus to include esports gaming and tournaments.
Their 5,000 square-foot facility features the following areas:
A lobby and retail area for PC components and peripherals
A state-of-the-art arena with gaming PCs and consoles
Private studios for video streaming, including a VIP room
A private studio for podcast streaming and recording
A professional production studio
An event or party area for large groups
Sign up for ggCircuit Updates!
Blending Unique Services With State-of-the-Art Gaming Rigs
Upon entering the Compound, guests are treated to a view of Vyral's fully integrated custom PC shop from the lobby. Visitors can watch the company's expert staff build custom gaming PCs from scratch each day in the arena's live PC build room.
The lobby doubles as a small snack center where gamers can purchase energy drinks, chips, and more. Exclusive Vyral merchandise like shirts is also sold in the lobby.
Vyral Gaming Arena
Players can enjoy high-speed and immersive gaming using one of the Compound's custom gaming PCs. The arena initially had 38 computers but has since increased that number to 40.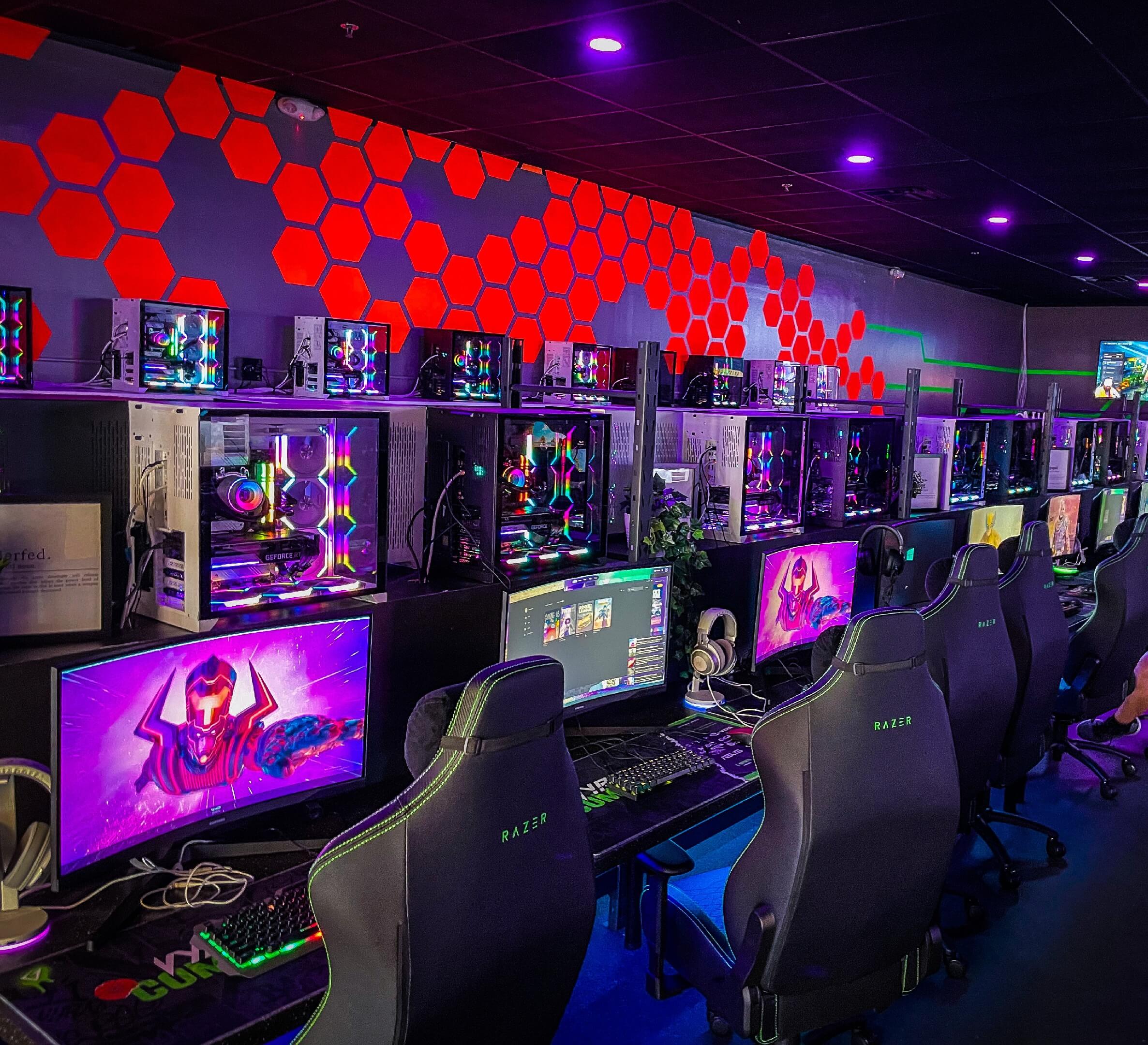 Vyral Teq's gaming space is equipped with top of the line custom built PCs
Vyral built its PCs using only the best hardware, including the Ryzen 7 and Nvidia RTX 3070. The gaming arena features the latest online game titles in the market. The company also listens to customers' requests for any game they are interested in trying.
4x4 Tournament Stage
Eight of Vyral's custom gaming PCs are separated from the rest as part of its 4x4 tournament stage setup. The Compound hosts a weekly and monthly league with cash prizes on the line.
Customers can reserve this space to run a friendly competition or competitive team tournaments.
Console Gaming Area
Aside from PC gaming, Vyral also offers the latest video game titles for consoles. Avid players and casual fans can enjoy playing on one of the Compound's 12 console gaming stations. Each station is equipped with a Nintendo Switch and an Xbox One X.
Racing Simulators
The Vyral Compound has two full-motion racing simulators. These simulators are all competitive-grade, state-of-the-art machines similar to what professional drivers use for training.
Vyral Studio Rooms
Vyral rents out modern studio rooms that are perfect for content creators and online streamers. The studio rooms not only have high-spec custom PCs but also the latest Razer peripherals, a 15-key Elgato Stream Deck, and a 49-inch Samsung Odyssey G9 curved gaming monitor.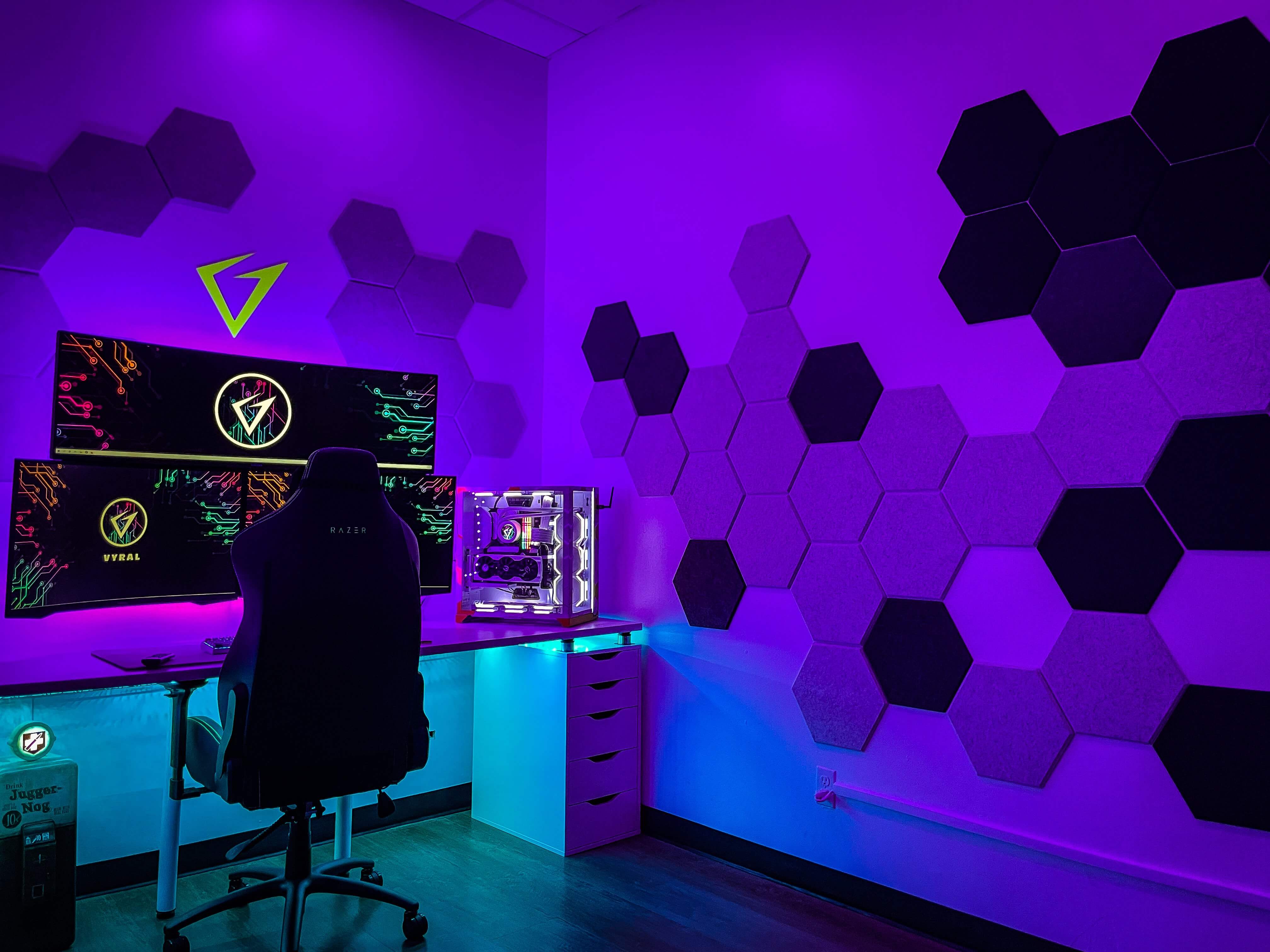 Content creators will not be disappointed with the Vyral Teq studio rooms
These media rooms are also extremely aesthetic, as well. Any content creator or streamer would be proud to be seen playing amid the room's RGB ceiling lights and RGB-lit desk.
Latest Venue Management Software
Vyral is a loyal subscriber of ggCircuit, the developers of ggLeap, one of the leading game venue network management software in the industry. Vyral's use of ggLeap system helps ensure a smooth workflow and gaming experience for its customers.
Click here to test the ggLeap client!

Vyral: A Verified All-Rounder
Vyral's wide range of services and product offerings gives it an undeniable status as a true all-rounder. Aside from running a successful gaming arena, the people behind Vyral have also earned their stripes as content creators and streamers.
Vyral regularly publishes helpful tutorial videos, PC build guides, and custom PC showcases on its YouTube channel. They also have active Instagram and TikTok accounts that not only help them display their PC building expertise but also build up a strong following from all over the U.S.
Like any other active gamer, the people behind Vyral are also active on Discord. Here, people can join the positive community of gamers, PC builders, and casual fans that support and ensure the continued business of the company.
As part of its commitment to guests' overall experience, Vyral listens to customers' requests. The company has always shown its willingness to work with their supporters. Through its sponsorship program, Vyral helps emerging game content creators and esports teams by providing opportunities for mutual growth and success.
All images are from Vyral Teq's website and Facebook page.