How to use Smash.gg for esports tournaments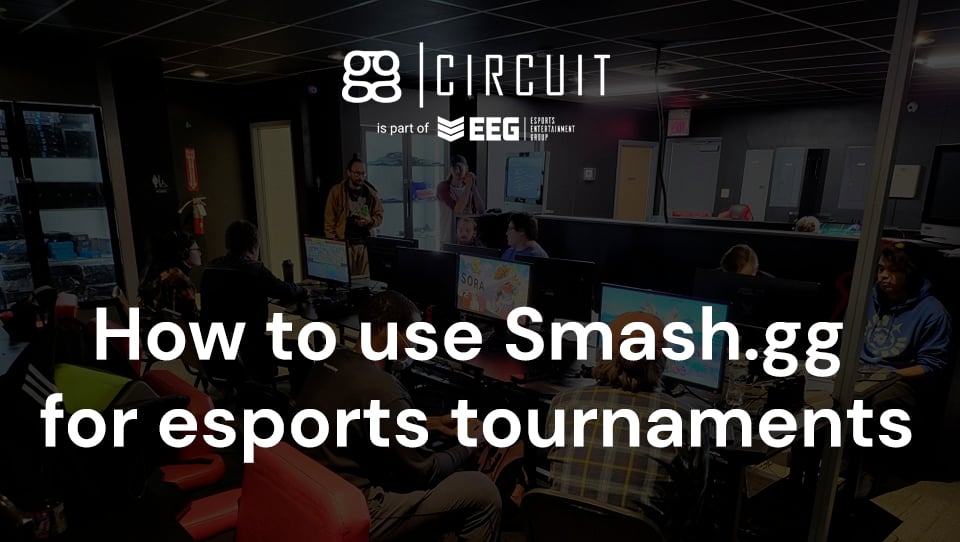 Creating amateur competitions for your esports venue business is critical in making your venue continue to thrive. So today, we're looking outside of our ggCircuit esports ecosystem to discuss bracketing systems, specifically Smash.gg. From Super Smash Bros. to the Bud Light Beer League, all kinds of competitions can be found on Smash.gg just by giving them a click.
With their easy-to-use templates and tools, you can create an esports tournament in just a few minutes. Whether it's for a large gaming community or your friends and family, everything is there to help make running brackets painless!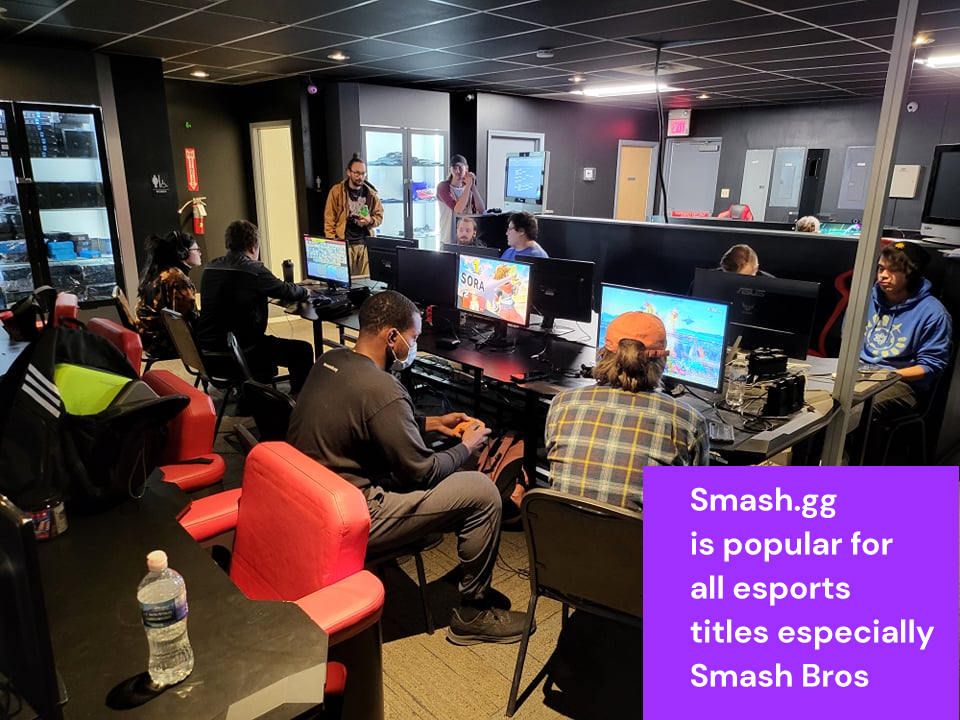 Smash.gg is popular for all esports titles especially Smash Bros.
The Overall Goal of the Smash.gg Platform
Running an esports tournament should be easy and fun for everyone involved. However, every gamer needs to have the opportunity to play and host their own competitions! With Smash.gg you can do both at once without any extra effort, thanks in large part to this platform.

We'll go through how Smash.gg works step-by-step from start to finish to create a tournament and how to make it a success.

You'll need to create an account with your email, then click the "Create Event" button and complete the steps in the following few sections.
Getting Your Gaming Tournament Ready For Your Community
Fill out the tournament name and URL (the link where people will go to register and check out brackets). Make it something catchy that stands out from the rest! Your community will need to know how to find you, so make it obvious.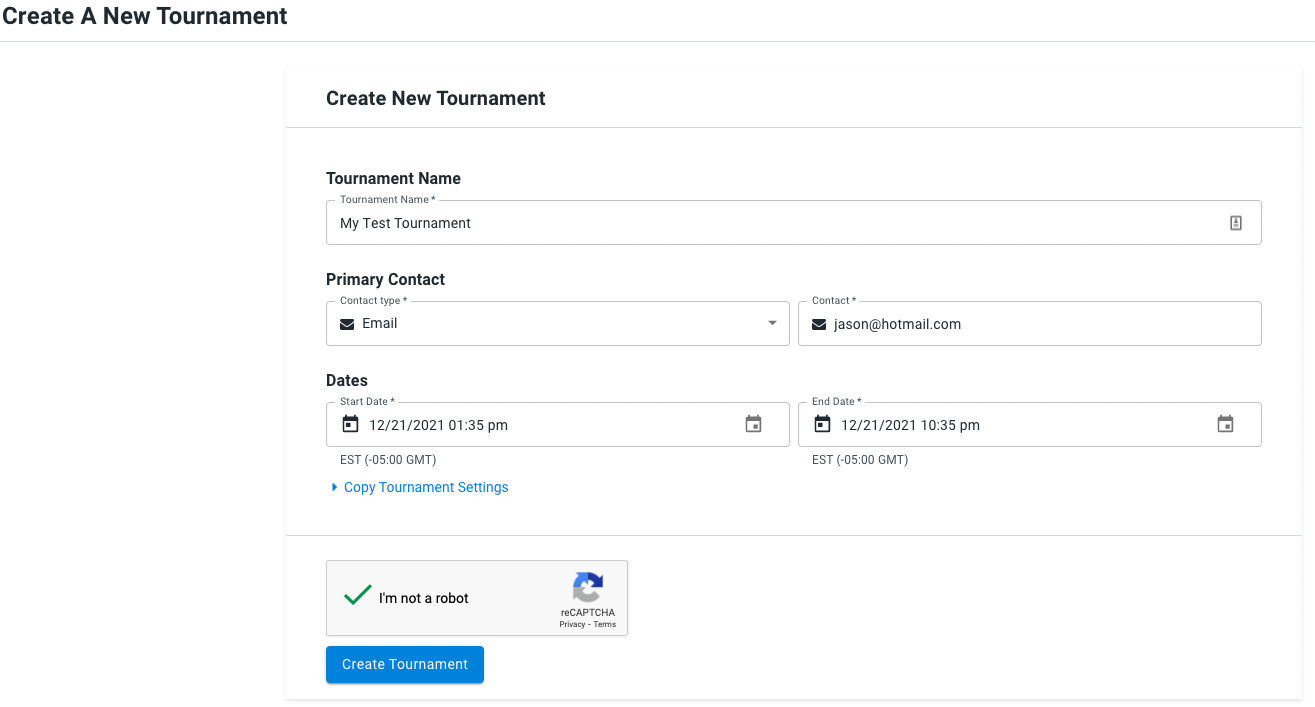 Join tournaments like Smash, Tekken, League of Legends and more!
Decide Your Tournament Platform Options
The next step is to fill in Game Options such as its game name, whether it's required to create an account, and type of event (singles/doubles/teams). The information entered appears on all related pages to this item, so be sure that it is consistent with what you plan to promote.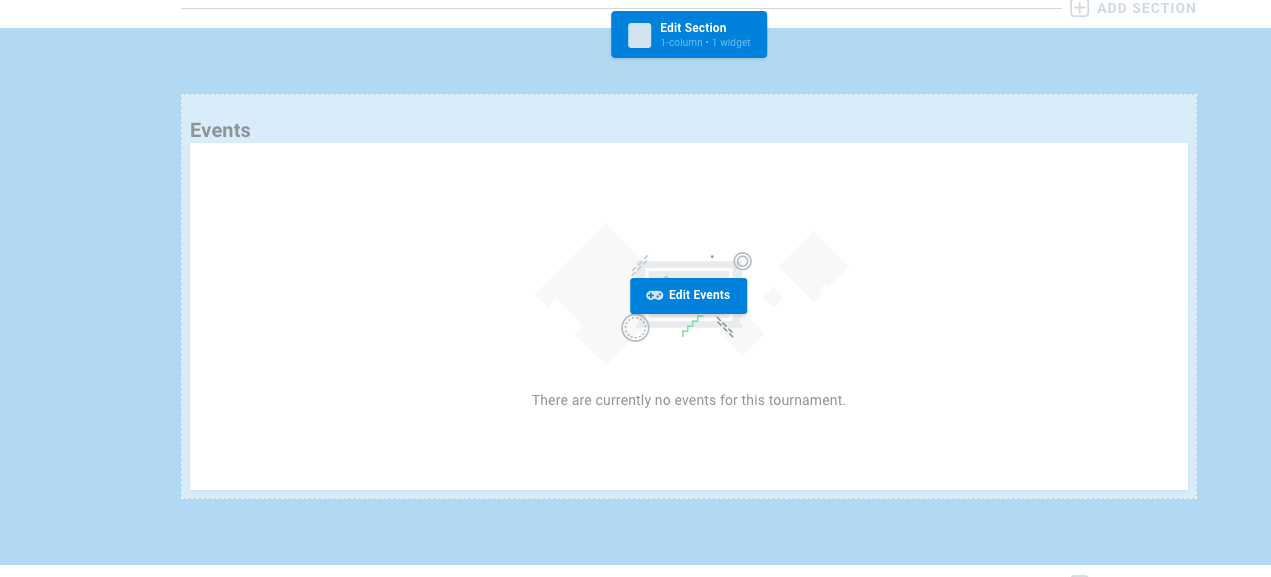 Editing the event section of your Smash account.


Upload Your Logo and Banner Images
In the next step, you'll be prompted to upload your logo and banner images to brand your tournament's style. Your players can find it this way, so it is easy to join.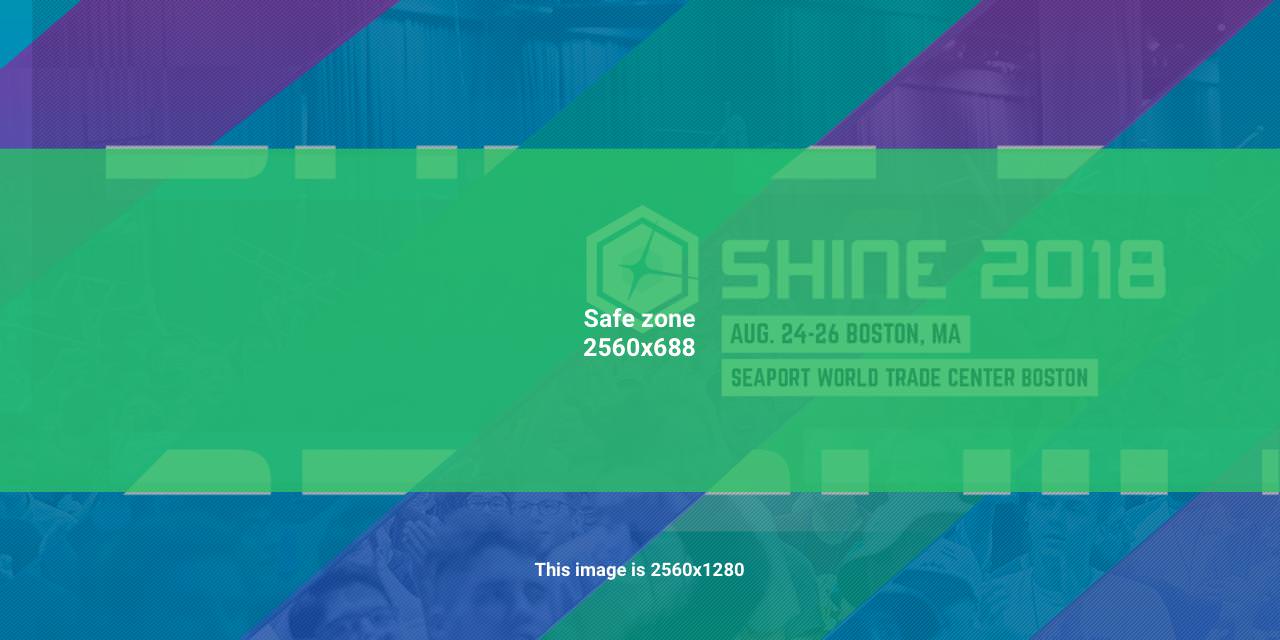 Decide If Your Solo or Team Tournament Is Free
Last but not least, you'll be prompted to choose whether your event is free to enter or if there are any fees involved. This information will appear on the main page of your tournament.
Creating Additional Tournament Pages
Add some additional pages for players with relevant information such as rules, schedules, social media accounts, and contact emails! It's essential to make it easy for anyone who visits your event website to find everything they need in one place. This way, you can spend less time fielding questions and more time running your event smoothly.
You're ready to operate your tournament
That's it! You're done creating an esports tournament - now all you have to do is spread the word about your new event! Players can check on things through their own Smash.gg account and finding your competition.