Best Tips for Creating a Video Game Birthday Party!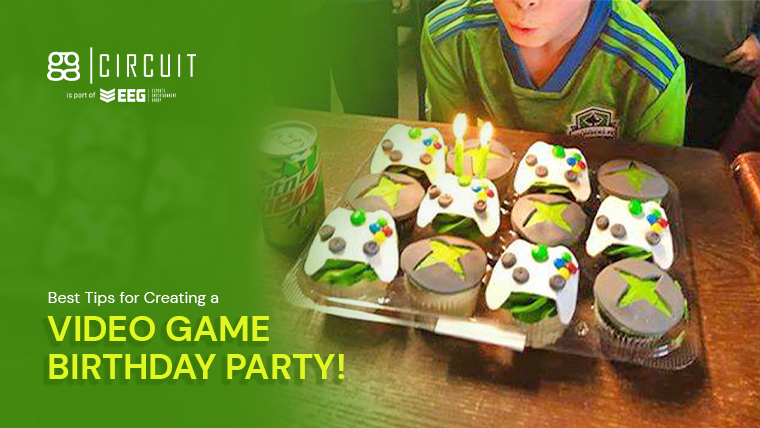 Nothing can be more exciting and fun for kids who love playing video games than having a video game birthday party in an esports center. An esports center is essentially a large space designed specifically with video gaming in mind, whether PC or console gaming. It often features state-of-the-art equipment, comfortable seating, and high-speed internet access.
Read on to learn how to facilitate a birthday party in your venue as an esports center operator.
---
---
What Is a Video Game Birthday Party?
It is a type of party where kids are invited to someone's birthday celebration to come together and play video games. This event is a great way to celebrate a birthday and can include different types of games, activities, and food.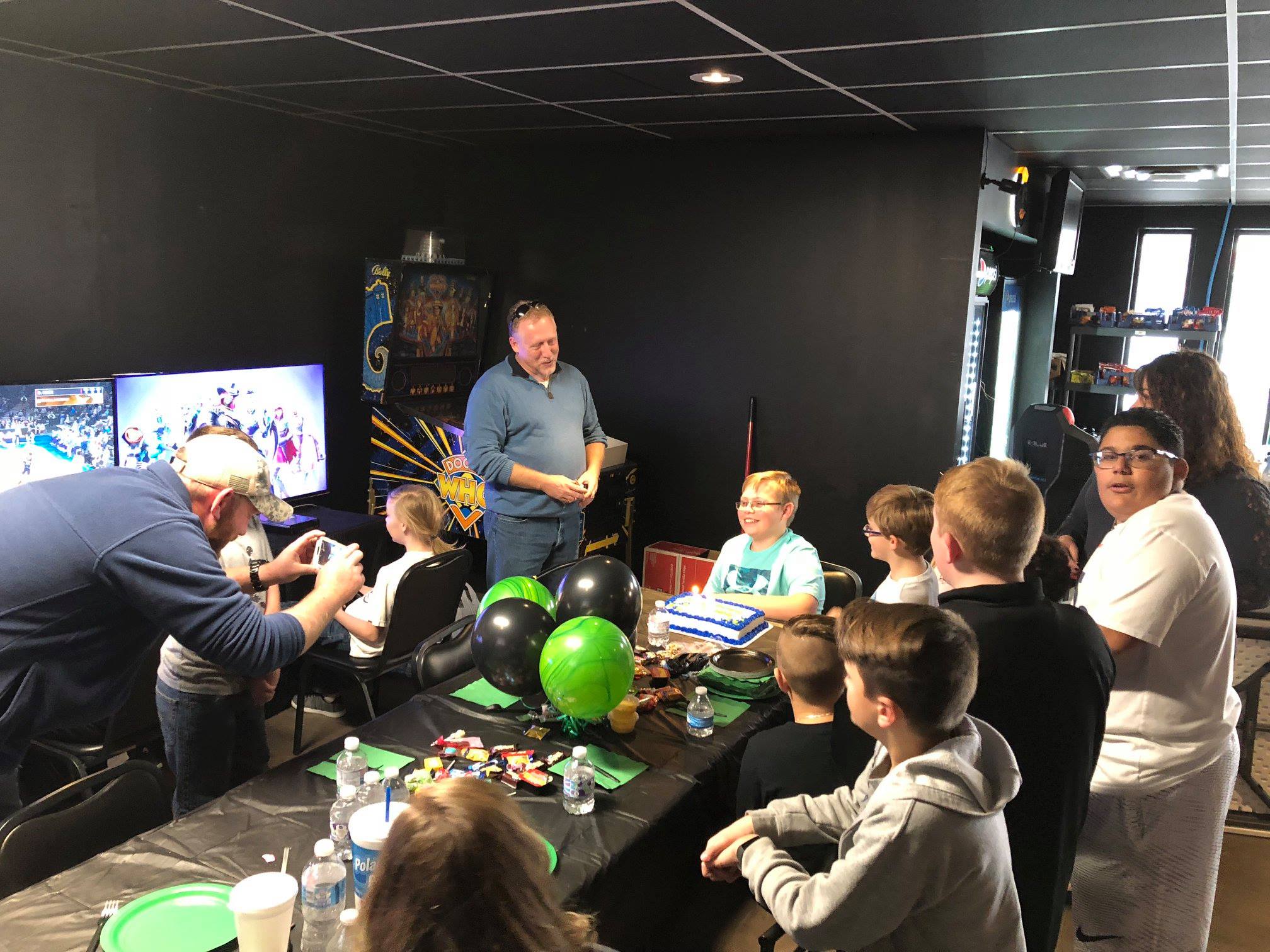 Esports centers are often a popular choice for hosting video game parties, as they typically have the latest gaming equipment and can be customized to meet your party needs.
Sign up for ggCircuit Updates!
Tips for Creating the Perfect Video Game Birthday Party
Video game party planning can be a daunting task, but you can create the perfect event for kids and their friends with a little bit of creativity and planning. Below are some things you can consider when planning for a customer's birthday party.
Birthday Party Options
Standard — The standard package typically includes a room reserved for 2 hours for a limited number of guests.

Premium — The premium package has unlimited guests for 3 hours, including party supplies.

Other — This option entails renting out the whole center and having full access to all the gaming hardware in the venue. Other details of this option (such as the duration and decors) need to be discussed in-depth with your customer.
Area for Birthday Song, Eat/Drink
Event area — This would be an enclosed area where the celebration can be held. Esports venues usually have a space that customers can rent for various events.

Entire venue — Transform the whole esports center as the party venue for the duration of the event.
Party Type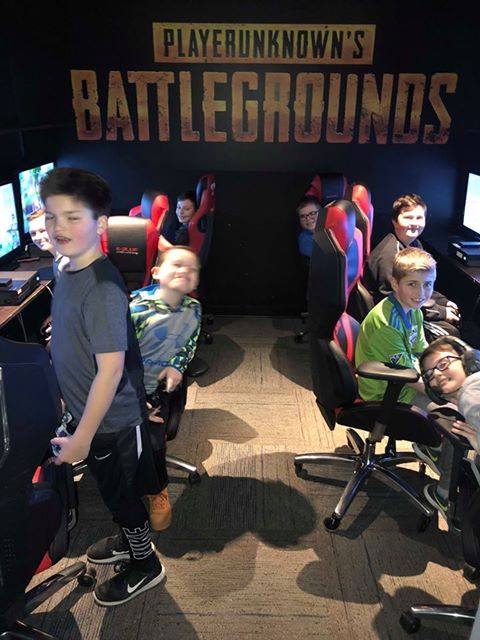 Choose Your Adventure — This kind of party lets the kids play a video game of their choice.

Themed Party — The games and activities will be related to the chosen theme, including decorations and party supplies.
Themed Party Options
● Choose a game — Some popular video game themes for birthday parties include Minecraft, Fortnite, Overwatch, etc.
● Get party people in-game together — Attendees can play games together in either co-op mode or competitions.
● Create a server/match/local play — You can also set up a server or match for the chosen game.
● Host a tournament — Tournaments are a great way to add excitement and competition.
● Provide prizes — Premium packages often include prizes for the winners of tournaments or competitions.
● Party favors, napkins, plates, etc. — Premium packages can provide party supplies like napkins and decorations. Most of these items are easy to find online, particularly on Amazon.
Staff
Train your staff to take note of the following:
Proper etiquette — Make sure that your team is oriented on how to interact with guests appropriately.

Availability — Make staff members available to help with any problems or concerns during the party.
Click here to test the ggLeap client!

Why is Hosting a Video Game Birthday Party a Good Idea?
A video game party is a great idea to implement, especially if the celebrant is interested in esports or gaming. That being said, an esports center is a great place to hold this type of event as it already has the space, equipment, and staffing to make it happen.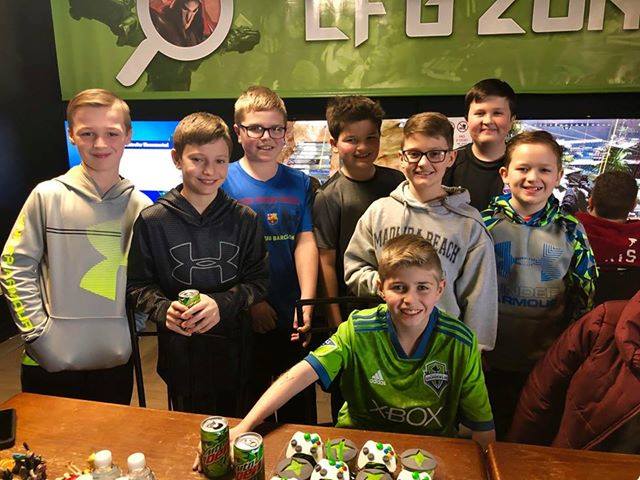 Some parents may also not have a clue about gaming, and being able to host a birthday party in your location can bring more revenue to your business.
Summary
Our experience with running esports venues can attest to how important it is to be able to host a customer's birthday celebration. Aside from the additional income, you can also make loyal customers out of the guests if the experience makes a good impression.
Add the ability to throw a party to your repertoire, and you'll never run out of options in your business. Need more inspiration? Head over to this article for more event ideas.

Also, don't miss out on our in-depth articles on how to host a themed birthday party!