An Esports Center's Guide to a Minecraft Birthday Party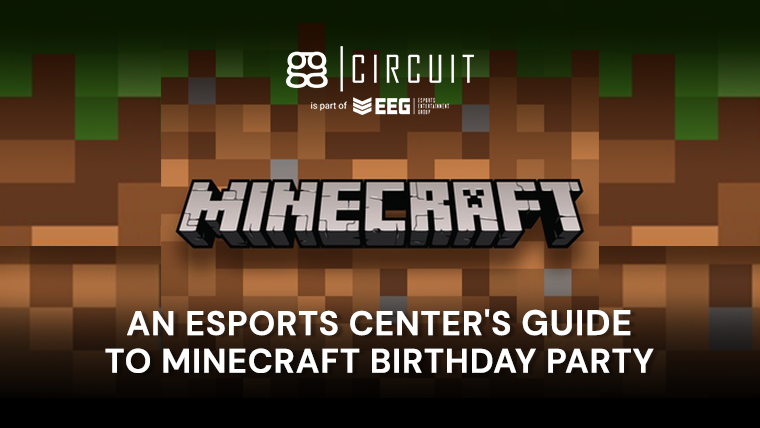 Have you ever wanted to introduce your esports venue to kids? Here's a genius idea:
How does hosting a Minecraft birthday party sound?
Nothing spells fun better than a birthday party centered around Minecraft for your younger clients. Throw a Minecraft party, and your customers will have so much fun they'll be spending each birthday party at your esports center.
In this post, we'll share our top DIY Minecraft birthday party ideas to help you throw an awesome party for kids. This article is the second in a series of posts on birthday party ideas, with the others being about how to throw a fun Roblox or Fortnite-themed party.
So get into the Minecraft mindset, and let's start planning a party around one of the world's most amazingly popular games!
---
---
What is Minecraft?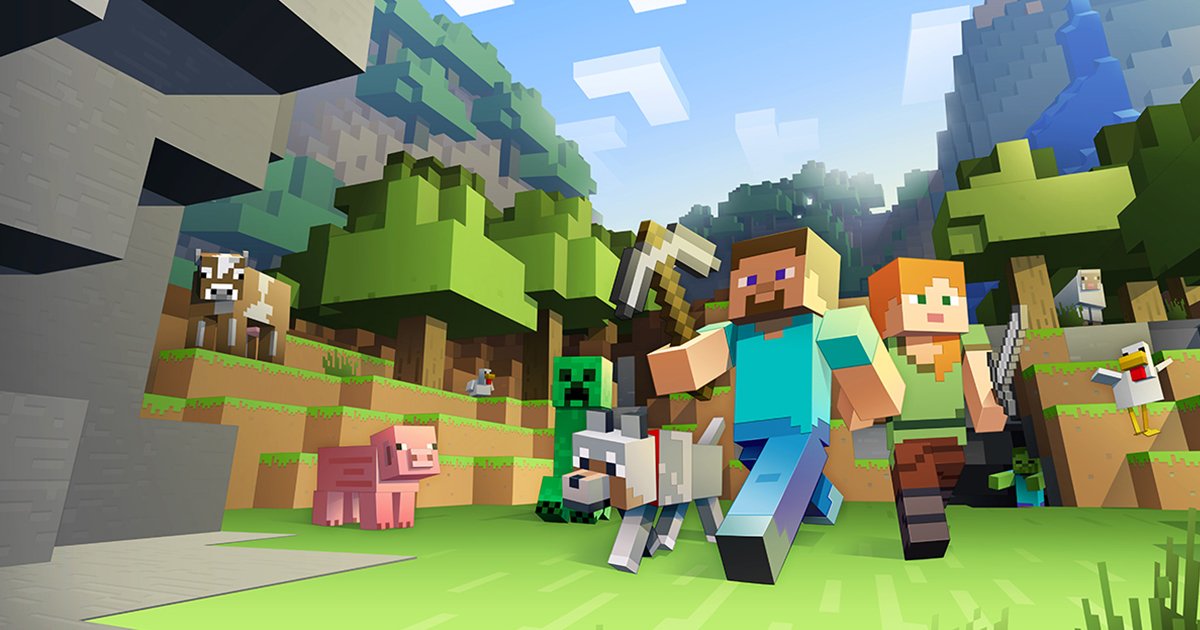 Like Roblox, Minecraft is an amazing sandbox game that allows players to wander a three-dimensional world and create objects using "blocks." These blocks, resembling cubes, represent real-world objects like dirt, rocks, wood, water, and metals.
Using these blocks, players can visit various areas on the Minecraft world map and build any object they fancy.
The building aspect and the seemingly aimless non-linear gameplay of Minecraft create much of the game's appeal, especially to kids. In addition, the absence of an ultimate goal with an effectively perpetually generated Minecraft world adds a sense of novelty. And if there's one thing the popularity of Minecraft has shown, it's that this is the perfect recipe for giving any kid a dopamine hit.
The game's creators, Mojang, intentionally designed Minecraft to take place in an ever-evolving world. This allows players to express their creativity (among other things) as they have fun making anything they want with the blocks and resources they've gathered in the game's 3D realm.
The game has several modes players can choose from: Survival, Hardcore, Creative, Adventure, and Spectator. Survival mode is the most popular gaming mode of the five. In survival mode, players gather limited resources and use them to build shelters and items. The shelters and items help players survive an onslaught of monsters. Players can die, but they respawn wherever they slept last. Survival mode is the basis of all other game modes, except for spectator mode. Spectator mode, as the name suggests, allows players to explore many worlds by flying through them without direct interaction.
Since its release in 2011, Minecraft has evolved, incorporating patches to accommodate and facilitate interconnected gaming. 2013 was when the game's multiplayer functionality came in full swing. In addition, Mojang made tweaks between 2018 and 2020 to the game's physics and in-game world creation. In 2020, the final version of the Minecraft beta version came out, incorporating deep learning super sampling (DLSS) to improve the game's images.
All in all, the gameplay for each mode remains the same — players collect resources and form objects with these. However, don't let the Lego-esque gameplay of Minecraft fool you; there's more to the game than just being a digital iteration of Blockaroo.
Given the acclaim the game has enjoyed, it's clear that it's not just kids who are into Minecraft. Because the game allows for infinite modding, even older third-party programmers are getting in on the action. The game's popularity amongst programmers has also led to a large community following. The community around the game abounds with great ideas for user-generated content.
As of 2022, Minecraft has sold at least 230 million copies. As of 2021, Minecraft also has a monthly user base of 130 million strong. As a result, many consider Minecraft to be one of the bestselling games of all time.
Sign up for ggCircuit Updates!
What is a Minecraft Birthday Party?
A Minecraft birthday party is a virtual get-together of sorts for kids. Minecraft parties were originally done with the players in their homes, where the host or celebrant was responsible for sharing login details for a dedicated server with friends.
With the rest of the world reopening, you can now achieve the same thing in your esports venue with all players present while having fun and eating cake at the table!
The server for a Minecraft party is open only to those invited. This will involve a virtual invitation usually set up by the host. Of course, you can help in this area when you act as the venue. The invitation contains the login details for the dedicated server of the celebrant's Minecraft world. The featured world will have everything from great party activities to parlor games.
The game will be the main playground, if you will. A Minecraft party can also have food like cake and candy — basically, everything that abounds in a typical kid's birthday party.
Things to Consider When Hosting a Minecraft Birthday Party
It takes more than a dedicated local server and a well-built Minecraft environment to host a Minecraft birthday party. Since kids will be coming, you'll have to deck your esports venue in a theme that screams "Minecraft party."
From a birthday banner to the Minecraft birthday cake, everything needs to be themed to the celebrant's preferences. But, of course, since it's all about Minecraft, you'll have to put creeper faces somewhere — whether they're on a party favor, the cupcakes, or creeper t-shirts. And don't forget the tissue grass mats and Minecraft birthday party sign bearing the celebrant's name!
Yes, there's a lot to consider in party favors, setup, and decorations. But don't worry — we've got your back!
Here are some important considerations, craft ideas, and other Minecraft birthday party ideas for you to cater to your customers:
The Number of Guests
The entire premise of this party doesn't work if you don't have enough available computers to cater to the guests. You'll have to consider how many people the host of the Minecraft birthday party will invite.
When hosting a Minecraft party, inform the celebrant how many computer terminals your esports center has, so they can keep this in mind while sending out invitations.
Minecraft-themed Decorations
Minecraft birthday party decorations aren't hard to find. Walmart and Amazon have plenty of Minecraft birthday party supplies and creeper printables for an awesome party.
Minecraft-themed Food and Drinks
The Minecraft cake will arguably be the centerpiece of the Minecraft birthday party, so the source for the cake has to be well known for providing cakes that look cool and taste good. Besides the Minecraft cake, you might need to look at these recipes for delicious Minecraft birthday party food. It will all look amazing when set up on the dinner table.
Minecraft Birthday Party Gaming Setup for the Celebrant and Guests
A competitive server is a safe bet, though you can also opt for a local server that allows the celebrants and guests to play with each other. Both competitive servers and local servers are great Minecraft birthday party ideas. If in doubt, ask the celebrant!
Minecraft-themed Party Favors
After the guests have had a blast, Minecraft birthday party favors are a nice finishing touch. Get these from the same places you got the Minecraft birthday party decorations. There is also many an Etsy shop that provides unique options.
Of course, you can always DIY these for the sake of variety. Here are some Minecraft party ideas for Minecraft birthday party favors.
Click here to test the ggLeap client!

Why Having a Minecraft Birthday Party is a Good Thing for Esports Centers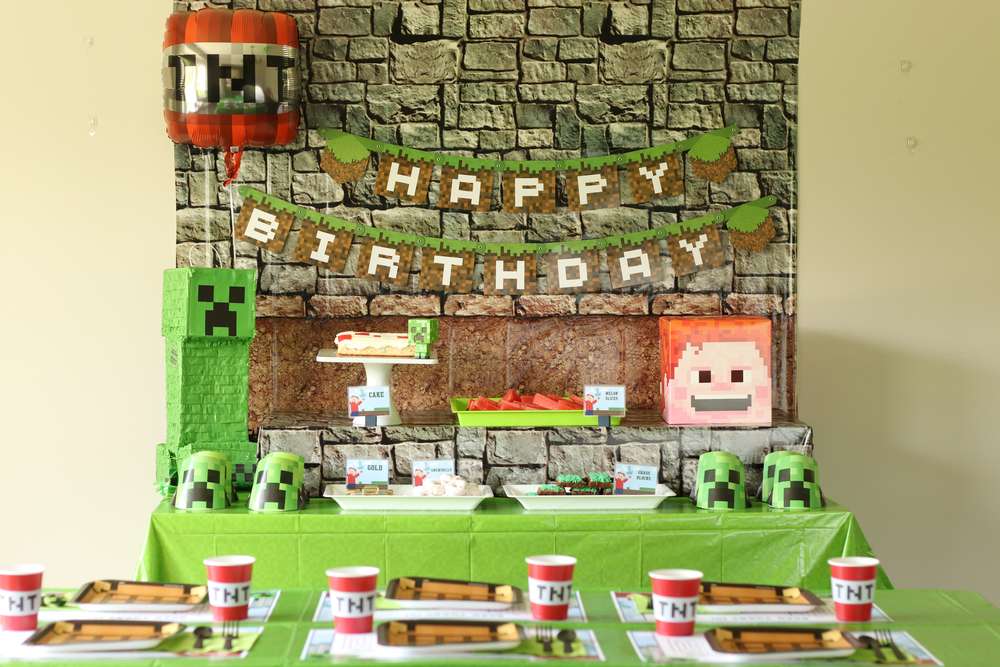 Photo courtesy of Catch My Party
A Minecraft party ranks high on the list of event ideas for several reasons. The most obvious reason is that it introduces your esports center to a younger generation of clients and their parents. With your center as the go-to venue for non-tournament events like birthday parties, you'll open yourself to a new pool of recurring clients. This can make up for slow months when there's no tournament going on — someone is always having a birthday! A Minecraft party also positions your esports center as a family-friendly establishment. Nothing says family-friendly better than hosting a child-friendly event.
In short, a Minecraft party can do wonders as you market your esports center to families. If you execute the Minecraft party ideas we've shared to perfection, hosting one will give you a steady stream of customers. All it takes is for a handful of kids to post about their Minecraft party event on Youtube or other social media!
However, this is just the tip of the iceberg. At the end of the day, you got into business to offer your center as a venue for esports. A Minecraft party is hardly what you'd call a frag-fest like tournaments for Counter-Strike: Global Offensive or Call of Duty: Warzone. However, you can think of kids (and parents) at the party as potential clients to introduce to the world of competitive gaming.
By hosting a Minecraft party, you can plant the seed of thought that can blossom into curiosity and fascination with competitive gaming. Viewed through the lenses of esports, you'll find that events like a Minecraft party benefit your center and esports as a whole.
Think of this as you implement your awesome new Minecraft party ideas!
Summary
If you're looking for fun ideas for events, you can't go wrong with a Minecraft party.
Throwing an exciting party is easy with a dedicated local server for the event. You'll be ticking all the boxes by decking out your esports center with decorations with a Minecraft theme. With a creeper on each cupcake and a bunch of party favors, everyone will have a blast — including you!
Be sure to check out our other articles to learn more!
ggCircuit is a part of Esports Entertainment Group (GMBL).