An Esports Center's Guide to a Roblox Birthday Party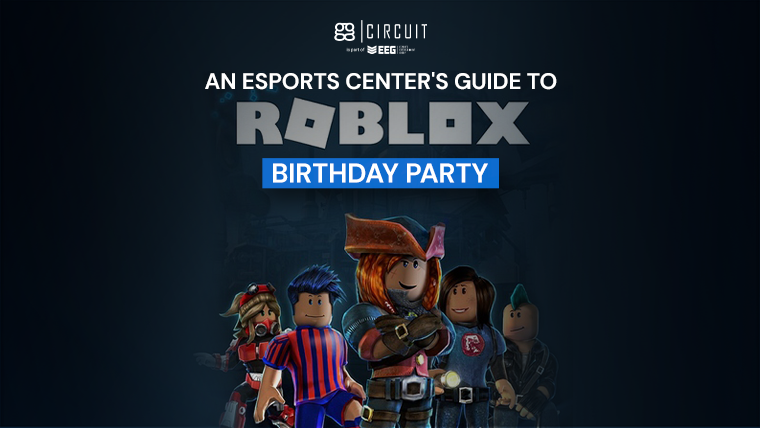 As an esports center owner or operator, you may be wondering how to attract more business. Roblox birthday parties could be the answer! Roblox is a leading online platform for creative gamers, and its popularity is only increasing.
More and more young players are flocking to Roblox, and hosting birthday parties can be a great way to tap into this vibrant market. So if you're looking to increase your business and build lasting connections with young Roblox players, here are some tips for hosting a successful Roblox birthday party.
---
---
What is Roblox?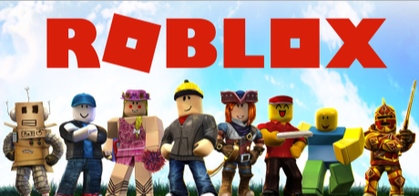 Roblox is a popular online gaming platform that allows players to create and customize their virtual worlds. Roblox also offers exciting features, including live chat capabilities, user-generated content, and streamlined gameplay.
As the popularity of esports grows, many video game enthusiasts are turning to Roblox as a way to engage in competitive play. This has led Roblox users to host their own Roblox birthday parties, which are fun and engaging events that allow players to celebrate their love of gaming.
What is a Roblox Birthday Party?
It is a Roblox-themed party where kids can come and celebrate their friend's birthday and play Roblox together. The birthday child will usually have a Roblox account, and their friends will join in the game to play together.
You will need to have Roblox-themed party decorations, food, and party favors to complete the experience. When planning a Roblox-themed birthday party for a customer, a few essential tips can help ensure that the party is successful.
Sign up for ggCircuit Updates!
Things to Consider When Hosting a Roblox Birthday Party
When hosting a Roblox birthday party, here are some things to keep in mind:
The Number of Guests
Roblox birthday parties are great for groups of up to 20 kids. But, any more than that, things can get a bit chaotic.
Also, keep in mind that Roblox is most popular with kids ages 8-14, so it's a good idea to focus on inviting this age group.
Roblox-themed Decoration
You can find Roblox-themed party supplies at most party stores or online. Roblox balloons and banners are a great way to set the tone for the party. It will help make the children feel that they are in a Roblox game.
Roblox-themed Food and Drinks
Roblox is all about creativity, so why not take this opportunity to get creative with your menu? Roblox-themed food options include things like "build your own burger," "power-up punch," and "health potion cookies."
Roblox Game Setup
Roblox birthday parties usually include some gaming. Make sure that each kid has their own account or assign staff to assist in creating an account for them.
Note that due to the volume of Roblox's players and servers, there's a great chance that the celebrant and their friends might not end up on the same server of their chosen game. However, here are some things about this game that you need to know:
Games List
Due to the volume of games being created in Roblox, players who are new to this game may find themselves overwhelmed. As of this writing, over 40 million games are available in Roblox.
It is prudent to be familiar with the best games in Roblox to assist your customers better. Of course, make sure to consider the ages and preferences of your players when recommending a game.
Creating a Private Server
Creating a private or VIP server may cost Robux, which is purchased with real money. However, this is the only way to enable the players to be on the same server. Take note that not all games have the ability to create a private server.
Roblox Game Creation Feature
Using this feature is a good idea for guests that are more inclined to create things and share them with their friends. This is where Roblox really shines and will actually give children a chance to learn something about game development.
The Roblox Studio has to be downloaded to the PC to edit a created game. This article is a great starting guide for making games in Roblox.
Mini-tournaments and Prize Giveaways
Roblox birthday parties are all about fun and games. So why not add some extra excitement with mini-tournaments and prize giveaways? Of course, the prizes have to be Roblox-themed items to make it even more fun!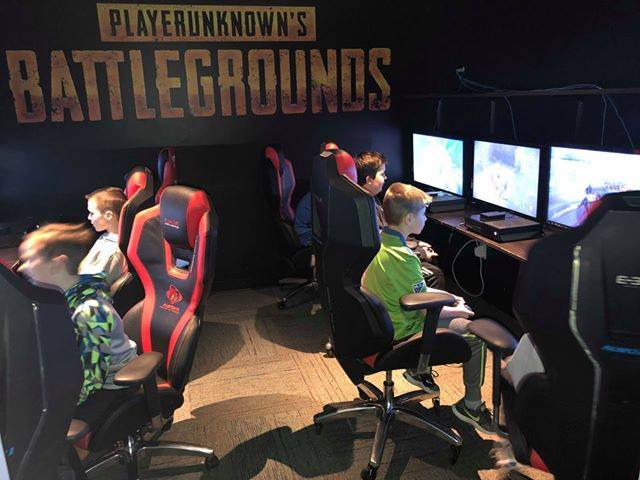 This is a great way to keep the kids entertained and give them something to take home at the end of the party.
Roblox-themed Party Favors
Roblox-themed party favors are a fun way to top off your Roblox birthday celebration. Options include Roblox goodie bags, trading cards, action figures, etc.
You can purchase Roblox party favors online, like on Amazon. Favors can also be homemade, like Roblox-themed cookies or cupcakes.
With these tips in mind, you're sure to have a Roblox birthday party that your guests will love. So get creative and have fun with it!
Click here to test the ggLeap client!

Why Having a Roblox Birthday Party a Good Thing for Esports Centers?
A Roblox party theme is a great way to engage and attract young players to an esports center. Roblox is a popular online game that draws millions of players every day, making it the perfect choice for an esports center's next party theme.
Roblox-themed party can help boost foot traffic and engagement at your center, bringing in new players and energizing existing ones. Moreover, the Roblox party provides an excellent opportunity to bring people of all ages together. Roblox is popular with kids, teens, and even adults, so an esports center that hosts a Roblox party can expect to see a wide range of guests.
This can help create a more vibrant community at your center. You can bring together Roblox players from all backgrounds and skill levels, creating a fun and welcoming environment for everyone.
Summary
Roblox birthday parties are becoming more and more popular. They're a great way to celebrate a child's birthday with all their friends, and there are many great Roblox party ideas out there to make the day even more special.
Video game-themed parties are one way to bring more revenue to your esports venue. Research what games are popular among your customers and get ideas on the best type of decorations for each theme.
Be sure to check out our other articles to learn more!
ggCircuit is a part of Esports Entertainment Group (GMBL).