Starting a Video Game LAN Center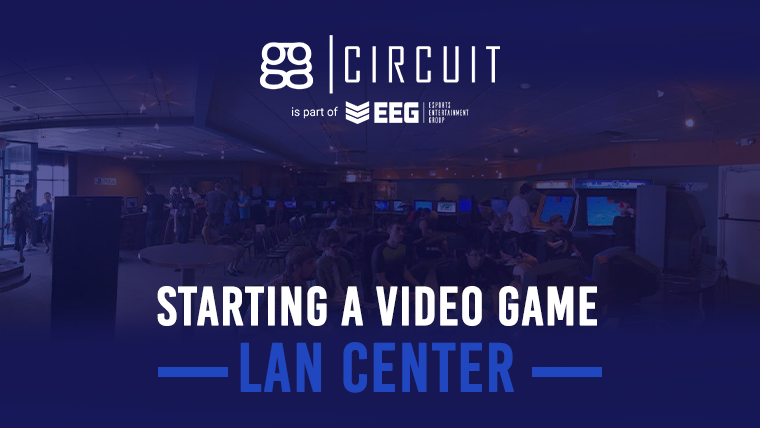 As LAN center owners and creators of the best esports venue management software around, we often find ourselves bombarded with questions about how to start a video game LAN center. As much as we want to help everyone, we hope this blog post will help some entrepreneurs get an idea of how to get their gaming center off the ground.
Typically, operators will have the most inquiries when a business starts. So, to avoid having the same conversation repeatedly, we thought it'd be a good idea to answer all potential questions here in this blog post.

Video Game LAN Center
The most common question is how many and what type of systems are appropriate to set up in a LAN gaming center. We will answer this and a few other related topics using a bit of math, common sense, and a sprinkle of experience that we've gathered throughout the years.
Get the Esports Station Numbers Right
When you're starting a video game LAN center or an esports center as a business, the first thing you've got to get right is the number of units for each kind of system you need. After that, it's all in the math.
Most people throw random numbers at us saying that they want to install, for example, six Xbox consoles and six PCs. Unfortunately, many of the numbers suggested by new owners are wrong and do not make much sense.
Why would you want to have six PCs if the usual multiplayer PC games have five players per team? Likewise, why would you only have three consoles, such as Playstation, Wii, or Xbox?
A little bit of math, and you'll come to the correct number of systems you need to put up when starting. As much as possible, try to have at least 10 PCs for a full-on 5v5 LAN game. At least eight units should work fine for consoles if you have any budget constraints.
The numbers will teach you how to be efficient and maximize your space, units, and earnings. Here are things to remember when it comes to the number of systems you'll need when starting:
It would help if you strived to start with 40 stations. That is regardless of the size and population of your city. Forty units should be enough to earn about $1,000 on a busy weekend.

We would suggest securing at least 16 units of

Xbox

and 16 units of

Playstation

. If that's not possible, then a couple of each should suffice early on. The reason to have at least a few of these consoles is for players to have access to exclusive games. You will also cater to the fighting game community, putting butts in seats. Your center should be more attractive that way.

Lastly, make sure to accommodate multiple team event gaming sizes.
Your PC units should be in a multiple of 10 for at least a 5v5 event (or 12 for Overwatch), and your console gaming units should be at a multiple of eight or at least 16 for four teams on a 4v4 event.
An esports center should have many computer units because popular modern casual and competitive esports titles are PC-based.
For more information on calculating the financials of your LAN center space, check out our calculator. Connect with us here if you want more info on how we can help you figure and firm up your start-up costs.
Sign up for ggCircuit Updates!
Wisdom From Experience
Having operated multiple LAN centers throughout the years has given us a ton of practical knowledge about running one. So let us share some more of them.
Please take note that a LAN center works more like a movie theater, and the weekends are its busiest days of the week. There's no surprise given that our target markets are mostly 18 to 24-year-olds. When school is out, your LAN center will get crowded.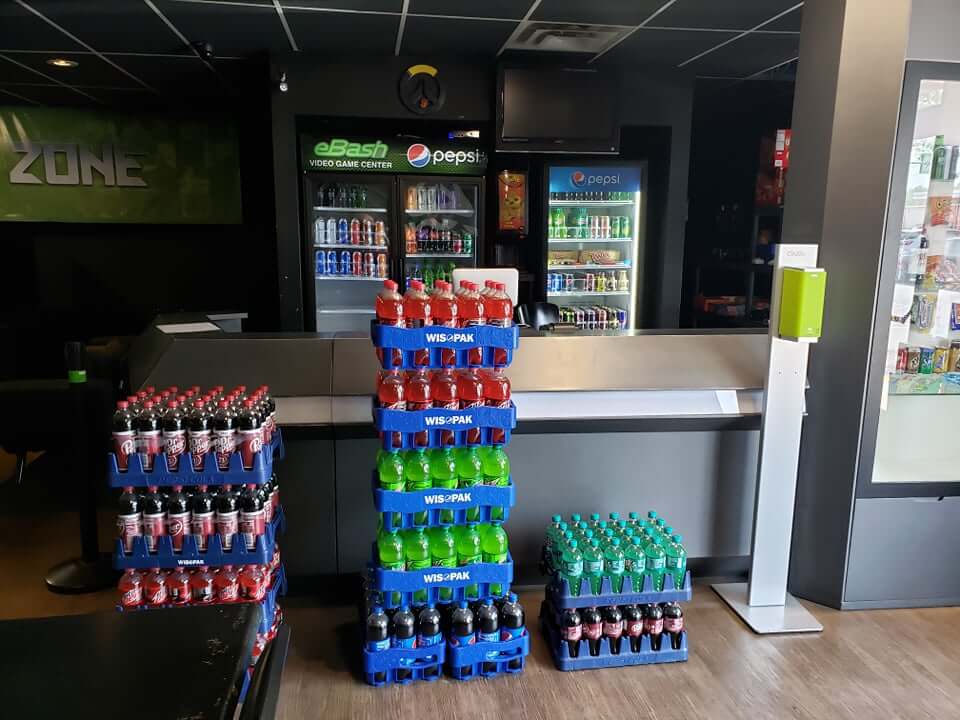 There will be more gamers during the weekend and you should take advantage of this by offering food and beverage to customers
The rule of thumb is that you should be able to cover all of your expenses for the month with what you're going to earn on weekends. So, for example, if your monthly payments amount to $10,000, you will have to earn $2,500 at least per weekend.
There should be a strategic financial plan to at least keep your head above water as you learn the ropes, develop a system, and eventually grow your business.
Also, please note that many first-time visitors to your LAN center will come with friends and will want to play the same games together. So if you have the number of units per system that we discussed above, you'll be good to go.
Otherwise, you'll risk losing all of them if you can not accommodate them. Lastly, don't buy game licenses for each system in your LAN center. Most of the games are the same on different systems, which would be an additional but useless expense. Plus, you can utilize the ggCircuit suite of products to serve up licenses as needed, saving you money.
Space and Equipment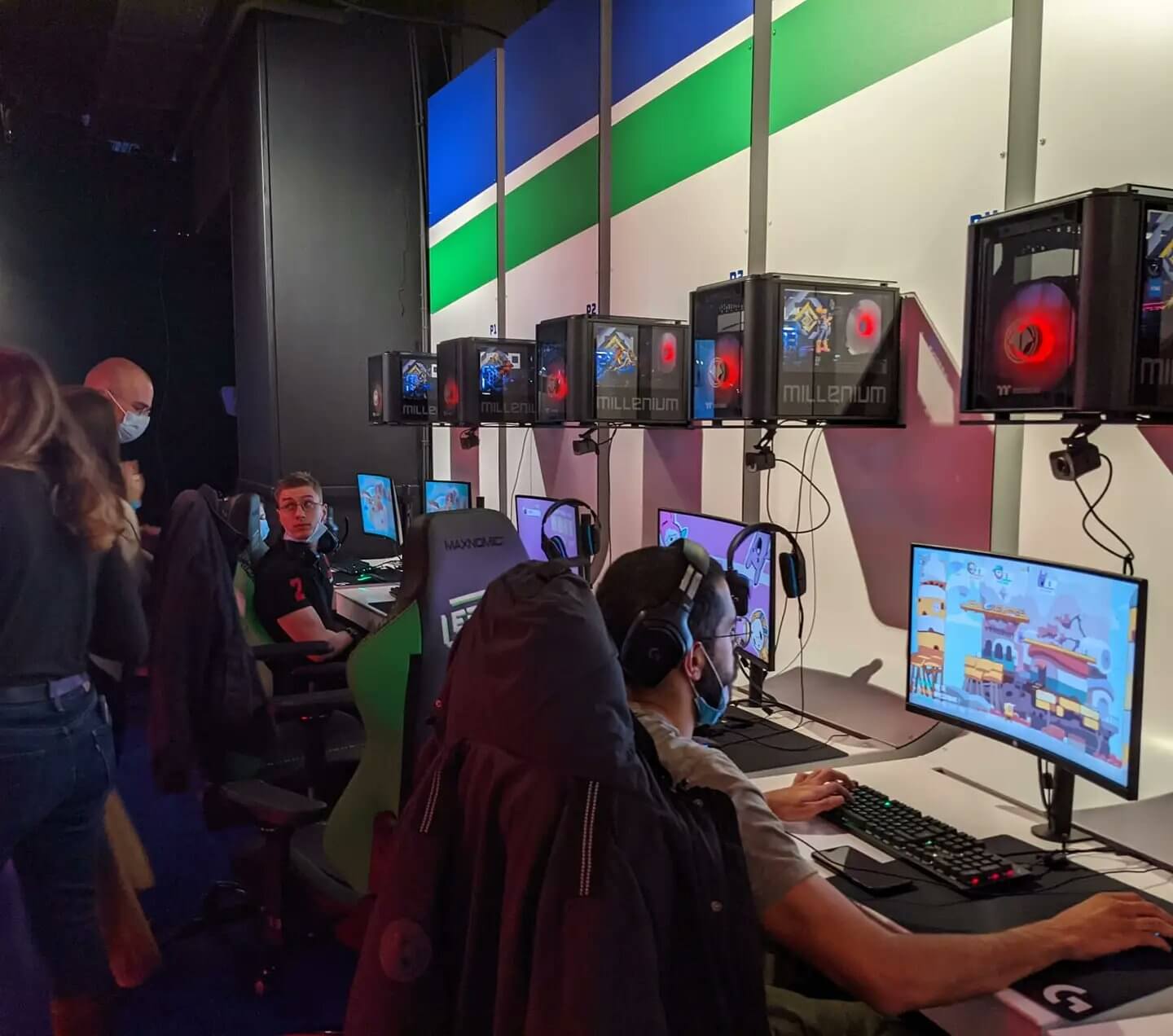 Gaming centers should have computers that can play popular esports titles - image courtesy of Espot
Apart from getting the correct units and managing your finances, you also need to ensure that your esports center is a comfortable community space for all gamers. We're talking about just the right amount of comfort and not too much of it.
Make sure not to put up huge monitors. Gamers are in your center to enjoy, play, eat, drink, and compete with their friends — not get awed by technology. Just make sure to have at least 36 inches of counter space and 24-inch monitors. That should be four players per 12 feet.
You will also need to invest in quality peripherals such as gaming keyboards and mice. Having the right equipment is part of the overall experience in a LAN center.
Maximize your space by placing systems efficiently in some regions of your LAN center. Ensure to maintain your systems, impose safety rules, and keep the place clean.
Click here to test the ggLeap client!

Get Your Gaming Center Off the Ground
If possible, get as much space as possible for your LAN center. No esports center owner has ever complained to us that they have too much room.
Start your business as big as possible, and then upgrade whenever necessary and whenever you can. Be strategic with your decisions, and don't get carried away by your love for gaming and games. The world loves video games, which will never change and only evolve. So, grow with it.
Find Alternate Paths of Revenue
We want to convey one word of caution that esports by itself is not yet a sustainable business. Please be sure to diversify your offerings with paths of revenue. Offering snacks/drinks or food & beverage is a no-brainer and has provided us with 40% of our income.
Actively promote parties and events to take place in your location. Consider traditional methods of entertainment like pinball, VR, ax throwing, and more to bring in a broader demographic of people. Utilize your technology to earn revenue while idle, such as ggCrypto.
Gaming Center As An Attraction
The business model that we have discussed are some of the basic things you need to know when running an esports gaming center.
However, this industry is starting to see a massive shift, and we are now in a time where we should add esports as an attraction. If you start this business from scratch, think of things you can put around your esports part of the business. Gone are the days when a LAN gaming center could make revenue out of PC rental time by itself.
Instead, we should develop ways to make other revenue streams in our business to ensure longevity, and of course, make a profit out of it.
Are you interested in learning more about esports as an attraction? Send an email to our sales team at sales@ggcircuit.com.