List of the Best Ikea Desks for Gaming (2023)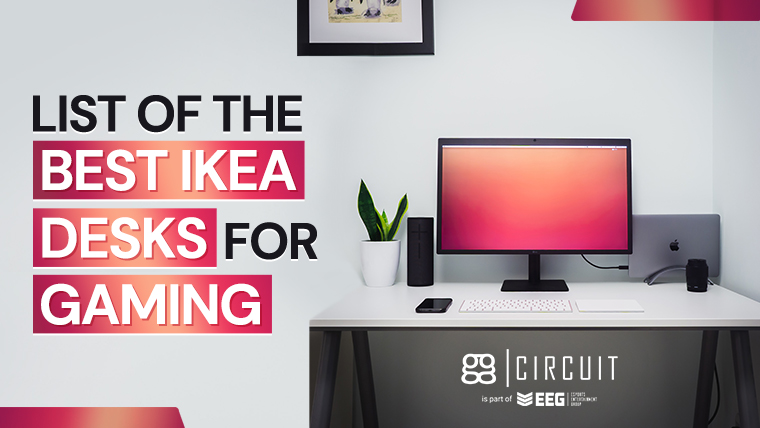 Are you in the market for the best gaming desks? If you are, then you've come to the right place. We've done the research for you, and if you're a fan of a particular Swedish-Dutch retailer, then you'll love what we have in store for you.
In this blog post, you'll find a list of the best IKEA gaming desks in a wide price range, so you can be sure there's something for everyone. So have a look around to see which of these great options will be your top pick.
---
---
What Is the Best Gaming Desk at IKEA?
When it comes to gaming desks, there is no one-size-fits-all solution — the answer to this question will vary greatly depending on your needs, preferences, and purpose. Luckily, we've gathered the best gaming desks at IKEA to help you make a sound decision.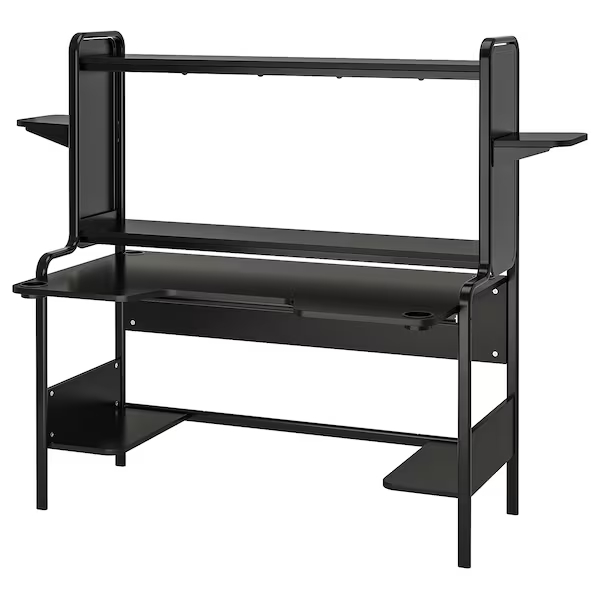 If you want to start gaming right, then IKEA's Fredde might just be the perfect table for you. With superb build quality, this beautifully designed yet functional desk can handle any kind of gaming rig, offering a smooth gaming surface, flashy RGB lighting, and shelves to accommodate most sound systems.
To provide you with this excellent gaming setup, IKEA took it upon itself to talk to lead designer, David Wahl, who also happens to be a gamer. In a bid to create the ultimate gaming table for all who want a completely immersive experience, IKEA listened to their resident gamer to create Fredde.
As Wahl designed this model, he aimed to provide gamers with the freedom to customize their space — he started by cutting out a part of the desktop to allow players to come closer to the screen. This resulted in a desk that can fit a 32" screen, speakers, and an unobstructed space for pedals when playing driving games.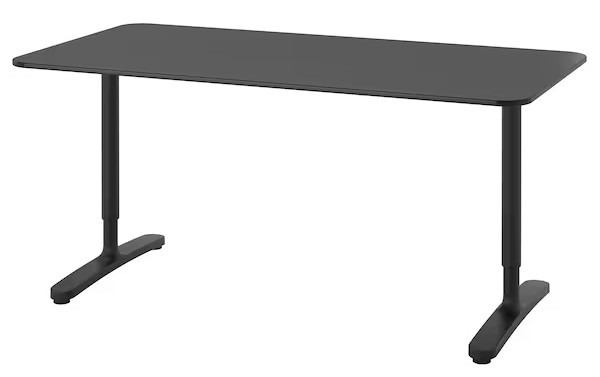 The IKEA Bekant takes a more low-key and clean approach and can work just as well inside a home office as it would for your gaming setup. Office workers will be delighted to find that this table offers a generous work surface, which hides its ingenious solution for wire management, keeping your cords out of sight and out of mind.
On the other hand, gamers will be thrilled to know that Bekant comes in eight different colors so that you can create the perfect setup regardless of your chosen color scheme. It's also made from strong and durable particleboard sealed with veneer, foil, or varnish to add to the table's aesthetic.
Because of its simple yet practical design, this table makes it easy to access cable outlets, making it a must for your collection of gaming gear.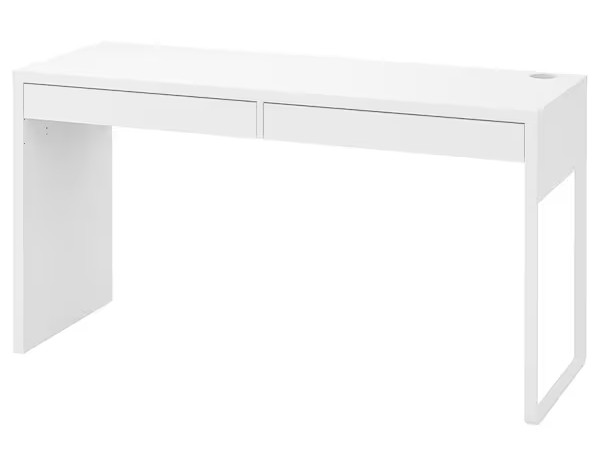 If you're low on budget and are looking for a steal, the IKEA Micke desk comes at a very affordable price while being a suitable desk for small spaces. With a clean and simple design, this gaming table is perfect for personal use and can be combined with other desks or even a drawer unit from the MICKE series to enhance your gaming nook.
Designer Henrik Preutz was behind this beautifully minimal gaming table to simplify everything in life and to present something different in today's high-tech world. This table allows gamers and workers to get maximum function while working with minimum space.
Sign up for ggCircuit Updates!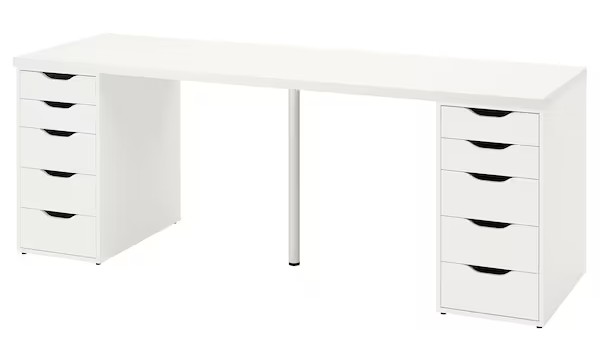 Lagkapten can be described as the best IKEA desk combo, which consists of Alex drawers, Adil legs, and a great tabletop. This big desk offers plenty of space for gamers and office workers and enough room for a computer, papers, consoles, and everything else you need.
Because the table is made to be extra long, there's enough space for two chairs to fit in. In addition, the large drawer on either side provides ample storage and can come in various sizes where all your things are within easy reach.
Constructed boards are used to create this table, which is resource-efficient and light while still providing a strong and stable base. Every board has been created with a frame made from fiberboard, solid wood, or chipboard, along with a honeycomb-filling structure inside for extra durability.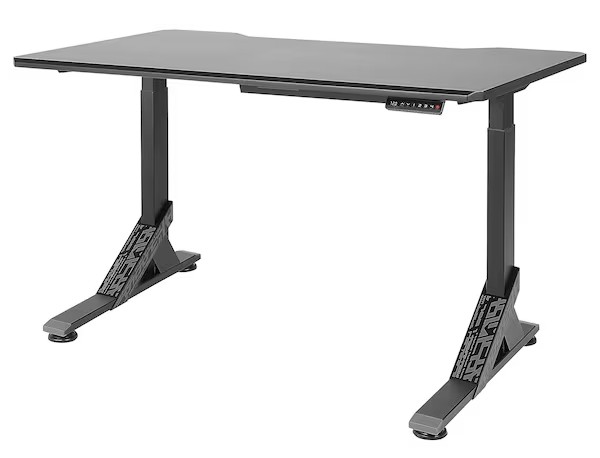 If you're looking for a high-quality standing desk that will feel right at home in your gaming room, look no further than Uppspel. Whether you sit or stand while playing, this table can keep up with your needs and can be adjusted to different heights, from 29 to 47 inches.
To make things even easier for you, this desk comes with four pre-set height positions that allow for quick height adjustments at the push of a button. Another great feature of this gaming table is the built-in USB port, which will enable you to charge your most important devices.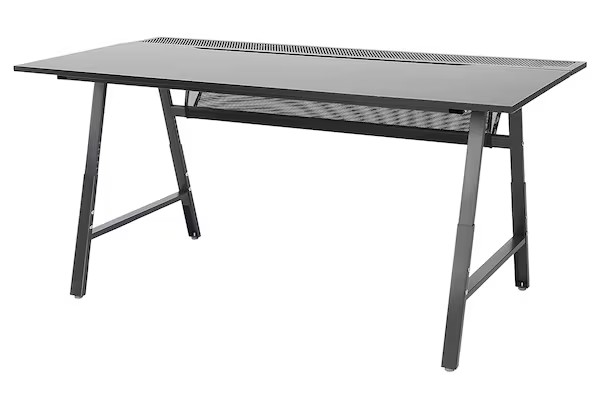 If you're a neat gamer, you'll love using Utespelare — from its sleek design to its cable management system, and it has gaming written all over it. This remarkable feat was achieved as a result of IKEA's collaboration with leading gaming experts, the Republic of Gamers (ROG), delivering a piece of paradise for devoted PC gamers.
Offering a vast space of 160 cm x 80 cm across the table's surface, Utespelare can store gaming monitors, video games, consoles, and everything else you might need to eliminate the competition and ensure victory. In addition, it provides a clean and simpler design without any flashy details, making it the best option for gamers who prefer a muted gaming set-up.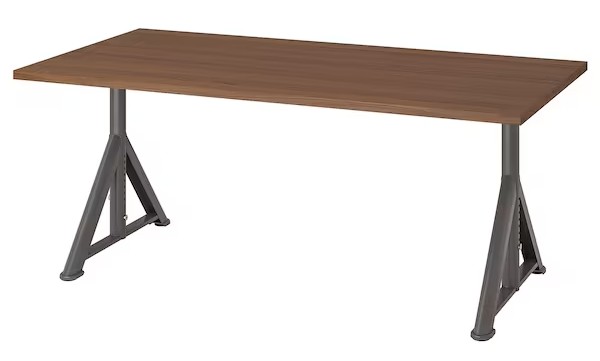 The Idasen writing desk offers a clean-cut look without any bells and whistles — it does, however, provide gamers and workers with functional features such as its adjustable legs. This allows you to mount the tabletop at a height that works for you and your needs.
Designer Jon Karlsson created this executive desk from particleboard, which consists of fiberboard and honeycomb paper filling, along with finishing touches using stain, ash veneer, clear acrylic lacquer, and plastic edging. The result offers a huge desk surface area with plenty of room for both work and play.
Idasen also comes with a cable management solution under the table, so it's perfect for players who hate cables. Finally, this gaming table comes with a 10-year warranty.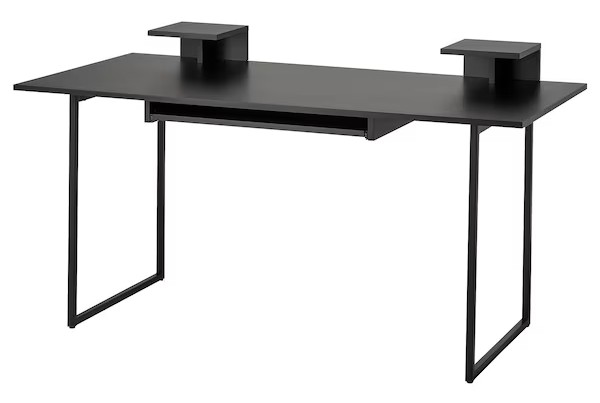 Suppose you're a fan of all-black setups. In that case, you'll love Obegransad — made in collaboration with Swedish House Mafia, legends in electronic music, this limited edition gaming table has everything you need. So whether you're a gamer, music creator, or office worker, you'll find this table is worth investing in.
Made using strong and durable steel, this table is perfect for music production, playing video games, and getting work done. The best part is that it comes with keyboard trays that can be pulled out when needed and put back inside for storage, leaving a small footprint.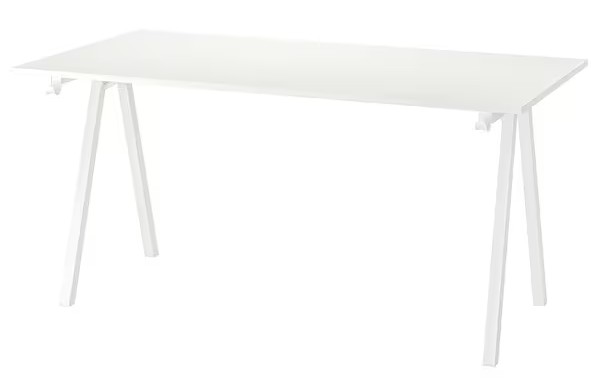 For a clean-looking gaming or working station, Trotten is an excellent option since it also provides an easy and straightforward assembly process. Good news: this desk also offers affordable pricing and flexibility since it can be combined with other desks to create an effective space for meetings, brainstorming, and collaborations.
Moreover, its sturdy A-shaped legs can efficiently use the space underneath the desk without any obstruction from the table legs. It also comes with two hooks by the side of the table, allowing you to hang your essentials.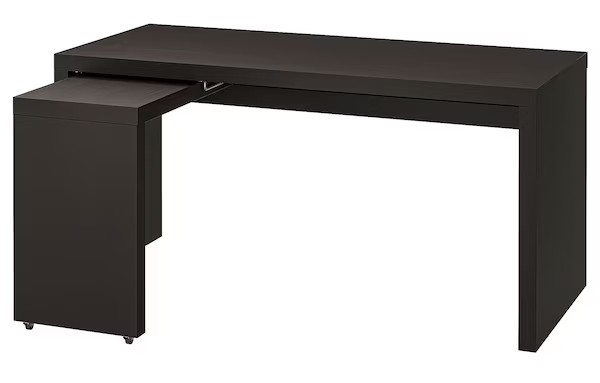 I-shaped desks like Malm are pretty uncommon since they come with a pull-out panel to provide extra room whenever you need it. Then, once you finish playing games or working for the day, you can simply roll the panel back underneath the desk to save space around your workstation.
Many have crowned this model as the best desk that IKEA has to offer because apart from providing enough space, it also collects cords and cables under the table through its built-in shelf. Made with particle board and veneer, this table is highly durable and can provide excellent longevity.
Click here to test the ggLeap client!

Is a Standing Desk Better for Gaming?
In recent years, many theories have been put forth about how a sedentary lifestyle can be bad for your health. For example, if you are sitting down most of the time while you work, only to go home and sit down to play your favorite games for hours, there is a good chance that you're doing more bad for your body than good.
However, this doesn't mean that you need to purchase a standing desk because standing all day won't do you any good either. The most important thing is to keep the body moving, so even if you sit a lot, you can stay healthy by constantly shifting your position or standing up often.
You may also benefit from a desk that can transition from both positions, which can encourage you to move to and from sitting and standing throughout your day.
What Size Desk Should I Get for Gaming?
As mentioned, there are no one-size-fits-all solutions for gaming tables since not everyone has the same needs, requirements, and preferences. However, a generally accepted size for gaming desks is a tabletop of 30 (W) x 23 (H) at a minimum.
But if you have enough space and the budget allows for it, it's generally better to go with bigger tables to give you more space, moving room, and comfort.
Is a Gaming Desk Worth it?
The answer to this question will depend on the purpose that your "gaming desk" will serve — if you're looking to play games and require a dedicated desk for your monitor, mouse, keyboard, and other gaming peripherals, then yes, it is worth it.
Many gaming desks will be designed specifically for that purpose — some will come with shelving to help hide unsightly cables, while others will come with USB ports to charge your devices. Others will come with RGB lights to make your gaming station pop out and make a statement.
However, if you're looking to get more work than gaming, you're better off getting a good office desk that will provide you with all the storage you need for paper and documents.
Summary
When it comes to building a home for your computer desk, an IKEA desk setup isn't a bad idea — in fact, you might find that it's a good idea to try their products if this is your first time in the gaming world. They've listened to gamers and have created a series of products that won't just help you get work done but will also help you traverse any world in every universe contained in every game you own.
For the perfect gaming setup and more, head over to IKEA today to get started.
ggCircuit is a part of Esports Entertainment Group (GMBL).