Best Accessories for Gaming Setup in Esports Centers 2023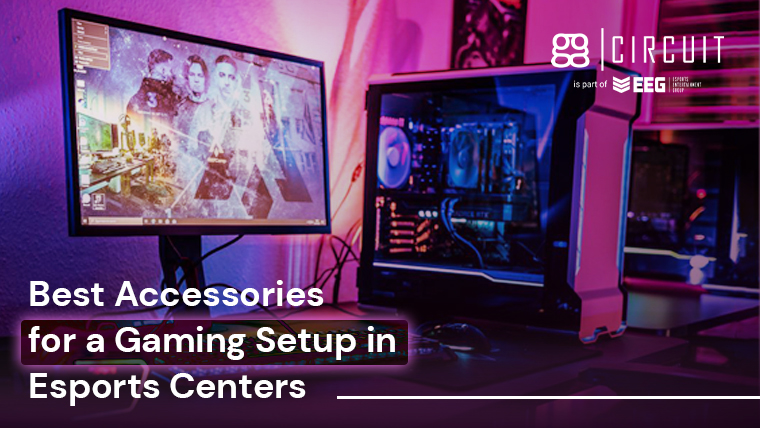 Possessing the best gaming setup for their needs is a dream that any esports gamer can make a reality. The right gaming setups enhance gamers' performance and ensure that they have everything they need to make their gaming experience as pleasant as possible.
However, there is a myriad of gaming accessories sold today that can make it difficult to select the right items to bring to the table (pun intended).
That's why we've prepared for you a list of the top things you can add to your gaming desk.
---
---
What Are the Best Gaming Accessories?
The best gaming accessories to have in esports centers this year are those items that can enhance your gaming performance, comfort, and capabilities. If your gaming desk setup features most of the product categories in this section, good job!
If not, or if you're unsure, you should check out the following gaming desk accessories below for gaming setups.
Sign up for ggCircuit Updates!
Gaming Headsets
Overview
A gaming headset is one of the top products to have on any gamer's desk today. It offers better audio quality than traditional speakers, but gaming headsets also give you improved reaction times when encountering opponents and a more immersive experience.
Apart from the standard stereo sound with these headsets, you can also enable surround sound to create a significantly realistic auditory experience. This feature allows you to hear audio cues from various angles when using your gaming PC.
The Razer Kraken X offers 7.1 surround sound capability so that users can experience accurate positional audio while playing video games. In addition, it features its own customized 40mm drivers, called the Razer TriForce, that allow for amazing audio experiences no matter the setting.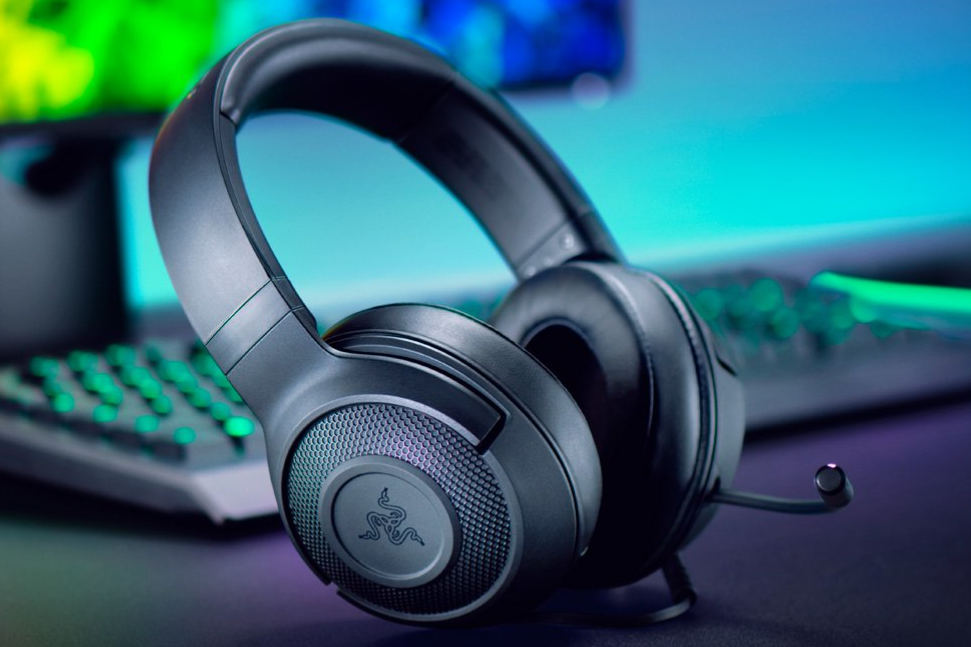 Image courtesy of Razer
One of the most significant features of the Kraken V3 X is its ultra-light and ergonomic build. Weighing 285 grams, you can expect this gaming headset to feel comfortable when equipped.
Bottom Line
As mentioned above, a gaming headset is necessary for any gaming setup as it allows for pinpoint accuracy of audio signals. It's probably one of the gaming accessories you can't do without, especially if you're playing in esports centers.
Gaming Chairs
Overview
Gaming chairs are specifically made for gamers and are primarily meant to provide comfort within your gaming setup while playing. The good news is that their prevalence has allowed them to become better and more affordable, making a big difference to the overall experience.
A gaming chair helps in promoting good posture and supports your spine while sitting down for long gaming sessions. In addition, it helps prevent pain as it conforms to the human body quite well.
The SecretLab Omega 2020 series of gaming chairs is the flagship best-seller of the brand that provides enhanced comfort, reliability, and support for gamers. In addition, this gaming chair's package comes with its own signature memory foam head pillow and lumbar pillow for better body posture.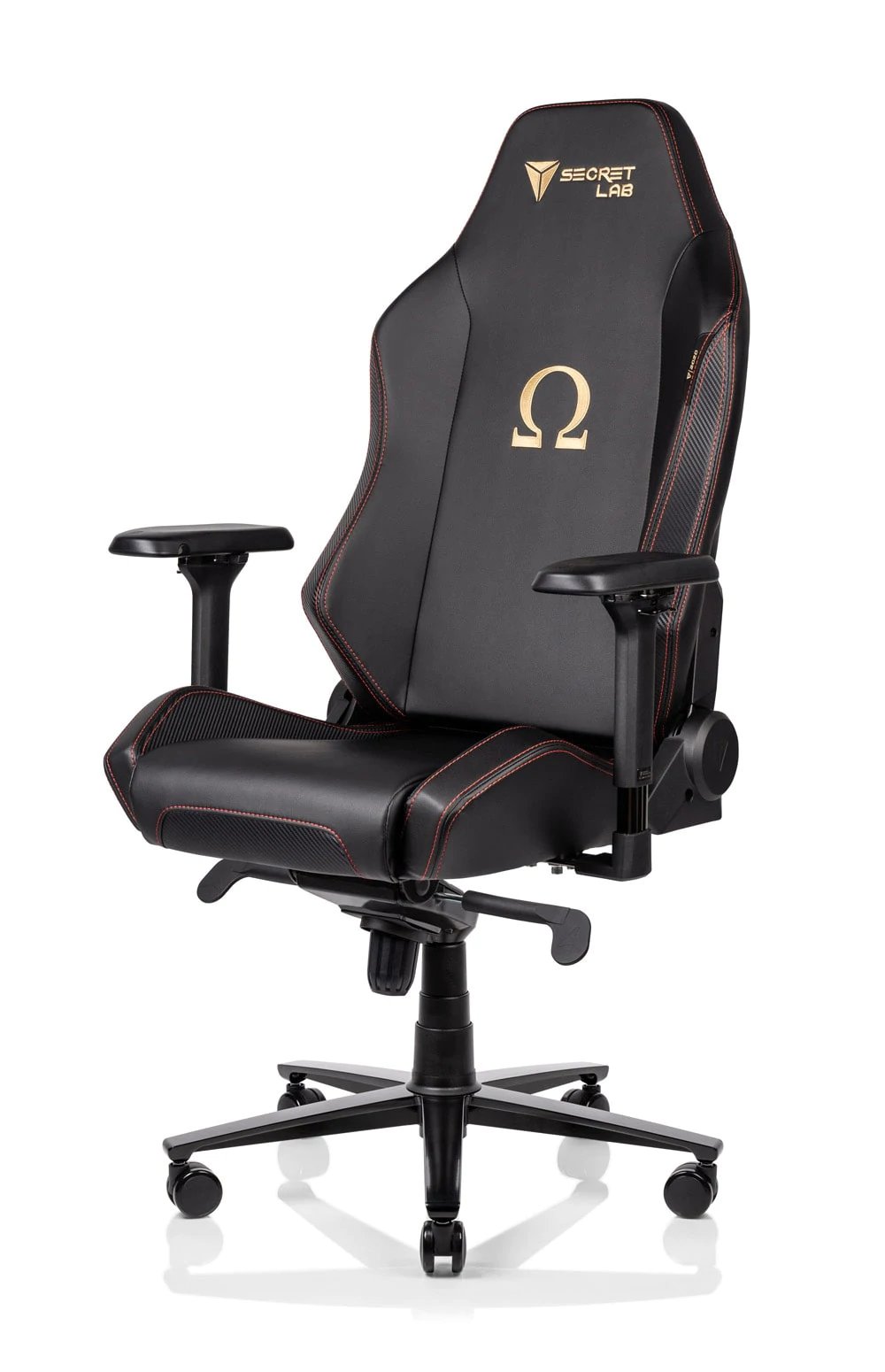 Image courtesy of SecretLab
Many gamers consider the Secretlab Omega 2020 series to be the gold standard when it comes to gaming chairs for their gaming setup.
Bottom Line
The Secretlab Omega 2020 series, and decent gaming chairs in general, play a crucial role in any gaming desk setup primarily because of the comfort they provide. Such furniture can help prevent back pain and various other discomforts even after staying seated for many hours.
Monitors
Overview
Another essential gaming accessory on your desk is a gaming monitor. Using dual monitors is quite common, mainly because they ensure that both the output from your graphics card and processor look as good as they should.
Their primary responsibility is to showcase the best possible result of a computer's ability to render and process images. This provides better experiences and increased performance overall.
The Alienware 25 gaming monitor is a 24.5" monitor that will significantly improve one's gaming experience. It features a 360Hz refresh rate, 1ms GtG IPS response time, and an extreme color range to intensify all gaming angles.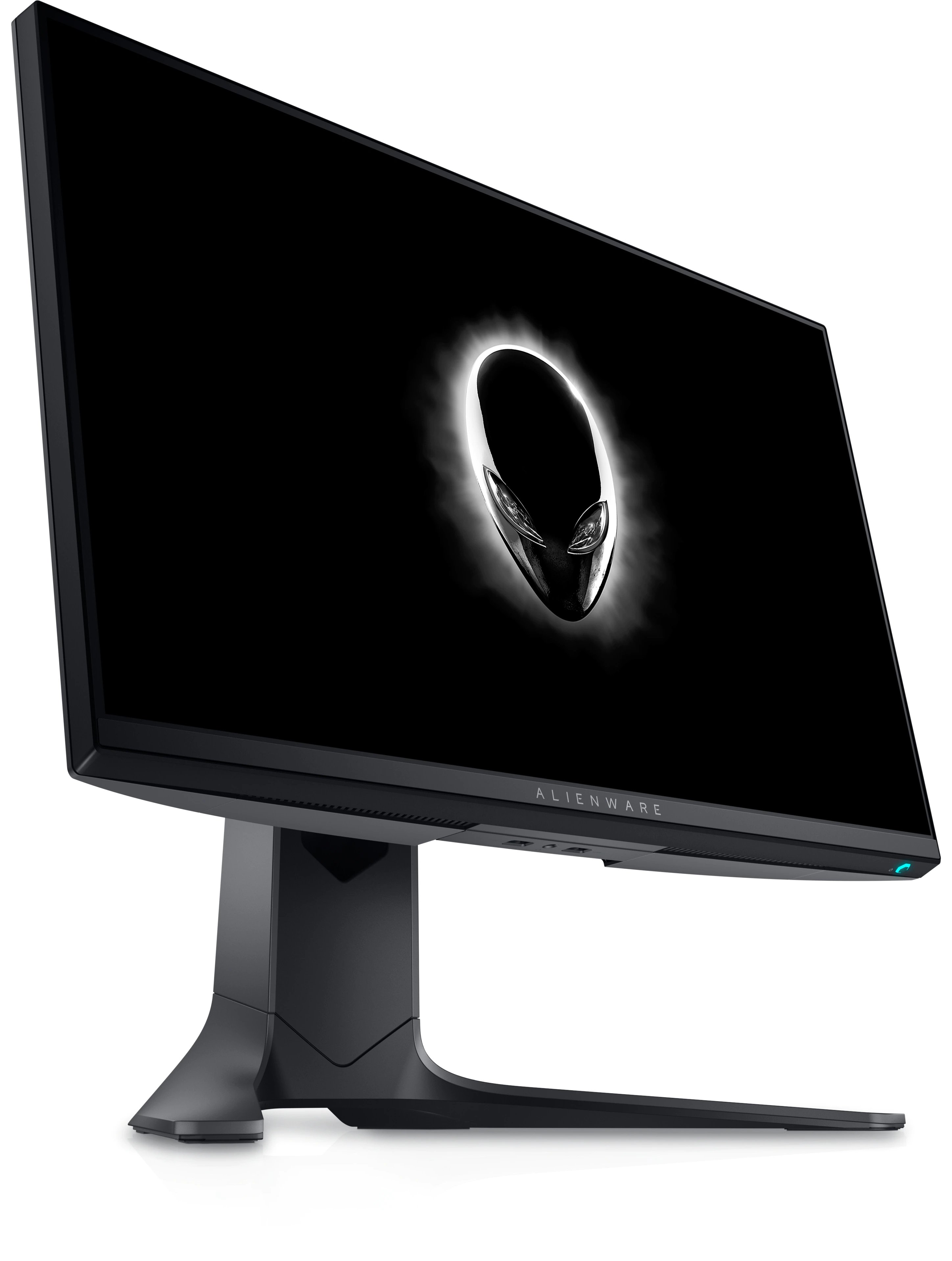 Image courtesy of Alienware
The monitor itself is compatible with Nvidia G-Sync, and it comes bundled with DisplayPort and USB upstream cables.
Bottomline
You should get the Alienware 25 gaming monitor because of its superb refresh rate and true 1ms response time. Such features allow for quicker reactions, particularly when playing competitive matches in first-person view.
Keyboard
Overview
A key peripheral accessory for any gaming setup is the keyboard, as it is necessary to have one to have some input for the computer. Although a gaming keyboard is primarily used during matches, it's also vital for communicating with teammates and activating specific commands.
Most of the gaming keyboards you can find nowadays feature mechanical keys since many gamers today are starting to prefer them over the standard membrane keyboards.
Thanks to its compact design and programmable keys, the Logitech G Pro mechanical gaming keyboard is a proven accessory for tournaments. In addition, it features advanced GX Clicky mechanical switches that are made to quickly respond to commands while providing excellent tactile feedback bumps.
Image courtesy of Logitech
Additionally, the Logitech G Pro is quite durable and will provide gamers with the performance capabilities they need for many hours of gaming.
Bottomline
The Logitech G Pro is the best accessory for gaming if you want to bring it for professional matches. Its tenkeyless lightweight design and advanced mechanical switches make it a formidable peripheral on any gaming desk.
Mouse
Overview
Similar to a gaming keyboard, the gaming mouse is a critical accessory to have for different setups due to its function: to allow users to input commands for their units. In addition, most gaming mice are made with quality materials so that people can perform better when playing compared to using traditional designs.
A gaming mouse is intended to be clicked millions of times, provide quick response times, and incorporate glide pads to minimize friction during use.
The Corsair Sabre RGB Pro Champion Series gaming mouse offers gamers a lightweight mouse that can help them compete in today's esports tournaments. It has a flexible paracord cable that reduces drag, while its patented Quickstrike buttons are extremely responsive.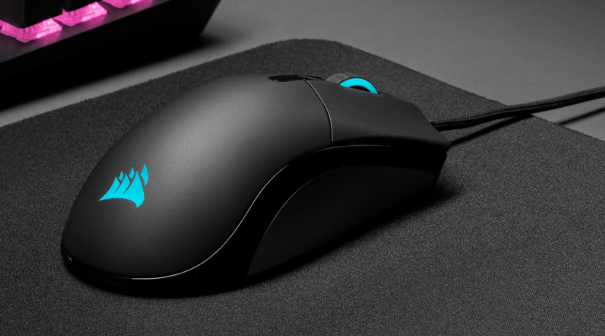 Image courtesy of Corsair
Sitting at just 74 grams, the Sabre RGB Pro features an ergonomic shape with replaceable glide pads at the bottom for enhanced reflexes, movements, and gameplay.
Bottomline
The mouse plays an essential role for every gamer today out of all gaming desk accessories. The features of this model and RGB lighting provide all of the specifications of what gamers need.
Mousepad
Overview
Gaming mousepads offer gamers a wrist rest and a uniform yet flat surface that allows the sensors of their gaming mice to track movements accurately. Precision is essential when playing first-person shooter (FPS) or MOBA games where each move must be accurate.
Additionally, these mousepads also help prevent permanent scratches on your gaming desk. Finally, a good gaming mousepad can make any table look appealing, especially when it matches the existing gaming setups.
The SteelSeries QCK Prism Cloth is a gaming mousepad optimized for low and high DPI tracking movements to meet the unique needs of gamers. In addition, the product is known for its two-zone RGB smart lights that can be configured to match the lighting effects of your matches.
Image courtesy of SteelSeries
What makes the QCK Prism Cloth great is that the mousepad can be customized to alert you depending on your settings in Discord.
Bottomline
The main advantage of having the SteelSeries QCK Prism Cloth gaming mousepad in your gaming desk setup is to complement your gaming mouse. This mouse pad provides any gaming mouse with a durable and well-made platform for gamers to excel.
Game Controllers
Overview
Many games will work well with a gaming keyboard and mouse combination, but some titles will elevate your gaming experience using a dedicated game controller. Popular console games can be played on your PC and connected with a gamepad for better comfort and control.
The most common game controllers used today are the Xbox Wireless Controller and the PlayStation DualShock and DualSense controllers.
If you want to play console games on your desktop and operate just like a professional, the Xbox Elite Wireless Controller Series 2 is your best choice here. This gamepad offers adjustable-tension thumbsticks, shorter hair trigger locks, and a wrap-around rubberized grip for improved ergonomics.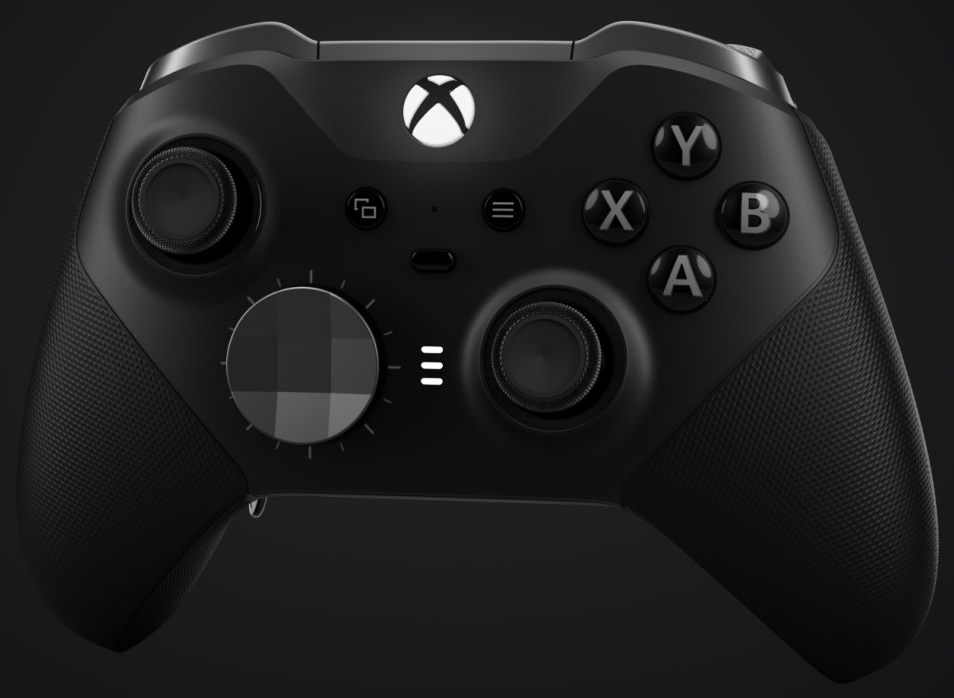 Image courtesy of Xbox
Its new components ensure that gamers can play with the best responsiveness for gaming. In addition, being wireless, the Elite Wireless Controller Series 2 offers excellent flexibility and performance when needed.
Bottomline
A gaming controller is necessary for esports centers where console games are being played. In addition, tournaments involving first-person shooters like Valorant and Fortnite will usually have players using these gamepads as a preference in their gaming setup.
Webcams
Overview
People who want to live stream their games while showing how they play can invest in a gaming webcam. These accessories can be used in an esports center to allow viewers to see the gameplay and reactions of tournament players.
The best streaming webcam can provide smooth and seamless viewing experiences while ensuring the best picture quality.
Gamers serious about their gameplay streaming requirements and want a fast HD 720p camera might want to check out the Logitech C922 Pro Stream Webcam. At 60fps, this model offers superior build quality and clarity whenever you want to go live on your favorite streaming channels.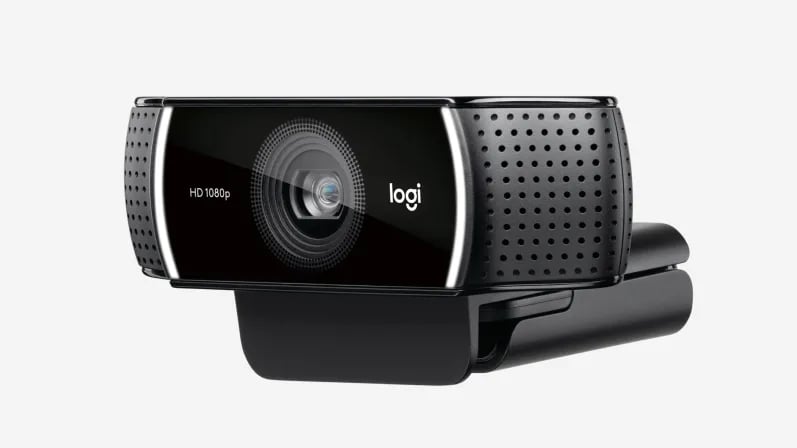 Image courtesy of Logitech
Besides its no-drop audio and autofocus features, the C922 Pro Stream webcam offers an amazing image range of 78 degrees for its diagonal field of view.
Bottomline
The Logitech C922 Pro Stream webcam offers excellent features to meet most video game streaming needs for a great gaming setup. It captures all of the details of your image while ensuring fluid video experiences for viewers at all times.
Streaming Controllers
Overview
Streaming controllers allow video game streamers to broadcast, edit, design, develop, and network with others, all on a single interface. In addition, these units give gamers excellent control over the various software and tools they use, so they don't have to look elsewhere.
The Stream Deck MK.2 offers 15 LCD keys designed to be configured for a wide range of actions. These keys provide tactile, one-touch functionality to quickly make changes to your tools and applications as needed.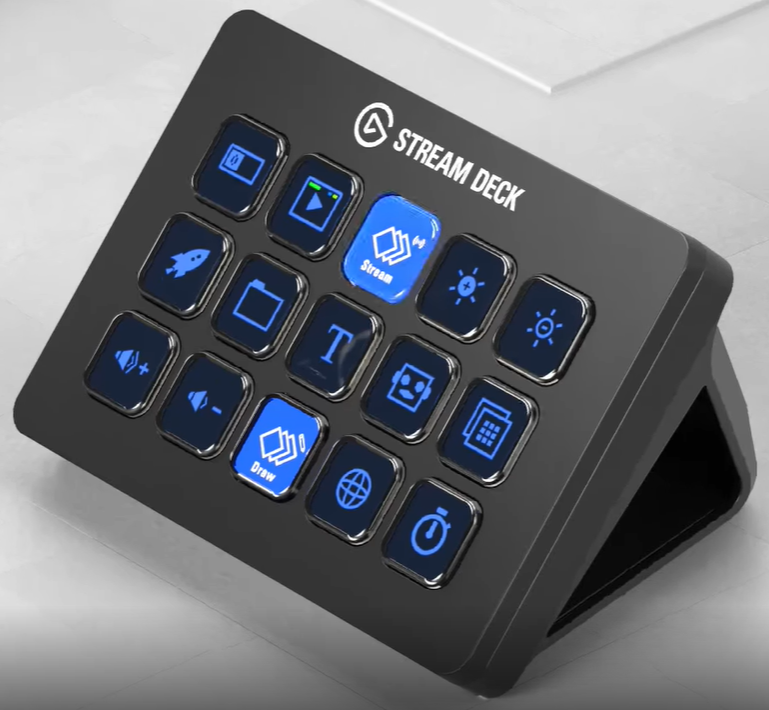 Image courtesy of Elgato
For instance, you can tinker with your volume controls, mute your microphone, or activate your streamer lights with just one button.
Bottomline
The Stream Deck MK.2 is extremely important for any streamer gaming setup as it offers the convenience they need to maintain control and comfort during their many hours of streaming.
What Accessories Go With a Gaming Computer?
The top gaming accessories that should come with a gaming computer are mentioned above. But for those working within a budget, you should ensure that you have at least a gaming keyboard, mouse, headset, and monitor.
You can add the others later to your gaming setup.
Click here to test the ggLeap client!

Summary: The Ultimate Gaming Setup
All of the accessories listed above for your gaming desk setup will provide you with everything you need to enjoy playing in esports centers.
By following these gaming setup accessory recommendations, you should have all the items necessary to excel in matches. Head over to this article to see the best keyboard and mouse combo of 2023.