Esports Game Comparison: Apex Legends vs Warzone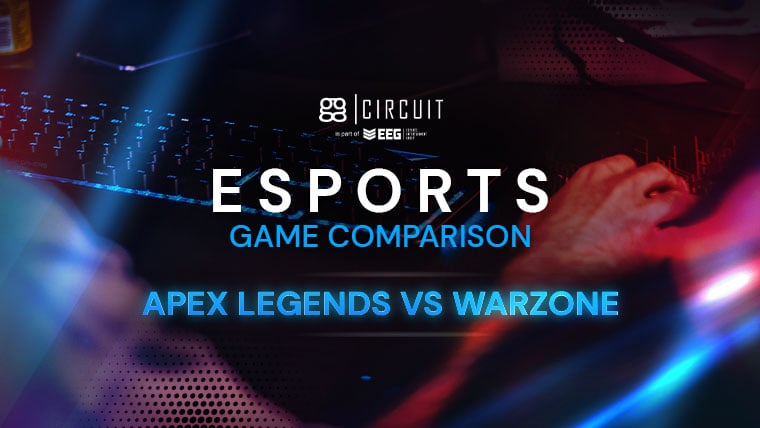 If you're looking for a great title in the battle royale genre, then you might have already heard of these two options: Apex Legends and Call of Duty: Warzone. These two video games have been around for a long time, and a lot of new content has already been added since their release.
Both battle royal game choices are fun to play, but not everyone has the time to explore these two simultaneously. That's why we've made a comparison article that discusses the main differences between Apex Legends and COD Warzone to help first-time users decide which battle royale title to choose.
Let's get started!
---
---
What Is Apex Legends?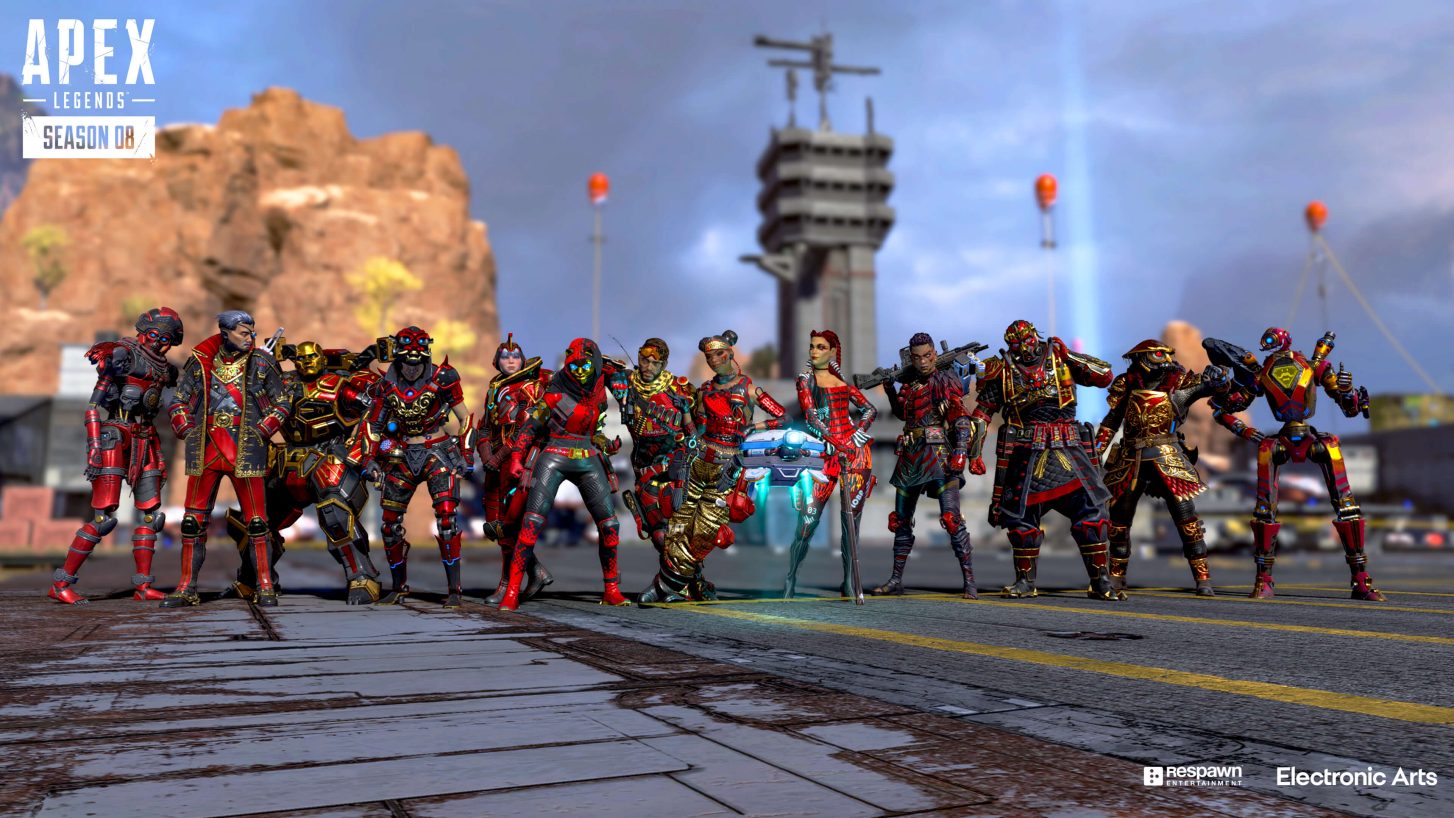 Image: Electronic Arts
Apex Legends is a hero shooter video game by Respawn Entertainment and was released in 2019. It was published by Electronic Arts and is one of the top first-person shooter titles out right now.
The game takes place in the same universe as Titanfall and Titanfall 2 — both of which were previous titles by Respawn Entertainment. Both video games are about the war between the Interstellar Manufacturing Corporation (IMC) and the Militia on different habitable planets known as "The Frontier."
The setting of Apex Legends takes place in a location known as the Outlands, where both robots and human beings are forced to fight against one another in the Apex Games. Each match consists of 20 squads with three players each who battle with one another for survival.
Development History of Apex Legends
The initial design of Apex Legends started in 2016, and after two years, the whole team dedicated to working on Titanfall was reassigned to work on this project instead. As a result, the game had more than 100 developers who worked on it, which made it one of the most labor-intensive projects Respawn Entertainment had to deal with.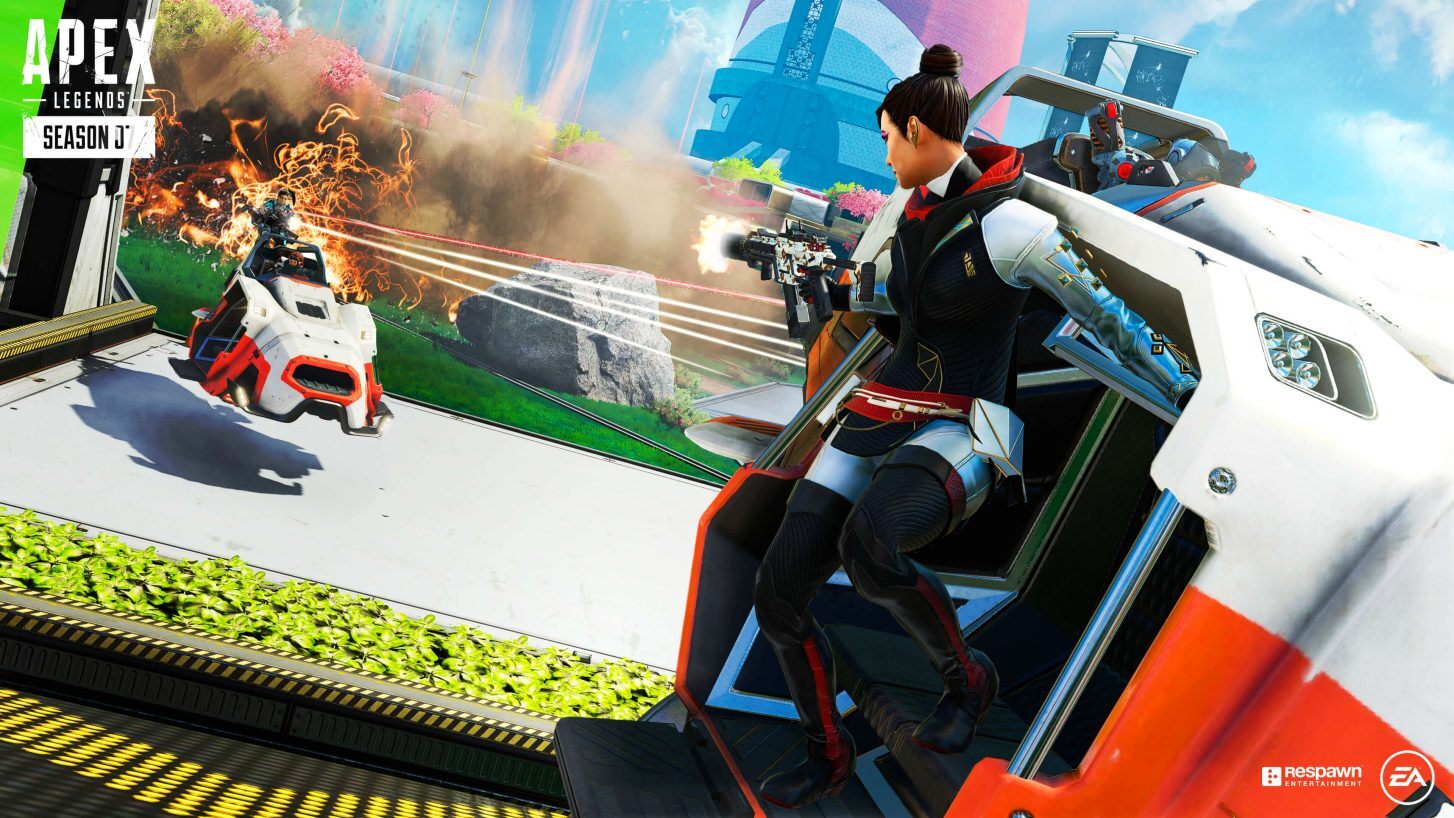 Image: Electronic Arts
As part of its development, Apex Legends had to go through many rounds of play-testing to make sure that all of the elements included by the game designers were fun and well-balanced. As a result, the development team had to spend 100 to 200 hours collectively each day testing the game.
After its launch, Apex Legends was seen by many as a potential competitor in the world of esports. Respawn Entertainment had already anticipated this and started making events that would cater to the world of esports.
Sign up for ggCircuit Updates!
Gameplay and Graphics of Apex Legends
As mentioned above, Apex Legends players are part of a squad where they must fight others to win the match. Different maps are available to fight in, and the map changes as the match progress.
Squads start off scavenging for materials, loot, and weapons, and they work with their squadmates to win fights successfully. Each time an enemy dies, they drop a death box containing all of their items.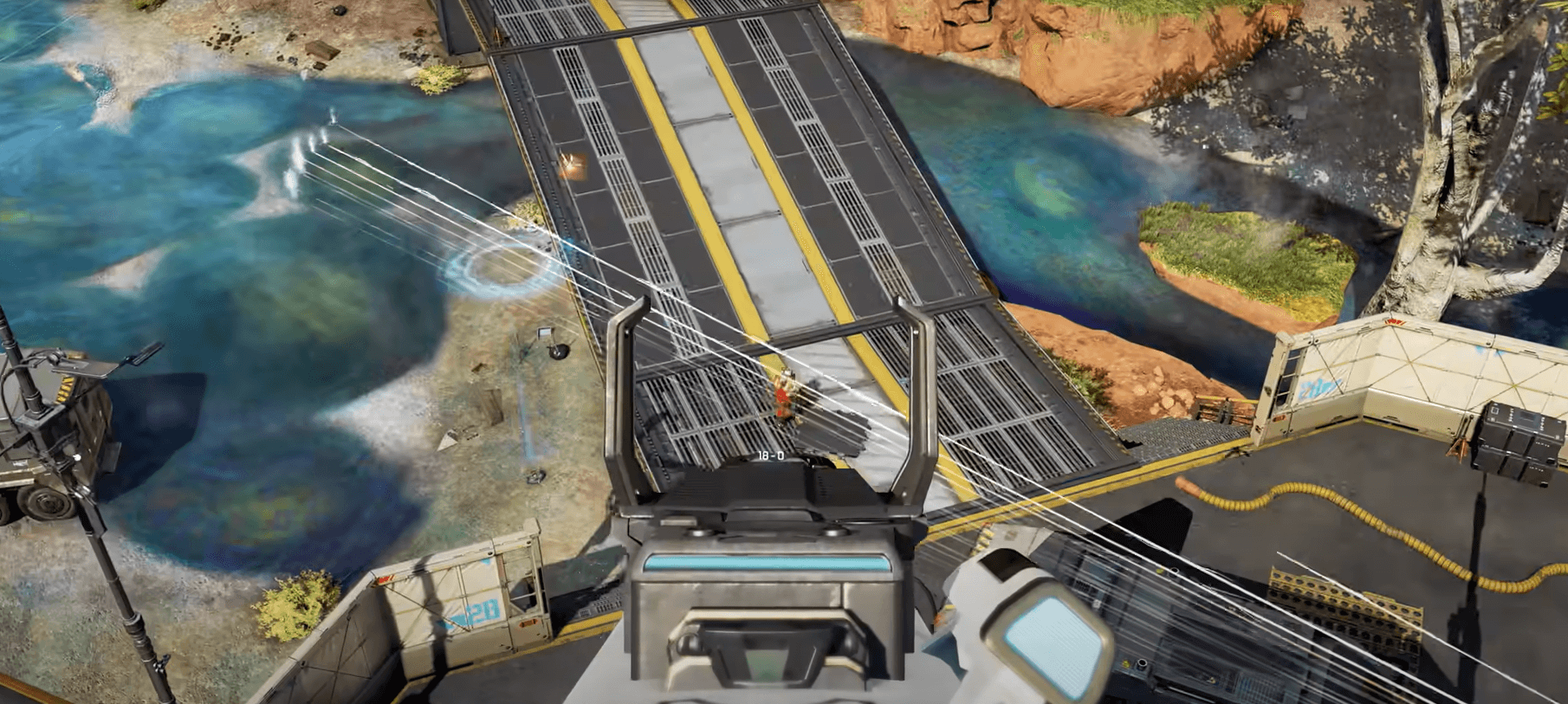 In terms of graphics, Apex Legends is quite stable with both performance and framerates. In addition, the game was designed well right from the start, so people who have met the recommended specs will surely enjoy playing it with ease.
Since it's a recent release, one can expect new updates involving graphics support on the game — though many players and content creators love playing Apex Legends because of how smoothly it has worked since its launch.
Pros and Cons of Apex Legends
These are the pros and cons of Apex Legends:
Pros
It has fast yet frantic combat with excellent movement capabilities.

All of the characters in the game make it more interesting to play.

Each legend offers unique personalities and abilities to work with.

There's an amazing ping communication system for squad coordination.

You get to play with your friends easily.
Cons
Every character in the game is a bullet sponge.

The spawn rate of weapons can be frustrating.

You only have access to a single ranked mode.
What Is Warzone?

Call of Duty: Warzone is a game that is part of the Call of Duty franchise developed by Raven Software and Infinity Ward. Warzone players can access the game through different platforms, such as the Xbox One, Playstation, and Windows.
COD Warzone is one of the components of Call of Duty: Modern Warfare and applies content made available in Call of Duty: Vanguard and Call of Duty: Black Ops Cold War. Additionally, the game provides its player base with three different game modes: a Plunder mode, a Battle Royal mode, and Resurgence mode.
Call of Duty: Warzone was released in 2020 and was downloaded by six million players within 24 hours of release. Many professional players, such as Aydan Conrad, Thomas Trewren, and Seth Abner, have found success playing the game.
Development History of Warzone
Call of Duty: Warzone was initially codenamed "Magma" and had been predicted to be released by its studio in 2019. Work on the project started as early as 2017 and began with one of its most famous maps — Verdansk.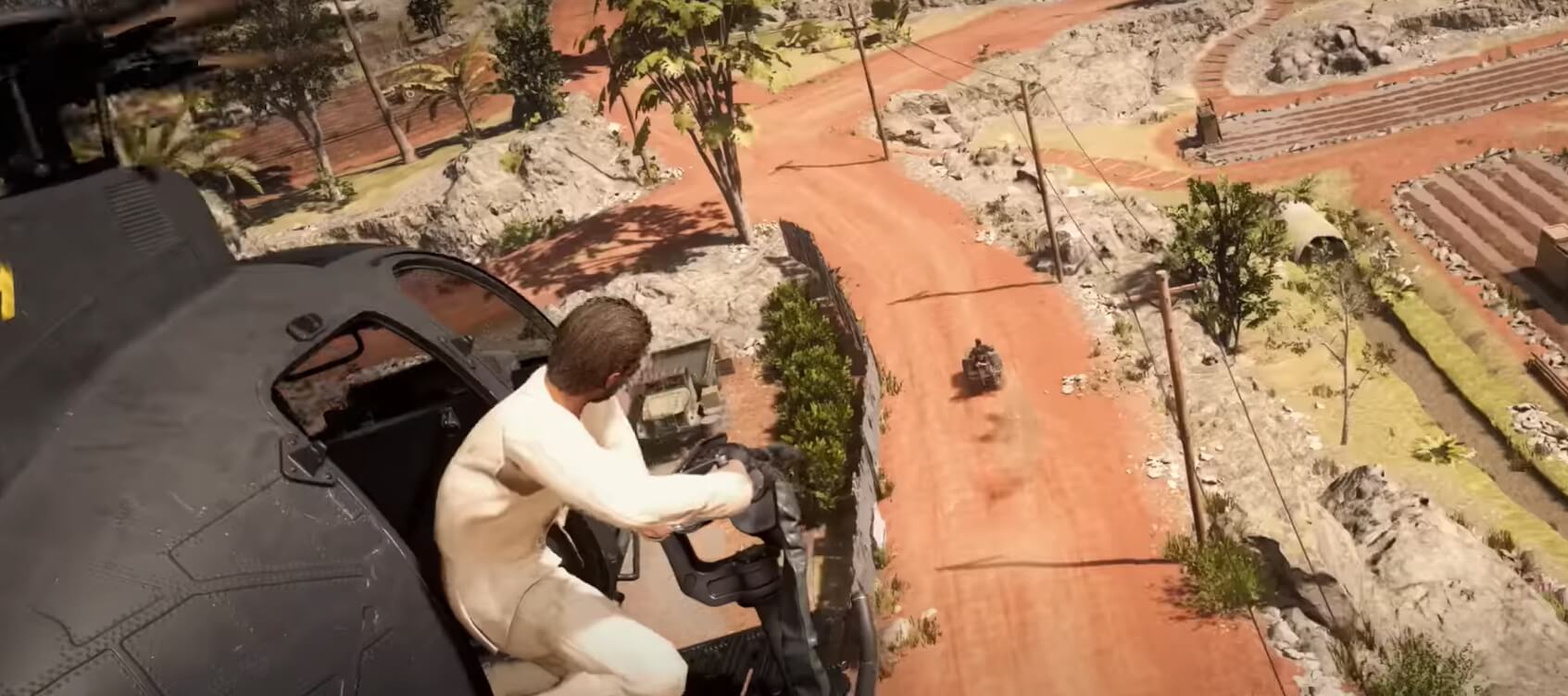 Call of Duty: Warzone was developed by both Infinity Ward and Raven Software — with the latter being credited as the main developer for its Cold War content.
Gameplay and Graphics of Warzone
In the Battle Royale mode, players are tasked to fight one another until they become the sole survivor of that map. Players start by parachuting into a new map where they will encounter others.
As players are eliminated from the match, the area where users can play starts to shrink, forcing those remaining to fight in a tighter space.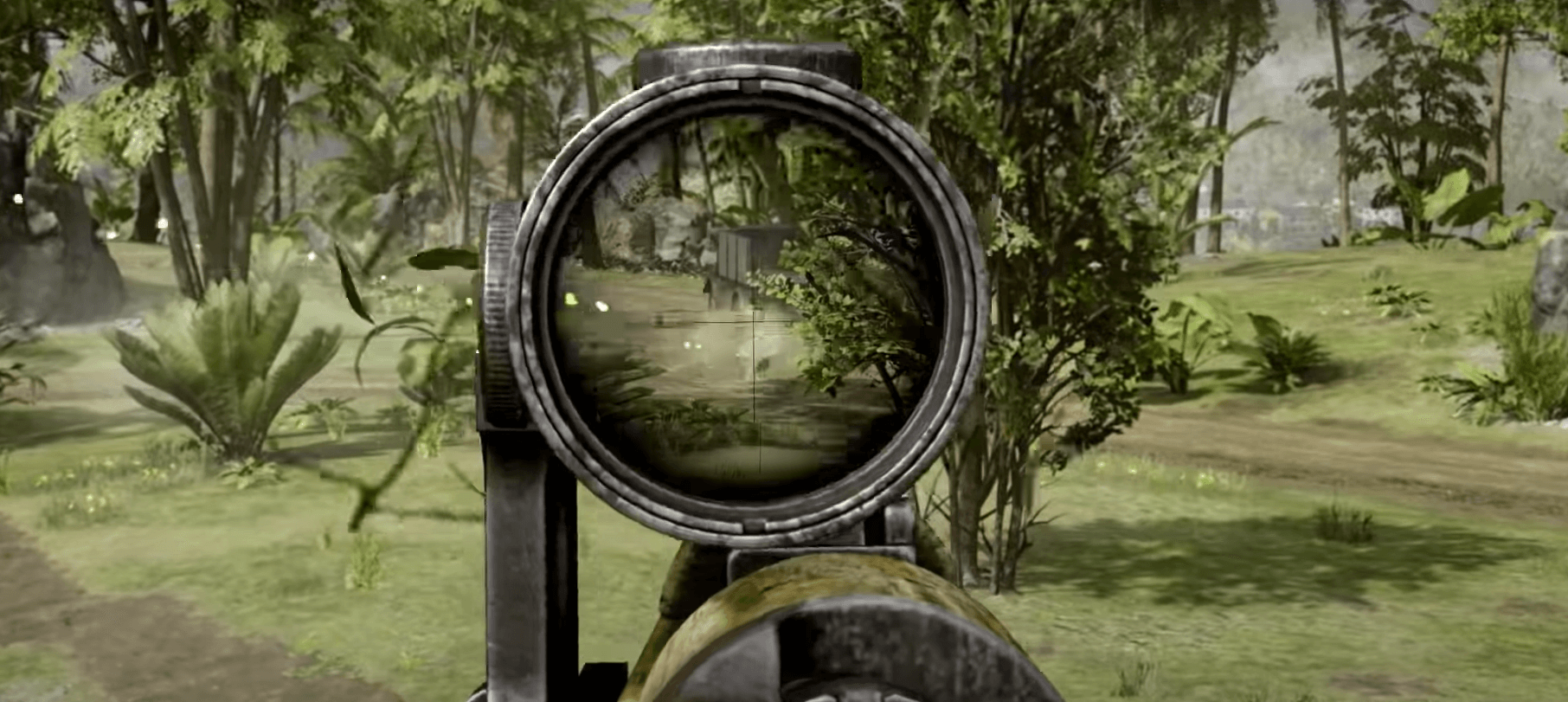 In Plunder mode, teams must locate stacks of money scattered throughout the map. Their goal is to gather at least $1 million. The team who collects the most money before the time is up is the winner.
The Resurgence mode is similar to Battle Royale, except players can be respawned into the match as long as one of their squadmates is still alive. The team can only be eliminated if all their squadmates have been wiped.
In terms of graphics, Warzone focuses on its game's realistic appearance and settings. For example, new guns that are introduced are the same as those found in the real world, which isn't the case with Apex Legends.
Pros and Cons of Warzone
These are the pros and cons of playing Call of Duty: Warzone:
Pros
You can play on a vast and interesting map based on a real-world location.

You get access to a wide range of guns that offer responsive gunplay.

The game has a large player base that lets you play with different teams.

It has realistic graphics and gameplay.

It's a free-to-play game.
Cons
The game experienced numerous technical glitches at launch.

Killstreaks can result in snowballing for many.

The ability to drop in custom loadouts makes looting underwhelming.
Is Warzone More Popular Than Apex?
Between these two battle royale games, COD Warzone is more popular than Apex Legend but only by a small margin. Warzone may have boasted impressive numbers at launch, but Apex Legends, which was released in 2019, has achieved a significant increase in concurrent players since then.
People who have played Warzone have started giving Apex Legends a try because of its rising popularity, especially once a new season starts.
Click here to test the ggLeap client!

Is Apex or Warzone Harder?
The difficulty between these two battle royales is subjective, but Apex Legends is the more challenging video game to play. This is primarily because Warzone is focused on simplistic shooting mechanics, while Apex Legends has many things to consider.
For instance, there are heat shields that can give a clear advantage to its users and make it troublesome to defeat even a new legend. The game also has maps like Kings Canyon, which requires high skills to master in solo mode.
Which Game Takes More Skill, Apex or Warzone?
As mentioned above, the battle royale game that is harder — and therefore requires more skill — is Apex Legends. Again, this is because of how its gameplay works and the various other mechanics users have to keep in mind while playing a match.
Compared to other games, COD Warzone still provides a challenge, even for veteran players.
Conclusion
The debate between Apex Legends vs. Warzone continues up to this day. However, both battle royale games are popular because of the new content, maps, items, and mechanics that are introduced regularly.
After reading this article, you should have a general idea of which esports game suits you. Both titles are quite fun to play, so it would do you good to try each one.