How To Start an Esports Team and Play Professionally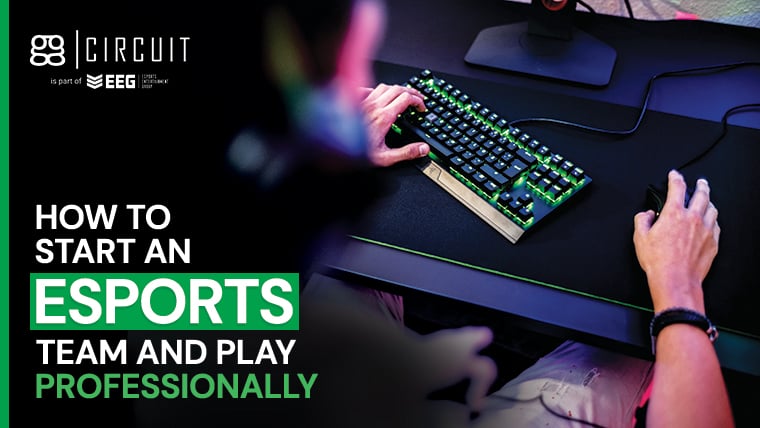 Are you wondering how to start an esports team?
Forming an esports team is quite similar to starting your own business. Although the idea may sound like fun and games, there are many things to consider on your long way to succeed here.
Many esports teams started out as minor entities until they eventually decided to go pro. One example is Team SoloMid, which began as a League of Legends community forum and eventually became a professional group in the esports industry.
Given that there are many things to look into, we've provided a short guide that will walk you through the process. This post should give you everything you need to know to start your team — whether you decide to participate in the matches or simply manage your own group.
Ultimately, starting your own esports organization requires hard work, time commitment, knowledge, and financial resources to get it to work. So let's dive deeper to learn how to achieve all these things.
---
---
Starting Your Own Esports Team
Anyone can start their own esports team. The concept here is simple; get a few team members together that enjoy playing a specific video game.
However, a professional team needs to have the right people in the right places. These aren't just individuals that you know personally; you might have to reach out to others and get to know them.
It's vital that you have a good understanding of the esports industry, the skills in a particular game or chosen esports games, and the qualifications to succeed.
Here are the main aspects to consider when starting a team for competitive gaming:
1: Assess the Cost of Starting a Professional Esports Team
Your budget plays a crucial role in starting a professional esports team. The best esports teams today know this firsthand. One way you can go about doing this is by filling out your projected expenses in an Excel spreadsheet.
Sorting your finances is an important first step in forming an esports team brand. Successful business owners are knowledgeable in accounting — even for minor expenses. In addition, they know how to manage the team's money so they won't be placed in a dire financial situation.
Besides that, esports owners also need to take care of salaries, travel expenses, and tournament fees. These are also important areas to think about when forming your own group.
That's why it's essential to have a budget set for at least a year and enough finances to cover emergency expenses before starting a team. In addition, it's necessary to plan and think about the costs that will come along the way.
2: Have a Place To Call Home
Just like any sports team or school club, your esports group needs to have a designated area where you can hold team meetings and team-building activities. This is also where your team's gaming computers, accessories, and peripherals will be located, so security is important.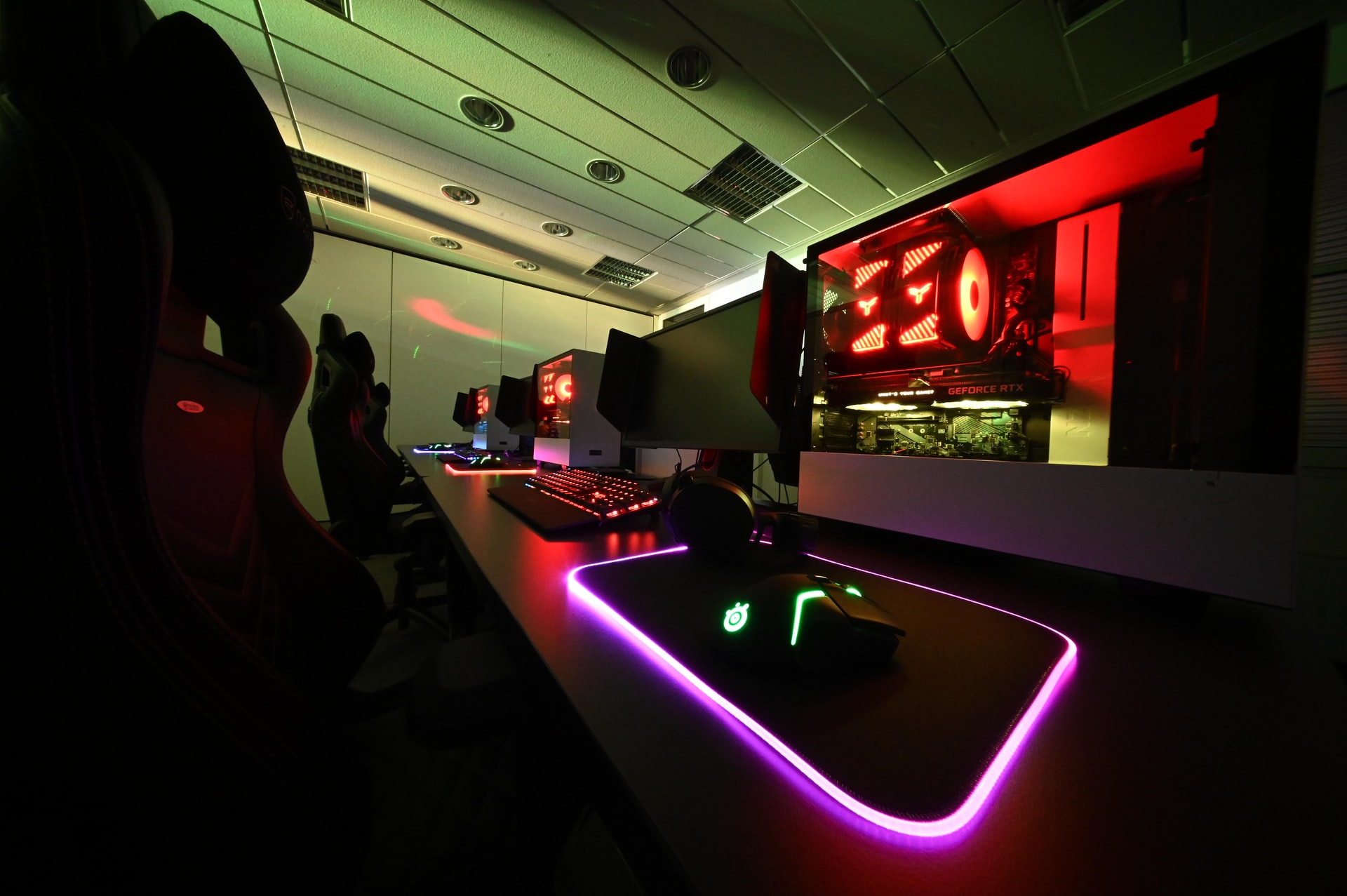 Starting small is the best way to go, especially if you're on a tight budget. Your initial headquarters could even be an unoccupied room in someone's home, such as the attic or garage.
Once you start seeing success, you should hopefully outgrow this location and eventually move out to expand. Your esports team will begin requiring a bigger and more dedicated facility for gaming, so make sure you consider that in your plans.
An important thing to remember is that esports facilities with cutting-edge equipment won't come cheap. That's why you should include this in your budget when starting out.
3: Consider Starting Out With Smaller Games
The next step to consider is the competitive video games you want to participate in. It can be tempting to go with the most popular choices today, such as Dota 2, Counter-Strike: Global Offensive, and League of Legends.
This is especially true given how the prize money for their tournaments can stack up significantly compared to the other titles out there. Surely you want to win that much money to cover the expenses you've made so far, right?
Although this may sound great, the challenges of being competitive in these environments are so much greater as well. The best esports players are already competing in the top franchises, and it's not easy to hire these people, especially if you're on a tight budget.
Fortunately, you can still start an esports team without having to dish out an exorbitant amount. You can do this by choosing to go with smaller franchises such as Wild Rift, Brawl Stars, Legends of Runeterra, and even Valorant.
However, the prize pools for these minor titles will also be smaller. The good news is that you get to develop your esports team branding with this approach. Try not to think of living off of a particular prize pool or game for now since you're just getting started.
Setting up a professional team requires having a brand name that people recognize. Of course, you may move on to other games later on, but the important thing is having an identity for your teammates.
4: Prioritize Local Esports Events and Slowly Work Your Way Up
To add to the two aspects mentioned above, you want to prioritize video game titles with a strong influence and presence in your local ecosystem. Not all regions and countries will have a solid foundation concerning esports, and this is something you need to factor in when starting out.
If competing locally isn't possible, then you might have an opportunity to do so regionally. These regions could be North America, Europe, Asia, Southeast Asia, or the Nordics. The areas mentioned are just some examples that are commonly included in regional esports settings.
If there's an opportunity open, try to go for local tournaments first. Such events may be local and small, but they will help you save on travel expenses while providing your esports team with the conditions to test itself under pressure.
The great thing about starting small is that many opportunities are available nowadays. For example, your esports organization can participate in online qualifiers, which are quite common. These events may be small, but they do come with monetary incentives that will keep you going in the meantime.
5: Select the Main Players of Your Esports Team
Finding the right people to play for your esports team may sound intimidating and overwhelming, but it's actually a lot easier to do than ever before. Many successful esports organizations have reached out to gamers via social media or email. They may ask these people to provide their personal details, what game they wish to apply for, and perhaps a short introduction.
One of the most important things to consider is the gaming skill of the person you are recruiting. With the right talent, you'll have the confidence to take on competitive gaming and join esports leagues to build a name for your brand. However, expectations can make or break a team, so it's important to set this straight right from the start.
Have your group sign contracts and establish definitive rules from the onset. Your contracts should include details concerning compensation and the number of winnings that will go to players and the organization if victorious. Also, consider aspects such as brand development, sponsorship, and outreach in the equation.
This part of forming an esports team to play professionally is a critical point in your organization. If you can secure highly skilled individuals and put together a group that can work together to bring in results immediately, then you can get started right away.
6: Start Building and Growing Your Esports Brand
With your lineup secured, it's time to look into developing your esports brand name and its intellectual property. But, again, you aren't just looking to be victorious in tournaments for the prize money — you should also think about these events as a way to build your team.
Esports fans and gamers are interested in groups they can easily relate to. Given how most of these followers are people who enjoy playing a particular game, this allows you to have many opportunities to develop your brand content.
Things that you'll need to consider in this regard are the brand name, logo, and its overall presence in social media and local events. Aside from competing in esports, you should also find ways to build your team through various brand-building exercises.
7: Reach Out to Sponsors and Get Them Interested
Sponsors also play an essential role in ensuring the success of an esports team. You can forge esports sponsorships with these entities that will benefit both parties. Your team gets to represent a specific brand or group of brands while you get the financial backing you need to compete at higher levels.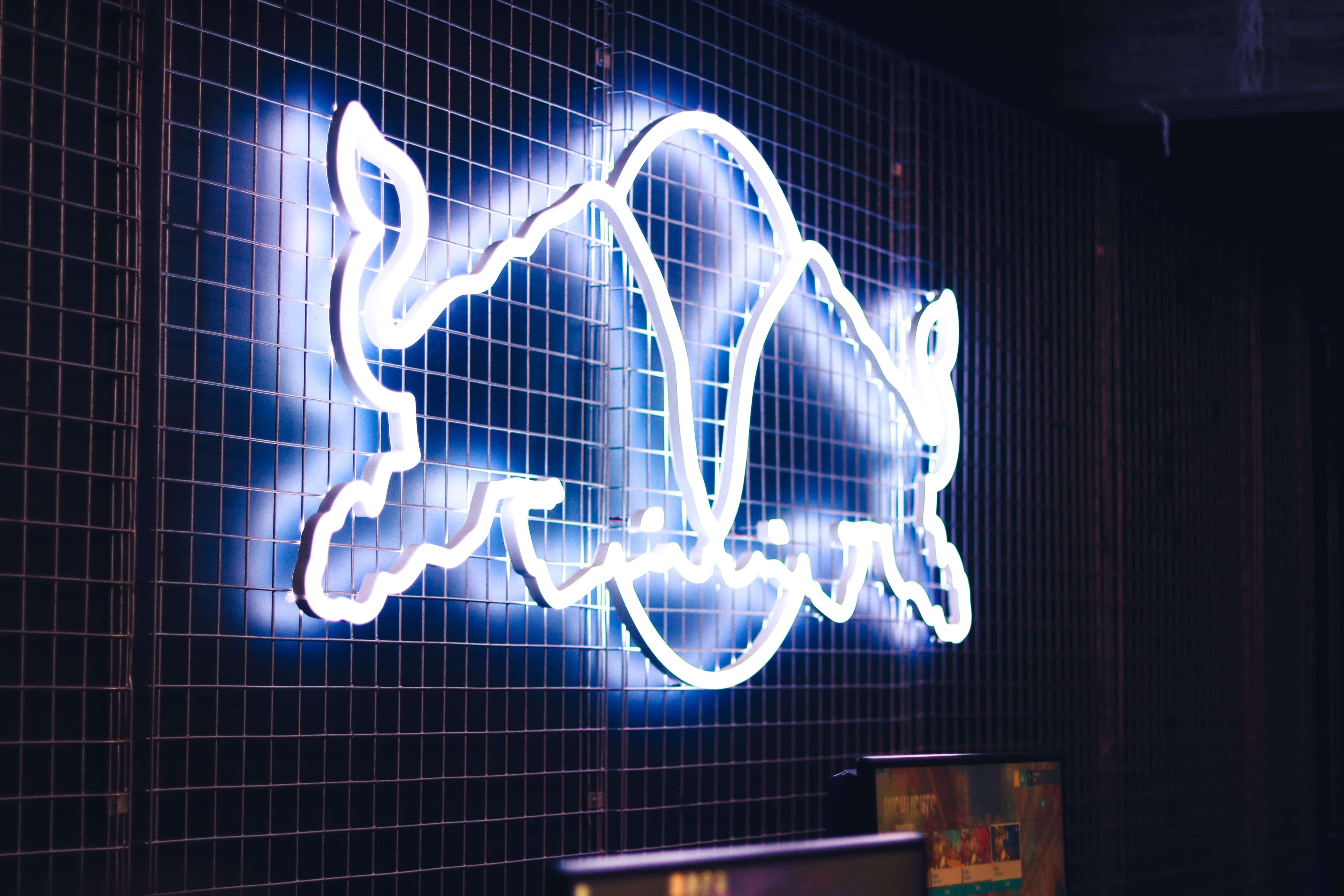 Many sponsors will take advantage of the popularity that comes with competitive gaming. One way of doing this is finding esports teams relevant to their target consumers.
That's why you should approach sponsors and offer them the opportunity to increase brand awareness through advertising. Although reaching out isn't a walk in the park, offering solid benefits to these groups can convince them to sponsor your endeavors as a team.
8: Always Consider Networking and Connecting With Others
Like in any industry, networking can give you a competitive edge in building a successful team. But, as mentioned earlier, it's like running a business, and you should always have access to people that can help you succeed.
That's why you should aim to be on good terms with other esports team owners. Make sure you have a solid relationship with companies, publishers, and other entities that can benefit your team in the long run.
For instance, you can work with educational institutions that support professional gaming, so you have access to budding talents or work in partnership with them to increase brand awareness.
There are many ways you can make partnerships in esports work, and that's why networking is essential. Other ways you can grow your network are to contact tournament hosts, establish new sponsorships, or recruit up-and-coming streamers who are good at the game you play.
9: Look After Your Team Members
Your players are athletes in their own right. Although they aren't as physically active compared to people practicing traditional sports, professional players also need breaks as they will eventually get tired in the long run.
Since gaming performance is tied to proper exercise, rest, and diet, it's essential to consider these things when caring for your team. You want your group to do their best, and it is important to show that you are interested in their well-being by providing for their needs.
This is especially crucial since tired gamers usually don't do well during training sessions. These sessions are essential in any esports team schedule as they allow players to grow their skills, develop muscle memory, and form strategies for upcoming tournaments.
As the financial capacity of your team increases, consider hiring people who can help with the health and well-being of your team. Of course, you'll want your esports athletes to have proper rest and diet to be ready for their matches.
10: Ensure Team Chemistry Stays High
There are many stories of esports teams that do well at the start only to fall out eventually over minor issues. Pride and ego are often the most-cited reasons for these problems, and many gaming brands have disbanded because of these concerns. Unfortunately, even the best esports teams have experienced these situations as well.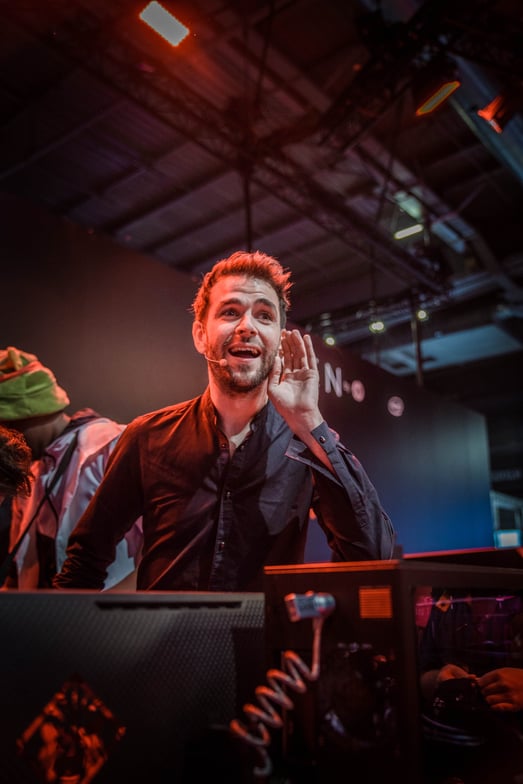 To avoid such problems, you should learn how to lead your team by example. Be stern with your group, but being able to provide people with constructive criticism in case of mistakes is an important skill to have. Remember, you want to let your players know how they can improve to benefit the team, not criticize them unfairly.
Furthermore, as the team leader, you should work out any issues as soon as possible. Letting problems sit around for some time will hurt your team's chemistry and performance during matches.
Sign up for ggCircuit Updates!
Importance of Gaining Gaming Experience Before Forming an Esports Team
Experience plays a pivotal role in forming an esports team and ensuring its success later on. Therefore, before starting your own group, gaining sufficient knowledge and information about the esports industry is vital to maximizing your chances of success.
If you're still in school and have the opportunity, consider joining a high school or collegiate esports program. These groups can help you gain the right experience by exposing you to relevant gaming careers as the management aspect of handling players and finances.
Starting out at a young age can be reasonably beneficial as it allows you to develop the leadership and managerial skills you'll need later on. However, that doesn't mean it's already too late for those who are a bit older.
For people who are already out of college, there are ways you can get into esports to gain experience. One way is by reaching out to teams, tournament providers, organizations, and other companies involved in esports to obtain relevant experience.
Getting in touch with influential individuals within a company can give you a good chance of gaining experience in esports. However, if you have a specific field you're interested in, make sure you try and secure that part first.
There are many friendly individuals who are willing to help people get started in the esports industry, but finding them is a challenge. That's why you should go out there and start connecting with like-minded individuals.
How To Recruit Members for an Esports Team
Now that you know how to start an esports team, the next topic to focus on is how to recruit the right people for your group.
The best esports teams evaluate specific individuals based on their performance by doing a background check and assessing the ROI from acquiring them. If a player matches their requirements, they often reach out by email or have a team representative meet them in person.
If you've been interested in the world of esports for quite some time, then you should have some form of contact network going on already. It's pretty common for esports team owners to recruit people that they've played with before.
If you know people who are good at a specific game, it can be a great starting point to bring them in to join your team. Knowing they have a certain mindset, playstyle, and approach makes it an easier decision.
Another way you can recruit new players is through tryouts. You can advertise on social media to get aspiring esports gamers interested. Those players who come out on top after the tryout should give you a good indication of who you'll want to recruit.
As mentioned earlier, you shouldn't pick players based on skill alone. You should decide on people according to their goals and interests as well. Having a team of like-minded individuals will ensure your group has the highest probability of success moving forward. It is also worth noting that the best players you can find are usually team players.
Other ways you can recruit players for a professional esports team include:
Scout grassroots tournaments: Attending local events can let you see the kind of skills present around your area. Many professional esports teams will ignore these smaller tournaments, which means less competition. With the right approach, you can find a few solid players to help you start your esports team.

Consider streams of low-watch count players: There are many great video game players today that aren't affiliated with a team yet because they haven't been discovered yet. Content creation platforms like YouTube and Twitch have a ton of gamers just waiting to be hired, so go out there and check them out. Specifically, you want to target low-watch count players since these are often the individuals who aren't part of a team yet.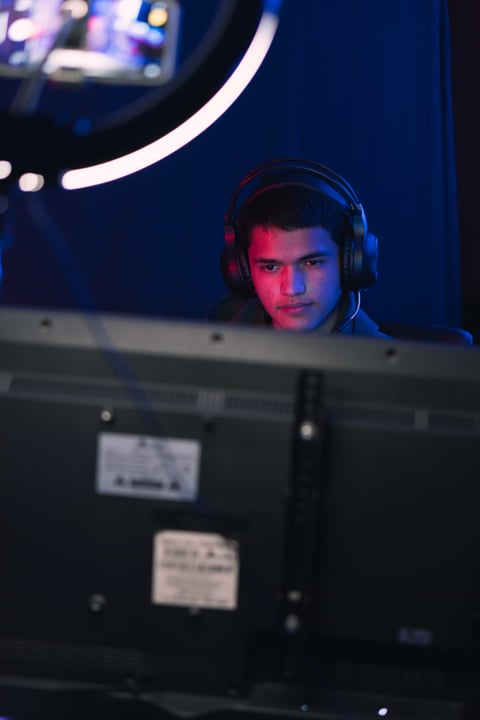 Network at live events: Just like the advice earlier, you want to network with others during live events because it will also provide you with details on who to recruit to your team. Many unaffiliated gamers have the skills yet lack the connection to participate in a group. Networking during these events will give you opportunities to get in touch with these individuals.
Click here to test the ggLeap client!

Can Anyone Start a Professional Esports Team?
Anyone can start a professional esports team. However, having the right experience is critical if you want to compete at the highest level.
Getting experience in school clubs or by working in one of the many roles in the esports industry can be excellent ways to get started.
Even people who don't plan to play professionally can start their own esports team.
Do Esports Teams Make Money?
There are quite a few ways esports teams make money. But, of course, participating in and winning tournaments is the primary way these groups earn the funding they need to continue their operations.
Unfortunately, winning all of your matches to take home the grand prize isn't a consistent way to generate income for your players. It's simply not possible to win them all regularly.
That's why sponsorships and partnerships play a more significant role in terms of esports teams making money because it allows brands to bring new eyes to their offerings. Thanks to the increasing viewership and popularity of the esports industry, more and more companies are investing in teams as sponsors.
One of the most recent developments for esports teams to make money is through content creation. Successful groups have learned that they can sign well-known streamers to promote their brand and create new opportunities to earn revenue.
When deciding to connect with streamers, it's essential to consider the potential reach they have. You want to choose content creators who can stream to thousands and even tens of thousands of viewers to maximize your investment in them.
Some of the most common companies that sponsor esports teams include those that sell computer electronics and hardware.
Conclusion
Learning how to start an esports team to play professionally takes a lot of work. However, the good news is that there are steps that you can follow to guide you through your journey in the esports industry.
It's important to note that not all esports team owners need to play the matches or tournaments they join. Instead, some people simply want to form their own team for business purposes, help wayward children live a better life, or merely inspire people to make their esports dreams a reality.
By following the tips above, you should have a good idea of how to get things started on your end.