The 8 Best Headsets for Valorant 2023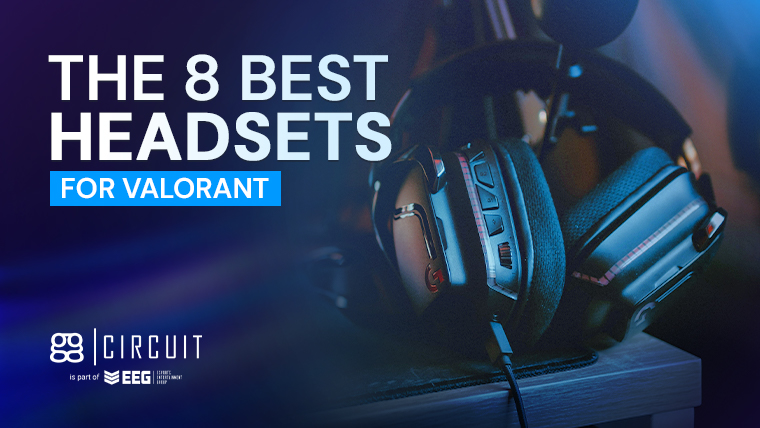 Perhaps one of the most underrated equipments that can significantly improve your game performance is the gaming headset. Excellent sound quality plays an essential role in locating enemies and keeping track of movement while providing an immersive gaming experience. These traits are particularly crucial in competitive gaming sessions.
The precise audio quality isn't the only feature you can leverage in a great headset. For example, the best gaming headsets provide users with high-quality microphones that make communication a breeze in online games.
Combining excellent sound with microphone voice quality — while eliminating background noise — makes for the ideal combination to succeed in games like Valorant. For new and existing players, having the best Valorant headset is vital to winning matches.
With that said, let's take a look at the eight best headsets for Valorant to help you improve your performance and overall experience with one of your favorite esports games.
---
---
List of the Best Headsets for Valorant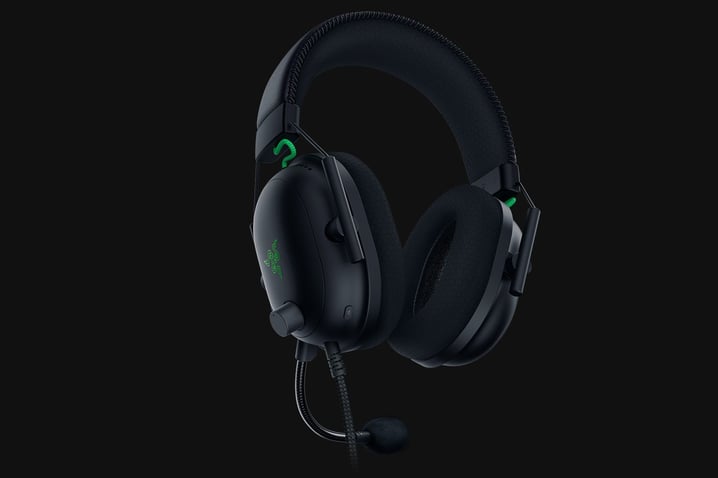 Razer has long been lauded as one of the best companies to produce high-quality headsets. The Blackshark V2 is the perfect headset for Valorant players, thanks to the amazing in-game sound it provides.
Gamers looking to get the best sound quality possible won't be disappointed with the Blackshark V2. This is especially true since Razer always ensures their headsets are made with premium materials while featuring innovative technologies. All these lead to an immersive experience that is great for first-person shooters like Valorant.
Besides its excellent build quality and high-quality microphone, the Razer Blackshark V2 offers virtual surround sound capabilities as well. This is accessible through the Razer Synapse 3 app. The software lets you customize things such as your microphone and EQ settings — along with a suite of game profiles that take advantage of THX spatial audio.
For pro gamers that play Valorant for long periods, you'll find the Blackshark V2 to be a comfortable gaming headset at its price range. It comes with memory foam ear cups and an adjustable headband. It's also plug-and-play, so you just need to connect it to a 3.5mm jack to get started.
As for its built-in microphone, you can expect a detachable Razer Hyperclear Cardioid Mic with the headset. The noise-canceling microphone is made possible thanks to its cardioid design, making it ideal for gaming and VoIP needs. Furthermore, the detachable mic means you can remove it whenever you don't have a use for it.
Overall, the Razer Blackshark V2 provides an amazing balance of comfort, sound quality, and features that make it one of the best gaming headphones for Valorant. There aren't many gaming headsets today that provide accurate sounds like this one while providing virtual isolation.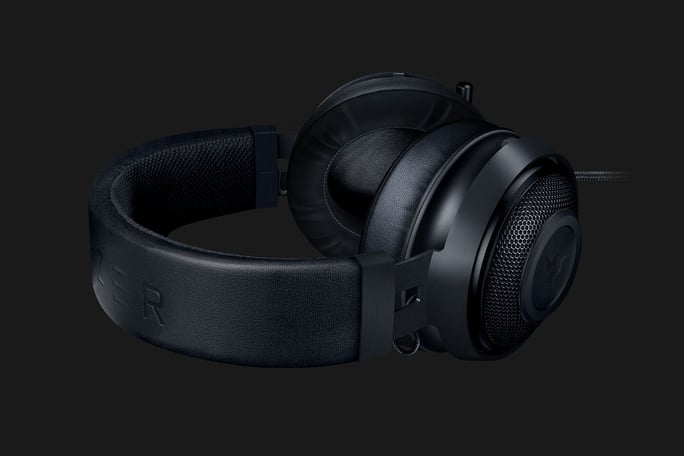 For many people, the Razer Kraken is the best gaming headset for Valorant because of its ease of use and comfort it provides. Its memory foam padding is ideal for the ears because it rests gently on the head, even for people wearing eyeglasses. Meanwhile, its plush headband padding ensures a snug fit without causing pain — even in long gaming sessions.
The Razer Kraken is one of the best options out there for gaming. It leverages a technology that boosts bass response to make blasts and gunshots quite immersive.
Enabling THX Spatial Audio through the Synapse software makes directional sounds a lot easier to notice. In fact, areas in certain maps provide realistic quality echoes and a more cinematic vibe.
Although it doesn't provide THX spatial audio options for gamers on Nintendo Switch, users can still hear environmental sounds quite clearly. The sense of direction in games is also quite good.
With regards to the built-in microphone, you can expect excellent quality audio with this headset. Communications are clear with the Razer Kraken, without any sounds or frequencies being masked. It uses a similar cardioid mic to the Blackshark, providing excellent noise cancellation and voice isolation. The microphone has everything Valorant gamers will need if they want to communicate with teammates clearly.
All in all, the Razer Kraken provides a solid option for playing Valorant. It may not be the best Valorant headset, but at a price point of less than $100 with spatial sound capabilities and great mic qualities, you'll be hard-pressed to find a better alternative.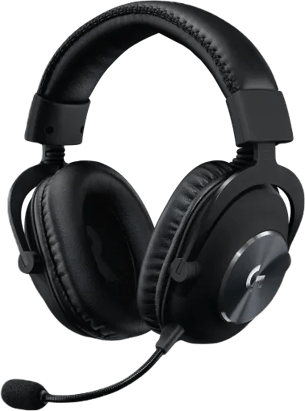 The G Pro product lineup of Logitech is known for providing competitive gamers with all the qualities they need for the best headset for gaming. Their headsets don't have fancy lighting strips or over-the-top design elements but are primarily designed to prioritize performance over everything else. This is exactly what the Logitech G Pro X has to offer.
As the successor to the G Pro Gaming Headset, the G Pro X provides users with an improvement in terms of design durability, including everything inside. In addition, its USB sound card is ideal for providing tournament-level sounds, which is perfect for games like Valorant. You even have the option to use it with Dolby Atmos if you want.
Additionally, the headset now comes with Blue Voice microphone technology that significantly reduces background noise while playing video games. It also improves the clarity of all sound sources while adding compression at the end. In other words, you can expect excellent-quality audio when you use the Logitech G Pro X for playing Valorant.
Besides all that, you can also find a set of predetermined EQ profiles that are made with esports in mind. These configurations will provide gamers with the balance they need in terms of audio quality based on their personal preference.
Using it for long gaming sessions isn't a problem either. Just like many great headsets, the Logitech G Pro X uses memory foam padding to ensure comfort for gamers.
Overall, it's a good headset to use for Valorant and can be considered a significant upgrade from the G Pro Gaming Headset.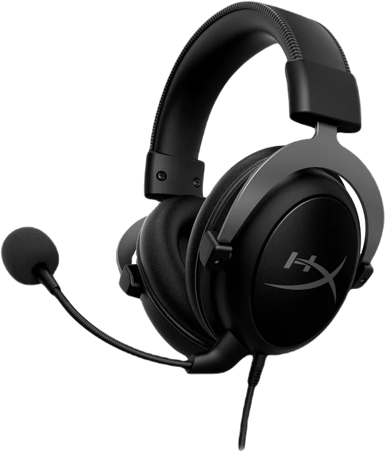 If we were asked which gaming headsets are legendary to us, we'd happily say that the HyperX Cloud lineup deserves such a title.
The first-ever HyperX Cloud headset became known as one of the best headsets for people on a budget. Its successor, the HyperX Cloud II, basically follows the same path — but with a few additions.
When you consider the Cloud II, you're getting a gaming headset that is made of durable materials and comfortable padding — minus the stereotypical "gamer look" we often find in many headsets today.
At this time, the HyperX Cloud II has received the highest marks in usability out of all headsets in the Cloud lineup. It's followed closely by the HyperX Cloud Alpha, which has pretty much the same features as the Cloud II with minor changes. You can't go wrong in choosing one or the other.
Compared to the HyperX Cloud Alpha, the Cloud II provides users with more comfort, which makes it one of the best headsets for Valorant. This is made possible because the headset has an extra set of velour ear cups, which is something that the Alpha is missing.
Unlike the Cloud Alpha, the Cloud II comes with virtual surround sound. However, the other differences between the two HyperX headsets are so minimal that some experts consider the Alpha as a successor to the Cloud II.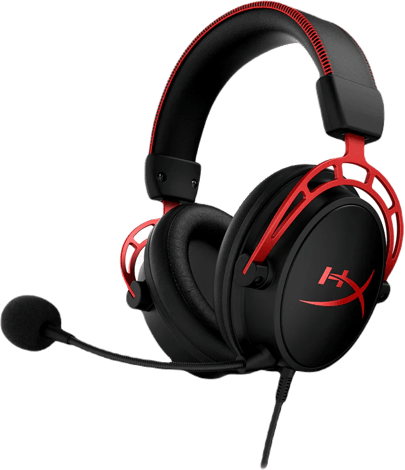 Now that we've discussed the features of the HyperX Cloud II, it's time to dive deeper into what the Cloud Alpha has to offer.
People looking for a durable gaming headset that provides good quality sound without the premium price tag may find what they need with this headset. The HyperX Cloud Alpha comes with 53mm neodymium drivers that generate crisp and clear sound, while its ear cushions provide long-lasting comfort for Valorant gaming sessions.
It features a closed-back design to block any background noise while playing. In addition, the microphone provides clear communication with teammates and can be easily detached at will. What makes the HyperX Cloud Alpha great is that it's readily compatible — not only with PC users but also with PS4 and Xbox One players.
Is the HyperX Cloud Alpha worth buying? It certainly is, especially for people who are on a budget. So it's easy to understand why this headset — as well as the Cloud II — is well-loved by the gaming community. Not only do they provide excellent audio quality, but their sound isolation ensures you can focus on playing without any distractions.
Perhaps the biggest reason why people pick the HyperX Cloud Alpha over other alternatives is because of the quality and straightforward performance it provides. This gaming headset is the one many gamers choose once they've outgrown their Razer and Logitech options and want something that simply gives them what they need for the long haul.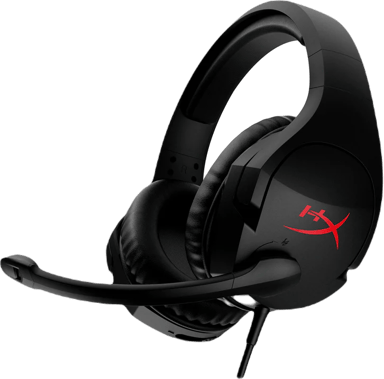 If you find that the price tag on the HyperX Cloud Alpha and Cloud II is too much, then you might be interested in what the HyperX Cloud Stinger has to offer. This $50 gaming headset is simple in design with no extra features, yet it provides gamers with the performance and audio quality they need for immersive gaming.
Given its price range, you can expect the Cloud Stinger to be quite minimalist overall. You can connect this wired headset to any device you want as long as you have a 3.5mm headphone jack. It also has its own cable extension with slots for the microphone and headphone output.
Almost the whole framework of the HyperX Cloud Stinger is made of plastic except for the metal frame within the headband, its leatherette cushion, and the ear pads. The advantage that this headset has over others is that you can easily tilt and rotate it to match a wide range of head shapes and sizes. As a result, not only is it comfortable to wear, but it's also quite light at less than 300 grams.
In terms of gaming, you can expect a straightforward experience with the Cloud Stinger. Simply connect the headphone to your device's jack, and you can start using them immediately. This allows you to get started for PC or console gaming quickly.
Despite being a cheap gaming headset, the HyperX Cloud Stinger has a decent microphone audio quality. This allows for easy communication with teammates while playing Valorant, and the flip-to-mute function is readily available if you need to take a break.
For people hunting for a relatively affordable yet simple headset for Valorant, the Cloud Stinger is a good choice. However, if you have more than $50 to spend on a gaming headset, it's best that you look elsewhere.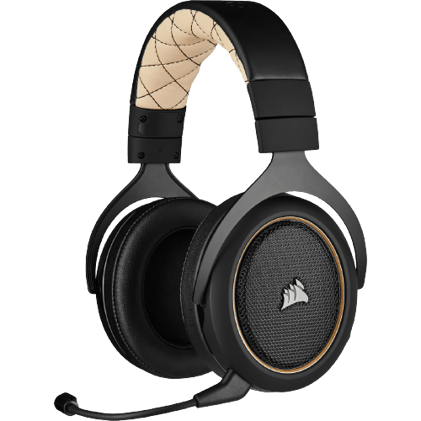 The Corsair HS70 Pro is one of the top wireless headsets that gamers currently use to play Valorant. It offers excellent sound input and output, good build quality, and great comfort due to the padding on its headband and ear cups.
It comes with a detachable microphone that you can use with the iCUE software from Corsair so that you can personalize your headset based on your preferences. In addition, the Corsair HS70 Pro offers at least 15 hours of battery life, which is more than enough for a typical gaming day.
This wireless headset looks quite similar to its wire variant — the HS60 — with minor differences that we won't discuss here. The great thing about the HS70 Pro is that its build quality is quite durable. Everything in the headset feels sturdy, reliable, and ready to be used for years to come.
Like the HS60, the Corsair HS70 Pro is quite stable once worn by the user. In addition, they have proper tightness on the head and apply just enough pressure to keep the headset in place even when making sudden physical motions.
However, remember that this isn't a sports-oriented headphone, and it will slip off if you go too far when tilting your head backward.
Overall, the Corsair HS70 Pro is an excellent headset if you want to play Valorant without being limited by wires and cables. In addition, it's relatively affordable, has a good build quality, and includes decent audio capabilities, making it an ideal gaming headset you can use for several years.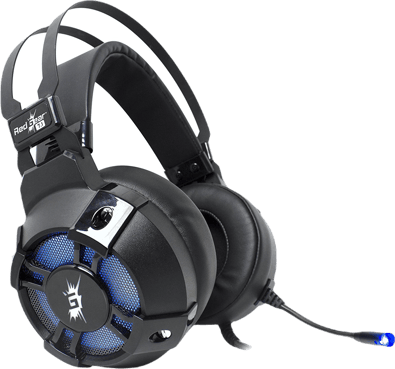 Finally, we have the Redgear Cosmo 7.1, which offers Valorant gamers a budget-friendly gaming headphone that is comfortable for use while playing. The headset offers RGB lighting that looks great when active inside dark rooms. In addition, you have a choice of 10 bright colors that are designed to be displayed in loop mode.
In regards to microphone quality, you can expect enhanced outgoing sound quality with the Redgear Cosmo 7.1. Furthermore, users can set the mic position according to their desired comfort level and can also expect noise cancellation when using it.
Overall, the Redgear Cosmo 7.1 is a good budget headset for those who are on a budget. Thanks to its surround sound capability, you can also use the headset for listening to music after playing.
Sign up for ggCircuit Updates!

What Makes a Good Headset for Valorant?
Sound quality is one of the most significant qualities to look out for when searching for an ideal Valorant headset. This is because the audio output of a headset will help you determine your opponents' location, providing you with an advantage that others can't give.
Besides sound quality, you should also ensure that your gaming headset is comfortable to use — especially for long gaming sessions. Unfortunately, there are many headphones today that offer a lot of features but become unbearable to wear after just a few hours of use.
Finally, you want to ensure that your headset has an excellent built-in microphone that can eliminate background sound when being used. Noise cancellation is essential since it helps you coordinate effectively with teammates, which is vital in competitive shooters like Valorant.
Is Razer Kraken Good for Valorant?
The Razer Kraken offers all of the features and capabilities that Valorant gamers need to succeed in the game. In addition, it has amazing microphone output quality, noise reduction, and sound quality that lets you hear even the most subtle of in-game sounds.
You can also choose from a wide range of colors such as Razer Green, Quartz Pink, and Mercury White. Gamers on PC, Xbox One, PS4, and Nintendo Switch will find the Razer Kraken readily compatible with their devices.
Players looking for a gaming headset with amazing features and reasonable pricing can't go wrong with the Razer Kraken. The headset is versatile thanks to its many useful features and will significantly improve your gaming experience in Valorant.
What Headset Are They Using at Valorant Champions?
In June 2022, Riot Games and Sony announced that they would have a multi-year partnership, intending to make the new Sony Inzone the official headset partner of the Valorant Champions Tour. This means that Sony will begin supporting all future esports events done by Riot Games by providing Inzone headsets to players.
Besides the products from Sony, you can also find professional Valorant players using headsets such as the HyperX Cloud Alpha/II and the Logitech G Pro X.
Click here to test the ggLeap client!

Does Valorant Support 7.1 Surround Sound?
At this time, Valorant does not support 7.1 surround sound capabilities. Riot Games currently mixes the game in stereo, which means that players won't be able to tell the difference between sound coming a few degrees to the front and the back.
Even if you were to activate the 7.1 surround sound mode on your gaming headset, you wouldn't be able to take advantage of this technology. There's simply no way that headphones can decode the stereo used in Valorant and transmit that as 7.1. It may even make the overall sound quality worse.
Conclusion
These are the eight best headsets for Valorant that you should consider for this year. Choosing any of the choices listed above will ensure that your overall gaming experience will be better than before.
When deciding on a gaming headset, you want to choose a pair that provides crisp audio quality, clear microphone audio, and enhanced comfort. The latter is particularly important since a headset that gets hot too quickly or feels tight can easily disrupt your performance while playing.
Furthermore, you should ensure that your headset's settings aren't set to be highly cinematic. You don't want to miss out on important actions such as an enemy reloading or defusing because your headset's sound is drowning these audio cues. Furthermore, you want your headset to provide you with accuracy, so you can pinpoint where specific sounds are coming from based on your in-game location.
At the end of the day, choose the headset that fits right within your budget. The HyperX Cloud Stinger and Redgear Cosmo 7.1 are affordable choices with the features you need for Valorant.
If you have the extra money to spend, don't hesitate to go with the Razer Kraken, HyperX Cloud Alpha, or the Logitech G Pro X. These three options are some of the most commonly-used gaming headsets by pro gamers today.