Boise State Esports: One of the Top Collegiate Teams in the US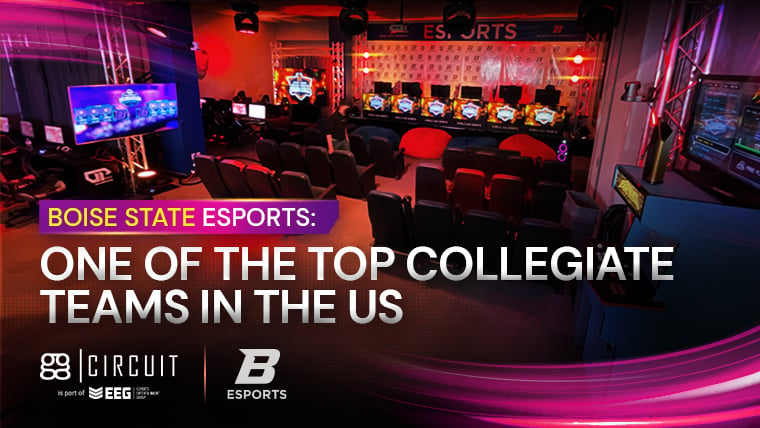 Boise State University is among the hundreds of colleges and universities that recognize esports as an officially sanctioned varsity activity. The Boise State esports program is relatively young but has since gone on to make exciting developments for the institution.
In just one year after establishing the collegiate program, its team went on to compete at the Mountain West Conference exhibition tournament, which took place in 2018 in Las Vegas, NV. They also participated in the Collegiate National Championship in Burbank, CA.
These events have further led to more milestones for the school, including an esports arena. Here's a closer look at what made Boise State's esports team one of the top competitive gaming teams in the nation.
---
---
What is the Boise State Gamepants Esports Arena?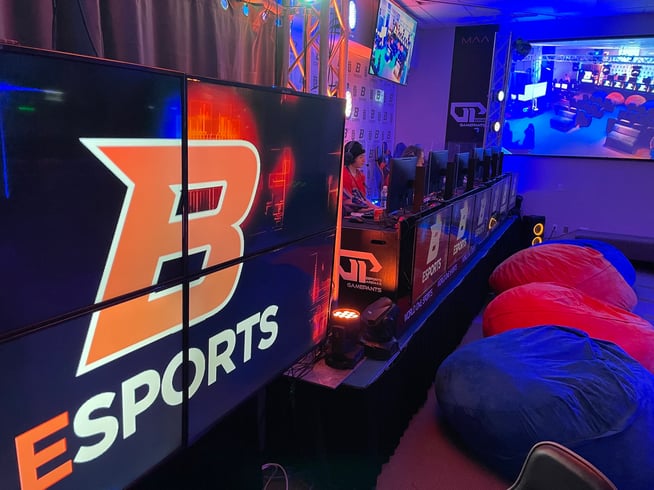 The Boise State Gamepants Esports Arena is suited to feature intercollegiate play between competitive gaming teams. The way the Boise State esports program started its first year in 2017 strongly led to its establishment.
The cutting-edge arena has two spaces and is located in downtown Boise, specifically in the College of Innovation and Design's Venture College:
30-Seat Esports Arena:

This section of the facility is for the primary use of the school's varsity team. It also has a broadcast studio to publicize some of the most exciting tournaments and events in esports history, granted that Boise State hosts them.

34-Seat Battleground:

This section is for game practice. Clubs, undergraduates, and graduate students use the Battleground the way traditional sports teams use on-campus gyms to train for games.
Another element that makes the arena technologically advanced is how the facilities use ggLeap esports management software to run daily operations. Moreover, it uses Omen and HyperX products. The facility uses only the best equipment to ensure top-tier performance.
Sign up for ggCircuit Updates!
Who is at the Helm of Boise State Esports?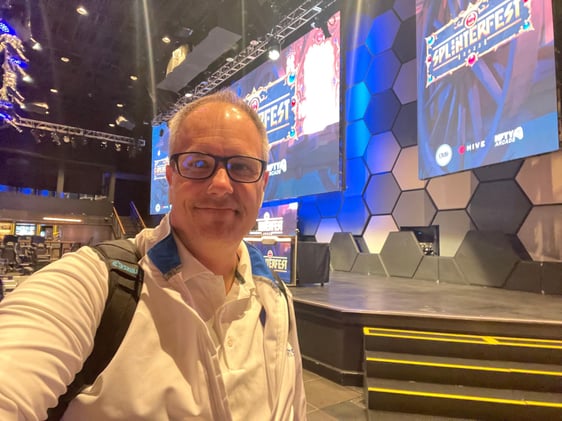 Dr. Chris Haskell, an associate clinical professor, is the Head Coach of Boise State Esports. He founded the collegiate course with Dr. Brett Shelton in 2017. Admittedly, Dr. Haskell did not expect the program to grow as quickly as it has but welcomed the positive developments.
Under his guidance, Boise State Esports has reached massive heights in the esports industry. Out of 400 schools, Boise State is in the top ten. The team is also in the top five, having competed in over 1,400 matches across various games and winning multiple national championships.
What is the other Esports Program of Boise State?
EsportsU is one of the university's major esports programs. It is an online summer camp for high school students interested in competitive video gaming. More specifically, it is a week-long program that exposes these participants to the world of competitive gaming.
Participants will engage in in-person events, broadcast matches, and mini-tournaments. They will also join workshops with collegiate- and professional-level gamers. In addition, program hosts will deliver structured gaming and training sessions.
The skills the program targets to build in these young gamers include analysis, self-evaluation, team building, communication, and studying. These skill-oriented goals helped make Boise State Esports the best-voted collegiate program of 2022. Dr. Haskell accepted the award on behalf of the university and highlighted the collective effort of the esports students in achieving the monumental feat.
Boise State university is a member of the National Association of Collegiate Esports.
Does Boise State have an Esports Team?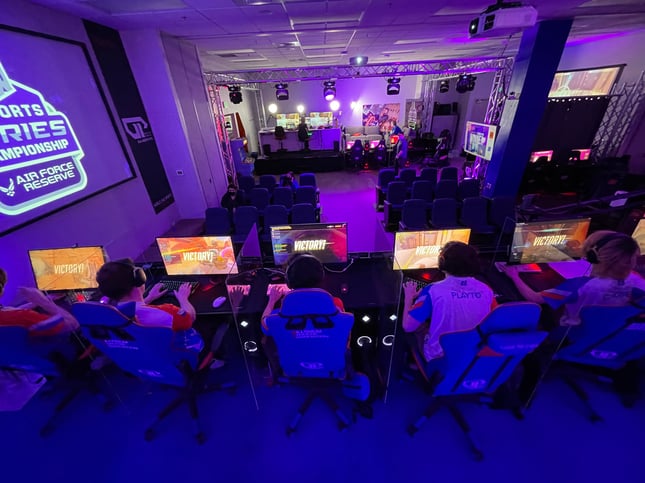 Yes, the Boise State Broncos have an esports team representing the university at various national competitions. The collegiate esports program welcomed Glenns Ferry's Wacey Williams in 2021 as its first national title holder. He is a two-time Madden NFL champion, having won events at the National Association of College Esports and Play Vs.
The Broncos also face other competitive video game teams in League of Legends, Overwatch, and Rocket League. Each game has unique sets of rules and strategies to observe, making the Broncos' performance even more impressive.
Does BSU Have a Valorant Team?
Yes, BSU has a Valorant Team. It assembled its first squad in 2020 with Blake "Lyccan" Ramsey, Ethan "Bandito" Cobb, Jack "So1dja" Wilcox, Luke "DreamMaker" Edwards, and Seth "urhat" Banta.
Valorant is a tactical shooter game with a five-versus-five format, making BSU's roster of math and computer majors a suitable fit. The team holds its own against the best collegiate Valorant squads in the country.
Click here to test the ggLeap client!

Does Boise State Offer an Esports Scholarship?
Yes, Boise State University offers esports scholarships and awards for incoming and current students. Interested students must demonstrate excellence and financial need before the university considers them for the scholarship. More specific requirements include:
Having full-time status at BSU

Maintain a cumulative 3.0 GPA

Be in good standing with the game publisher
Note that esports scholarships at BSU vary in value. Depending on the student's eligibility, the program may or may not renew the scholarship. Interested students can apply through the esports department. Meanwhile, students may also apply for academic scholarships in addition to their esports scholarships. They can do so at their respective academic departments.
BSU has the highest cumulative grade point average, which counts all the departments across the US. Standing at 3.0, many students have a good chance of becoming student-athletes at the institution. BSU also welcomes students from in and out of the state to apply for esports scholarships.
Final Thoughts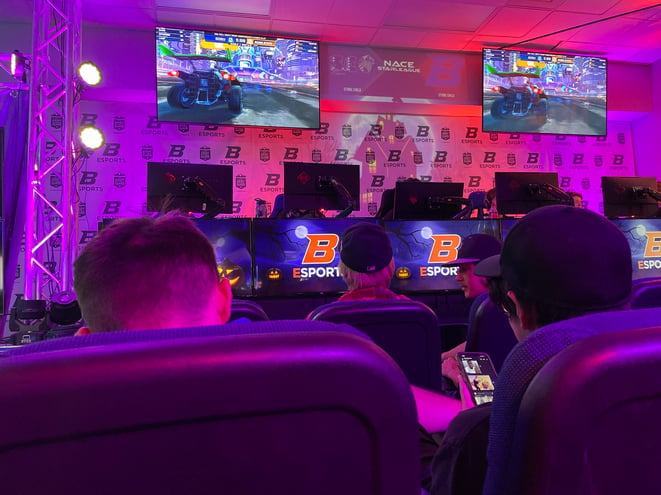 Boise State University has one of the best esports programs in the nation and offers competitive collegiate scholarships. With their exceptional academic performance and growing interest in video games, BSU could be the perfect destination for students who want to combine their love of gaming with a college education.
The Boise State Esports program is also one of the best in the US, receiving awards and producing teams that rank among the top players. Its reputation has led to the construction of an esports arena that uses ggLeap among its essential tools to ensure effective and efficient management.
If you are interested in pursuing an esports scholarship, learn more about Boise State University's opportunities to get started.
All images are courtesy of Boise State Esports' Facebook page.
ggCircuit is a part of Esports Entertainment Group (GMBL).