List of the 7 Best Mousepads for Fortnite (2022)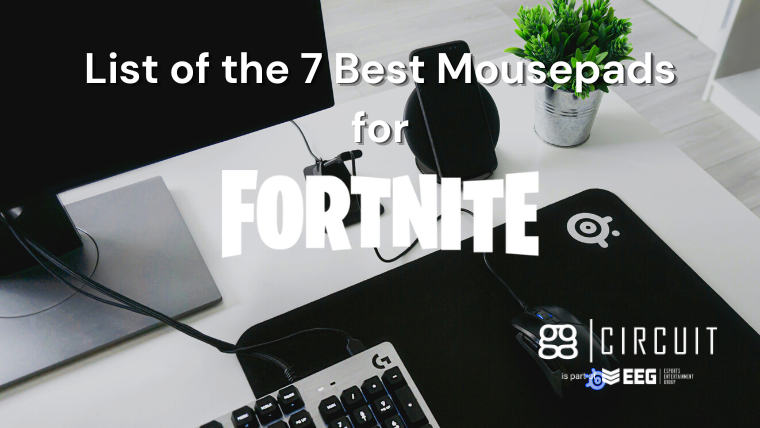 If you enjoy esports, you have probably played Fortnite. Fortnite is the ultimate survival game in which you can expect a wide range of experiences. A single round of Fortnite consists of 100 players engaging in a player vs. player battle to see who can survive the longest and be the last one standing. To become the final survivor, staying in the safe zone and eliminating other players is the primary way.
Fortnite is one of the best FPS games in which the game is about accuracy, control, and aim. If you want to advance in your game, you will need to improve your mouse control to have the greatest aim to eliminate other players. Good mousepads are the most crucial component of that. The best gaming mousepad will have the power to assist gaming mice's optical sensors in detecting how quickly they are traveling over a desk's flat surface. This will directly impact sensitivity and speed.
Since different mousepads can have many other qualities and unique features, picking the best one can significantly improve your comfort, control, aim accuracy, and overall performance. Here are the best mousepads you can use to level up your game and play style in Fortnite.
---
---
Best Mousepads for Fortnite
Logitech G
G740

Logitech G G740 is high on the list as the best gaming mousepad for Fortnite because it is used by many of the best Fortnite players and is regarded as one of the best mousepads for both Fortnite and other first-person shooter video games. Logitech, the famous Swiss-American multinational computer paraphernal provider known for producing precise, high-performance mouse sensors and the best gaming mice, now features this 55 mm thick, top-notch quality mouse pad. Pro gamers often prefer a thicker mouse pad, such as Logitech G G740, for a more stable desk surface and better gaming for both LANs and competitions.
This mousepad is made to accommodate all the wrist motions made when gliding across the edge of the mousepad. It provides just the correct resistance to your mouse foot, making it ideal for all the jerky mouse movements that come with playing Fortnite. Additionally, it features a perfect surface roughness, giving your mouse's sensor the best images possible to translate mouse movement into cursor movement.
Finally, the mousepad has a better grip. It remains in place throughout all the rapid hand movements that Fortnite players utilize because of the non-slip rubber base, which prevents bunching and slipping.
Corsair MM350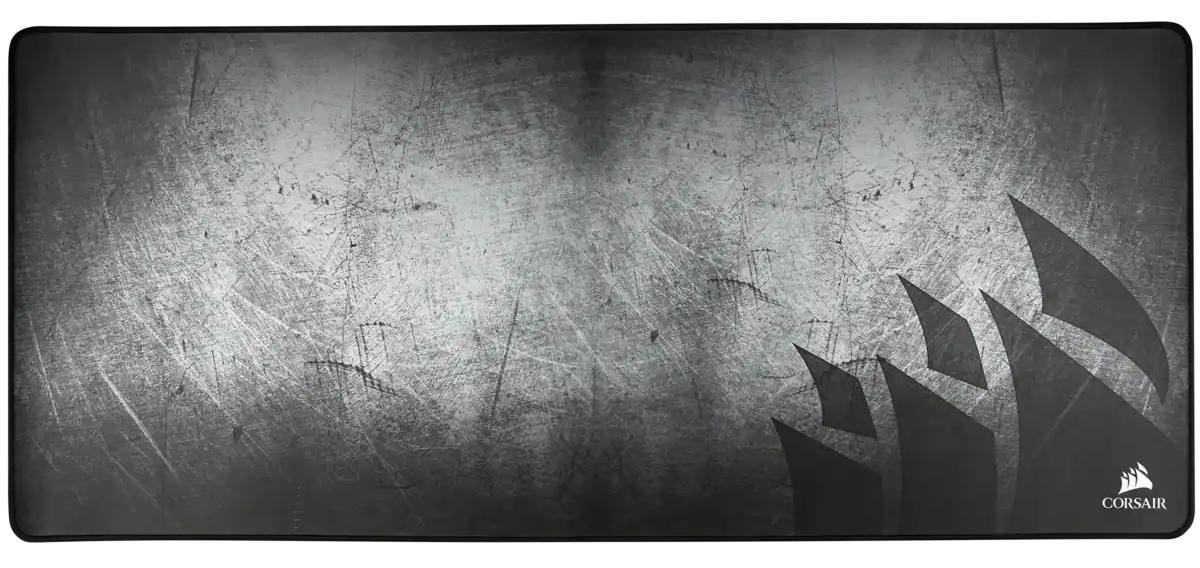 Corsair MM350 is one of the best mousepads for Fortnite. It's a premium, anti-fray cloth mousepad that comes in various sizes, making it ideal for hardcore Fortnite gamers who want large-size mousepads on their desks. It's an extra-large mouse pad with a broad, smooth surface area of 930x400mm, giving you plenty of room for your gaming mouse and keyboard. In addition, it boasts a robust construction that can withstand regular Fortnite gaming.
The Corsair MM350 provides superior control for gaming mice with low friction tracking on its glide-enhanced woven textile surface. Additionally, it features a wear-resistant dye graphic surface that complements your gaming aesthetic and keeps your setup looking sharp. Lastly, it features an anti-skid textured rubberized base that keeps the mousepad firmly in place even during the most intense Fortnite gaming sessions. Battling for the Victory Royale will be much doable with a reliable and high-performing Corsair MM350 mousepad.
HyperX FURY S Pro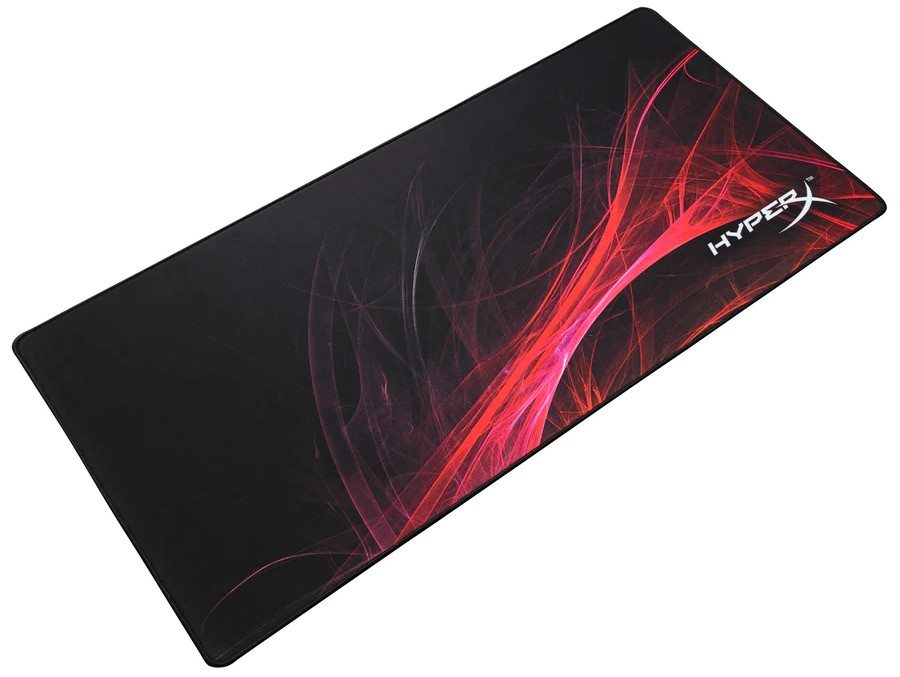 HyperX FURY S Pro is another good choice for extreme Fortnite gaming sessions. This mousepad has anti-fray edges sewn smoothly to provide a consistent surface for precise aim and controlled glide. In addition, these hard pads have a hard surface that seems smooth to the touch yet is finely textured for optical mouse tracking due to the pad's tightly woven fabric.
The HyperX FURY S is an excellent custom gaming mousepad in four different sizes to suit your personal preference. It is perfect for those Fortnite players who prefer a large or small mousepad, depending on their gaming session. If you like a gaming mousepad with RGB lighting surrounding the central pad, you can upgrade to the FURY S Ultra. For easy charging, it provides a wireless charging option.
When the Fortnite action becomes intense, and you're about to reach the point of Victory Royale, you can rely on the HyperX FURY S to take all of your rapid and intense mouse movements. In addition, it will help you easily control your character to stay in the safe zone and hunt for other players.
This hard mousepad features a rough natural rubber underside that will hold firmly and a soft fabric surface that allows your wrist to be comfortable during a whole day of gaming. Lastly, it has modernized stitched edges that are fray-proof and cozy for arm resting.
Steelseries QCK Medium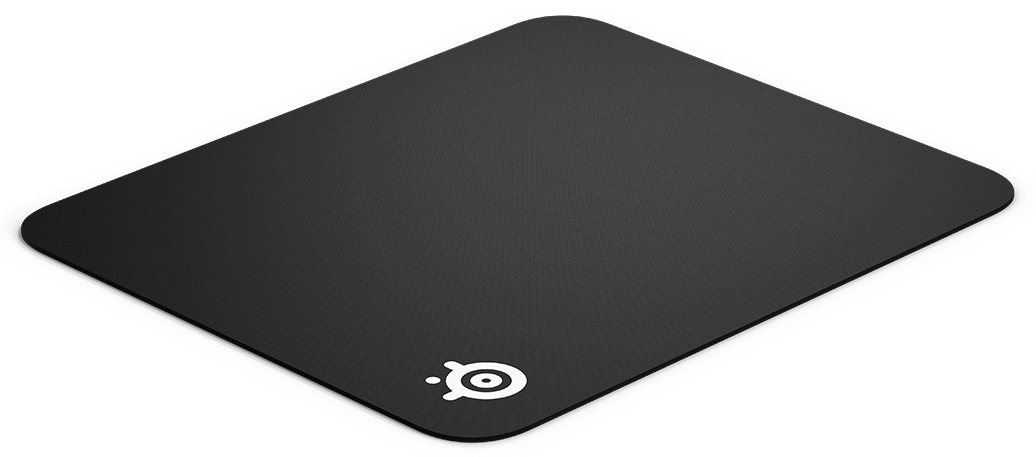 The Steelseries QCK Medium is a perfect smaller mousepad for playing Fortnite and is now being offered at a very affordable price. Many computer users and esports professionals trust the QCK as their mousepad of choice. As their company claims, SteelSeries products have won more prize money than any other brand in the world of esports. Many top Fortnite players now also believe that Steelseries QCK, especially the medium size, is one of the greatest mousepads for the game. The Steelseries QCK Medium is a smooth mousepad with a premium micro-woven fabric for unsurpassed control over any sensitivity level.
Steelseries QCK Medium is ideal for high-intensity Fornite gaming because it is optimized for low and high CPI tracking movements for different FPS games. No matter what your strategy is to be the last survivor, either camping, hiding, building, looting, or pushing toward other players, you can easily reach your objectives with the dependability of the Steelseries QCK mousepad. Lastly, this cloth pad is durable and washable for the easiest cleaning.
Zowie G-SR

Zowie G-SR is a type of mousepad that is another excellent choice for Fortnite. It is renowned for giving users a soft cloth surface texture that offers consistent glide and a non-slip rubber base that guarantees the pad will stay in position even during highly intense situations. Because of the soft surface, even texture, and consistent glide, many Fornite players consider the Zowie G-SR to be one of the most comfortable mousepads they own.
For Fortnite players who like the comfort of a soft rubber base and a cloth mousepad, the Zowie G-SR soft mousepad could be precisely what they're looking for. The company has created a flat, soft rubber base that is 100% comfortable. In addition, it maintains a steady glide across the mousepad with a bit of resistance for the finest possible Fortnite gaming performance. In-game, this mousepad can help you easily control your mouse to harvest building materials from trees, cars, and other free-standing objects and allow you to have precise control in building walls, ramps, and platforms.
Cooler Master MP511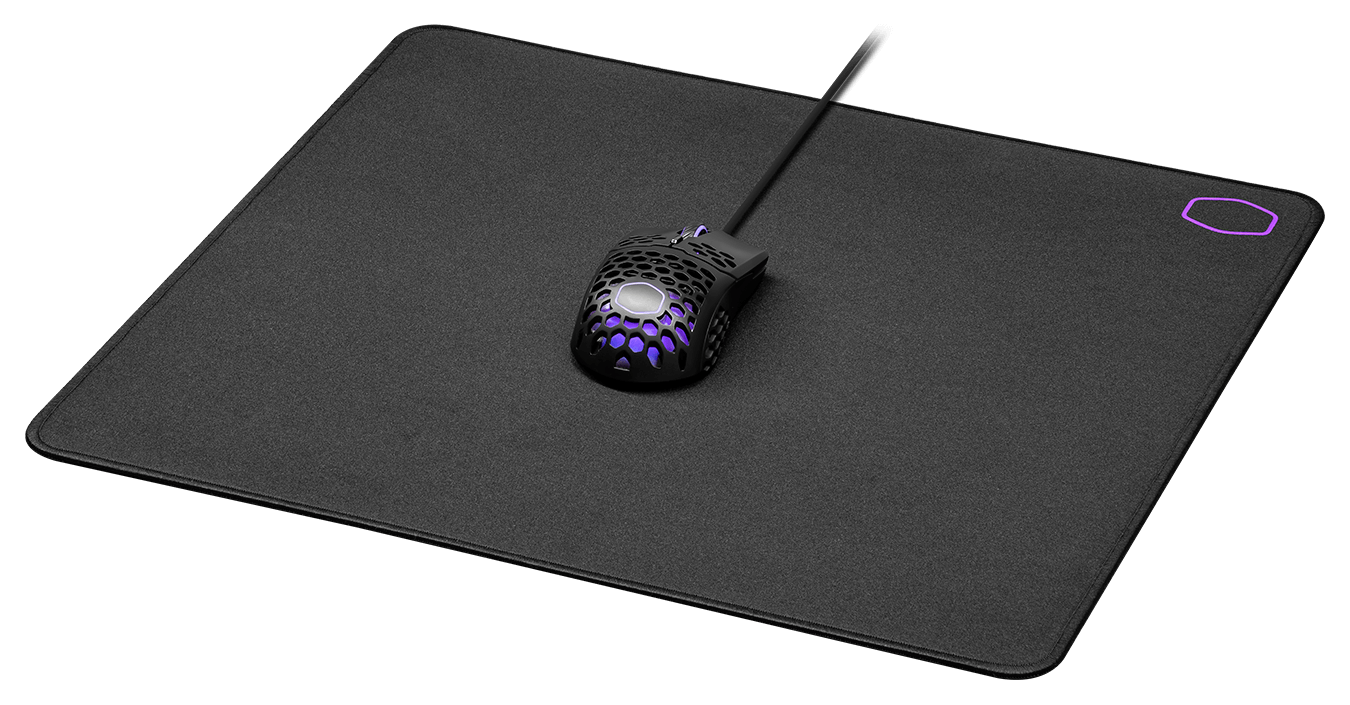 The Cooler Master MP511 is a great upgrade for your gaming setup as it features the iconic CORDURA fabric for increased durability, splash resistance, and smooth performance. In Fortnite, having this type of mousepad is similar to adding skill points to performance, accuracy, durability, and smoother control. The Cooler Master MP511 is designed with gamers in mind; it is excellent for Fortnite due to its increased accuracy and smooth control. Whether you are using an assault rifle, a small-caliber weapon, or a sniper rifle, you can effortlessly regulate your aim and hit every target as quickly as possible.
Additionally, if you're into playing on high grounds in Fortnite, this mousepad makes it simple to build walls and platforms. Because of its smooth surface, it is easy to move your mouse around to determine the direction of your building. Lastly, the splash-resistant surface of this mousepad also resists sweat, rips, and abrasions, extending its life and reducing 5foul odors — perfect for daily Fortnite play.
Razer Sphex V3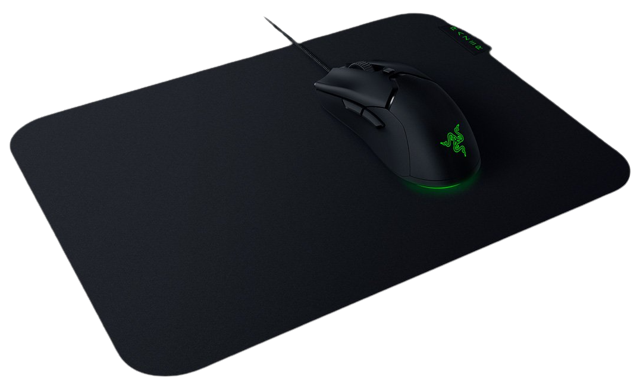 Razer Sphex V3 will give you the winning edge in Fortnite by improving your aim and control. Razer Sphex V3 is the latest iteration of Razer's thinnest hard gaming mouse mat, now improved to 20% thinner and offered in different larger sizes. In addition, it has been updated with a sleek, black appearance and enhanced with a type of surface that is harder, smoother, and secured by an adhesive base for reliable control. Even during the most strenuous gaming sessions, the mat's adhesive base keeps it glued to your desk. However, it is still simple enough to remove without damaging your system.
The Razer Sphex V3 is made of a durable polycarbonate material that has been lab-tested for outstanding impact, rip, and tear strength. This type of mousepad is one of the favorites among many Fortnite gamers because it enables them to manage their characters more precisely and effectively. In addition, you can use this mousepad to execute your in-game plans and strategies to win the Victory Royale.
Sign up for ggCircuit Updates!
Does a Mousepad Improve Aim?
Gaming mousepads are frequently overlooked, yet they have a significant impact on your entire gaming setup. No matter how wonderful your gaming mouse is, it will not function to its fullest potential without a dependable and high-quality mousepad. A gaming mousepad assists in detecting your mouse's optical sensors and communicates that information to your computer so it can accurately detect how quickly the mouse moves around the surface. As a result, you will have precise control over your gaming mice, and your computer will accurately read that control.
If you have better control of your gaming mouse, it will significantly improve your aim in Fortnite. In other words, mousepads improve your aim because better mouse control leads to better accuracy.
What Mousepad Do Pro Gamers Use?
Aiming accurately is crucial, especially in first-person shooter games. Therefore, professional Fortnite players use mousepads that assist them in having better control over their gaming mice and improve their aim. For example, many professional gamers use cloth mousepads like the Steelseries QcK and Zowie G-SR. Pro Fortnite players who use the Zowie G-SR include Benjyfishy, Zayt, Mitr0, and Bizzle, to mention just a few.
Many pro players also use Logitech G G740 as Logitech is a well-known brand in the gaming industry. In addition, players of Fortnite, from beginners to professionals, commonly use the HyperX Fury S, Cooler Master MP511, and Razer Sphex V3 mousepads.
Click here to test the ggLeap client!

What Mousepad Does Bugha Use?
As a Fortnite player, you likely know about the gamer Bugha. Kyle Giersdorf, also known by his esports handle Bugha, is most well-known for winning the 2019 Fortnite World Cup, taking home a grand prize of three million dollars. Bugha uses the Zowie G-SR Gaming Mousepad, which is well known for providing users with a smooth, soft cloth surface texture. In addition, it offers constant glide and a non-slip rubber base that ensures the pad will stay in place even in intense gaming situations.
With the Zowie G-SR mousepad, Bugha can play Fortnite exclusively because of the mousepad's exceptionally smooth surface, which enables gaming mice to go over it without experiencing any hiccups. As of today, Bugha is still one of the best and top-ranked Fornite professional players in the world.
Summary
A mouse pad will not only improve the accuracy of your aim during Fortnite matches, but it can also enhance your gaming setup aesthetically. So if you want to improve your game, it doesn't hurt to take a leaf out of pro gamers' playbooks and get yourself a good mouse pad.
Hardcore gamers do not overlook the importance of what a good mouse pad can bring to their game. So if you are on the scout for one, refer to this list of the best gaming mouse pads for Fortnite.