Best Esports Arena Franchises of 2022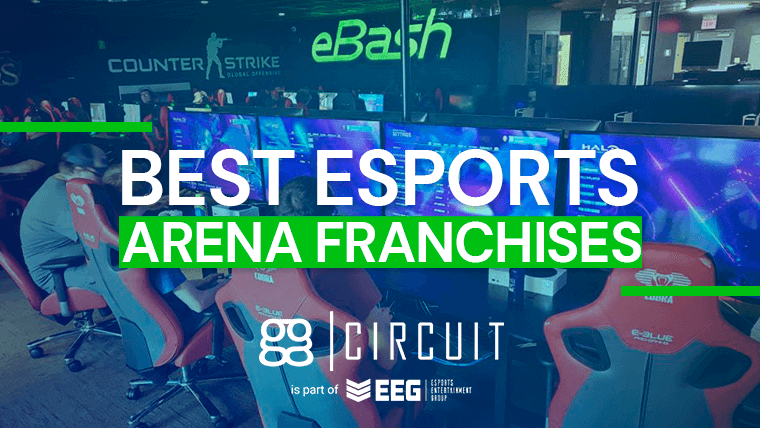 The founders of ggCircuit have operated brick and mortar esports venues for over 15 years, and we believe that getting an esports franchise is a great way to get into this business. It usually takes more effort to carve your path in this industry but getting a head start from a successful brand can make things easier for aspiring entrepreneurs.
List of the Best Esports Arena Franchises of 2022
---
---
Photo courtesy of Contender eSports Atlanta
A relatively young company, Contender Esports is a rapidly growing gaming center brand with 10 branches all over the US. Its founder, Brett Payne, believes that the audience of esports is currently the fastest-growing demographic in the world.
Contender Esports is an excellent place for the general public to enjoy esports, whether by competing or rooting for a local team. Contender Esports uses ggLeap for managing their esports arenas and ggRock as their PXE boot solution.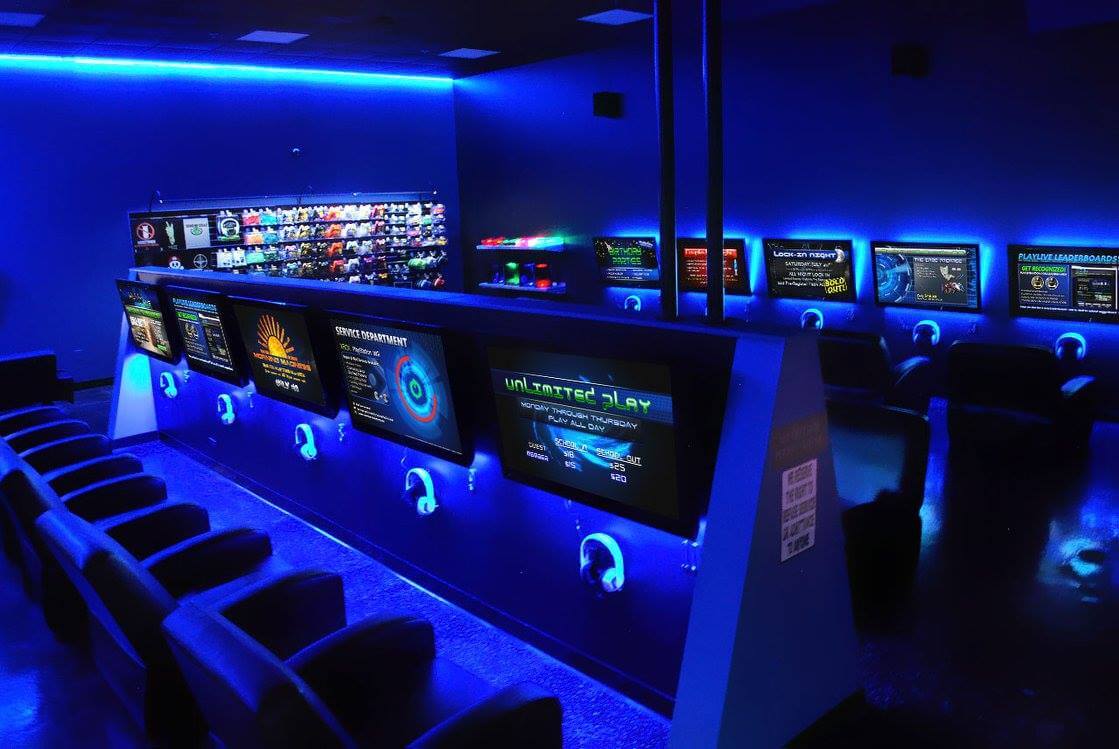 Photo courtesy of PLAYlive Nation
In 2019, Simplicity Esports acquired PLAYlive Nation, one of the major esports venues chains in the US. PLAYlive Nation has more than 40 locations across the US, with more branches opening soon.
Simplicity Esports exclusively uses ggLeap management software in their venues and ggRock as their PXE boot software. ggCircuit has also closed a deal with Simplicity to purchase the ALPHA solution for 4 of their locations, this was finalized on December 2021.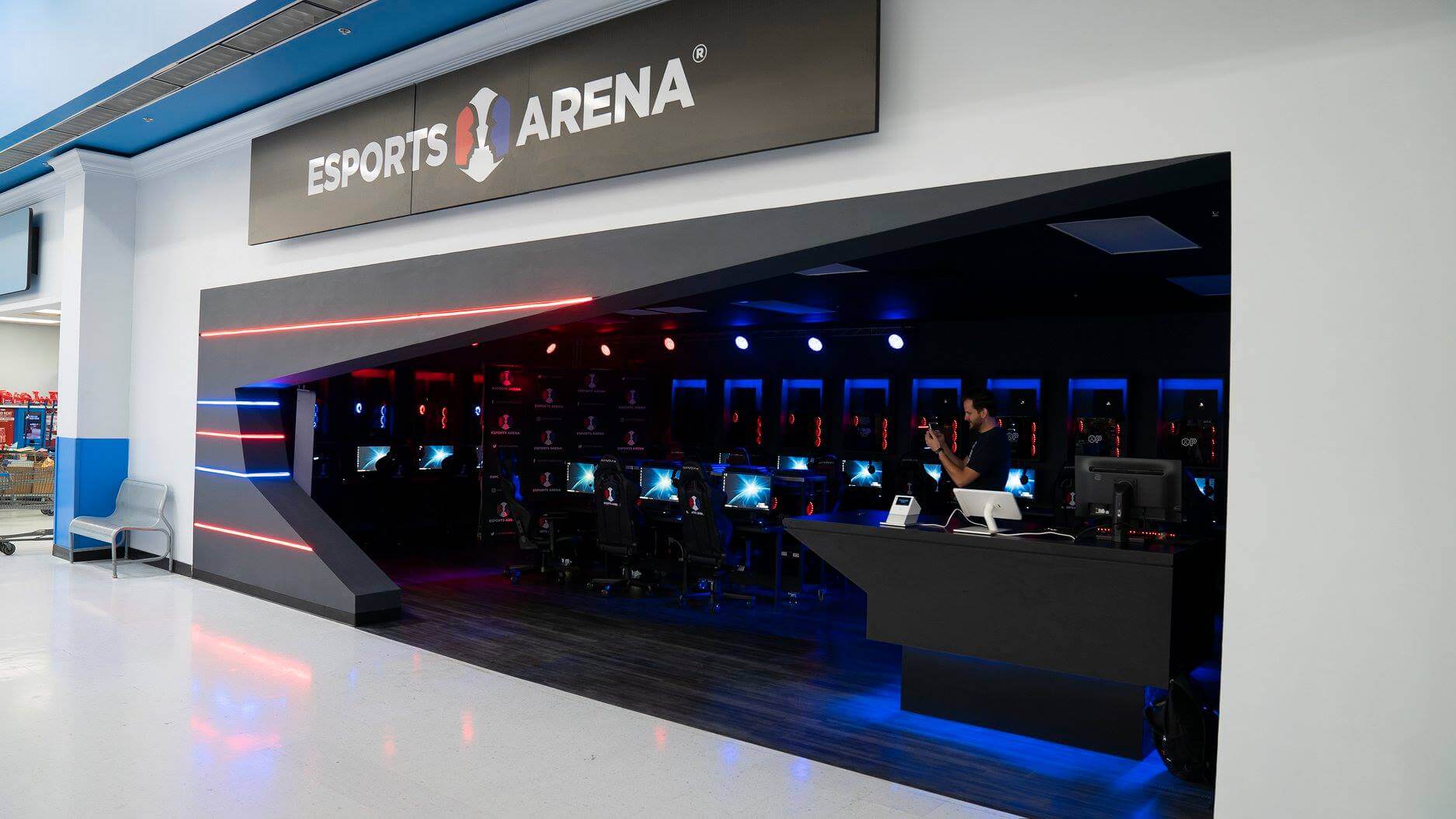 Photo courtesy of Esports Arena
Esports Arena opened its first location in 2015, and its success has resulted in opening several locations in Walmart stores all over the US. In addition, they hold regular events and tournaments in their venues that are accessible to the general gaming community.
Esports Arena has 19 branches, including the famous HyperX Esports Arena, located in the Luxor Hotel in Las Vegas. The HyperX Esports Arena uses ggLeap and ggRock for managing the venue and their PCs.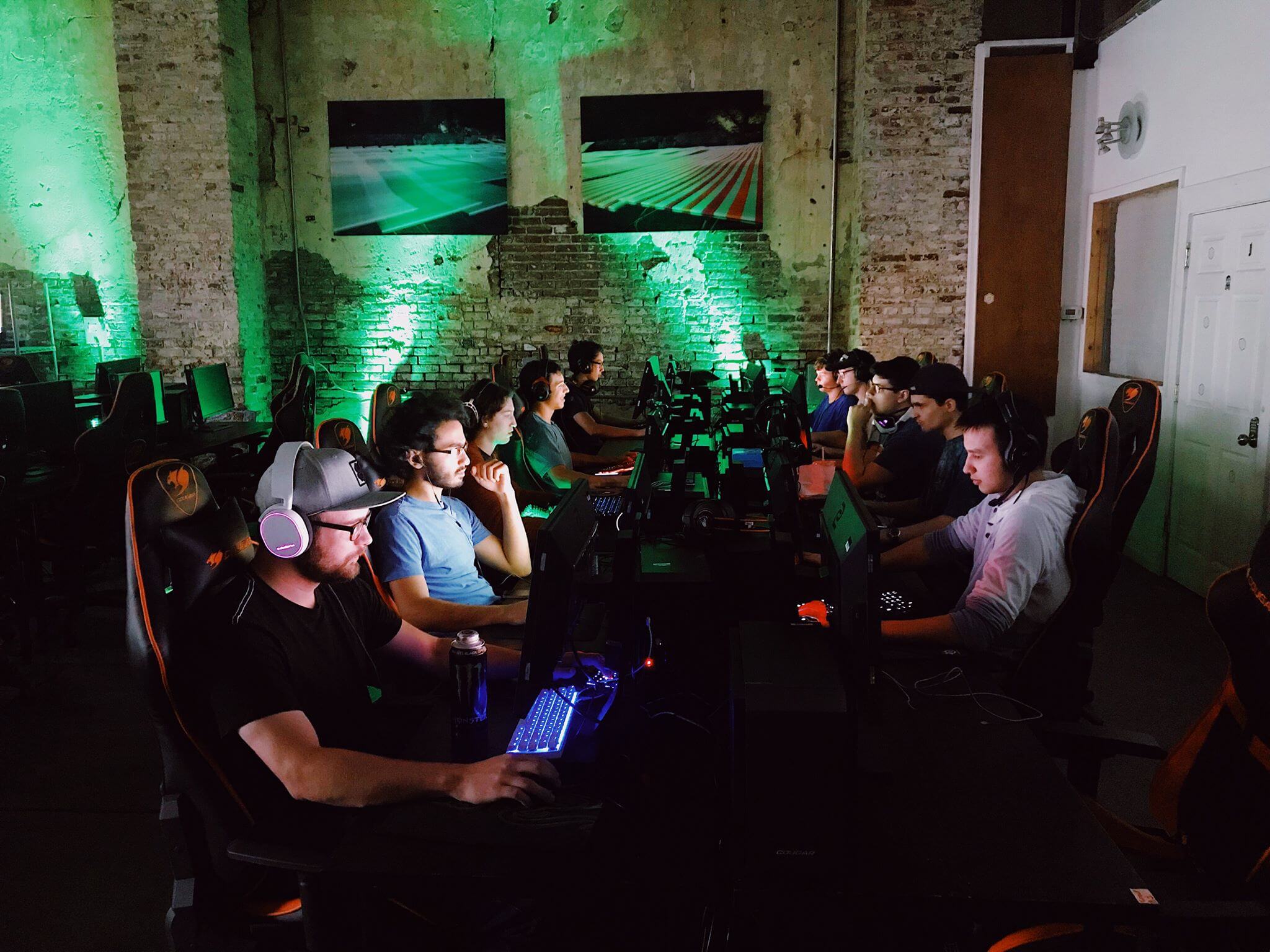 Photo courtesy of Nerd Street
Nerd Street operates several esports gaming facilities (Localhost) across the US, hosting tournaments and events. They also have several partner locations to expand their reach to the gaming community.
The company's mission is to connect with the gaming community and provide access to high-end gaming equipment via their training centers to gamers. Nerd Street currently has 10 branches in the US.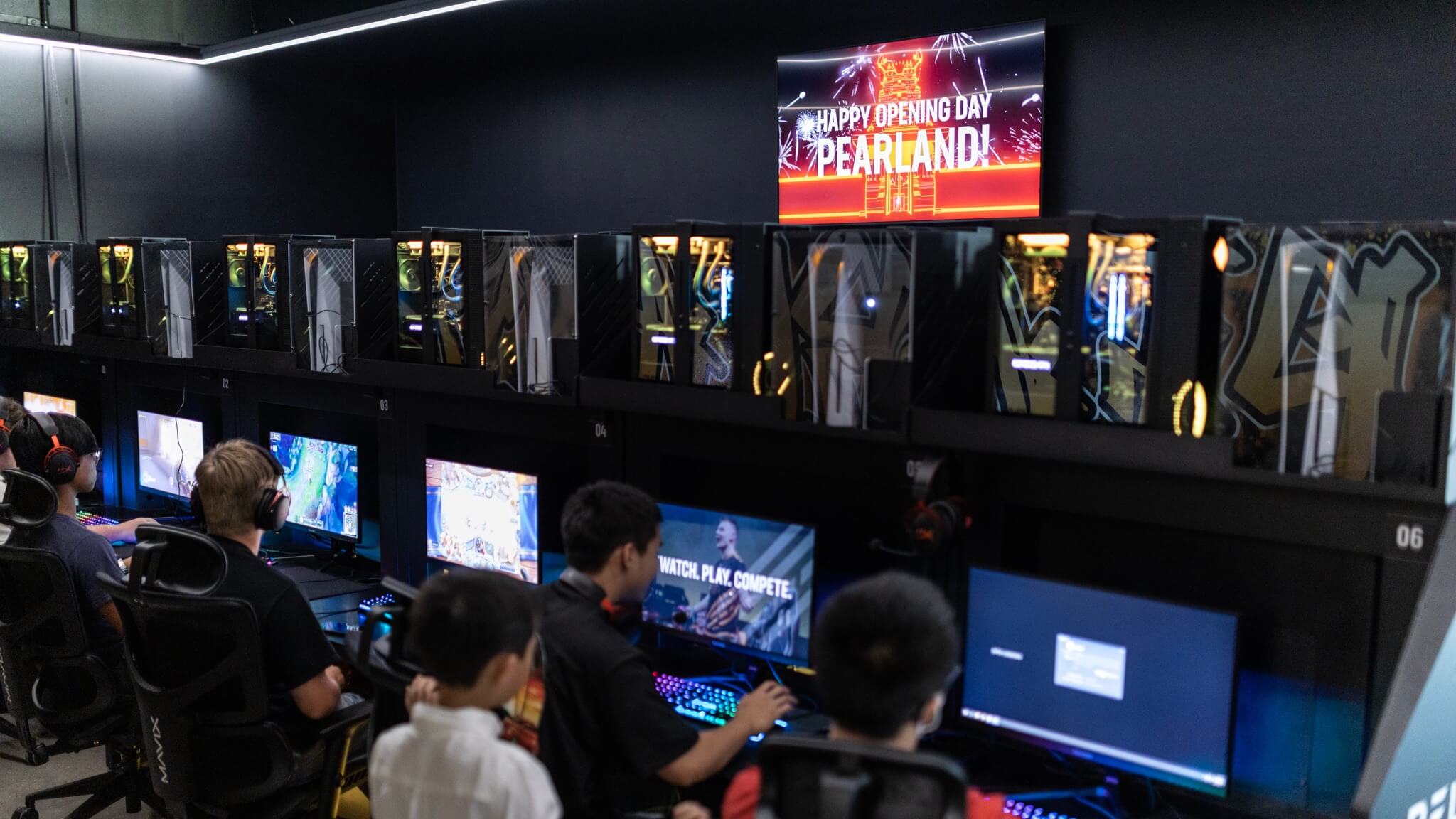 Photo courtesy of Belong Gaming
Established in 2016, Belong Gaming operates esports venues in the UK and the US. They currently manage 5 locations in the US but are looking forward to having 500 more in the next five years.
Belong Gaming regularly holds tournaments and events which any competitive gamer can join. They offer a premium experience to gamers regardless of skills, and each of their branches has its respective team.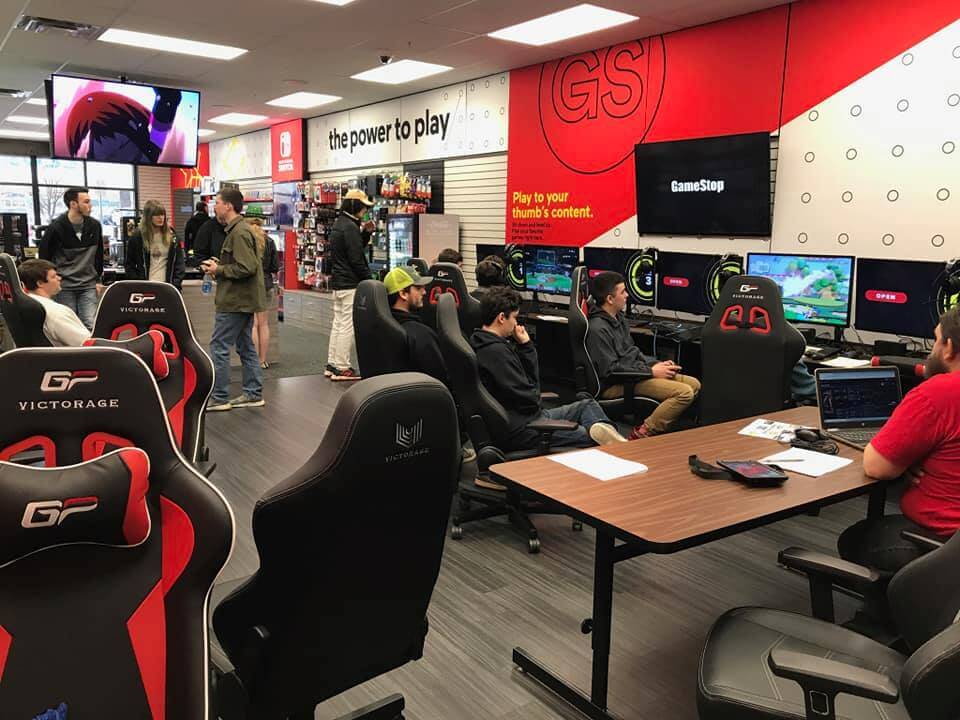 Photo courtesy of GameStop Tulsa Hills
GameStop, traditionally a retail company specializing in gaming merchandise, has decided to add esports stations in 11 pilot stores. GameStop's pilot stores use ggLeap esports management software and ggRock PXE boot solution.
Their addition of esports in some locations may indicate their interest in offering franchising programs in the future. In addition, it will put GameStop in a more competitive position as it is a recognizable brand in the video games industry.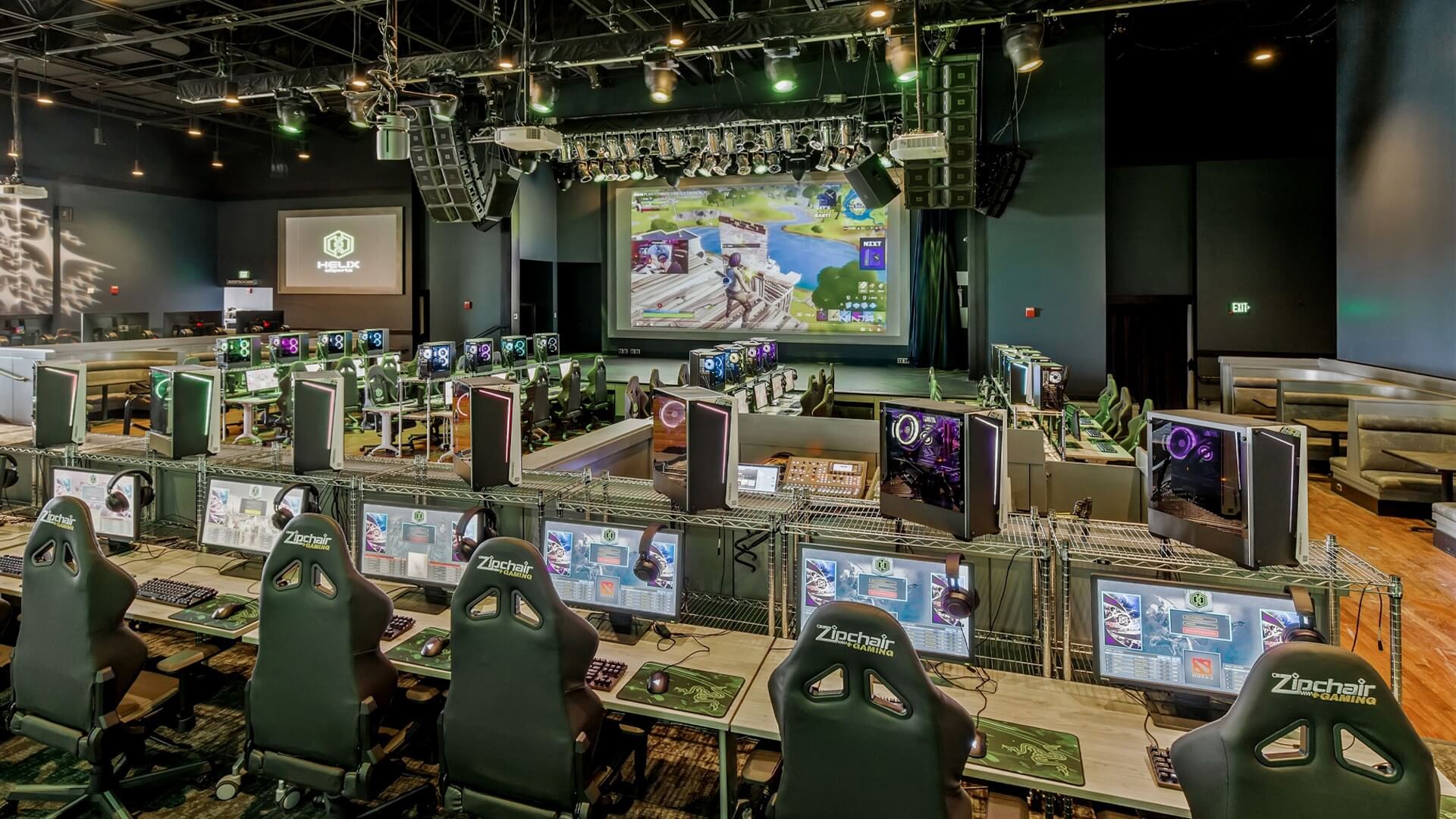 Photo courtesy of Helix eSports FX
Helix eSports is a premium esports destination that houses more than 100 PCs in each of its 3 locations. They also operate the largest gaming venue in the US, located in North Bergen, NJ; it has more than 150 PCs. Gamers can expect a world-class gaming experience in their facilities with the help of ggLeap and ggRock software.
While they operate the lowest number of centers on this list, Helix eSports make up for it with each branch's sheer volume of stations. They are also the official training facility of Boston Uprising, a professional esports team.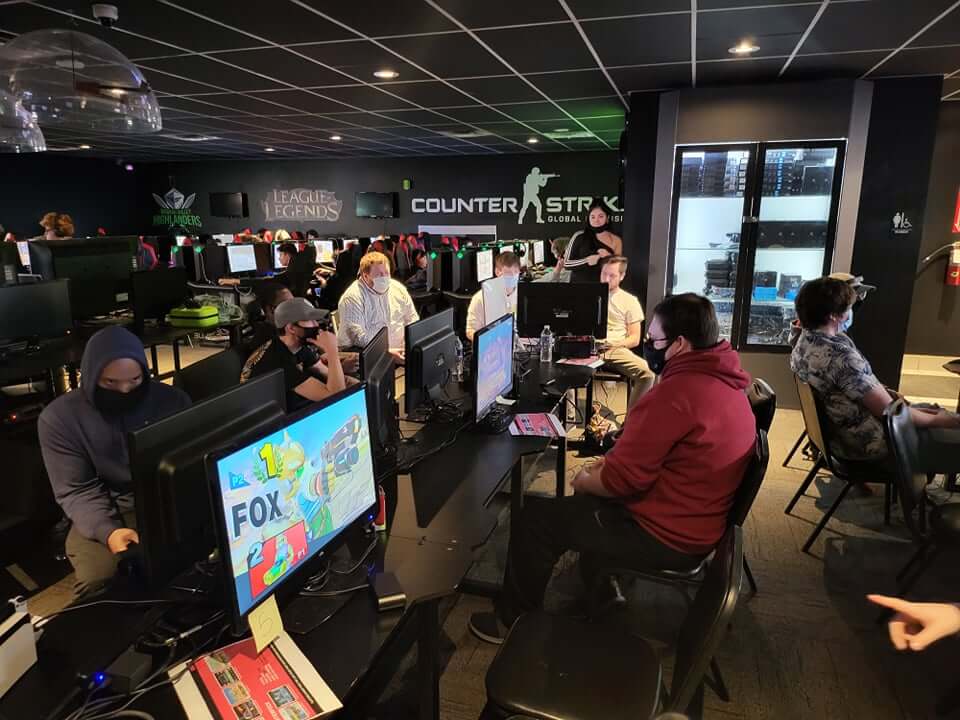 The founders of ggCircuit have operated brick and mortar esports venues since 2004 and organized gaming tournaments with other venues around the US. Today, the flagship location of eBash Video Game center in Terre Haute, IN, is still in business.
ggCircuit is not exactly a franchise, but we have helped over 200 independent esports venue locations to get up and operate via our SpecOps consulting services. We install and configure a venue's network and do its maintenance daily, effectively cutting the owner's daily tasks by more than half.
ggCircuit also has two programs that will enable entrepreneurs to quickly start their own gaming venue business or add an esports attraction to an existing revenue stream. Of course, both programs come with ggLeap management software and ggRock PXE boot solution.
How much does an esports franchise cost?
The initial investment of an esports franchise will depend on many factors like location, rental cost, and number of PCs. An investor will need at least north of $200,000 at the very minimum to get started.
However, entrepreneurs should expect that they may have to spend more than the initial investment, and they may need more capital to keep the business afloat during the first few months.
Sign up for ggCircuit Updates!
How do I open an esports franchise?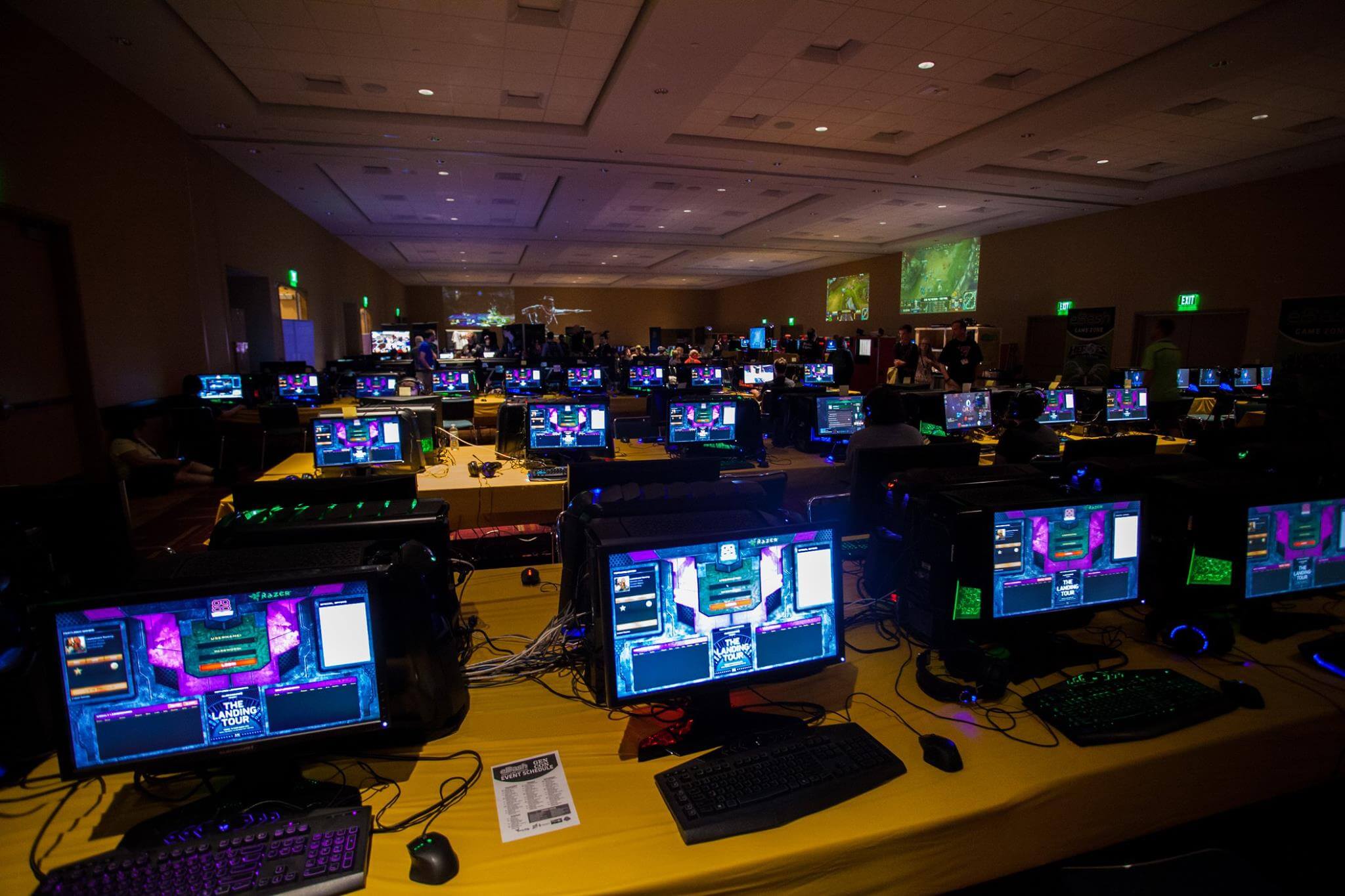 Getting an esports arena franchise can be one of the best ways to open a gaming venue
You will need the required minimum capital (including the franchise fee) and know an excellent location to open a gaming arena or venue. From there, get in touch with the company of your choice.
Is franchising good for esports?
The opportunities presented by the companies in the list above are a great indicator that the esports industry is growing. It also shows demand for more arenas or venues from gamers.
These companies also support gaming communities, and aspiring esports professionals are encouraged to compete in a venue's upcoming events. In addition, spectators can also watch live gaming events in a venue.
Click here to test the ggLeap client!

In Summary
We hope this article has given you information about gaming arenas available for franchising, how much it costs, and how to get started. Be sure to read our article about starting your own esports venue to learn more.