UCI Esports Arena: Breaking Boundaries in Competitive Gaming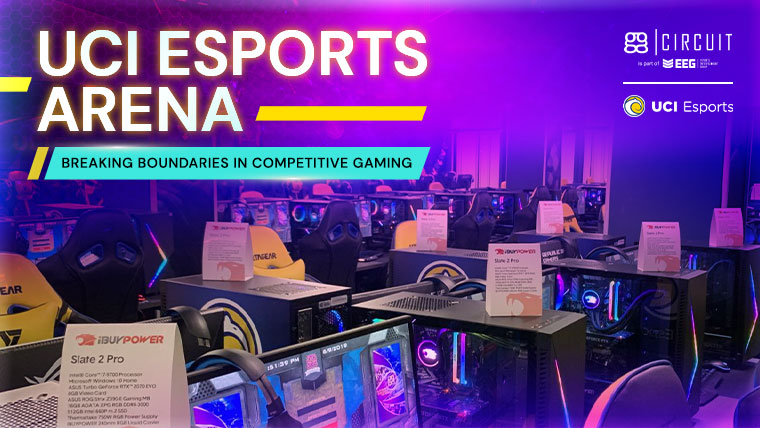 For those who are looking to get started in the world of esports, the University of California Irvine offers a wide range of collegiate esports, where competitors will enjoy duking it out at their esports arena. The UC Irvine college campus has one of the biggest collegiate esports programs in North America, where players, developers, and gaming enthusiasts flourish in every genre.
In this blog post, we discuss how the UCI esports arena can be used to break boundaries in competitive gaming along with UCI's esports programs.
---
---
What Is the UCI Esports Arena?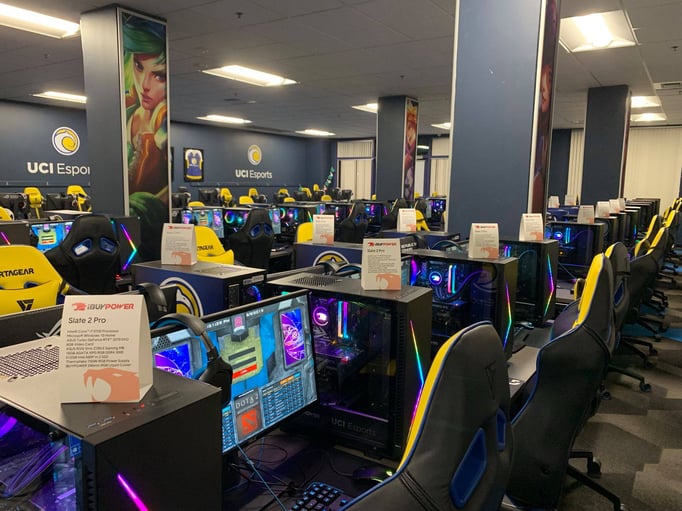 As the first esports arena within the college campus, the UCI Esports Arena is strategically located on the Student Center Terrace. Much of the program's success lies in the ggLeap esports management software implemented by UCI esports director Mark Deppe.
This program is responsible for keeping everything inside the 3,500 sq. ft. arena functional and working. Decked out with 36 high-end computers from iBUYPOWER, gaming chairs, and Logitech gaming gear, this dedicated esports arena also boasts a corner for gaming consoles.
Assistant director of UCI esports, Ronald Ly, also helped in the development of the school's official esports program, which uses only the Slate 2 Pro — a build made specifically for this arena.
Slate 2 Pro Specifications:
Intel®Core™ i7-9700 Intel CPU

ASUS Turbo GeForce RTX 2070 8GB GPU

ASUS ROG Strix Z390-E Motherboard

16GB DDR4-3000 RAM

Thermaltake 750W RGB PSU

iBUYPOWER 240mm Liquid Cooler
There's also a wide range of games to choose from, including Apex Legends, DOTA 2, Genshin Impact, Minecraft, Call of Duty: Warzone, and so much more. Students, faculty, staff, alumni, and guests are all welcome to play, and the arena is open from 12:00 PM to 8:00 PM, Monday through Friday.
Sign up for ggCircuit Updates!
Pillars of UCI's Esports Program
UCI's esports program is centered on five important aspects — mainly, the pillars of competition, developing a community environment, research and academics, careers, and entertainment. When it comes to creating a competitive element, UCI has scholarship teams dedicated to Overwatch and League of Legends, as well as a pilot scholarship for Valorant.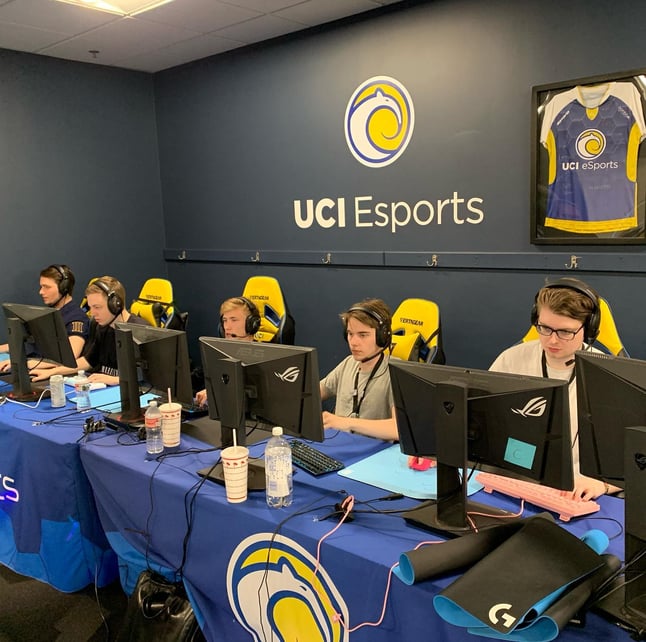 Focusing on a whole entertainment aspect, UCI also trains and hires students to broadcast live events on their Twitch channel, providing live play-by-play commentary while other students focus on working the camera. Regarding content creation, the program actively supports recreational and elite gamers, bringing together play and academics.
Their esports program has also been developed to connect students to careers and internships, where the school also hosts panel discussions, events, and networking opportunities. Career building is one of the pinnacles of their esports program, where students learn game design and create live streams.
When it comes to their community, UCI's esports program also boasts one of the most prominent student organizations on campus, where students are given the resources, space, and mentorship they need to flourish. Moreover, the university was the first to support underrepresented communities in esports.
Origins of the UCI Program
Even though UCI is the first public university to offer an esports program, it's been recognized for having one of the most comprehensive esports programs in the world. This vision was first conceived in the summer of 2015 when UCI already had a successful computer science program and a history of elite competition.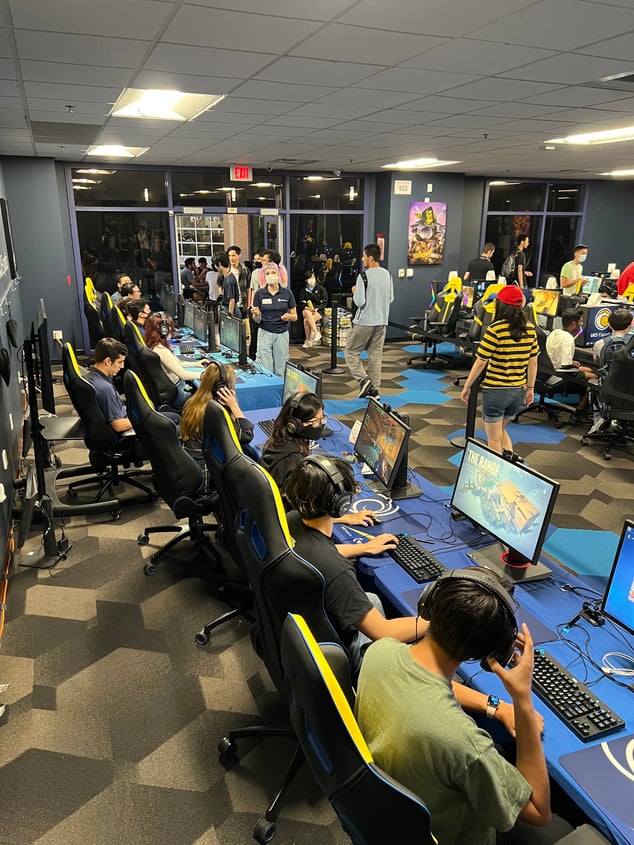 Through a forward-thinking administration, the esports program began in the spring of 2016. Soon after, UCI worked with industry partners and student leaders to launch the first esports arena on September 23, 2016, where they offered scholarship funds for their League of Legends teams.
Click here to test the ggLeap client!

How to Join the UCI Esports Team
A competitive player who wishes to join a UCI esports team may participate if they meet the following requirements:
Needs to be a current or incoming full-time student at UCI

Must be at the level of Grandmaster for League of Legends or 4500 SR for Overwatch
Fortunately, UCI esports teams are always on the lookout for new talent and the best gamers to join their collegiate team. UCI has two League of Legends teams representing the school in national tournaments and many top collegiate leagues.
Their varsity team has also reached collegiate LoL national championships, where newcomers have a huge opportunity to shine in the spotlight. Along with the coaching staff and team manager, UCI has strong teams for Overwatch and LoL.
Conclusion
The University of California Irvine is at the forefront of game-related education in the United States, where the use of ggLeap esports management software has become an indispensable tool for the effective and efficient management of their esports arena. Even at the college level, UCI and its students work hard to achieve the highest levels of gaming excellence.
Together, educators and gamers work side-by-side to create an impact on the wider esports industry, where boundaries in competitive gaming are meant to be broken.
ggCircuit is a part of Esports Entertainment Group (GMBL).
All images are from UCI Esports' Facebook page.