The Best Laptop for Call of Duty: Warzone 2023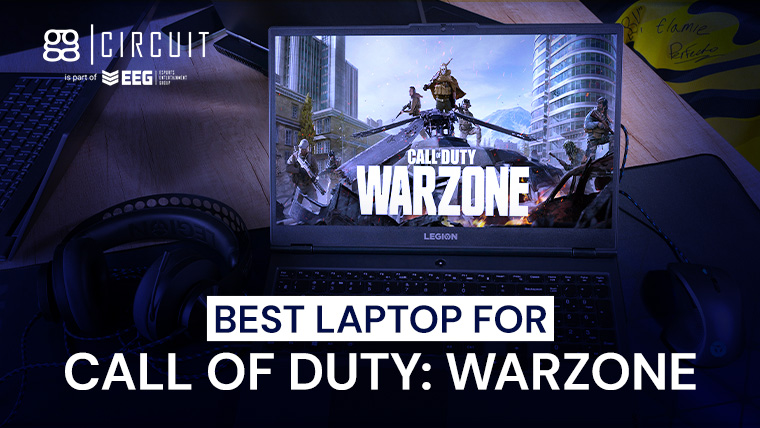 The Call of Duty franchise has been providing intense first-person shooter action since 2003. Gamers can't get enough of it, and it shows no sign of slowing down anytime soon. Warzone entered the fray of the popular battle royale genre in March 2020, a few months after the release of the Call of Duty Modern Warfare reboot.
To play Warzone, you will need a gaming laptop that can crank high graphics settings, FPS, and refresh rate to ensure success on the battlefield. And today, we are listing down gaming laptops that would make Captain Price proud.
---
---
Minimum System Requirements of Call of Duty: Warzone
The minimum system requirements of COD Warzone are pretty attainable, and gamers with older laptops will be able to play this game on low to medium settings. However, battle-royale games are best played on a gaming laptop with a fast processor with multiple cores and a modern graphics card to ensure the best gaming experience.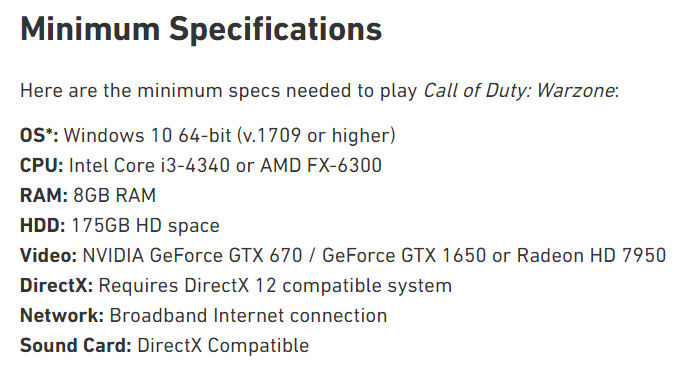 Sign up for ggCircuit Updates!
Best Gaming Laptops for Call of Duty: Warzone
In no particular order, we list down the best gaming laptops you can find for Warzone gaming for 2023.
Acer Predator Helios 300
The Acer Predator Helios 300 is a powerful gaming laptop with an 11th gen Intel Core i7 processor, Nvidia GeForce RTX 3070 graphics card, and 16GB DDR4 SDRAM. This laptop's impressive specs are guaranteed to run Call of Duty Warzone smoothly in high settings, even with ray tracing.
This variant of the Predator Helios 300 comes with 15.6 inches 1440p high refresh rate IPS display monitor. In addition, the unit has an operating system of Windows 10 Pro, which users can upgrade to Windows 11 for free.
In addition, installing COD Warzone on this high-end laptop won't be a problem with its massive 1TB SSD storage.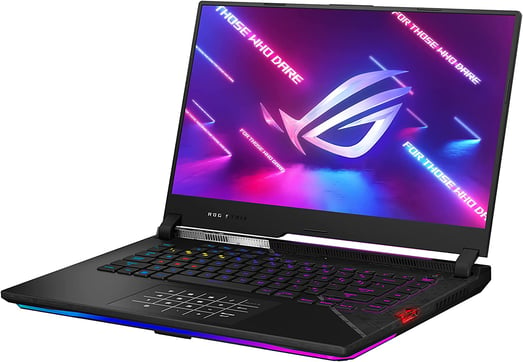 Asus ROG Strix Scar 15
The Asus ROG Strix line-up of gaming laptops never disappoints, and this particular model is definitely on the money when it comes to playing Warzone! It has the powerful Intel Core 12th generation Core i9 processor and Nvidia Geforce RTX 3060 graphics card.
Additionally, this laptop comes with 16GB DDR5 RAM that users can upgrade up to 64GB. Aside from the impressive specs, this great gaming laptop also boasts an excellent design guaranteed to turn heads.
The only letdown with this particular model is that it only comes with 512GB NVMe M.2 SSD for storage. However, this model's other variant comes with a beefy 1TB storage and an Nvidia RTX 3070 Ti for higher frame rates and ultra settings.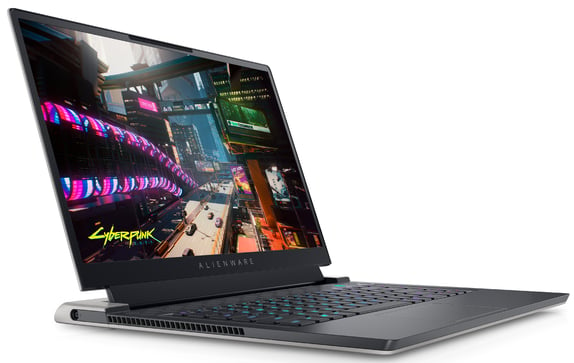 Dell Alienware X15 R2
The Alienware X15 R2 is probably the best gaming laptop on this list, and it's not difficult to see why. Getting the base configuration of the 12th gen Intel Core i7 and Nvidia GeForce RTX 3060 will satisfy even the most hardcore Warzone armchair commandos.
Alienware is known for its aesthetics that can make owners of other gaming laptops seethe with envy. And the X15 R2 has a sleek design that cements its status as a high-end gaming laptop.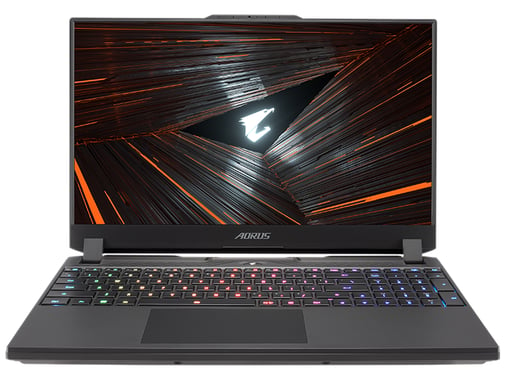 Gigabyte AORUS 15 XE4
The Gigabyte AORUS 15 XE4 promises high-end gaming performance with the latest 12th gen Intel Core i7-12700H processor paired with Nvidia GeForce RTX 3070 Ti graphics card. As a result, this laptop easily surpasses the recommended system requirements for COD Warzone and most games available today.
The AORUS 15 XE4 is also armed to the teeth with 15.6 inches QHD IPS display with a 165Hz refresh rate that is perfect for taking down opponents in Warzone's Gulag. It also comes with 16GB of high-frequency 3200MHz DDR4 RAM that users can upgrade up to 64GB!
Installing apps and games will not be a problem with its 1TB NVMe M.2 SSD storage.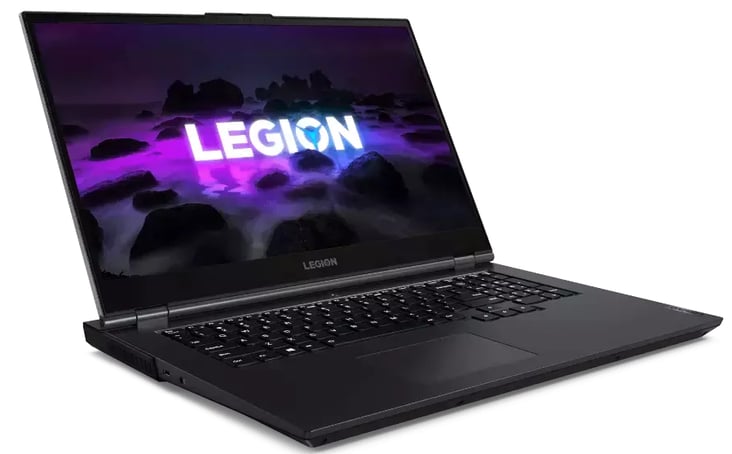 Lenovo Legion 5 Gen 6
Uncompromising gamers will be glad to know that the Lenovo Legion 5 has what it takes to run Call of Duty Warzone in high graphics settings. Legion 5 is powered by the AMD Ryzen 7 5800H processor, Nvidia GeForce RTX 3070 graphics card, and 16GB DDR4 RAM clocked at 3200MHz. As a result, this beast of a gaming laptop will satisfy most gamers' needs.
In a world full of gaming laptops with bulky aesthetics and in-your-face RGB lighting, the Legion 5 is a sophisticated gaming machine with a minimalist design that is also perfect for productivity.
Ensure there's enough space for COD Warzone, as this unit only comes with a paltry 512GB SSD storage. However, its screen size of 17.3 inches makes it a perfect laptop for Warzone gaming and video editing.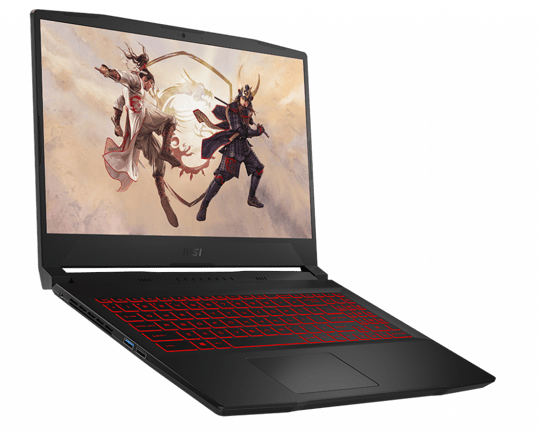 MSI Katana GF66
As far as budget laptops go, the MSI Katana GF66 is the sharpest one in the drawer (pun intended) and an excellent choice for competitive games. This gaming laptop is powered by Intel Core i5 11400H processor and Nvidia GeForce RTX 3050, which should have more than enough power to run Warzone.
Right out of the box, it has 8GB DDR4 RAM that users can upgrade up to 64GB, which we highly recommend to get the most out of the hardware.
Katana GF66's 15.6 inches IPS display has a refresh rate of 144Hz, which is more than enough for butter-smooth gameplay. It also comes with Windows 10 Home operating system that users can upgrade for free to Windows 11.
Click here to test the ggLeap client!

In Conclusion
Call of Duty Warzone is a popular battle-royale game that gave PUBG and Apex Legends a run for their money for its arcade-style gameplay while still retaining a sense of realism with the handling of ballistics.
The best gaming laptop will vary depending on the user's preference and budget. However, we hope this list has helped you find the perfect laptop for playing Warzone and your other favorite games.