Starting An Esports Center Technology Summer Camp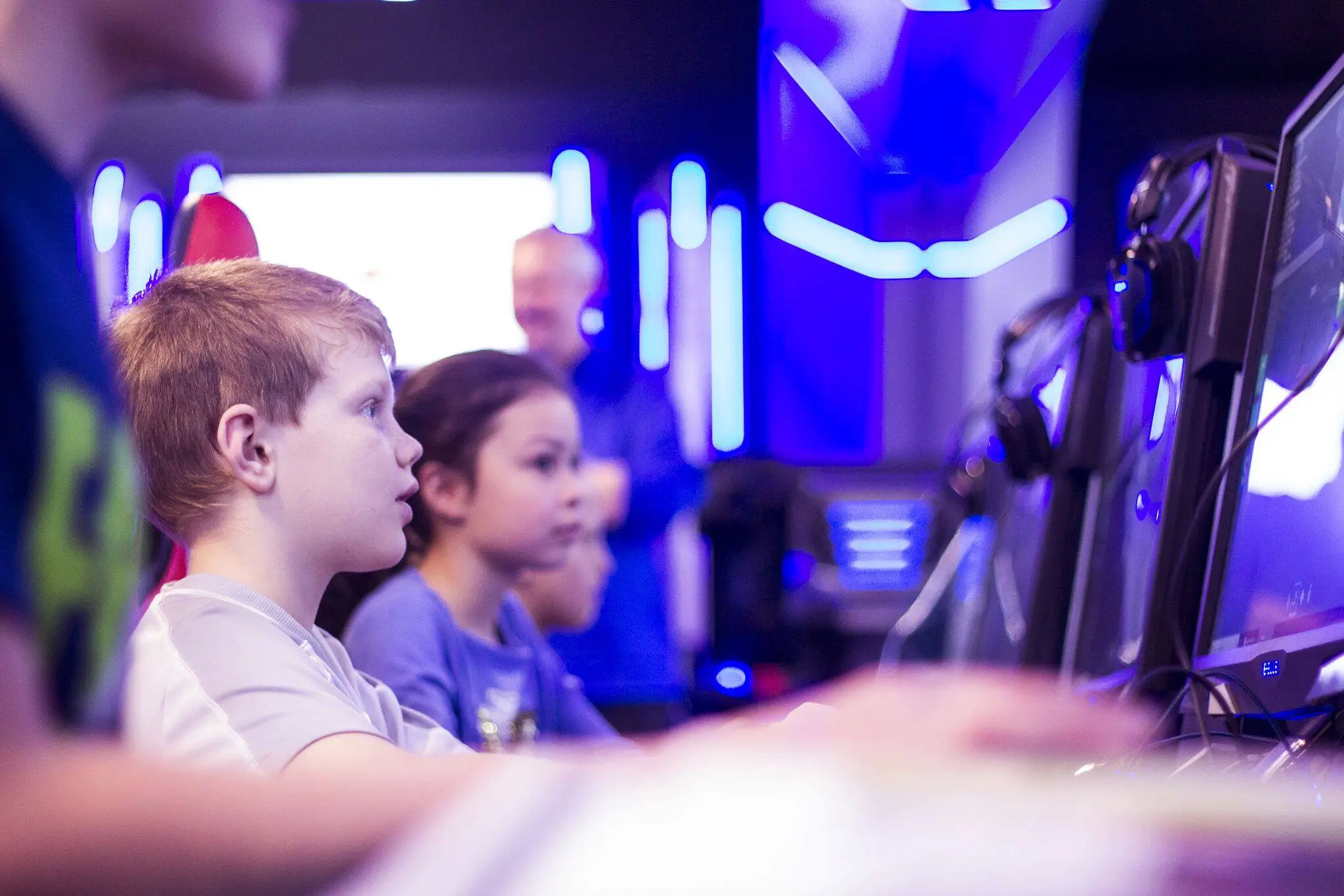 One way esports centers can take advantage of the summer season is to offer technology summer camps, which can bring in much-needed revenue. However, many centers do not know how to deal with these camps, missing out on a good opportunity.
ggCircuit has previously led technology summer camps using our background in IT, as well as our past experience teaching programming. The technology camp we built was called Create & Play Camps, which was for kids ages 8 to 16. It offered different tech-related programs the children could choose from, which included lessons earlier in the day and team-based gaming activities in the afternoon.
Thanks to the camps, the esports venue I worked in was able to bring in additional revenue during the summer months when kids have more time off school.
Here, I've put together a guide to help you set up a technology summer camp to bring in more people and more profits.
Technology summer camp provides an alternative way to spend summer
The Curricula
You want to organize your curricula as early as possible. Ideally, you should start preparations around August, when school has just begun, to give you ample time to set everything up. Today, it's easy to get more information about topics you may not be knowledgeable in. If you aren't familiar with programming or other technology, don't be afraid to take lessons on YouTube and gather resources where you can get them. Here are some things you can do:
Find online classes you can take at your own pace
Peruse books or eBooks
Seek out tutorial videos based on the tech you want to use for your camp.
You'll need a solid understanding of the topics you want to offer. Kids will have many questions, and you need to be ready to answer all of them. Even if you aren't as technically proficient as your peers, you can still do this. Remember that you are using tools aimed at children and teens, not at professionals. You can start with a simple program and add more to it over time.
It also pays to know what interests kids these days. During the lockdown, there was an increase in interest in various technology-related topics. Here are some popular classes to offer:
Content creation
Streaming
Game development
Graphics and graphic design
Programming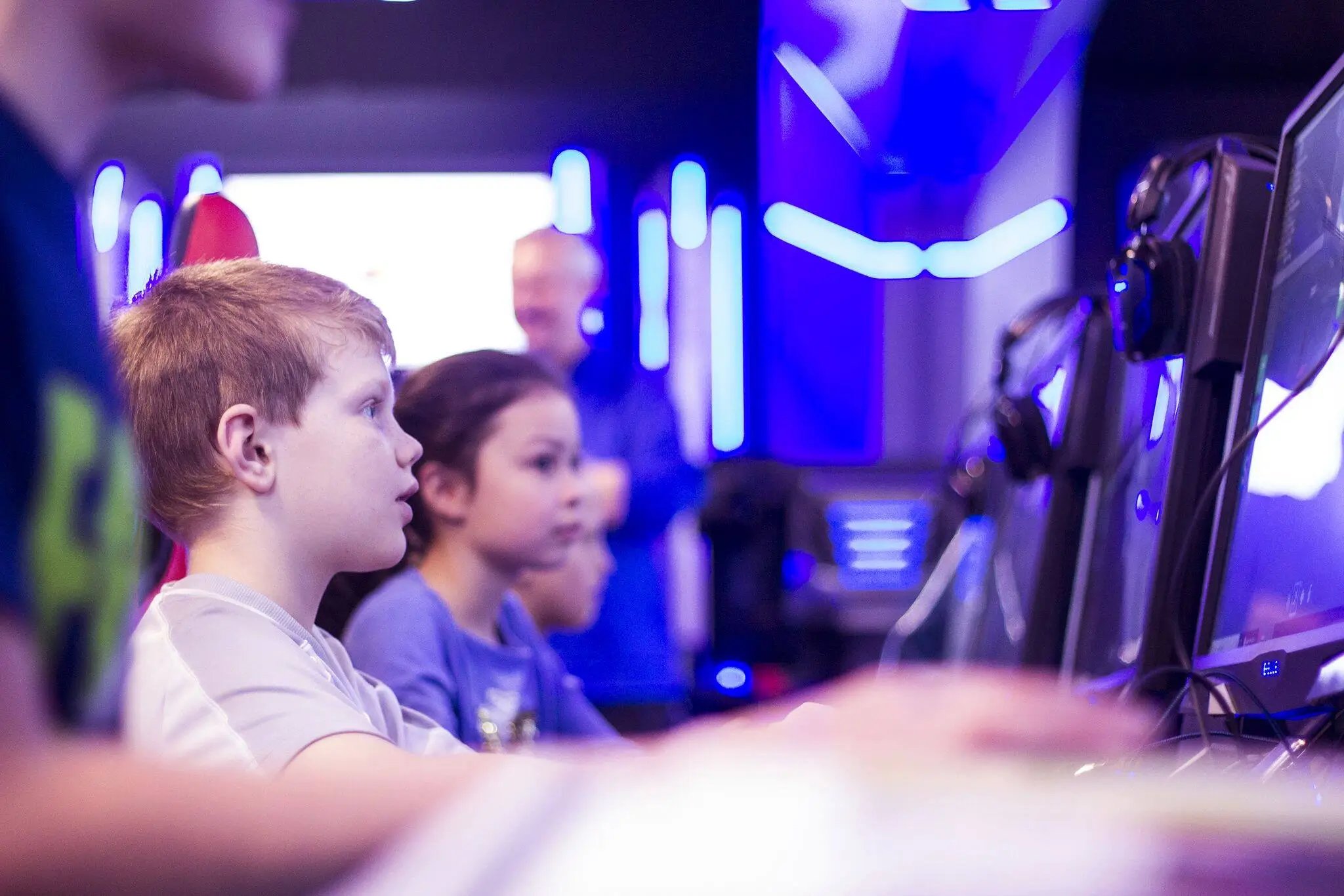 These camps should open a world of technological knowledge for kids of all ages
There are many free tools online to help you measure what people find interesting at the moment. Even Google can be a very reliable ally while you're doing research.
Sign up for ggCircuit Updates!
Tools
There are many software programs available that can help ease the learning curve for kids who are eager to learn new skills. It can help cut down on your preparation and also help you allocate precious resources to other areas that need it the most.
There are many available programs that you can do some research on. It all depends on your budget and what you want to offer at your summer camp. Here are some programs that we've used to great success:
It's vital to use tools that professionals use today or start with. You don't want to use outdated software that won't benefit them in the long run. While you are saving time and effort utilizing these resources, you'll still need to figure out how they work.
Familiarize yourself with the programs and the exercises you'll be assigning to the kids so you can streamline your processes. Make sure to prepare a network drive or USB for collecting each activity's outcomes that are accessible to the students.
Scheduling
Camps usually run for eight weeks on average. We ran an eight-week event that had classes from Mondays to Fridays. You'll notice as you gather sign-ups that not every class will be as popular as the others.
You can use the information you gather during your first camp to make changes if you plan to continue offering technology summer camps in the future. Here is a sample schedule we used for our event:
9 AM – Camp start and lessons
10 AM – Morning snack
10:30 AM – Classes and exercises
Noon – Lunchtime
1 PM – Gaming session
2:30 PM - Afternoon snack and break
3 PM – Second gaming session
4 PM – End of the camp day
Pricing
On average, our camps had a price of $250 a week. However, this may change depending on your location and the cost of living in that area. You may also charge higher rates if your program involves more advanced technology, such as software, tools, and equipment that's more specialized and not as accessible.
Registration
You'll need to set up a dedicated website and social media page that interested parties can access. Building a website on WordPress is easy as you can integrate plugins and only need basic coding knowledge. Here's some information your page needs to display:
Summer camp schedule
Registration capacity with tracking
Parents' information and emergency contact information
Information on pick-up and drop-off
Special needs
The last two are the most important. You'll need to note the people authorized to pick up any of the kids and account for any food allergies or special needs a registrant might have.
Advertising
The best months to begin advertising are from February to March. If you already have an email list, you can take advantage of it by advertising using already warm leads. You can then use online and physical high-visibility sites to promote your camp. Partnering with publications and online pages that have a steady customer base in your area is also a good idea.
While you'll find a lot of people online, being able to explain the camp to parents is easier in person. You can rent space at camp fairs for example to get highly qualified traffic.
Counselors
If you're looking for staff for your camp, you can utilize trusted customers your esports venue already has. Many of them may have the experience you need and are looking for opportunities to add to their resume. You can even connect with previous campers or college students looking for internship experience. Don't forget to test their knowledge as they should be familiar with the esports titles that will be used in your camp's gaming sessions.
The week before your camp begins, you should spend time thoroughly walking the counselors through the different programs offered. Discuss the curriculum and go through how you would go about teaching the class. An example would give them a springboard to base their lessons on.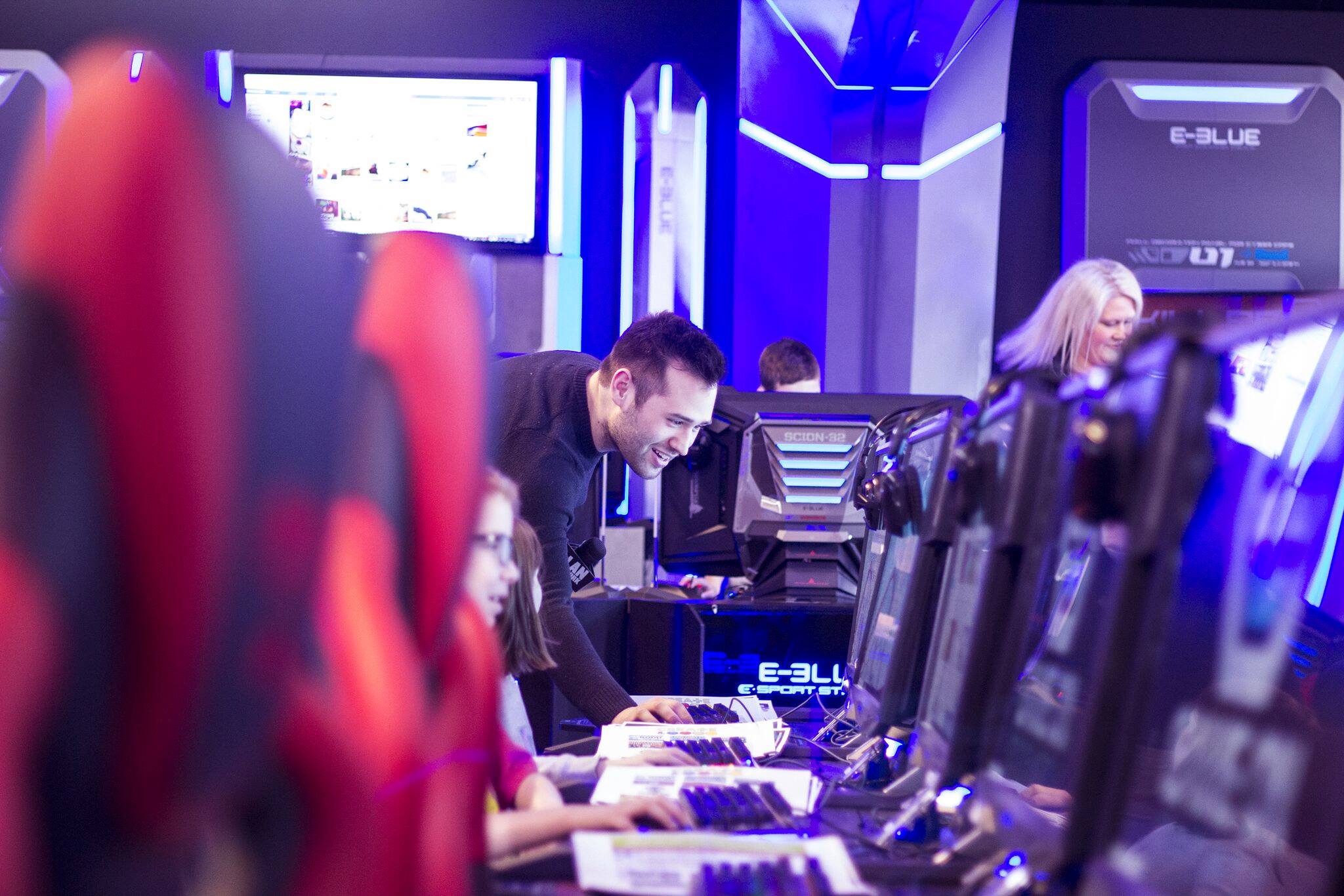 Counselors with sufficient experience can be employed in your camp
Extra Expenses
Apart from the software costs, you'll have to consider several other things that you'll be spending your budget on, which may include:
Counselor pay
Food and drinks (optional)
Printing costs
Souvenirs and certificates (optional)
The Afternoon Gaming Sessions
You'll want to prioritize games that have a lot of interactivity and collaboration. Team-based games are often reliable options. And, of course, the games you choose must be fun.
Be aware that some parents may have an issue with violent games. If there are concerns, you have to address them. You can find a way to include games that don't show violence as an option.
There are many titles to choose from when it comes to games that fit these criteria. It's good to use popular games in esports and content creation as a base. Here are some good options:
Minecraft
Team Fortress 2
Mario Kart
Fortnite
Valorant
Apex Legends
League of Legends
Of course, you have to be wary that some of these games may incite rage or toxic behavior. The counselors are there to guide them; however, in my experience, such incidents don't happen a lot. The kids are more than happy to find people to play with at camp.
Running the Technology Summer Camp
Depending on the capacity of your camp, you'll likely run it alongside your regular business. The best thing to do is to allocate computers for regular customers separate from those for the campers. It is also easier to handle the camp if they are in a separate room. If the event takes up most of your venue's capacity, you might have to close your regular business until the event is over.
Remember that some staff may stay extra hours to look after the children, especially after the camp. You can charge at an hourly rate and collect at the end of the week.
Problems You May Encounter
If there are any disciplinary issues during the camp, it's better to separate the children involved and let the parents know. You'll rarely encounter any problems, but, when it does, you have to act accordingly.
You'll also have to be honest with what you're teaching and how you'll teach them. Some parents have exaggerated expectations about a technology summer camp. The goal of your event is to plant the seeds of interest in technology that may yield fruit in the future.
Wrapping Up
During your last day, you can take pictures and print them as memorabilia for the children. You can have a class photo with the camp logo. It is also a nice touch to give the children certificates for completing the camp.
When it comes to your esports venue, you are in control. There's a lot of freedom with how you can handle things, but it requires a lot of preparation. If you ever need any more details, don't hesitate to send us a message. You can also check our best esports arena event ideas article for more things that you can do with your business.
Check out some photos from our previous technology summer camps.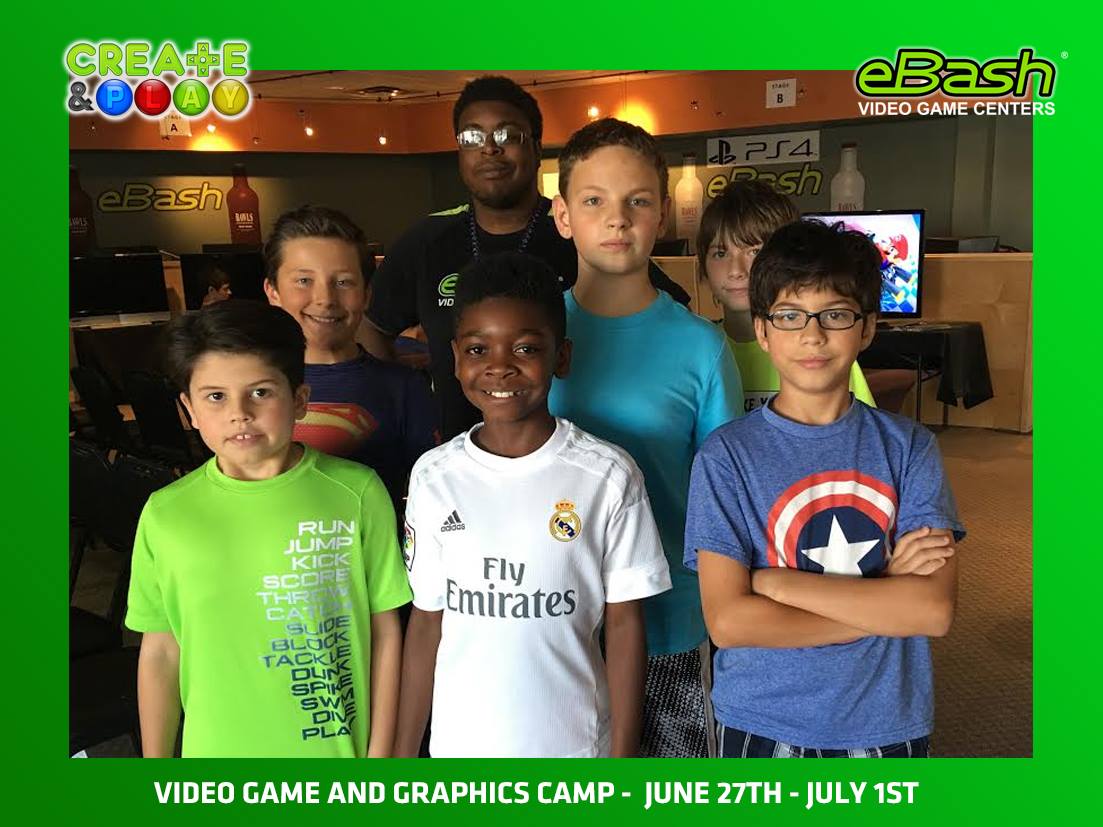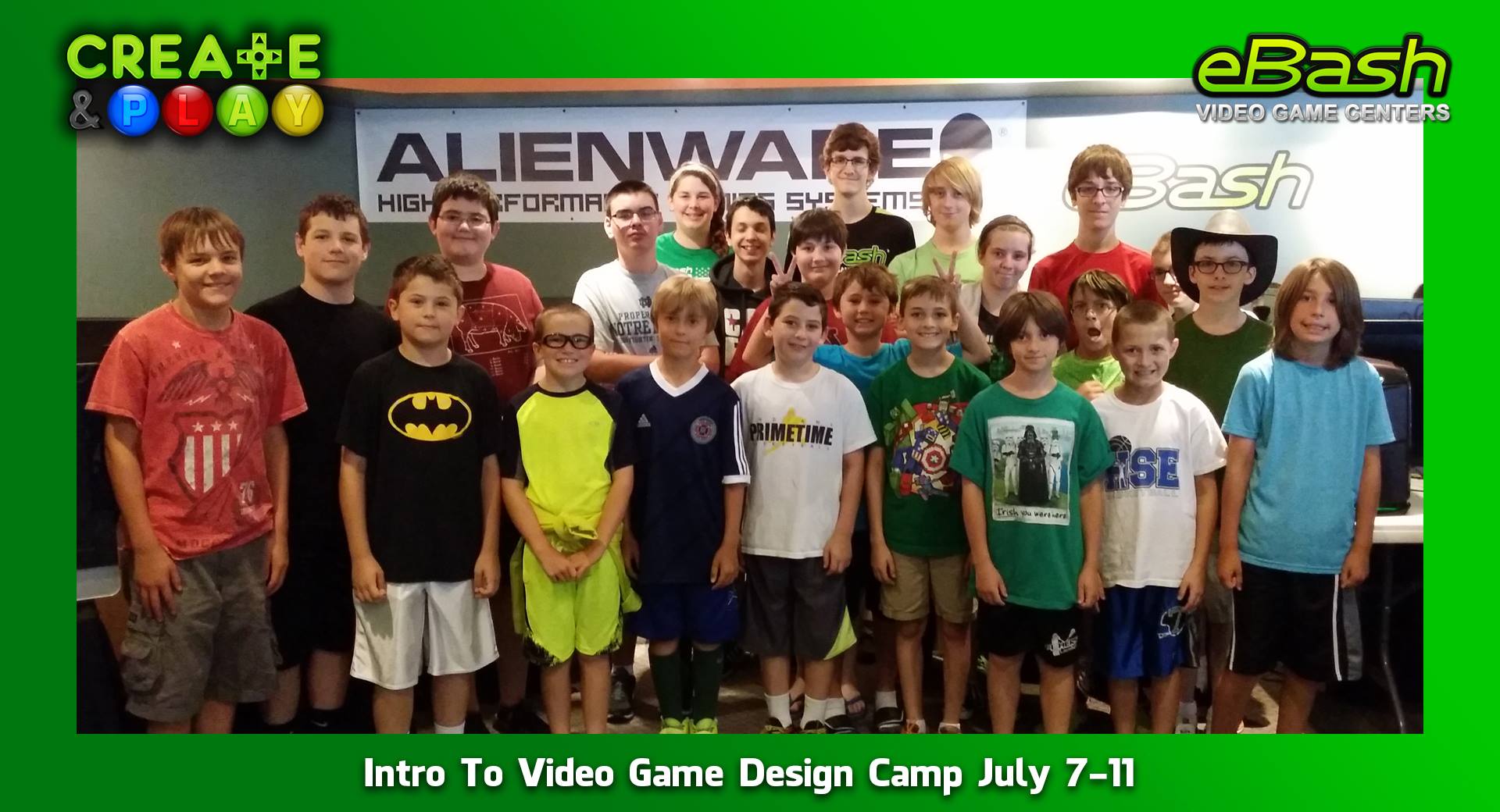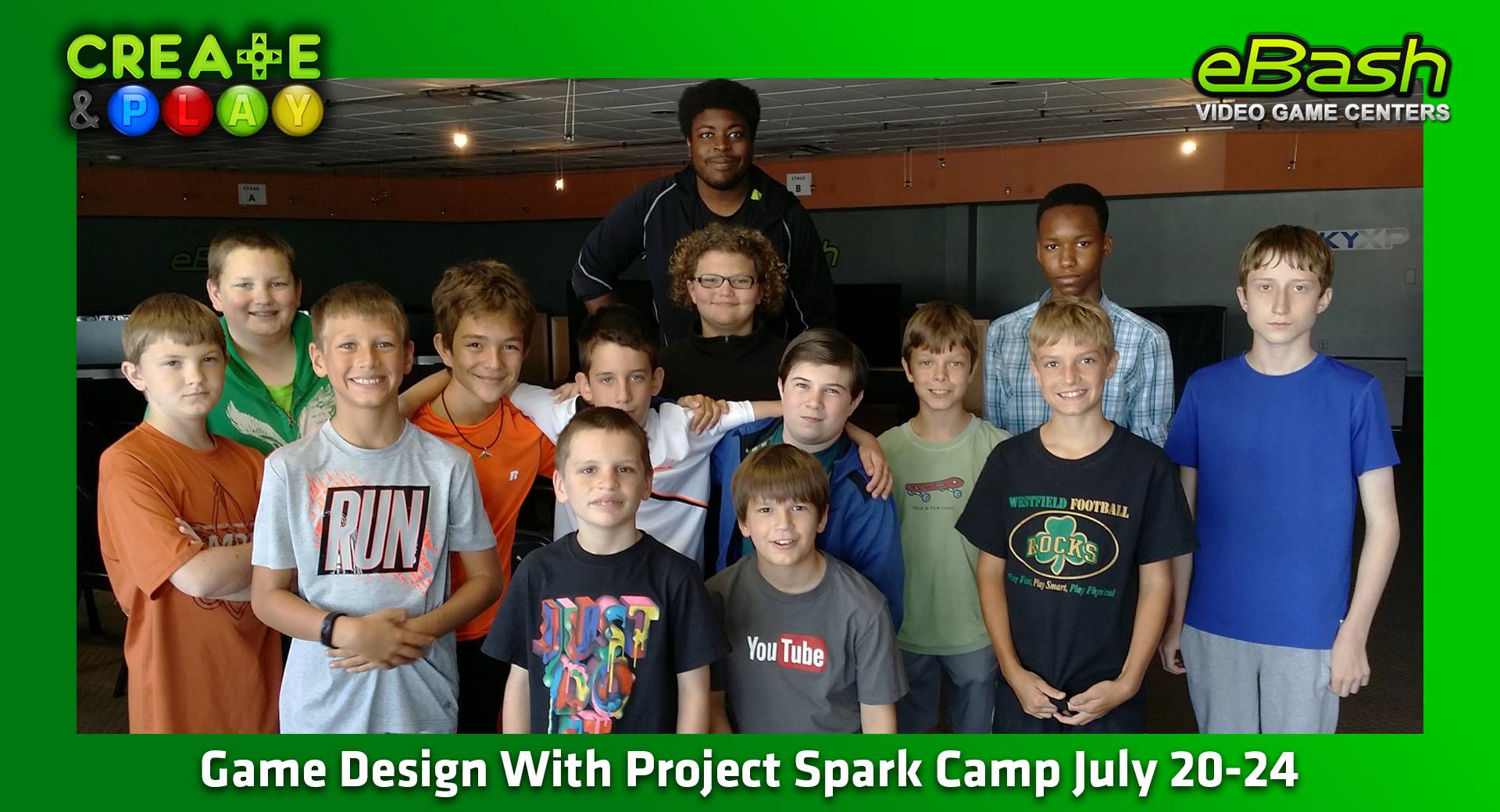 Click here to test the ggLeap client!