Leading Esports Services Company ggCircuit Acquired by Esports Entertainment Group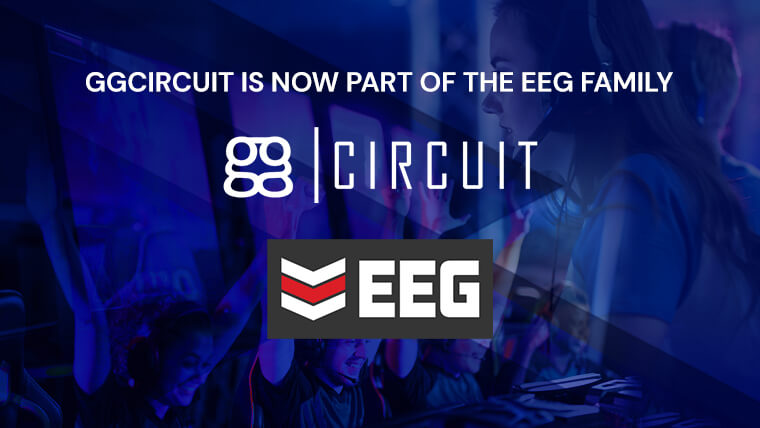 ggCircuit, an Indiana-based B2B software company, is now part of Esports Entertainment Group following a successful acquisition closing. Esports Entertainment Group is a full-stack esports and traditional sports betting company. It is also the only licensed esports gambling company listed on NASDAQ.
The completed acquisition was first announced in early June through a series of press releases from Esports Entertainment Group.
Two of the eSports Industry's Leading Companies
ggCircuit is a progressive esports services company that offers cloud-based software solutions and gaming center consulting support services.
The company is the team behind ggLeap, one of the leading software management systems for gaming centers, cybercafes, and LAN centers. The ease of use, flexibility, and various end-user features of ggLeap has led to over two million unique gaming enthusiasts around the world using the program.
ggLeap allows game centers and cafes to have complete control of their gaming facilities, while still providing the best possible game experience.
The esports management system allows the game centers and players to organize their most-played games, such as Call of Duty, Counter-Strike Global, Dota 2, and more. The platform also allows players to easily sort through ongoing in-game quests and events.
Aside from ggCircuit, Esports Entertainment Group also acquired Helix eSports. Helix eSports is the owner of two of the biggest esports centers in the U.S. and offers a wide range of products and experiences.
Helix eSports' proprietary player-vs-player (PvP) wagering platform, LANduel, executes strict four-factor authentication and ID verification. These features allow players to make fair plays and skill-based bets on third-party gaming programs.
In addition, Helix eSports is the owner of Genji Analytics, an esports-proven analytics provider that uses natural language processing and machine learning tools. Genji Analytics is a publisher-trusted and analytics platform, having worked with major esports game publishers and sports leagues, including FIFA and the NBA 2K League.
See the latest news from ggCircuit!
Mutual Gains for Esports and Esports Gambling Industry
The two successful acquisitions will further improve the standing and credibility of all parties involved.
For ggCircuit and Helix eSports, the support of a large, multinational company such as Esports Entertainment Group means greater funding, new industry contacts, more opportunities for expanding their platforms, and the necessary backing to start new endeavors.
Details of Esports Entertainment Group's acquisition of both ggCircuit and Helix were first announced in January when the three parties finalized the binding agreement.
Meanwhile, Esports Entertainment Group stands to improve its reputation and offerings as a premier esports gaming and online gambling company.
"With the completed acquisition of Helix and ggCircuit, we have created the most diversified, U.S. listed esports entertainment asset in the entire ecosystem," noted Esports Entertainment Group CEO Grant Johnson. "These acquisitions significantly strengthen our Play, Watch, Bet Strategy."
The addition of ggCircuit, Helix eSports, and both companies' proprietary products, gives Esports Entertainment Group an edge within both the global esports and esports betting industries.
Through these two company acquisitions, Esports Entertainment Group gains the following advantages:
A cutting-edge esports-focused, cloud-based management software
Two state-of-the-art esports entertainment centers
An industry-leading esports analytics platform
A highly secure PvP esports betting platform
The two new additions would also help improve the group's traditional sports betting sites and their partnership with professional sports teams.
Moreover, ggCircuit and Helix eSports places Esports Entertainment Group in a much better position within the global esports betting markets, which are expected to reach $17.2 billion in value by the end of 2021.
Creating a Safe and Secure Esports Gambling Platform
Combining ggCircuit's ggLeap and Helix's LANduel can further enhance the esports betting services of Esports Entertainment Group.
ggCircuit's cloud-based software network can potentially allow gamers at home to have access to LANduel's stringent security and fair play measures. With Esport Entertainment Group's backing, ggCircuit may also further expand its current network.
LANduel has an ongoing pilot program with the New Jersey Department of Gaming Enforcement. Should the program prove successful, the results may be easily scaled to other gaming centers across the country using ggLeap's home product suite.
The acquisition of both ggCircuit and Helix are also intended to complement Esports Entertainment Group's previously announced its intended Holodeck Media acquisition. Holodeck Media is a leading company focused on building engaging esports content.
ggCircuit and Helix's proprietary platforms and state-of-the-art services would allow Esports Entertainment Group to further expand its technology-driven esports betting, tournament play, and iGaming-focused services.
Esports Entertainment Group has been steadily acquiring companies in the past year. The group completed its asset purchase of Lucky Dino, an online casino operator, and completed the acquisition of Esports Gaming League.
The group also recently signed an acquisition agreement with Bethard, a fast-growing esports and iGaming company that provides online sports betting and casino games.
About ggCircuit
ggCircuit is one of the leading esport services companies today. As one of the leading esports management software solution providers, ggCircuit has worked with various gaming centers, universities, and esports arenas. The company also offers gaming center consulting support services, tournament management, and a global reward system.
The Indiana-based company started in 2008 as a grassroots movement by passionate LAN Center owners and managers. ggCircuit was founded with the aim to improve on and provide better management software for cybercafes.
To learn more or to inquire about the company's services, visit https://www.ggcircuit.com/