ggLeap Software Update Release - October 2022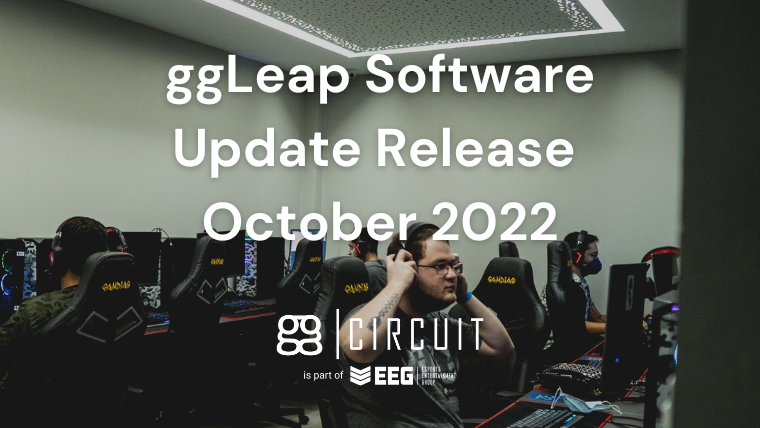 The ggCircuit team has released new features to the ggLeap platform that further improves upon some settings and the user experience across the web admin, client, and players web portal. Our next-generation cloud software offers an unparalleled management solution for esports centers and cyber cafes.
LAN centers will immediately get the updates and fixes for the web admin. The client PC version should be updated to the current beta in order to enjoy the added features and fixes. Do not hesitate to contact our support team if you need assistance or have questions.
Please see below for the full details of the added features and updates.
---
---
Web Admin Updates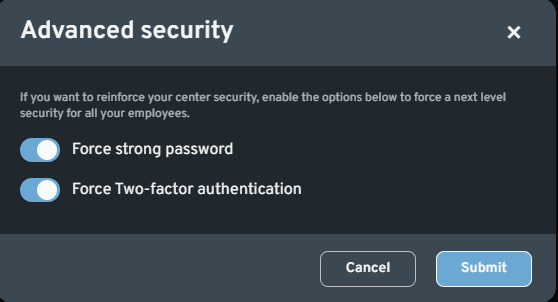 Added an

email field into the employee

, which will allow an admin to change an email address of an employee.

Added

center closed hours

into the booking system, which will prevent reservations on those hours.

Added the ability to

whitelist apps

that can run behind ggLeap without being killed.

Updated the front-end stack vendors to the latest version, which enhances security and system speed.

Fixed an issue where

"auto lock devices before the booking starts" will remain checked even if unchecked

.
Sign up for ggCircuit Updates!
Client Updates
Added device management to Xbox autologin.

Autologin will now unlink a device

as part of the process to avoid the 10-device limit. The next release will automatically launch the game after autologin.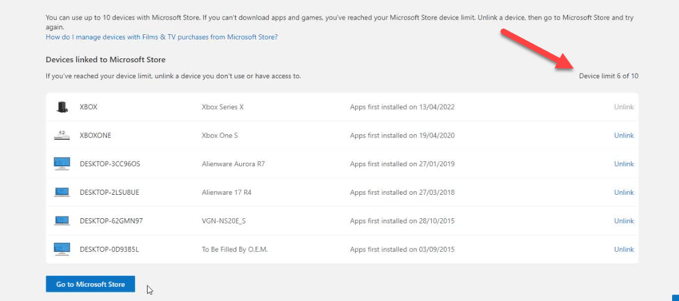 Fixed Steam autologin issues after Steam released a new client update.

Fixed a security issue with multiple displays that enabled players to use the computer outside ggLeap.

Added support for auto-logging guest accounts on computers (so the login panel is never shown).

Fixed EA Desktop with Origin launch conflict.

Fixed a bug that enables deleted users to restore their accounts by logging in via SSO.

Fixed the rejected login UI for deleted accounts.

Fixed issue where the redeem coupon modal did not disappear when expected.

Admin mode now fully unlocks a locked computer.

Fixed a bug where the PC does not go to the state selected from the client logout settings after a guest logs out.

Genshin Impact credentials will now be cleared when the user logs out.

Chrome will always launch in incognito by default.

Added the ability to allow users and guests to

skip the Home screen and go straight to the Games menu

in the client.
Players Web Portal Updates
Added

Booking History

screen.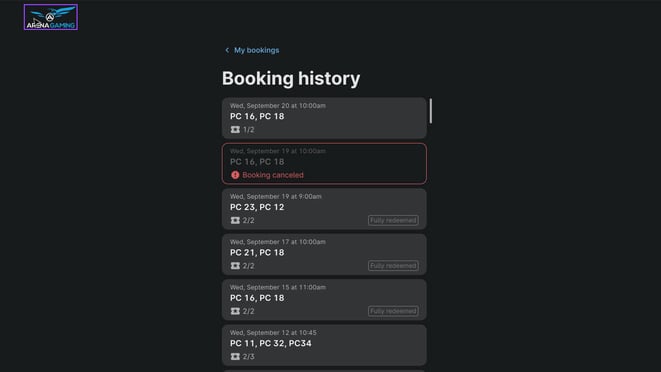 Fixed issue where the user created from the web admin is unable to log in using SAML SSO.

Coupon codes from the booking system are now sent to the user's email.
Small Fixes and Improvements
Fixed bug in ggLeap web admin where the "Select all" function does not work, and scroller is missing when editing Prizes in Shop Configuration.

Fixed bug where Game Pass will be shown in active offers even if the eligibility dates have already passed or are still in the future.

Fixed remote launch with autologin.

Fixed the issue where the clear function does not work in the client Shop and Prizes search field.

Fixed the bug where controls will be disabled on the client Apps page.

Fixed an incompatibility bug with the previous version and Deepfreeze.
Click here to test the ggLeap client!

More Features Heading Your Way
The ggCircuit team believes that as the esports business evolves, a center owner will find himself needing more features from management software. ggLeap has been helping esports arenas and gaming centers with their day-to-day operations since 2016. Since then, we have added more features that matter more for esports venues and their customers.
If you need assistance with updating your client version, please do not hesitate to contact our Support team. You can get in touch with them via our Discord channel or the chat widget in the web admin. Also, make sure to report any technical issues that you may find with the new features.
Want to try ggLeap?
ggLeap is an advanced management software for esports venues with user management, center activity monitoring, financial reports, user loyalty program, and more! Don't hesitate to get in touch with our Sales team to get a free trial and subscription information.
You can check ggLeap's changelog here.
ggCircuit is a part of Esports Entertainment Group (GMBL).