ePLEX esports center: high-end PC gaming and virtual reality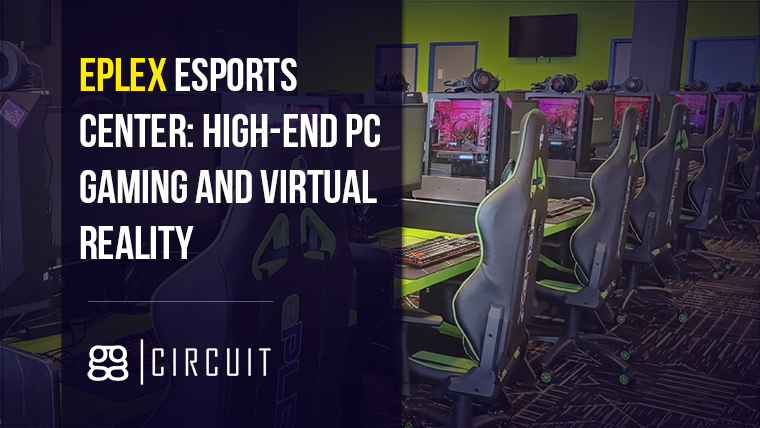 ePLEX opened its doors in July 2020 and offered high-end PC, console, and virtual reality gaming for casual and competitive local gamers in Connection City, Missouri. This is the second location of ePLEX esports centers in the Southeastern region of the US.
Despite opening during the midst of the global pandemic, ePLEX Connection city showed no signs of slowing down and is evident by their regular esports tournaments and ever-growing Discord community.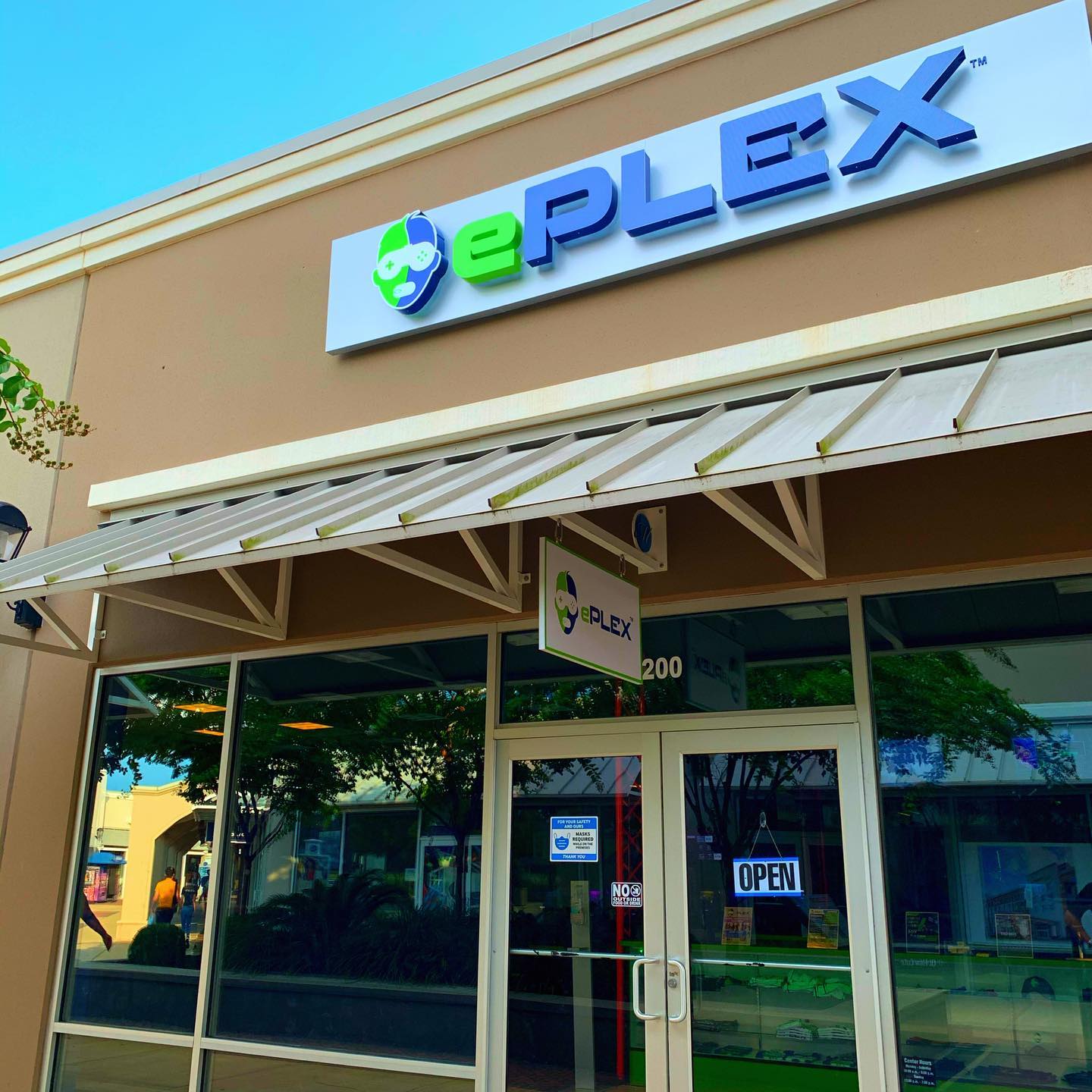 ePLEX esports center - Connection City, Missouri
Esports League Tournaments and Events
Professional teams or individual players can join ePLEX's regular esports events and tournaments. This LAN center also has a strong Pokemon Unite community and has a recurring event for this game as of this writing every Sunday.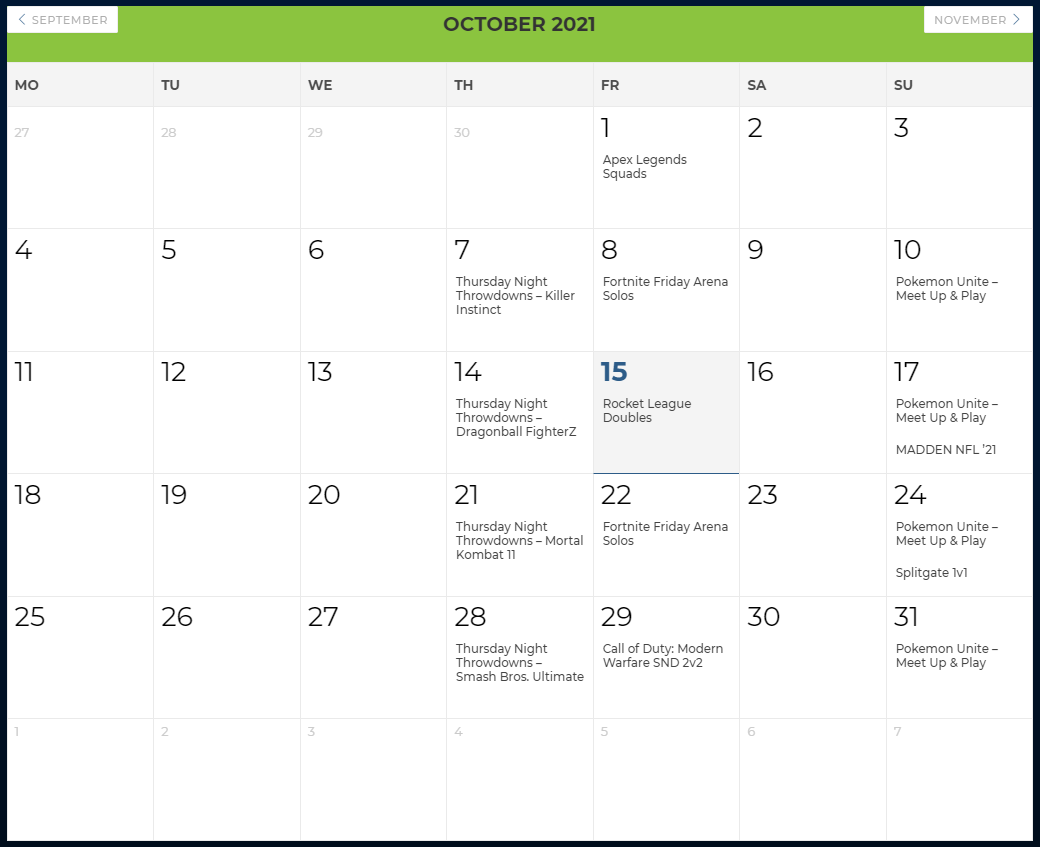 ePLEX has regular esports league tournaments, be sure to check their events calendar
Anyone interested in joining ePLEX's events should check out their event calendar. They have several available esports tournament events this October!
Sign up for ggCircuit Updates!
Esports Center Amenities
ePLEX Connection city has 12,000 square feet of space that can accommodate a large crowd of people which is perfect for an esports tournament. This esports venue has a high-speed fiber connection and has 27 55" TVs for watching esports gaming on Twitch or checking the video feed from the virtual reality units.
Aside from that, ePLEX has custom branded gaming desks and chairs that were built with comfort and ergonomics in mind.
VIP Room
The Connection city branch of ePLEX has 3 VIP rooms that can be rented for private events such as birthday parties, field trips, team building, corporate events, and more.
Clutch Bar
Hungry and need to take a break from gaming? The Clutch Bar has got your back! They got various snacks to choose from that includes pretzels, nachos, candies, energy drinks, and more.
Thirsting for a beer? ePLEX has 10 beer brands on tap!
ePLEX sells alcoholic beverages to adults that include wine and beers on tap (with 10 brands of beers to choose from)!
User Membership
ePLEX Connection city offers a monthly membership that comes with extra benefits depending on the level. There are five membership levels to choose from and comes with a free lanyard that indicates the gamer's membership level.
The $99 level 5 membership that offers unlimited gaming hours, 1-hour of virtual reality, and 2 free tournament entries is a really great deal!
Click here to test the ggLeap client!

Gaming Equipment
ePLEX is equipped with 50 high-end gaming PCs that promise a rock-steady frame rate and is guaranteed to play the most demanding AAA online games currently available.
CPU: 8th generation i7 processor
GPU: RTX 2070 Super
Memory: 16GB DDR4 RAM
Peripherals: HP Omen mouse, keyboard, headset, and 144hz monitor
Consoles
On the console side of things, players have a choice between Xbox One and Playstation 4. Gamers will be able to access the latest available games on both platforms via the center's accounts on Xbox GamePass and PS Now.
Virtual Reality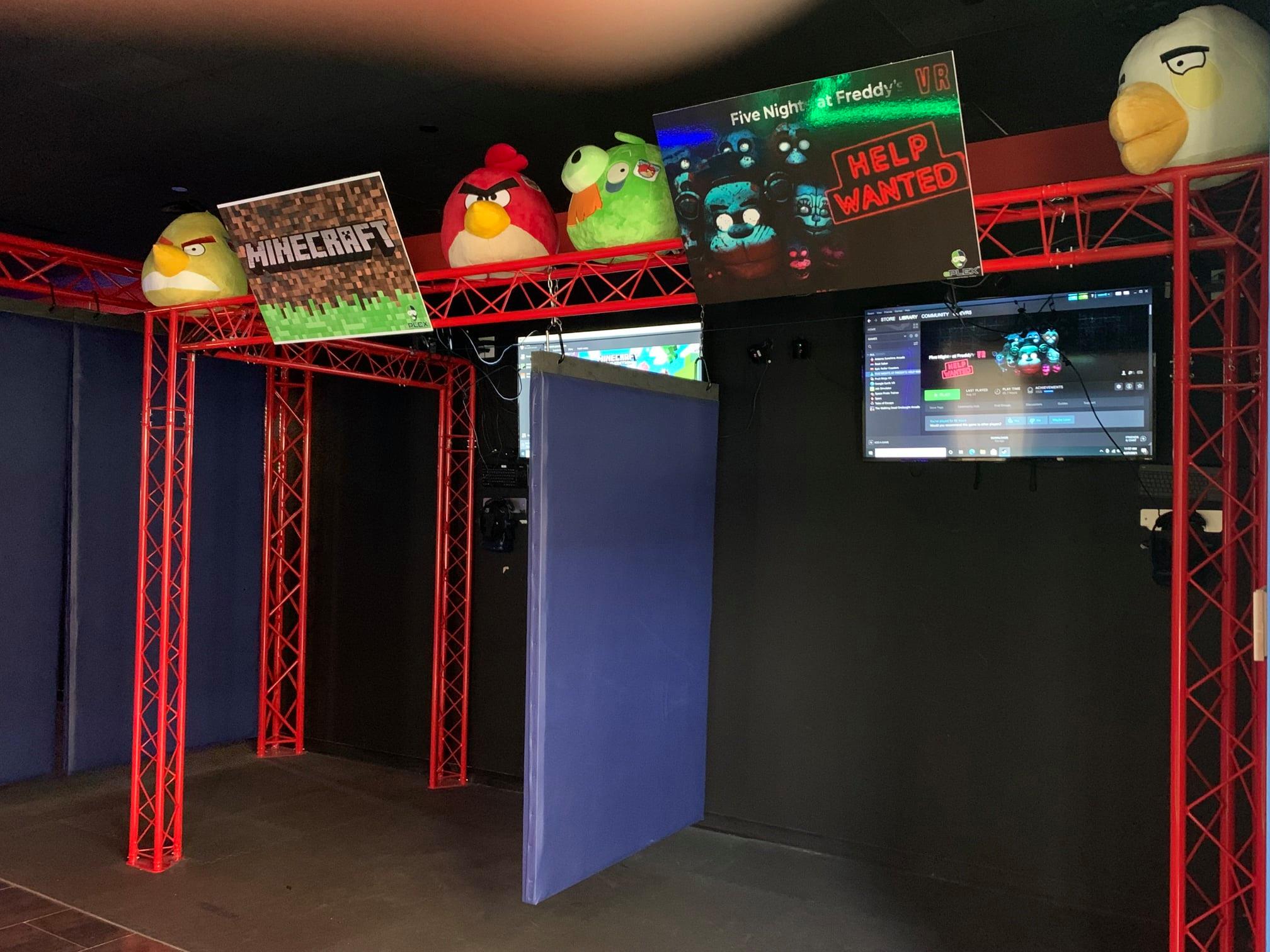 ePLEX has top-of-the-line virtual reality gears to ensure a memorable gaming experience
ePLEX's virtual reality offerings are one of the best in the esports venue industry. They have the latest cutting-edge virtual reality technology featuring wired and wireless HTC Vive Pro headsets. Players can access a wide array of awesome VR content and titles.
Meanwhile, players looking to get their adrenaline pumping in a racing game can opt for ePLEX's virtual racing simulator! Their simulator comes with the Oculus Rift S headset to ensure the best racing experience possible in a virtual setting. There's also a leaderboard to showcase the fastest (virtual) driver in the venue.
Spectators will not feel left out as each VR pod is equipped with 55" TVs so they can watch and experience the action vicariously.
Venue for Competitive Online Gaming
A LAN center has to provide exceptional service and gaming experiences to their customers that cannot be replicated when playing at home. And ePLEX exemplifies the best of the world of competitive online gaming venues has to offer by providing space and equipment so that players get a chance to showcase their skills.
Akin to training martial arts and not having a chance to get to use it. Esports players need a place where they can play, practice, and compete with fellow gamers. It's a good thing that places like ePLEX exist for that reason and more.
All images are from ePLEX's website and Facebook page.