Contender eSports Gaming Center: Profile and Locations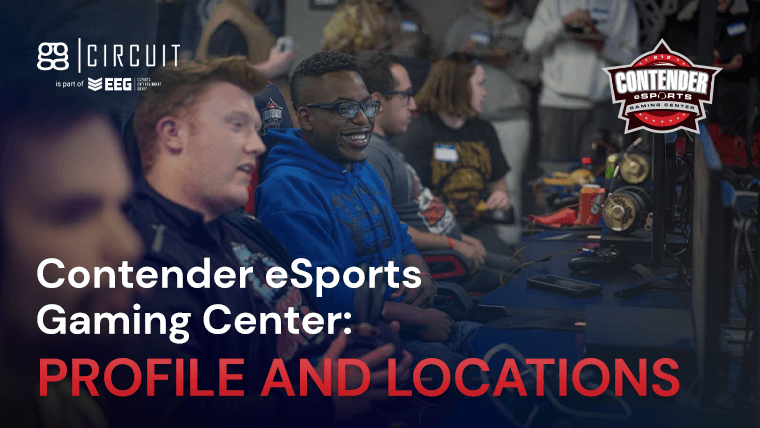 Are you up for gaming experiences that elevate your skills and dopamine levels? If you are, Contender eSports is where gamers and enthusiasts look to take their skills to the next level. So whether you play for fun or to compete on console, Contender eSports is worth checking out.
Contender eSports is one of the fastest-growing esports gaming center franchises. They utilize ggLeap esports software to manage their venues and ggRock as their PXE boot solution which helped the Springfield-based esports venue company garners more and more five-star reviews with each new location. Every review of the company's services is on Google, Facebook, and their website.
Read on to learn more about this ever-growing haven for gamers that are both competitive and recreational. Also, if you're interested in something lucrative beyond PC gaming experiences, stick around.
What Is Contender eSports?
Contender eSports is a Springfield-based esports facility that provides gamers with a range of amenities and services. In addition, every gamer can choose various PC games and consoles in all of its current locations.
Every location plays music and serves food at concessionaires on-site. Contender eSports also offers memberships and regular player tournaments. For many of the gaming locations under the company, players can pay a drop-in fee to log in and play.
Sign up for ggCircuit Updates!
Contender eSports Locations
Here are all the branches ready to give you a fun and safer experience in gaming and events:
Photo Credit: Contender Esports Emerald Coast
This branch is at 527 Mary Esther Cutoff, Suite C, Fort Walton Beach, and is open seven days a week.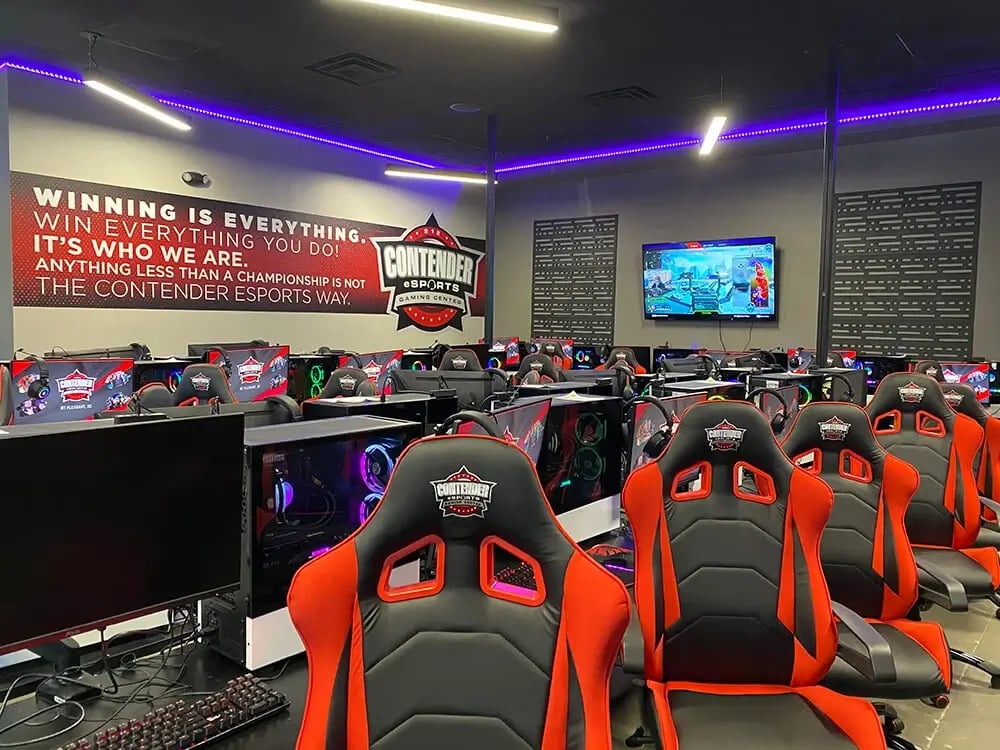 Photo Credit: Contender Esports Twitter
If you're in Atlanta, Georgia check out Contender's branch at 4511 Olde Perimeter Way, Suite 400.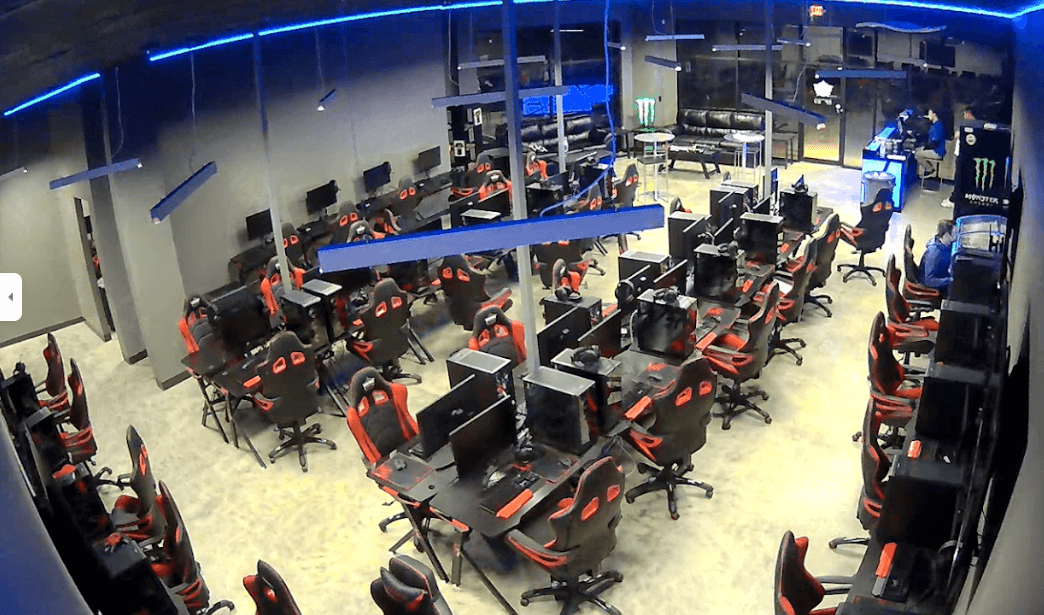 Photo Credit: Contender Esports Shreveport Google Maps
This branch at 6550 Youree Drive is an Xbox gaming haven containing 16 consoles and 36 PCs.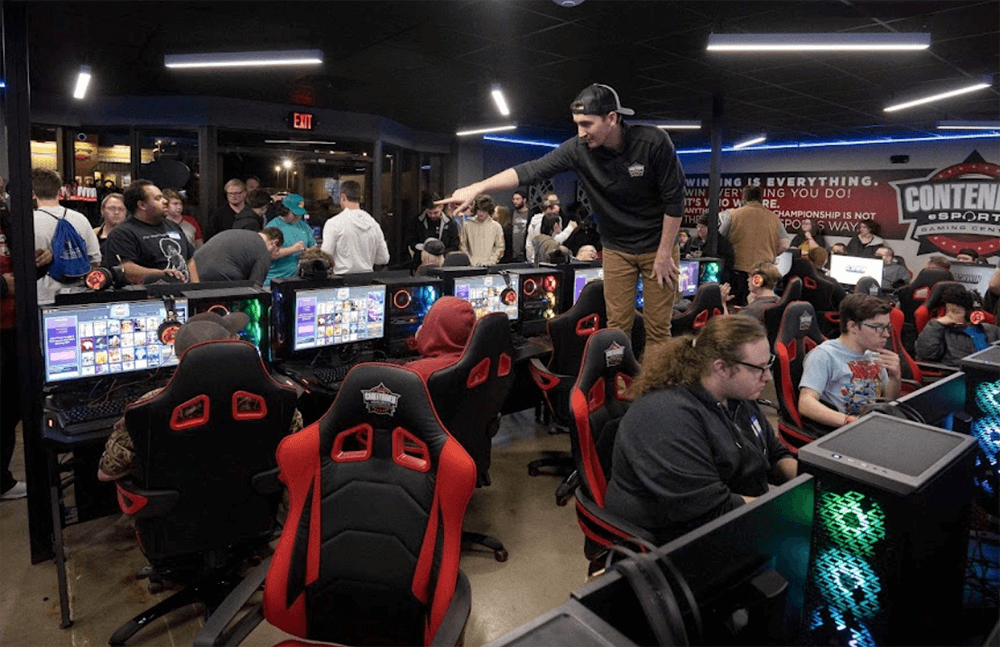 Photo Credit: Contender Esports Springfield Facebook Page
If you're looking for gaming towers as far as the eye can see, venture no farther than 3010 S National Avenue — where it all began.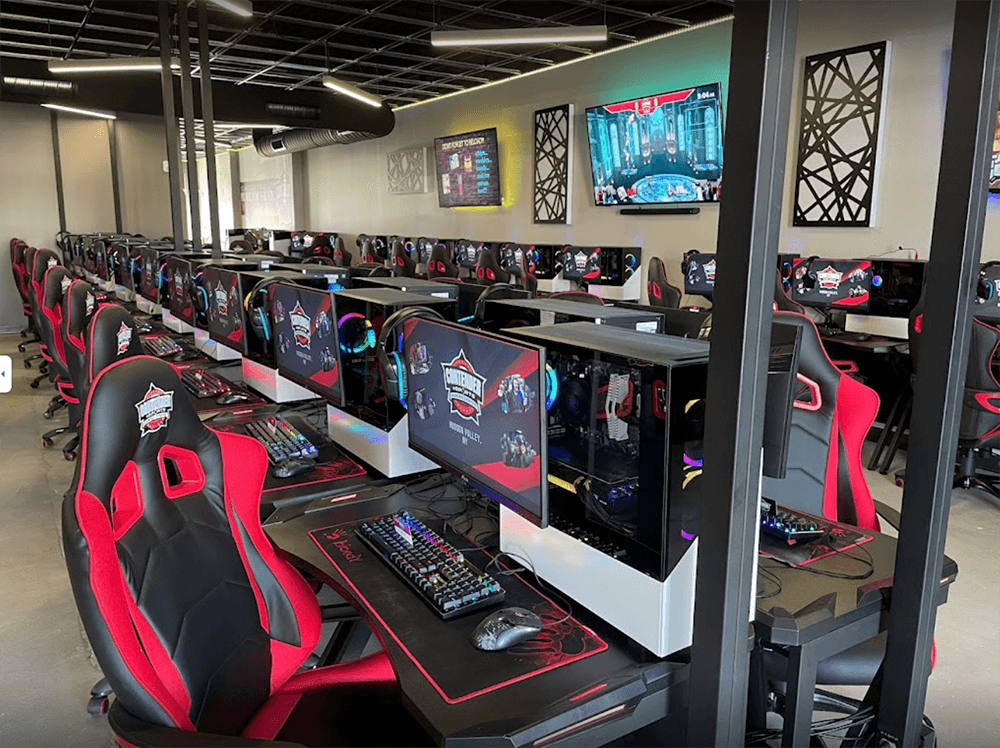 Photo Credit: Contender Esports Hudson Valley, NY Google Maps
Come on down to 1557 US 9, Suites 2 & 3, Wappingers Falls, where 46 PCs await you.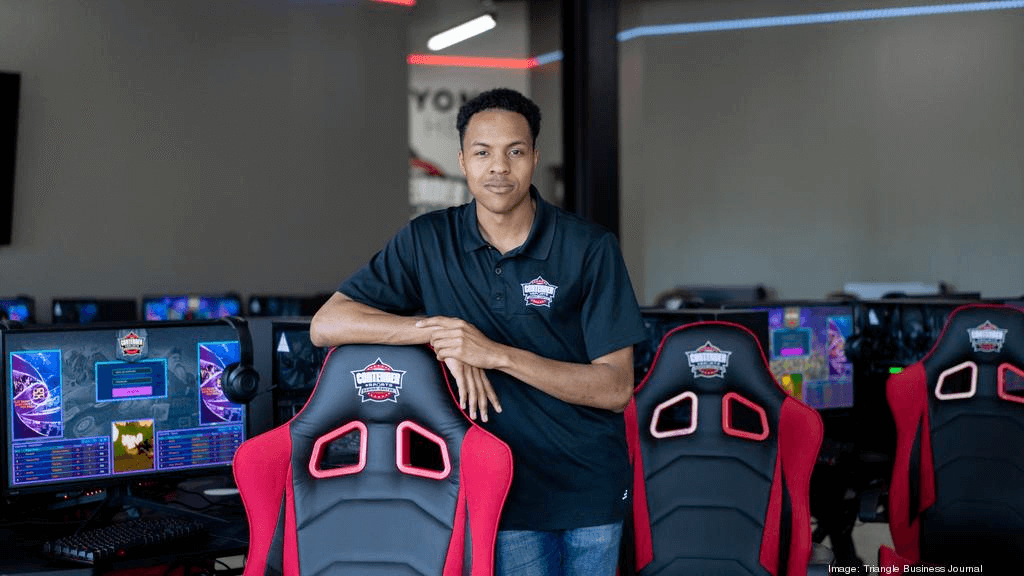 Photo Credit: Triangle BizJournals - Contender Esports Cary, NC
Located at 316 Colonades Way, 108C, this branch offers 31 PCs, 21 XBoxes, and 8 Nintendo Switches.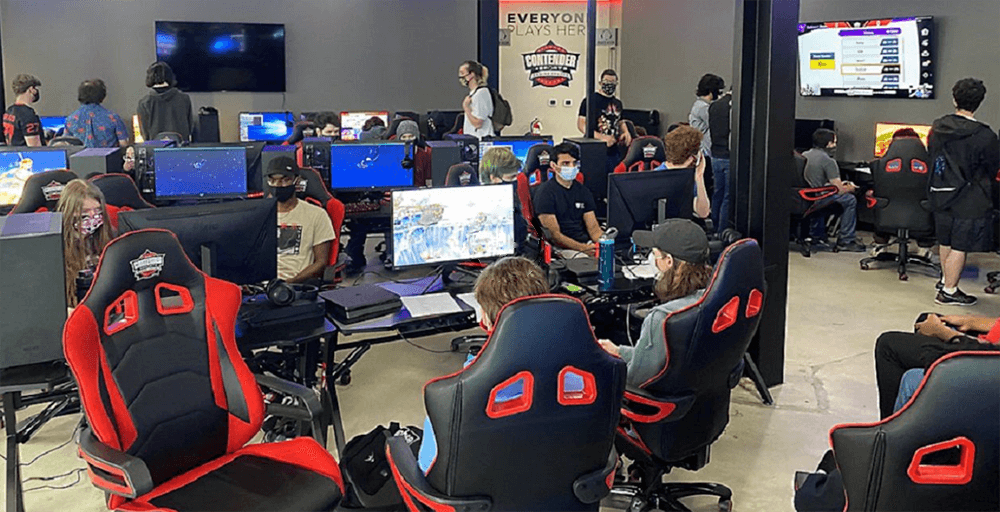 Photo Credit: Spectrum News
8925 JM Keynes Drive, Suite 1B, is where Contender is in Charlotte, NC.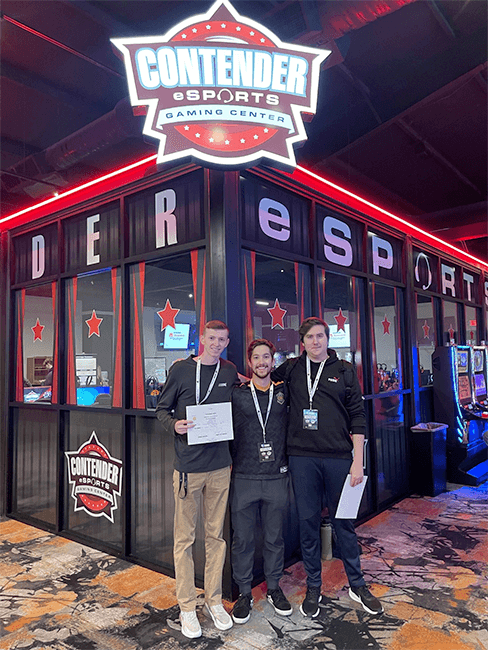 Photo Credit: Contender Esports Website
Nintendo, Xbox, and PC games abound in this Contender eSports branch at 1000 Buffalo Run Blvd, Miami.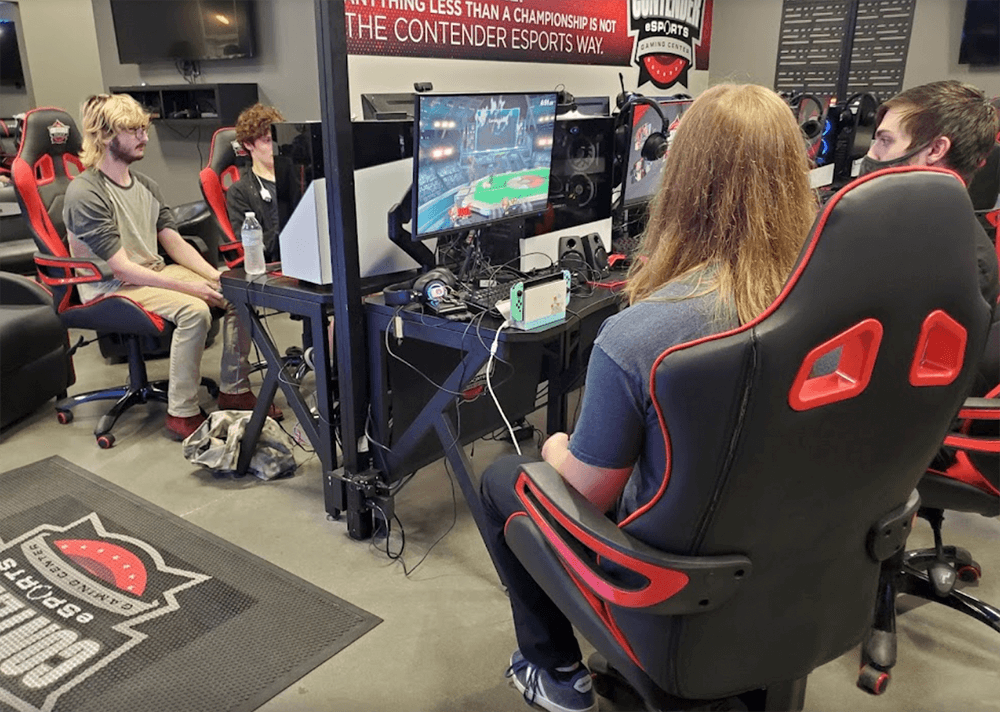 Photo Credit: Contender Esports Mt. Pleasant Google Maps
Open seven days a week with 60 gaming stations; the Mount Pleasant branch is located at 1113 Market Center Blvd, Suite A.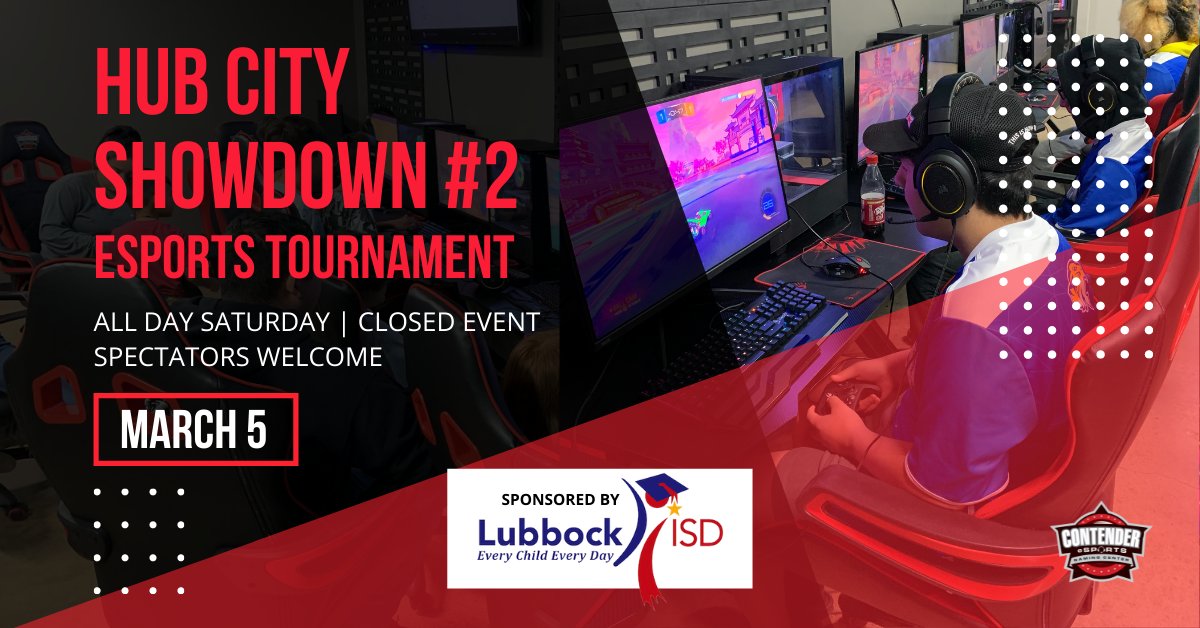 Photo Credit: Contender Esports Lubbock, TX Twitter
If you want to talk variety, the branch at 4930 S Loop 289 #208 has all the major gaming consoles in store for you. It is the only Contender branch that offers Playstation alongside other consoles.
Is Contender eSports a Franchise?
Yes, Contender eSports wants to expand its brand, and interested parties can join its franchising program. However, the application for a franchise is subject to the company's approval.
Click here to test the ggLeap client!

How Do I Get a Contender eSports Gaming Franchise?
To join as one of the new franchisees signed by Contender eSports, visit their franchise page to get started.
The application process begins with filling out a form. Once the form makes it through, you will be scheduled for an interview. If you pass the interview, you'll be able to visit a site and enter a franchise agreement.
Summary
Contender eSports continues to expand its reach in the country and even overseas. So whether you're looking for a good time or a lucrative addition to your business portfolio, look no further than this esports gaming center.