7 Great Ideas For How to Make Money In Fortnite (2023)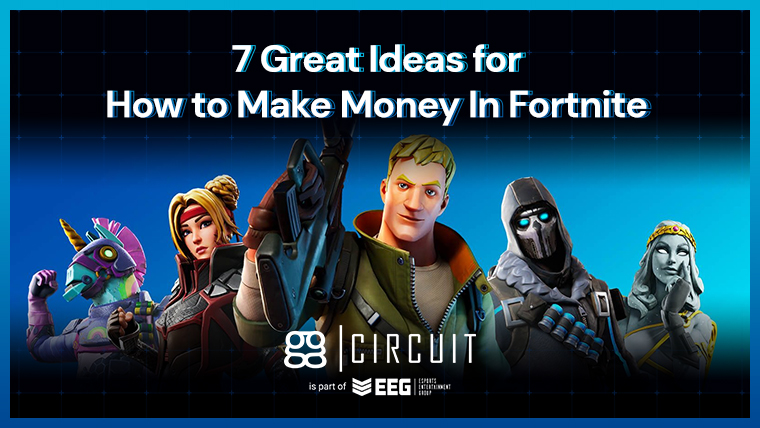 A lot of people make money playing Fortnite and its various game modes. One of the biggest reasons is because of the popularity of this Epic Games title. In fact, this online game has maintained a consistent 80 million monthly active users in the past few years.
Many individuals spend their time honing their Fortnite skills just for fun, while others do it out of passion or because they want to start their own esports team and become professional gamers. Many players spend their time grinding and enhancing their knowledge of the game with the goal of earning prize money by taking part in Fortnite competitions or even the Fortnite World Cup.
But hours aren't the only aspect that people invest in this game. They also invest cash. Its thriving market allows people to make money playing Fortnite while enjoying its mechanics.
The growing interest in content creation and esports has allowed people worldwide to play video games for money. Although there are specific requirements you need to meet to earn or win money playing games like Fortnite, the good news is that you have various options available to choose from.
To help you understand how to make money in Fortnite, we've prepared a short guide discussing the best ways to do so. Continue reading to learn more.
---
---
What Are the Best Ways To Earn Money Playing Fortnite?
As mentioned, there are numerous ways Fortnite players can earn money by playing the Fortnite battle royale game. Some of the most common options available include streaming on popular platforms, placing bets on esports betting sites, and participating in Fortnite tournaments with monetary rewards from a prize pool.
Without further ado, check out the different ways below to gain an understanding of how to make money by playing Fortnite:
1. Playing and Streaming Fortnite Matches
Perhaps the most prevalent approach many Fortnite players take to start earning money with the game is live-streaming their gameplay. Many people find streaming Fortnite one of the easiest ways to apply straight away because of how intuitive many streaming platforms have become.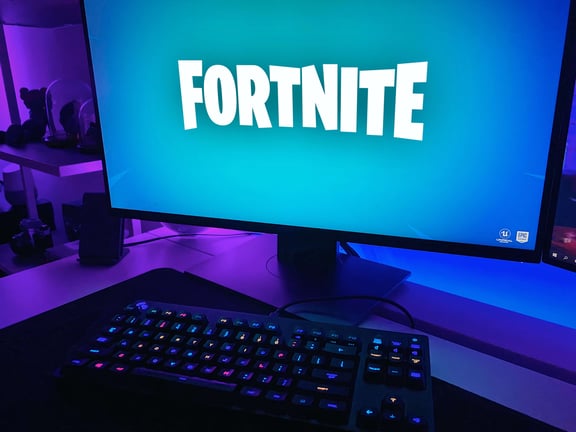 However, the road to success as a Fortnite streamer is long. You can make money and earn a few dollars here and there, but it requires a lot of time and effort to truly start bringing in the big bucks.
The great thing about playing and streaming the game is that you can start earning a solid income once you have built up your fanbase. In addition, many streamers generate enough money that they can use to fund their other ventures.
But to truly succeed in making money as a Fortnite streamer, you'll need to give your audience something they value. Therefore, your streaming channel needs to offer at least one or both of the following:
In-game ability: Being a skilled player and having an excellent grasp of Fortnite knowledge and gameplay will make people want to watch your streams because they can learn something new.

Entertainment value: Streamers who possess a funny or energetic personality can be entertaining to watch when they stream.
Now that you know what elements you need to bring to become an excellent Fortnite streamer, which major gaming platforms are worth investing your time and effort into? Twitch, Facebook, and YouTube are today's most popular streaming platforms.
These allow popular streamers to generate income based on the number of subscriptions, paid ads, brand sponsorships, and fan donations they bring in.
2. Placing Bets on Esports Websites
If you aren't confident in your Fortnite skills, how about putting your game knowledge to the test? Another way you can generate money through Fortnite is by placing bets on its esports tournaments.
There are countless esports teams vying to earn cash and gain recognition by playing the title, so it's only natural for betting sites to pop up eventually.
What makes gambling on Fortnite online tournaments a great way to earn money is that you don't have to be exceptionally skillful at the actual mechanics of the game. Instead, you only need to have enough knowledge to know which teams have the highest probabilities of success and bet on them.
Another advantage of betting on Fortnite is that you have the potential to win real money. Not only is betting lucrative, but it can also be entertaining to watch how the matches unfold.
The good news is that the popularity of Fortnite has brought about numerous online bookies that offer esports betting. You can even find esports betting sites that display the odds on certain Fortnite teams and tournaments for additional information.
3. Taking Part in Fortnite Tournaments
Another well-known approach to making money playing Fortnite is to participate in its countless tournaments. There are many Fortnite tournaments available today, ranging from those taking place in your local scene to clashes on the international stage.
In these esports tournaments, individual players or teams compete for a chance to win a cash prize. July is usually the time of the year major Fortnite tournaments take place, but many others happen all year round.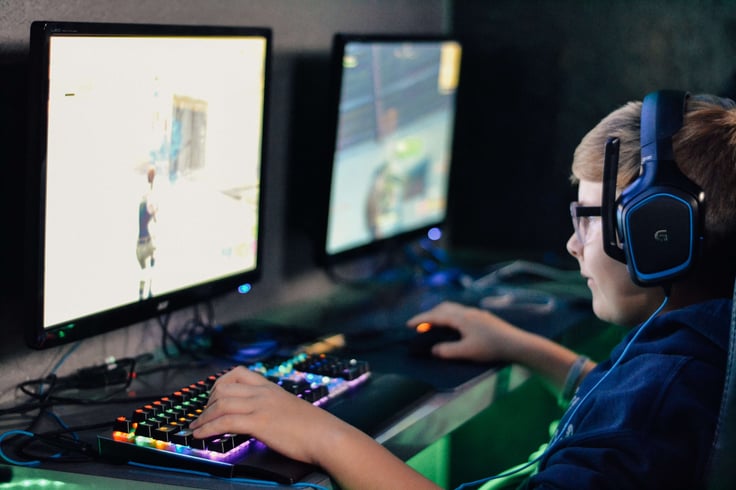 Those who are highly skilled at playing Fortnite have the opportunity to become professional gamers. They can earn recognition through the achievements they accomplish along the way and perhaps join the bigger Fortnite esports tournaments later on.
Keep in mind that, just like any online game, becoming a pro requires significant dedication, practice time, and motivation. Players who are truly determined to become skillful in Fortnite will have the highest chances of succeeding in the future as esports gamers.
But winning these tournaments isn't the only way professional Fortnite players can earn money. There are also brands willing to pay them through sponsorships in return for advertising their products.
To get started on your road as a professional Fortnite esports player, you should start establishing your skills early on. Take part in smaller contests and see how you fare. With the right talent, esports teams and organizations will begin taking notice and perhaps offer you the opportunity to compete for money.
4. Making Fortnite YouTube Videos to Earn Ad Revenues
People also make money playing Fortnite by recording their gameplay. Uploading YouTube videos of their Fortnite matches allow players the opportunity to earn ad revenue so long as these videos generate sufficient channel views.
The great thing about making Fortnite videos on your YouTube channel is that you can choose not to play the game to earn money. Instead, you can create valuable content such as Fortnite guides, tutorials on in-game items, and even graphical compilations.
Content creation is a huge deal, especially with popular games like Fortnite, where a lot of fans around the world enjoy watching videos that they find entertaining or insightful. However, what makes YouTube an excellent platform for earning money is that video game ad revenue is sufficiently high.
According to YouTube's Partner Program, you'll need an account on the platform with at least 4,000 hours of valid watch time. In addition, this period should have taken place in the last 12 months, and you also need to have at least 1,000 subscribers.
Fulfilling at least the requirements mentioned above should allow you to start earning money by uploading Fortnite YouTube videos.
5. Creating and Selling Fortnite Merchandise
Many Fortnite gamers and content creators create and sell their own merchandise to earn money. It's one of their primary sources of income if they aren't generating ad revenue or winning tournaments.
Common methods of selling Fortnite merch include uploading items on online store platforms like Etsy or Shopify. You can also sell Fortnite creative designs via print-on-demand channels, which is especially great for players with such talent.
Popular Fortnite streamers, players, and esports teams can bring a lot of eyes to the merchandise they sell. That's why developing a solid follower base should be a priority for those starting out if you plan to earn money by peddling your merch.
An advantage of selling online merchandise is that you have a few options available on your end. You can either upload and sell merchandise that features your unique designs or promote a brand of Fortnite clothing.
Whichever path you choose, the ability to sell merchandise through your Fortnite followers is an excellent way to monetize the game.
Sign up for ggCircuit Updates!
6. Earning Affiliate Program Commissions
Joining certain programs as an online Fortnite gamer will provide you with opportunities to earn money through affiliate marketing. The process involves participating in top gaming affiliate programs and making money by promoting the products or services they offer.
Once you're an affiliate of these lucrative programs, they will provide you with affiliate links that you can promote in your channels. The most common platforms to encourage people to check these links out are YouTube or Twitch.
Spreading the word through your live streams or in-game video content can encourage users to click your affiliate link. Any sales that occur after people visit these links will be recorded to your account, allowing you to earn commissions whenever they happen.
It's even possible to promote cross-platform play between different target audiences. For instance, you can tell people on Youtube to subscribe to your Twitch account and earn discounts by buying at certain online stores.
One of the biggest benefits of becoming an affiliate marketing partner is that the entry requirement to take part is low. This means that even those new to Fortnite can have the opportunity to earn money as a side hustle.
7. Getting Tips From Fans Through a Patreon Account
You can also earn money playing Fortnite by getting tips through Patreon. The best way to do this is to add a link to your account where people can tip you. The most common social media networks that Fortnite players use to promote their Patreon accounts include Snapchat, Twitter, TikTok, and Spotify.
The best example to entice followers to donate is by giving privileged access to some of your exclusive YouTube content.
No matter which platform you choose, making your description link clear and easy to understand is essential. In addition, you want users to know they can give you tips if they are interested in supporting your endeavors.
Besides Patreon, you can also use gateways like PayPal so that fans can tip you directly to show that they support your goals.
Click here to test the ggLeap client!

Conclusion
Fortnite is one of the most popular titles in the gaming industry today for a good reason. Millions worldwide watch and play Fortnite matches, which eventually means more eyes and opportunities to earn money.
Many Fortnite gamers and content creators make a solid income through various means. Some of the best ways to make money with the title are:
1. Playing and streaming Fortnite matches
2. Placing bets on esports websites
3. Taking part in Fortnite tournaments
4. Making Fortnite YouTube videos and earning ad revenue
5. Creating and selling Fortnite merchandise
6. Earning affiliate program commissions
7. Getting tips from fans through a Patreon account
By following the tips provided for each method listed above, you should have a general idea of how you can go about making money through Fortnite.