ggCircuit Introduces its New Esports Booking System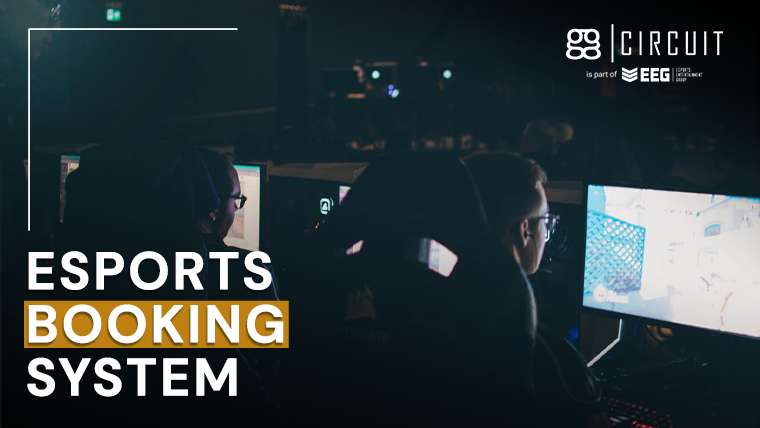 ggCircuit is committed to constantly improving the service provided to our esports center subscribers. We want to make it as simple and fun as possible for gamers to get together and play their favorite games. At the same time, we want our subscribers to be able to run their businesses in a streamlined and cost-effective way.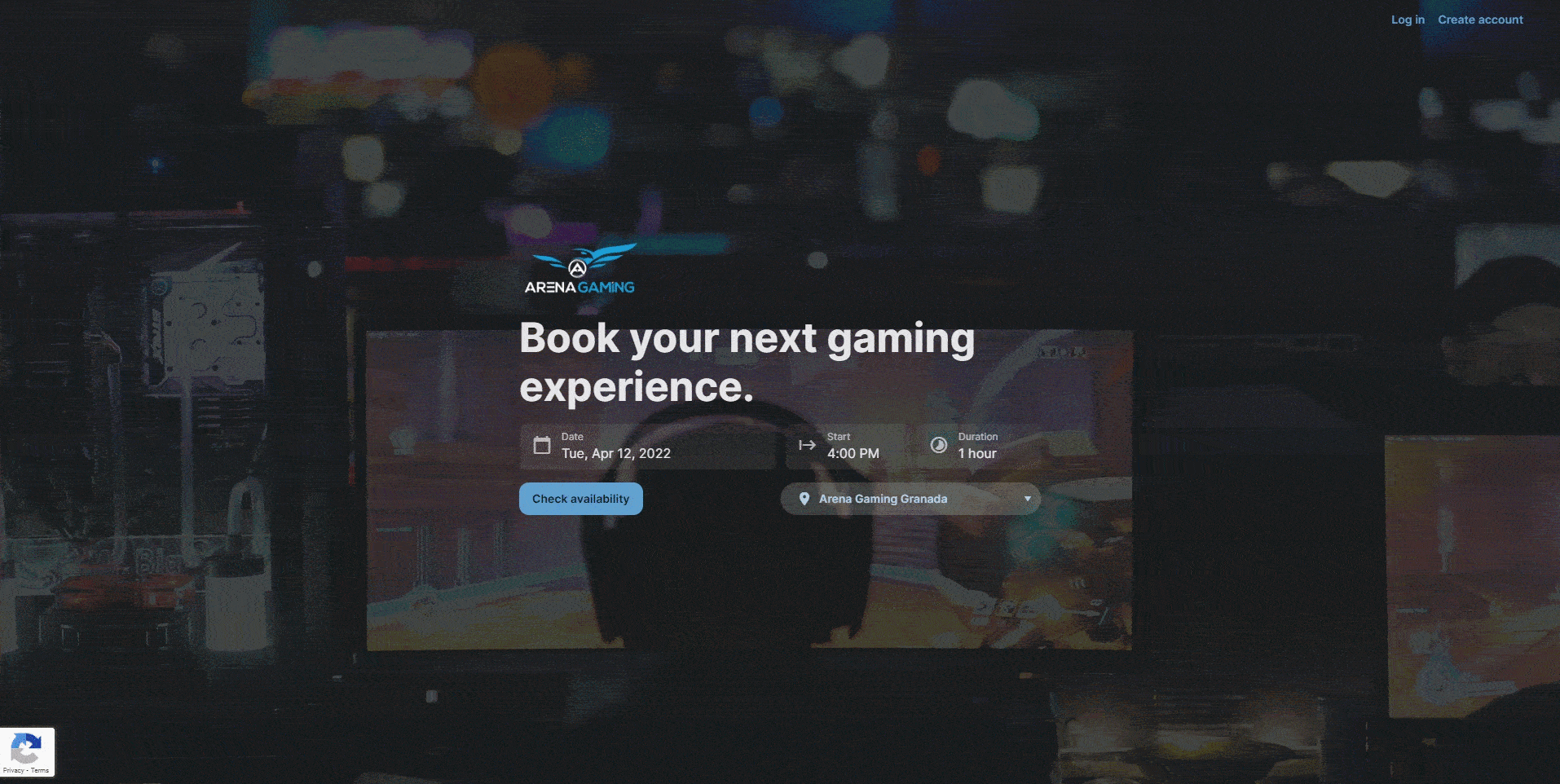 This will be done by introducing an integrated and customer-focused booking service. The booking service can be implemented on a center's website through a dynamic ggCircuit URL, the ggLeap web admin, or the PC client. It means that gamers should never miss an opportunity to arrange their group sessions or esports competitions.
Gamers can now get together in groups and organize their free time in a way that has been very difficult to do over the last couple of years. So we want to make sure that we have an easy-to-use and comprehensive booking system to cope with your business's increased demand.
---
---
Website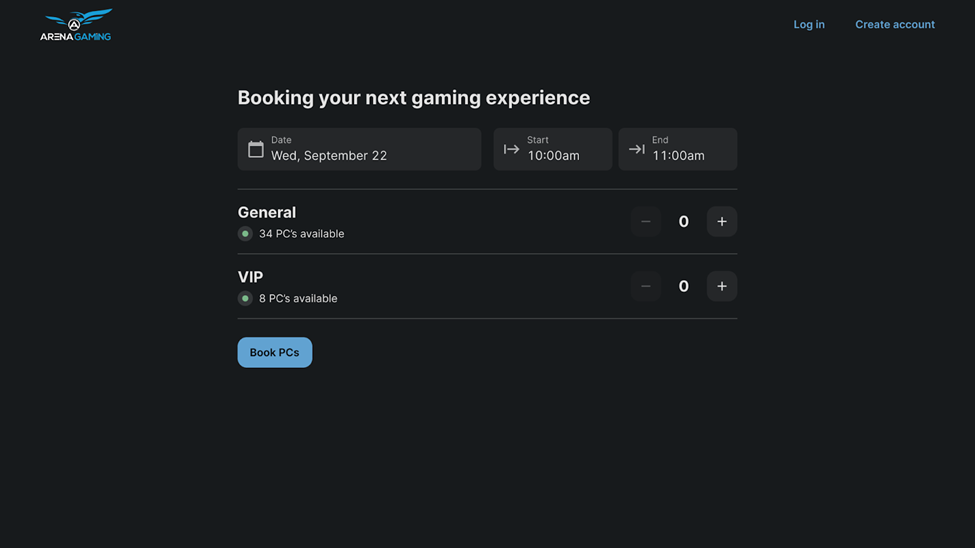 Gamers will be able to book one or multiple PCs in your center using the web booking system. If your venue already has an existing website, you can use our public API that will be available also for bookings or display our webpage in an iframe.
For esports centers with multiple locations, gamers will be able to check the availability at each branch and make the most convenient booking.
Once the user's account has been verified, a confirmation screen will appear where they can leave a contact number and requests to the center admins (both optional).
Web Admin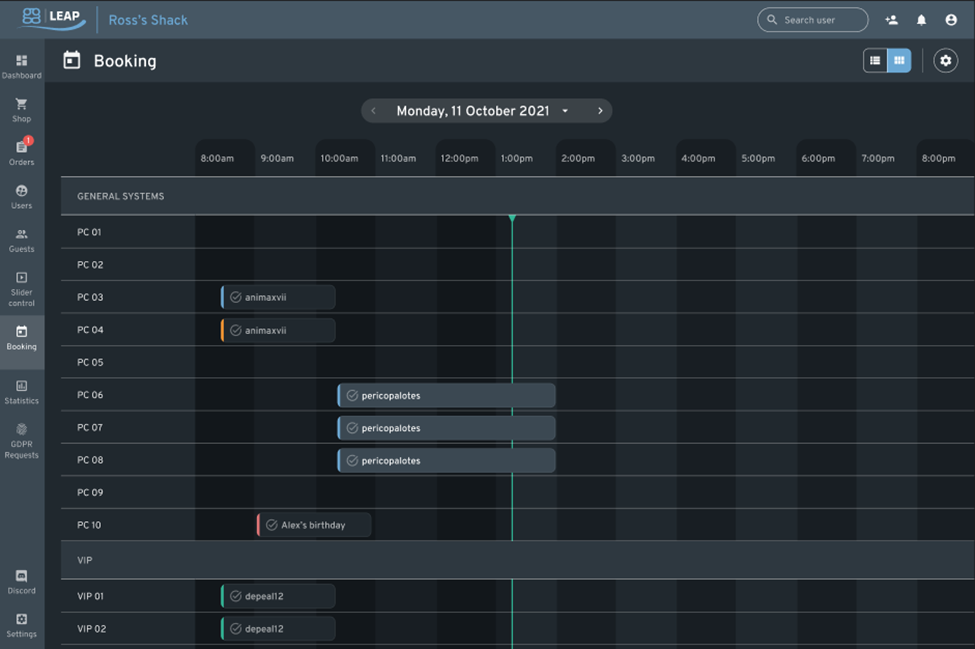 The booking system has been completely rewritten and is the most robust, quick, and easy to use. In addition, there is a new "booking" button on the left-hand side panel of the web admin that will allow the center admins to open it straight away without having to access other menus.
The booking tab has a calendar to see the bookings over the week or month or can be used to look at the schedule each day. Staff will be able to make new bookings and change existing ones simply so that you can plan ahead.
Making a reservation through the web admin will allow the selection of specific PCs, making it a valuable tool for gaming events or tournaments in the venue. Furthermore, making a reservation is straight-forward as the employee only needs to enter the following when prompted:
Booking name

Select time slot

User name (or specify as Guest if the customer is not registered yet) and contact details

Select PCs for the session

Additional notes for the other staff members
Admins can enable options to lock the PCs to prevent other users from using them before the session (more options to configure this in the settings) and confirm if the booking has been paid for already. The system will send an email confirmation to the customer with details and the OTP required to begin the game session.
A center admin will be able to view details by hovering the mouse over the booking in the calendar. Do the players want to add a couple of hours more to their game time? No problem! Just click and drag the booking icon to the desired end time in the calendar. The system will automatically send an email and mobile app to notify the customer of any changes to the reservation.
Sign up for ggCircuit Updates!
Configuring the Booking Settings
Esports arena admins will be able to modify how the client PCs will behave while waiting for the players that made arrangements to reserve them. Here's a list of the things that can be changed in the settings.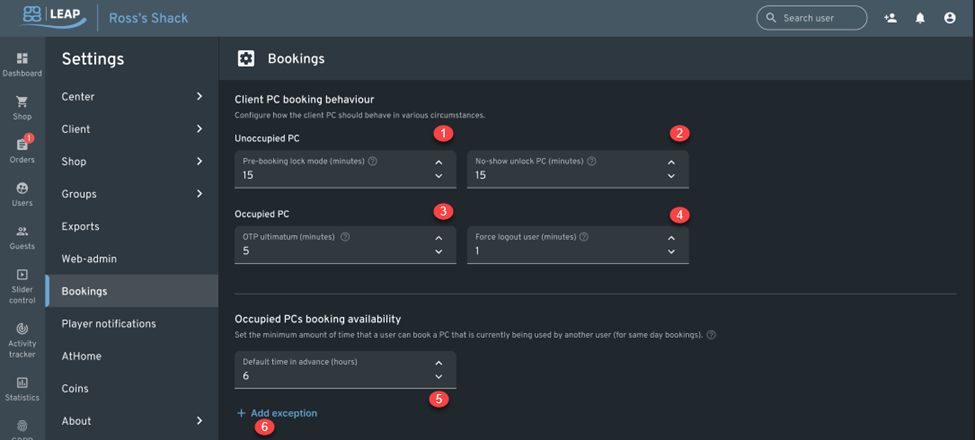 Time (in minutes) to lock an unoccupied PC before the scheduled session.

Time (in minutes) to unlock a reserved PC if the user does not show up.

Time (in minutes) to warn a user of the pending booked session by showing an "OTP Ultimatum." The user has a choice to either leave the station or start the session early if they are the one that booked the PC.

Time (in minutes) to force log out a user without an OTP. The PC will then go to "locked" status until OTP is entered to begin the booked session.

Minimum time (in hours) to allow a user to book an occupied PC for same-day booking.

Add an exception for a specific user group to make same-day reservations with special privileges such as securing a PC 4 hours from the booking time and getting a guaranteed seat.

Change or edit the email template that a user will receive after submitting a reservation or when changes have been made to the booked session (not shown).
Other Applications of the Booking System
Gaming centers will be able to use this more expansive and versatile booking system to make management easier and to get more gamers in throughout the week. In addition, we want to develop direct and instant involvement between your customers and their favorite esports venue. Here are some of the ways that this booking system will help your business.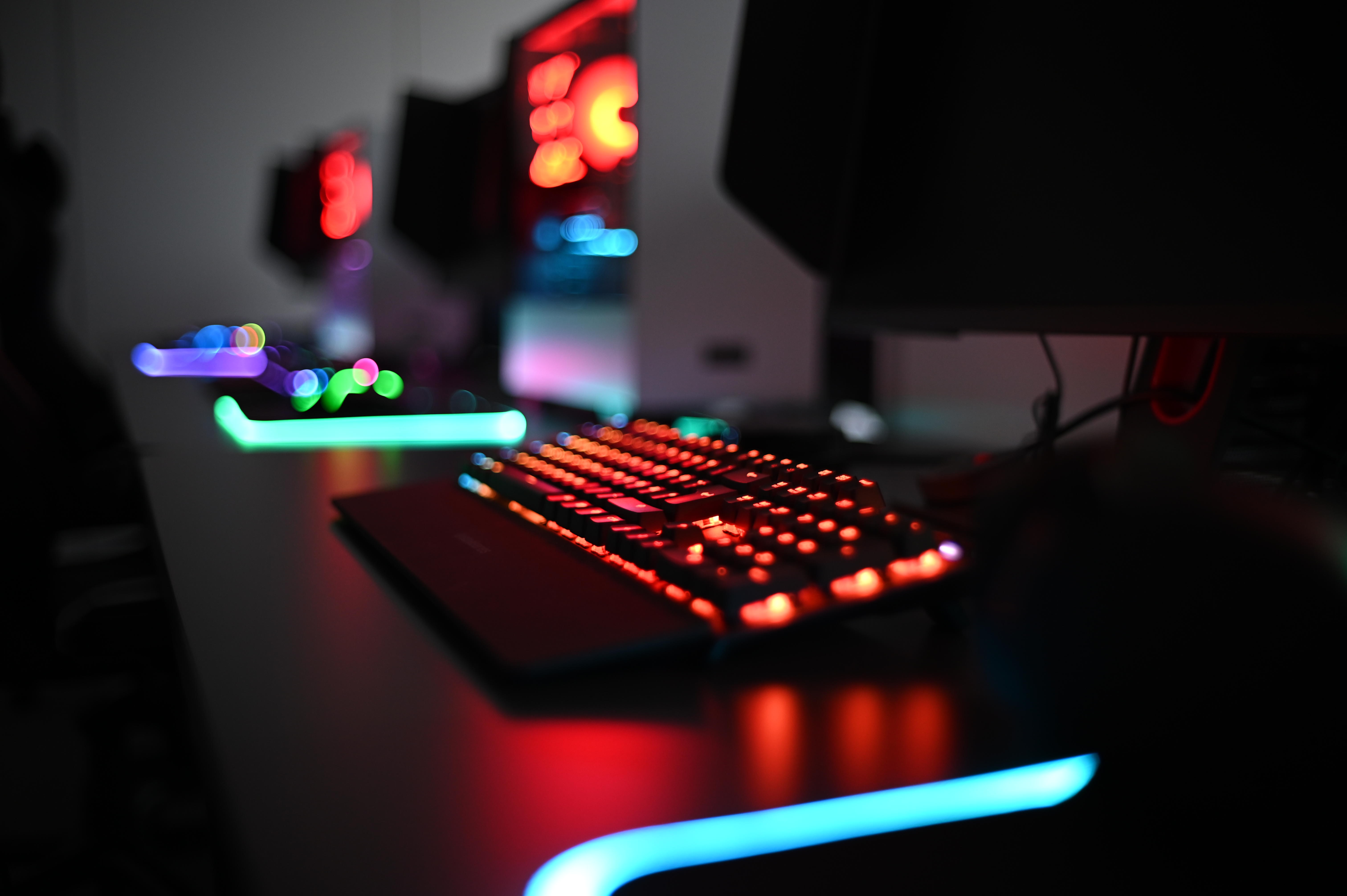 Do you have an event for Apex Legends? The booking system should ensure stations are available for the players.
Make PC Reservations for a Group
This new booking system will make it much easier to organize gaming groups as customers will be able to see availability and then book multiple PCs. In addition, it will be a great way to advertise for birthday parties and for families or friends who like to game together.
Book Upcoming Events for Users with Membership
Esports venues can use this feature to set aside a few hours in the month to give VIP members of your venue free game hours.
Click here to test the ggLeap client!

More Features are Heading Your Way
At ggCircuit, we are looking forward to an exciting and busy future for the esports industry. With that in mind, we are constantly creating new software and also improving features in our existing products so that our customers can provide the best experience possible to their gamers.
We are always providing updates and welcome any feedback on our Discord channel. Please also use this channel to contact our support team and get information on how to participate in the beta testing of our enhanced booking system.