ggLeap and Square Integration: Changing the Way We Game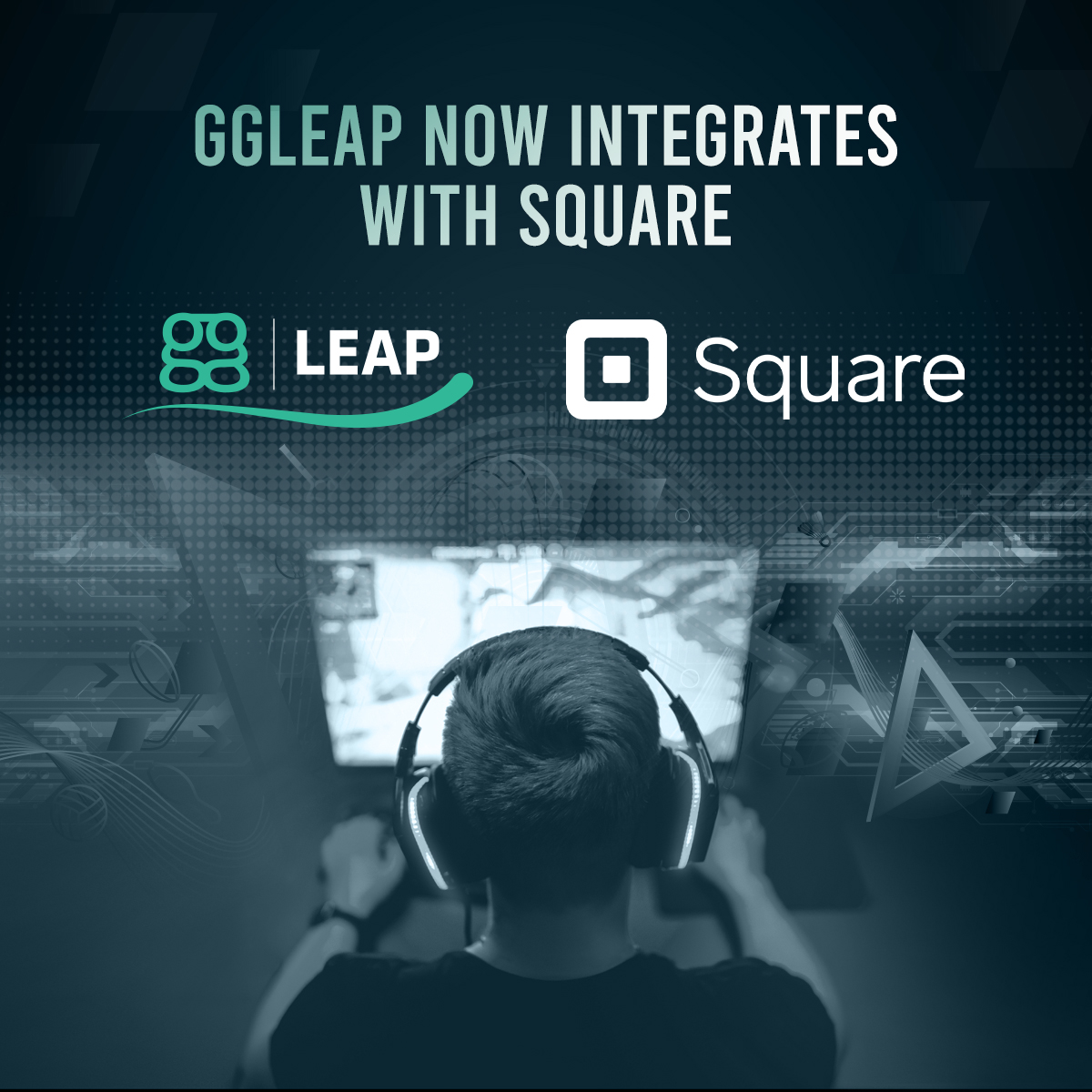 Our team at ggCircuit is proud to announce the integration of our premium esports center management software ggLeap with Square, a world-leading point of sale and payment processing provider.
ggLeap becomes the first esports center management software to be able to take credit cards on screen using Square. ggLeap users are now able to buy their gaming hours, digital items, and physical products, directly via the PC with a credit card, Apple pay, Google pay, and more - using an onscreen QR code.
The first version is supported in the United States, Australia, Canada, Japan, the United Kingdom, and the Republic of Ireland. Other locations will follow soon as we are able to integrate additional 3rd party payment processors.
ggLeap and Square: What to Expect
Our ggLeap esports center management allows esports centers and other gaming venues to provide the best gaming experience to their customers. It lets businesses have full control over their systems, services, data, and more.
This new integration with Square builds on our existing services and management solutions. Allowing customers to complete self-service sales without needing store employees. This frees up employee time to complete more pressing technical tasks.
Sign up for ggCircuit Updates!
Changes on the PC Users' End
With Square, gaming center users can now purchase time directly from the PC they are using. There's no longer any need to stop gaming, approach the store counter, and manually pay for additional time.
Users only need to scan a QR code generated upon checkout using their mobile phone to pay for their ordered additional time.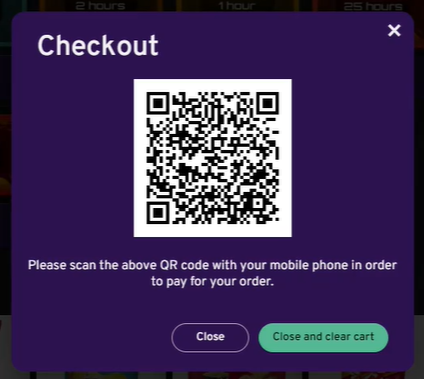 Users only need to scan the QR code to pay for their purchases
Aside from buying PC time, users can browse through inventory items synced from the web administrator via Square. Regular inventory items and prizes will be exported and available through ggLeap and transactions completed in Square.
This means your customers may also use Square and their PC to buy food items while gaming!


Click here to test the ggLeap client!


Changes on the Businesses' End
For gaming centers and businesses, integrating Square into the new system will reduce your need to constantly monitor different programs. It alleviates the need to work with your bank and obtain credit card machine processing solutions. From the ggLeap side, connecting your Square account is very easy. The integration settings allow you to enter and verify your Square credentials and then ggLeap does the rest.
When you set up the Square process, you can directly import data of your users and inventory items onto the app. You can set it up to import everything or choose which inventory items and prizes to offer.
These will appear on the Square dashboard, allowing you to see and monitor everything from one place. You can control all features, services, and retail items your business offers through your dashboard. If your business needs to change any item prices for any sales or choose to offer free items, you can do so on your dashboard.
Additionally, you will be able to tell which customers made purchases on the PC via the Square app. This is indicated by the Square icon that appears in the user's account.

A linked user's account will show the Square icon
As part of our commitment to continuously improve the ggLeap experience for both game centers and users, we are releasing the complete integration with Square in September.