ggCircuit Townhall #14 - Esports Technology Organization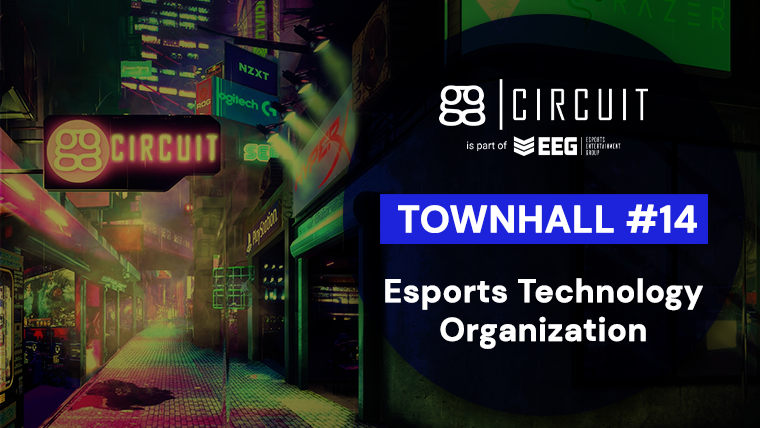 Zack Johnson and Jason McIntosh are back at the ggCircuit Townhall where they discuss everything relating to the business that involves esports and more.
In the recent townhall video, they have discussed the future of the esports industry, the direction of business owners running an esports venue, statistical data pertaining to this industry, to name a few. If you want to pick the brain of ggCircuit's CEO, Zack Johnson, read on or watch the video of the recent ggCircuit Townhall.
Going Beyond Esports Within Venues
According to Johnson, an esports venue has to be supported with other income sources, and esports as a dedicated space is not a standalone business model. He cited examples such as universities, restaurants, casinos, and high schools. If esports is going to be the theme of a business, food & beverage is a very important addition.
ggCircuit had no software when it started running tournaments in 2008 and everything had to be done manually for 4 years. Johnson shares that around 2012-13, ggCircuit started developing software to automate video game tournaments. Then in 2014, the ticket and point system was released. Since then around 60-70% of centers in Johnson's network have gone out of business and it is fairly common for small businesses and start-ups.
Johnson added that running an esports venue does not get any easier and states that many things can happen while the business is running: budget can run dry and PCs will not get upgraded, rent might increase, or the building may get torn down and the business has to move out. Venues that just offer esports are a month-to-month or year-to-year thing that is not guaranteed to stay in business. The owner has to hustle just to keep it going every year.
The thinking that esports by itself will make money is incorrect. The people that earn the most in video gaming are the publishers or the hardware providers. Unless an individual has partnered with a gaming publisher or hardware manufacturer, then the esports venue business owner has to offer something else, like food and drink, or other types of entertainment options.
As an example of offering an alternative entertainment option, Johnson has been adding pinball machines to eBash. It is a means to widen the demographic of eBash and Johnson is doing an online system to track points similar to how it was done with esports.
McIntosh stated that while esports is the common vernacular that best describes what goes on in the business, it's not everything that goes into it. In fact, only 10-20% of the customers are into the competition aspect of video gaming in an esports venue. As a result, the venue is missing out on a wider demographic of other gamers that could be regular customers.
The word "esports" also became the umbrella term for LAN centers or cyber cafes and people asking ggCircuit how to do esports business does not know that the concept of an esports venue is just creating a modern arcade with gaming PCs and consoles. The business is not exclusively esports but it is definitely a part of it.
Sign up for ggCircuit Updates!
Small, Fun Events With a Collectible
The ggCircuit team had a discovery in the 2017 Gen Con (which was also the last year the company attended) where they did events for a popular video game called Hearthstone. Johnson recalled that they did a large event for the game that lasted the entire 4 days of the convention. They also had smaller 2-3 hours daily events for the same game where people can win a medal proved to be very successful.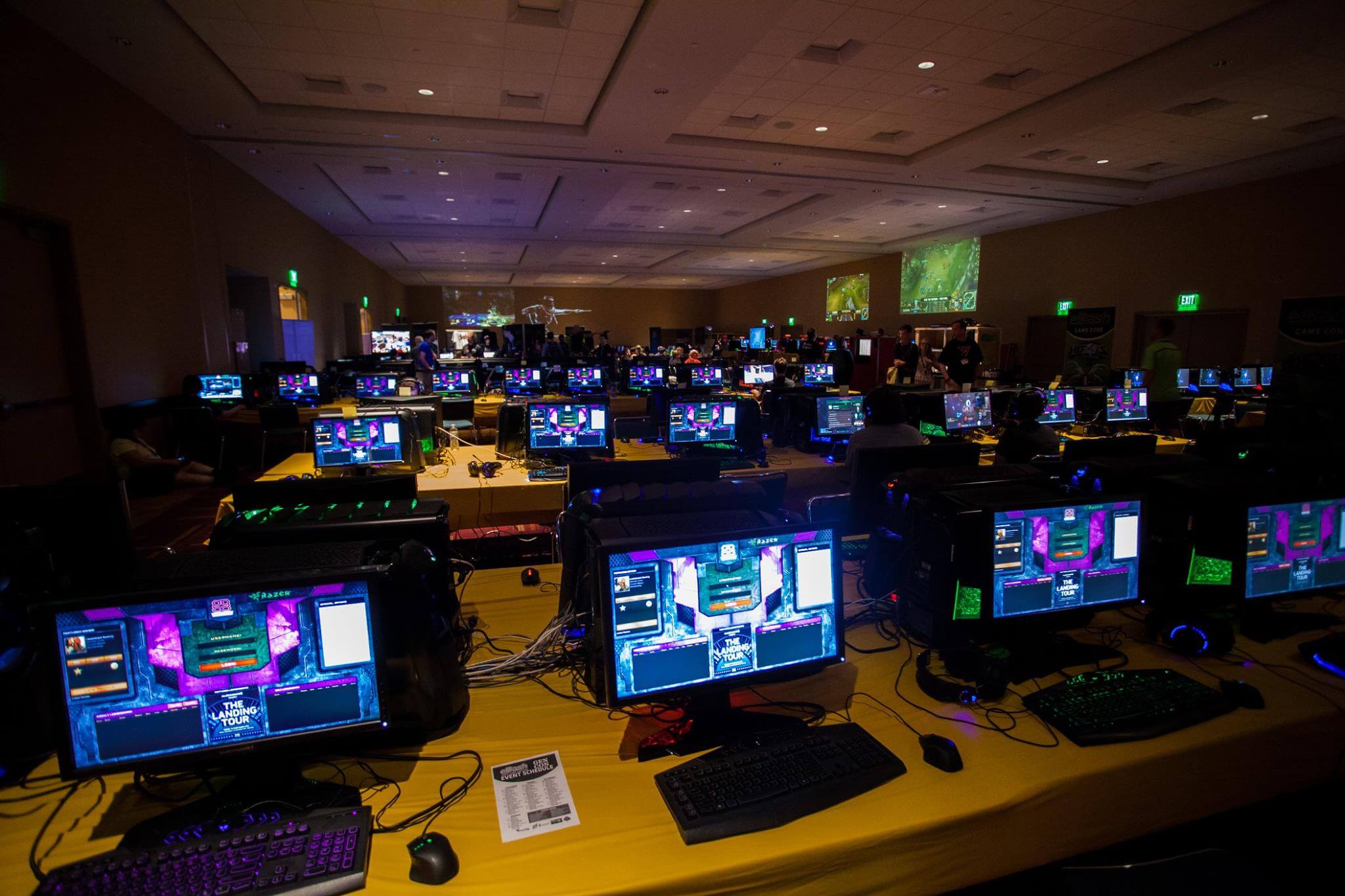 Gen Con 2017
ggCircuit earned 50k in revenue because they offered events that focused on fun and does not require too much commitment from the players but still offered something if they win. If they had solely focused on doing big competitive events with a large prize pool, there is a chance that players participating will be a lot less since most may think that they won't have a chance against better professional players, especially with a lot of money at stake.
Hearthstone wasn't the only game that ggCircuit focused on the event, McIntosh stated that they had 5,000 events for other video game titles that include League of Legends during the entire run of the convention. It was comparable to going to a carnival where people can just buy tickets for events. McIntosh added that while it is a great example of how to do esports, it is somewhat difficult to replicate in an esports venue. It was a good thing that ggLeap has features such as the automated leaderboard system where players can play casually and still get a chance to win prizes.
Adding On To a Traditional LAN Center
Johnson talked about the esports venues that are still doing business with esports by adding services like PC repair, training for high schools, birthday parties, and corporate events. Those are good examples of things that can be added on top of offering esports.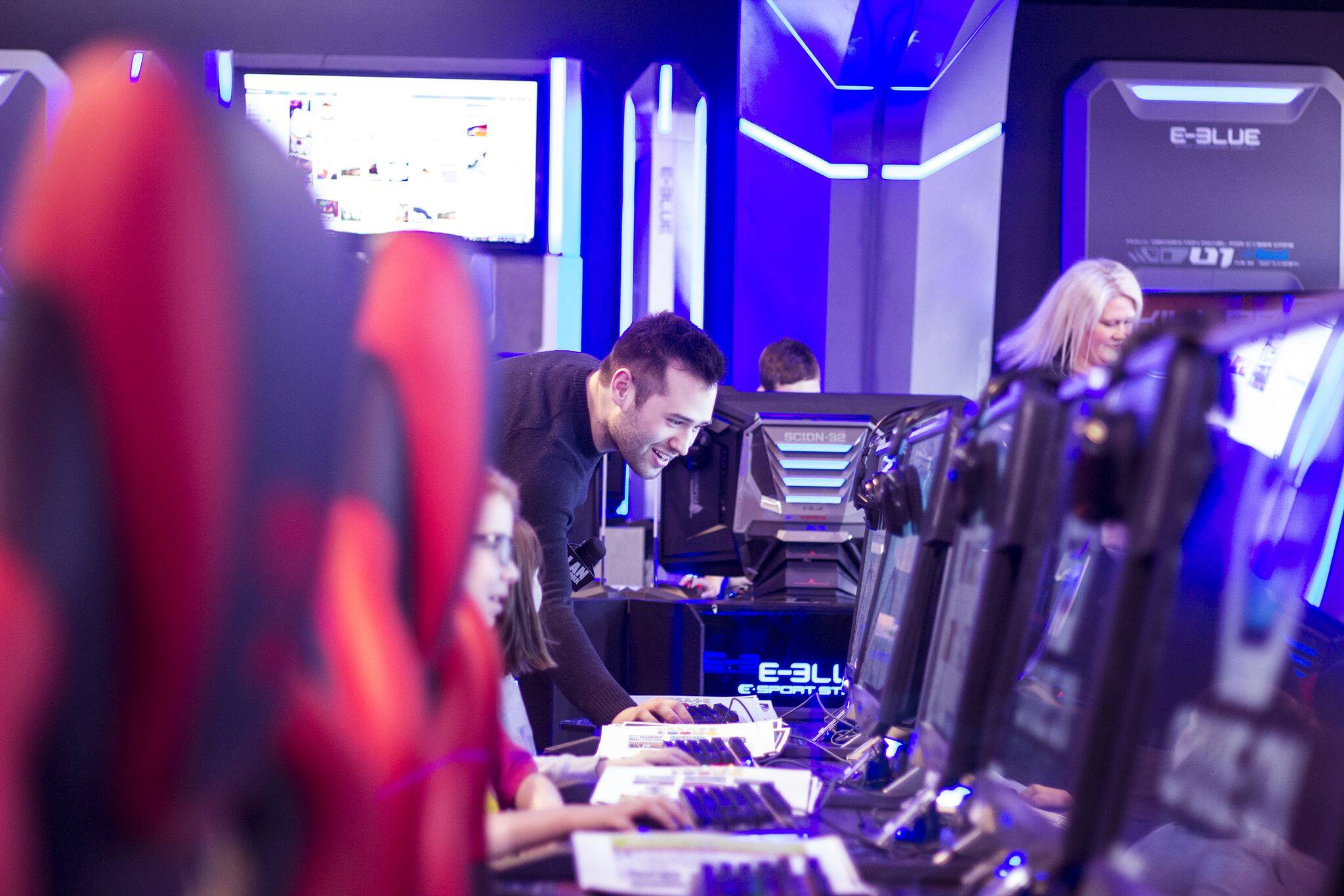 eBash offered technology summer camps which were successful in adding revenue to the business
The truth of the matter is, ggCircuit isn't exclusively about esports at all but its services include automated gaming and providing solutions to technology problems of a business. Johnson said that ggCircuit had recently had to educate clients during onboarding that we are not here to provide a business model. We are here to be a technology partner that will automate much of the process in a business.
Esports Technology Organization
Back in 2004, Johnson had to learn for 6 months with a person who is a Cisco engineer when they were building his LAN center. This was back when Johnson had an ISP business, which is still in use today. The point was that Johnson had to figure things out for 6 months before he got a grip on what they were doing.
ggCircuit can be a technology partner for people who are interested in getting into the video game and the esports industry. We can help businesses with our software platform to make management easier and we got people that can support them as well through consulting. In essence, businesses do not have to go through a phase where they will have to figure things out as Johnson did for 6 months with his ISP business. This means a shorter learning timeframe and doors being opened faster.
The industry keeps changing, which is actually good, but it would also mean the esports venue operator would have to keep up with the technology and that's where ggCircuit can make things better for them.
Click here to test the ggLeap client!

ggCircuit Historical Stats
Johnson shared that 2 years after ggLeap launched in 2016, there were 1,134 centers that were created in the network. Our current data shows around 600 plus active centers which are roughly 50% of the number of centers in 2018. He pointed out that out of all the centers that started in 2016, there are now only 35 left that are still doing business.
As a matter of fact, the centers that left earlier were not due to the pandemic. ggCircuit's data shows that the yearly trends are the same from 2016 to 2019. The pandemic just fast-forwarded the closing of some esports venues. Johnson said that some of the venues that opened just before the COVID-19 pandemic are no longer in business. He added that those centers probably would not last a year or two anyway, the trend on the data shows that most venues go out of business for the first 2 years.
Johnson hopes that ggCircuit could guide people into starting for the right reasons and not just because they want to avoid working for other companies. He also says that he doesn't regret any of his journey in eBash and it opened a lot of opportunities that include the ggCircuit side of his business, where most of the financial and business success mostly happened. But he did state that he still loves operating his venue.
Over the past 2-3 years, ggCircuit has helped more than 100 centers open and has done startup consulting to help figure out whether or not esports is for them. We have also helped centers by sending people over to their locations to help set up, install servers, configure networks, and train people. Around 70 centers also availed of our service where we log in to their server on a daily basis to keep their games updated.
McIntosh said that Johnson took 6 months to feel comfortable running his business. If esports venues, on average, are open for 1 year and a half, then they are actually really open for only a year since they are still getting their feet wet for the first 6 months. By partnering with ggCircuit, a huge chunk of daily tasks can be offloaded from the business and it can speed up their learning process. It takes a very special kind of person to be able to run an esports venue but things can be a lot easier with ggCircuit's assistance.
Another thing that came out of the ggCircuit data is that there are very few business owners that were able to open more than one location. eBash has tried to open several locations but only the main store remained open to this day.
Esports Should Not Be Your Main Course
Johnson honestly thought about closing the remaining eBash store which has been running for 17 years. He toyed with the idea of just opening a traditional business like a family restaurant or a family entertainment center with a side of esports. He stated that "esports should not be the main course" and nobody is making money for a long time that is doing esports exclusively.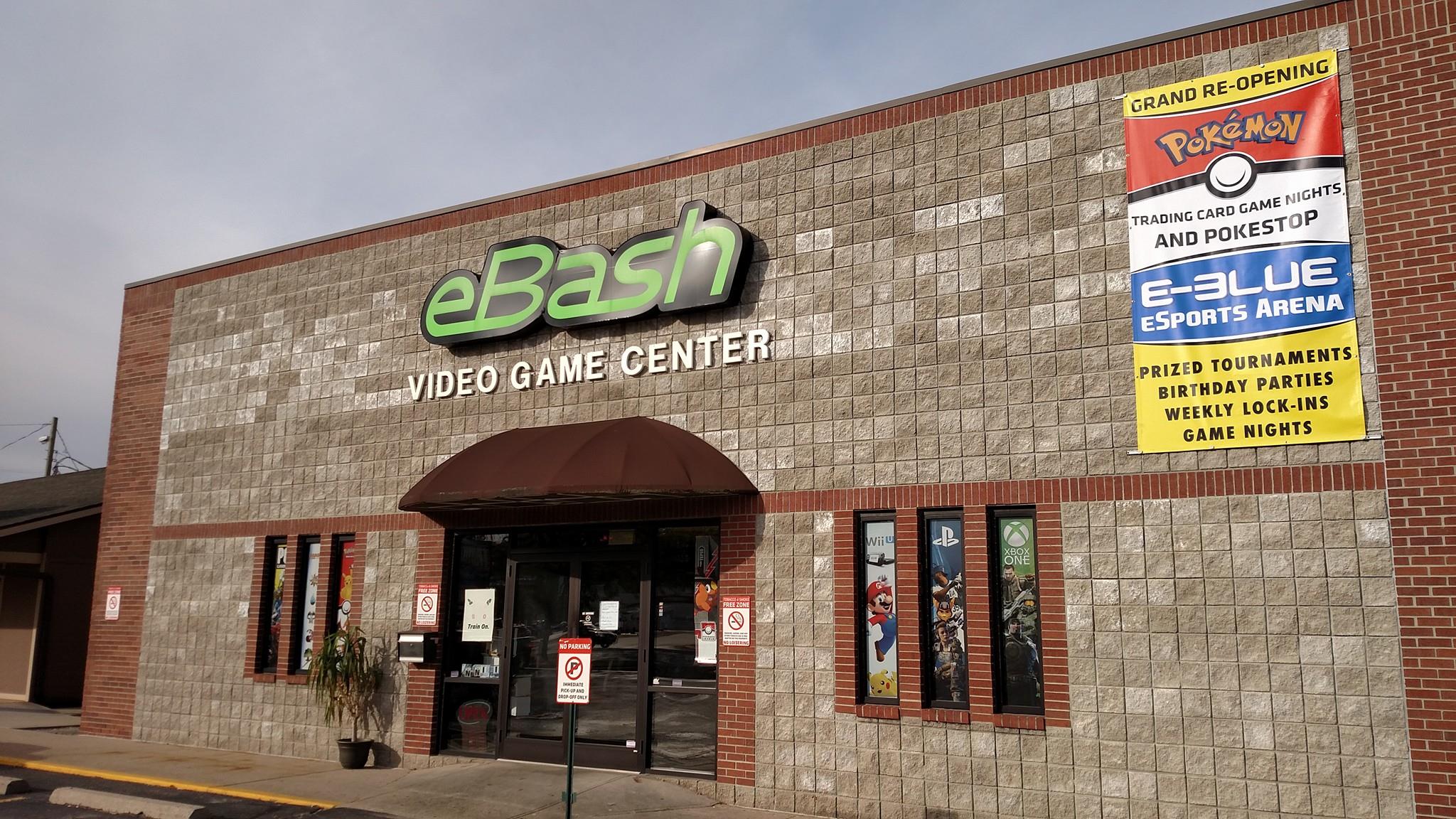 eBash Video Game Center in Terre Haute, IN
McIntosh supported Johnson's idea by stating that "esports is part of the pie and not the entire pie". Business owners should have something else to engage people like a bar with esports accentuating it or have ancillary things around the esports part of the business so that it will be more accessible to a wider demographic of people.
The discussion was concluded by Johnson stating that he thinks esports is a big part of the video game industry but it does not translate to a standalone business model.