Best Esports Gear and Accessories for Gamers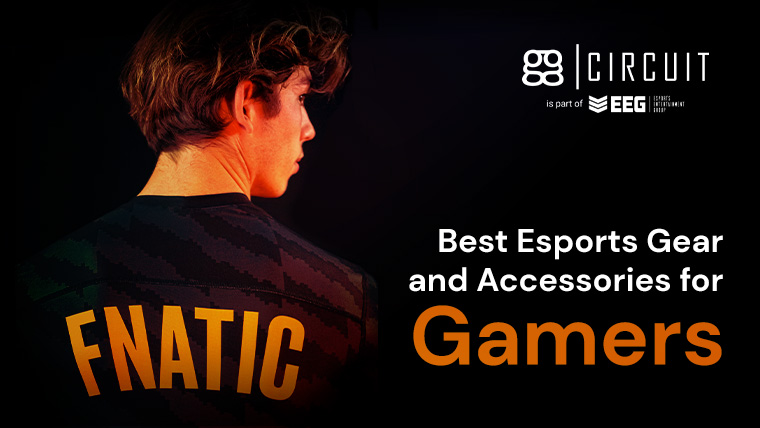 When talking about the best gear and accessories in the esports industry, one can think of numerous items they can add to the conversation. Of course, the most common upgrades have to do with computer peripherals, yet the discussion doesn't have to be limited to just these products.
Gamers can also consider esports apparel for their needs. These things could be hoodies, jerseys, t-shirts, and hats.
Countless esports fans today want to support their favorite teams, and one way they can do this is by purchasing gear related to them. With that said, let's take a look at the top esports game items you can buy to show your love for the competitions.
---
---
Best Esports Hoodies
When it comes to the best esports hoodies, we've decided to go with the following options:
Although not as affordable as one would like, this Team Liquid hoodie makes the asking price worth it. Not only does it feel comfortable to wear, but it actually keeps you warm during the colder months. You'll also feel the premium cotton used in its production.
The great thing about this hoodie is that it was manufactured in a sustainable facility where solar power and recycled resources were used to make it.
Team Dignitas Esports Hoodie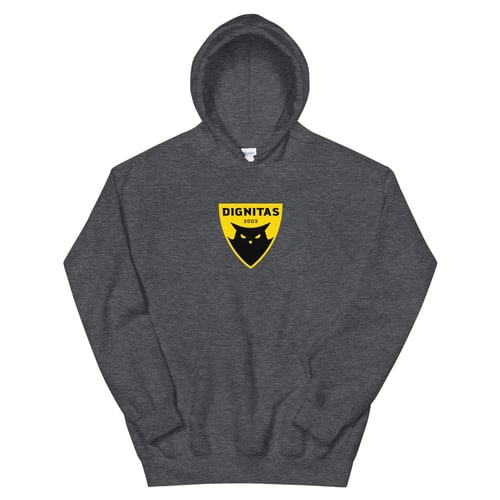 If you aren't into Team Liquid, this alternative from Team Dignitas is a good option. This cozy hoodie lets you curl up comfortably while staying warm during winter. It makes for the perfect choice if you're going out on cold evenings.
The item is made with 50% cotton and 50% polyester, making it quite stretchable and easy to wear. In addition, the double-lined hood and double-needle stitching throughout the product provide a quality feel when worn.
Sign up for ggCircuit Updates!
Best Esports Jerseys/T-shirts
For esports jerseys, these two make for great additions to one's collection:
Parabellum Esports Stage 2 Jersey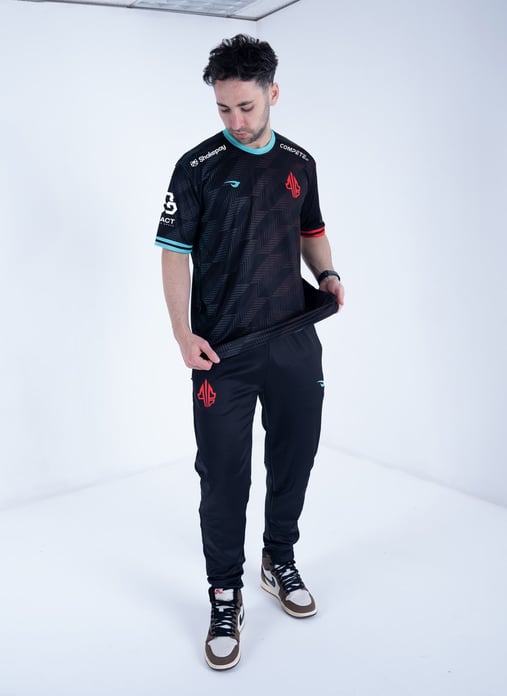 For Canadians or fans of this Canadian esports team, the Parabellum Esports Stage 2 Jersey makes for a great way to represent. The product is made with 100% polyester and is available for men, women, and children.
It is also available in various sizes so anyone can wear them if they want to.
Looking to represent one of the top esports teams in League of Legends? Then grab your own Team SoloMid 2022 Pro Jersey.
What makes jerseys from the group unique is that their design elements revolve around low contrast, silver-on-black geometric graphics, and patterns. In addition, their dark mode jerseys are also moisture-wicking and antimicrobial for added benefits.
Best Esports Caps
The following are the top esports caps to consider:

Looking for a low-profile baseball cap to wear? If so, then you might be interested in this 5-panel Flexfit design offered by Fnatic Esports.
It makes for a perfect cap for individuals or teams to wear no matter where they go. The cap also comes with spandex to make it easily fit its wearers.
This organic baseball cap from Remorse Esports makes a unique choice from the available options today. It uses 100% organic cotton and comes with an adjustable closure to keep one's head out of the sun.
Like the Fnatic cap, this is a 5-panel cap with an unstructured but semi-curved bill.
Click here to test the ggLeap client!

Best Esports Headsets
For any esports gamer, having the best PC gaming headset is a must. These headsets below offer the best audio experiences you can find today:
The Razer BlackShark V2 Pro relies on the three attributes that can make or break a gaming headset: noise cancellation, communication clarity, and positional audio. The good thing is that this gaming headset excels in these three categories.
Despite being a bit more costly than others in the market, it still makes it worth it for app gamers. It offers top-notch features such as its breathable Flowknit memory foam ear cushions, titanium 50mm drives, and the brand's HyperClear Supercardiod mic.
Another premium gaming headset we can recommend is the Corsair HS80 RGB Wireless. This headset features Dolby Atmos sound that provides an even better experience than its predecessors. Meanwhile, owners get to leverage its 50mm high-density neodymium audio drivers to provide an amazing audio experience overall.
Being a wireless headset, the accessory can last for as long as 20 hours without being connected. So not only is its build quality excellent, but it's also comfortable on the ears.
Best Esports Mouse Pads
These battle-tested esports mouse pads are also a must-have accessory for serious gamers:
This gaming mouse pad from the well-known brand Logitech is an excellent option for esports gamers. It's made of cloth, yet it uses a rubber base so it won't move as much when playing.
The Logitech G240 offers gamers a functional, durable, and sleek gaming mouse pad that they need to enjoy their video games.
Looking for a relatively affordable option when it comes to gaming mouse pads? Then you might want to check out this medium design from SteelSeries.
Their QcK mouse pads provide gamers with a decent gaming surface for less than $10. Besides its low price, this highly usable cloth pad makes it easy to use even in cramped conditions.
Conclusion
These are the best esports gear and accessories that gamers should check out this year. Professional gamers around the world use products such as the ones mentioned above to improve their gaming experiences in the digital arena.
The items listed above are some of the top-grade gear you don't want to miss out on for a complete esports experience. Therefore, it's essential to ship them now while they're in stock or get in touch with their respective customer service during business days to get product information.
The best esports apparel and equipment are great for enhancing performance and representing a person's favorite esports team in community events. So make sure to check out the choices above and purchase the gear you like today.