The Best Snacks To Level Up Your Gaming Sessions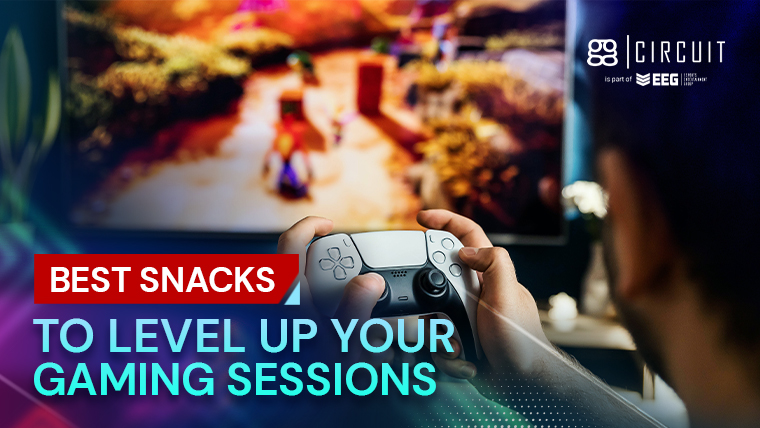 Are you ready for a night full of video games with your virtual or IRL friends? Well, a game night is never complete without a table full of your favorite snacks. So whether that's a bag of chips or a few liters of syrupy soda, you need to make sure that you're prepped for a night of endless fun.
Just note that some snacks may contain too much sugar, which may lead to heart disease. So to make the most of your game night, you need to find the best healthy snacks.
---
---
What Are the Best Snacks for Gaming?
Typically, gaming snacks include finger foods and comfort foods. Chips, nuts, popcorn, and chocolates are some staples for game time. But one way to level up the experience is to opt for healthier alternatives. Here are just a few great options you need to try out.
Baked Tortilla Chips
If you're a fan of Mexican food, having a bowl of baked tortilla chips is a must-have. It's a much healthier alternative to potato chips or french fries. Plus, it can help satisfy your craving while providing high nutritional value.
What's more, if you want something to add more flavor to this delicious snack, you can dip your baked tortilla chips in cream cheese. But, of course, a lot of people also like dipping their tortilla chips in sour cream or french onion dip.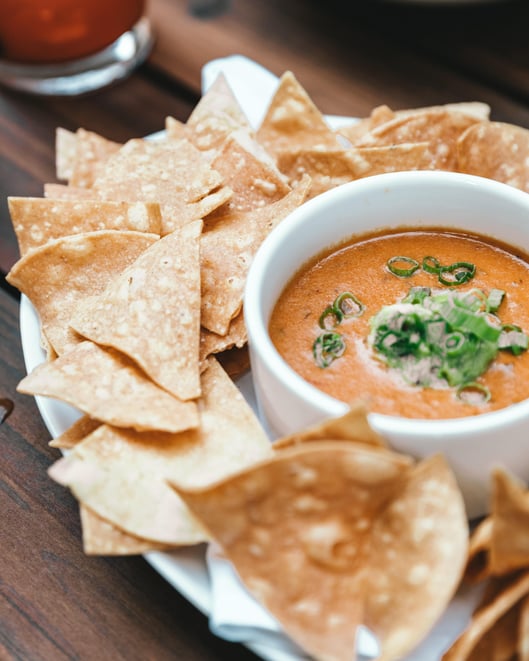 While you can buy baked tortilla chips in the grocery store, you can also make your own at home. All you need are a package of corn tortillas, lime juice, vegetable oil, ground cumin, chili powder, and salt.
Once you've gathered all the ingredients to make your new favorite gaming snack, you'll need to follow these instructions:
Preheat the oven to 350°F

Stack five to six corn tortillas and cut them into eight wedges. Arrange your wedges flat on a baking sheet in a single layer.

Combine your oil and lime juice in a spray bottle. Shake well until they're thoroughly mixed. After evenly combining them, spray the mixture on your tortilla chips until coated completely.

Combine your salt, cumin, and chili powder in a small bowl and mix with a fork or a whisk. Sprinkle the mixed seasonings over your chips.

Put the tortilla chips in the oven and bake for seven minutes.

Flip the chips over and bake for another five to seven minutes or your desired crispness. Make sure to let the chips cool slightly before serving them.
Sign up for ggCircuit Updates!
Chicken Nuggets
Are you thinking of serving something more filling? Try serving chicken nuggets on your next game night. This bite-sized snack is an excellent source of protein and works incredibly well with pita bread. You can sprinkle chili powder on your chicken nuggets if you lean more toward spicy foods. Just make sure to wipe your sticky fingers after every bite to avoid getting your consoles dirty or greasy.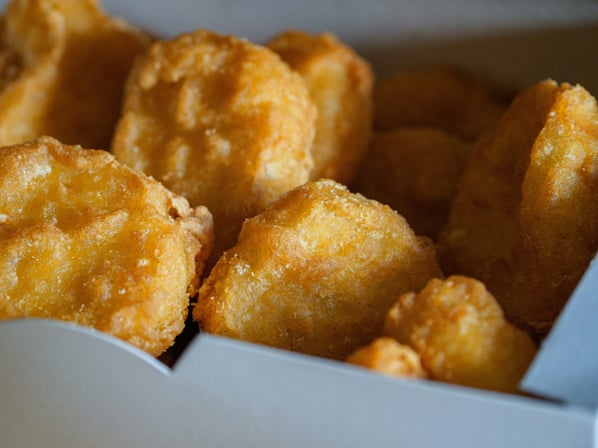 Keep in mind: While chicken nuggets are a good source of protein, they're not the healthiest option when consumed in large batches. That said, try to eat these in moderation.
Protein Shakes
Besides chicken nuggets, protein shakes are another great source of protein to add to your game night snacks. These are incredible and healthy alternatives to traditional beverages during game night, like soft drinks, Red Bull, and Mountain Dew.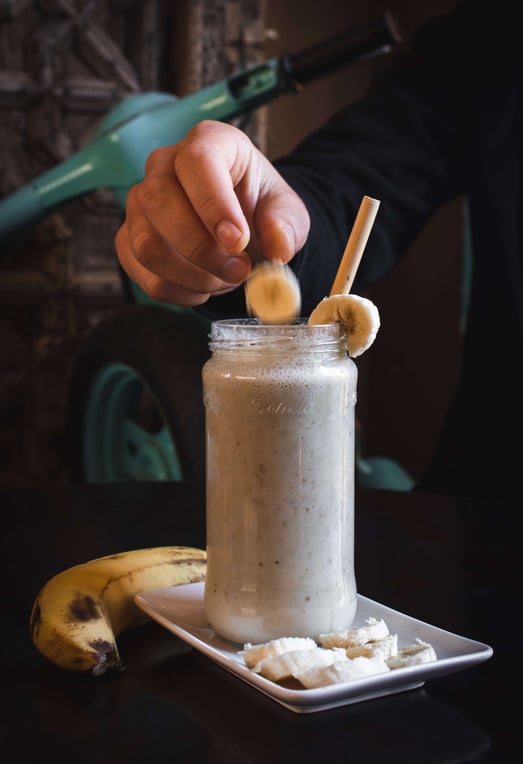 One great thing about protein shakes is that they come in many different flavors. You can choose from different brands of protein powders that offer flavors like vanilla and chocolate. Then, blend them with your favorite fruits, like mango, banana, strawberry, or kiwi, to add more nutrients to your beverage. Finally, finish your drink with a straw. So even when you're busy gaming, you can sip with ease.
Trail Mix
Sometimes, heavy snacks are not enough. You also need lighter options to munch on. Other than the typical chips and basic nuts, why not try a bag of trail mix? This is a healthier alternative to other easy snacks and has some of the best ingredients to take your snack game to a whole new level.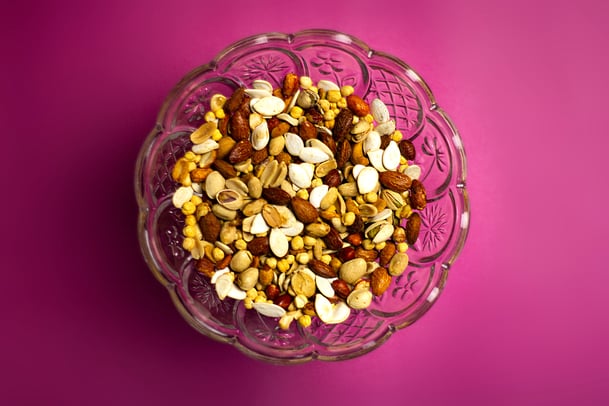 Generally, a bag of trail mix contains dried fruits, pumpkin seeds, sunflower seeds, and a variety of nuts. When these ingredients come together, there'll be an explosion of flavor and texture in your mouth.
You can add jelly beans or gummy bears to this great snack for particular people with a sweet tooth. Although these sugary delights are not necessarily healthy, they're totally fine to eat every once in a while.
If you're unsure what to consume on your game day, a bag of trail mix is your best bet.
What Do Most Gamers Eat?
Despite these healthy gamer snacks, many players don't take the time and effort to switch up their options. Instead, they typically stick to the usual unhealthy snacks, such as potato chips, pretzels, rice cakes, and french fries. They also tend to reach for drinks with added sugar, like energy drinks, soft drinks, alcoholic beverages, and store-bought fruit juices.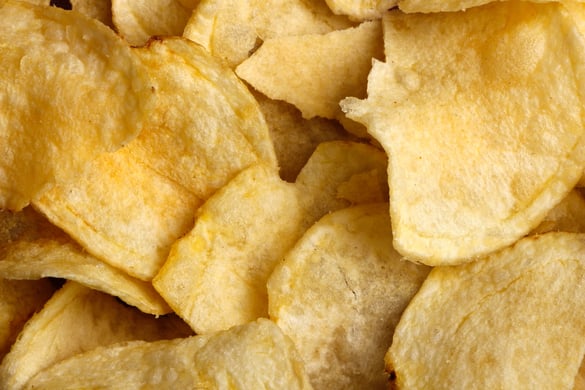 When they continue to eat these types of foods during game night, they can experience adverse effects. These include weight gain, low metabolism, increased sugar intake, and increased risk of high cholesterol and heart diseases.
For these reasons, it's highly recommended that you consider switching your snack game to something much healthier, like the ones listed in this article.
Click here to test the ggLeap client!

What Foods Improve Gaming Performance?
Did you know that changing your snacks during game time can actually help improve your overall performance? Good snacks like peanut butter, almond butter, and macadamia nut butter can improve your brain function and sharpen your memory.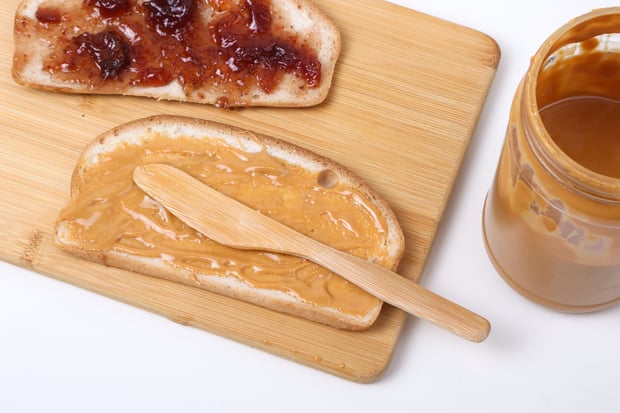 Besides these, other types of nuts and seeds, such as sunflower seeds and walnuts, have vitamin E and omega-3, respectively, making them an excellent snack to enhance your focus and improve your eyesight during an intense game.
Another example of healthy food to fit your gamer life is beef jerky. Much like protein shakes and chicken nuggets, this snack is high in protein and contains less fat than other alternatives. It's also considered a great source of zinc and iron, which can pump you up for a battle round with friends.
What Snacks Should I Bring to a Game Night?
There's no doubt that every gaming session needs good snacks. The tricky part, however, is choosing healthy snacks over unhealthy ones. While it's OK to eat your favorite chips or sweet treats occasionally, try incorporating healthier alternatives like the ones mentioned above.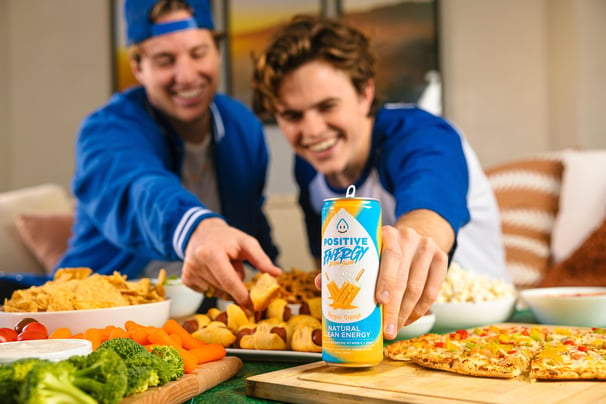 These are the best things to have, especially if you're trying to lead a healthier and well-balanced lifestyle. Because they give you the nutritional boost you need to power through every game, they're a great addition to your night and will help you have a good time.
Summary
Your food choices affect your overall health and performance. If you want to level up your gaming capabilities, put the best gaming snack on the table and inspire your gaming community to do the same. Making this simple adjustment to your nightly routine can make all the difference, and you'll be surprised at the results you'll get.
ggCircuit is a part of Esports Entertainment Group (GMBL).