QR Code Login Feature Via Google and Facebook Now Available!
Our team at ggLeap recently announced the release of one of our most awaited features in 2021 that allows customers to login or create accounts using QR codes through mainstay web properties.
ggCircuit has been planning this for quite some time, and it's finally here ready for use. This new feature is easy to set up within our esports center management software. This feature also allows logins at multiple ggLeap locations, which is a welcome fix.

Here's how your users can register, sign up, and start using Google and Facebook accounts to login. You will still be able to use the old way to login, but this adds convenience, security, and simplicity.
How Users Will Use The QR Code Feature
When registering for an account in the ggLeap client, the first thing a user should do is to decide whether to use their Google or Facebook profile. From there, they can scan the QR code provided using the camera app on their mobile phone. If they have an older phone, they may have to download a free QR code app or get the latest phone updates to get this to work.
Once a user has scanned the code, they can then select which Google account they want to connect to, then input the credentials for their new ggLeap account. A user can expect the same procedure if they choose to link with the system using Facebook. This is a quick process and the user will be able to play their favorite games right away! If a user decides to log in manually using their email, they can also do so as the QR code feature is optional.
More properties will come beyond Facebook & Google. This allows us to add the most common authentication channels to log in for a minimum viable product of the function.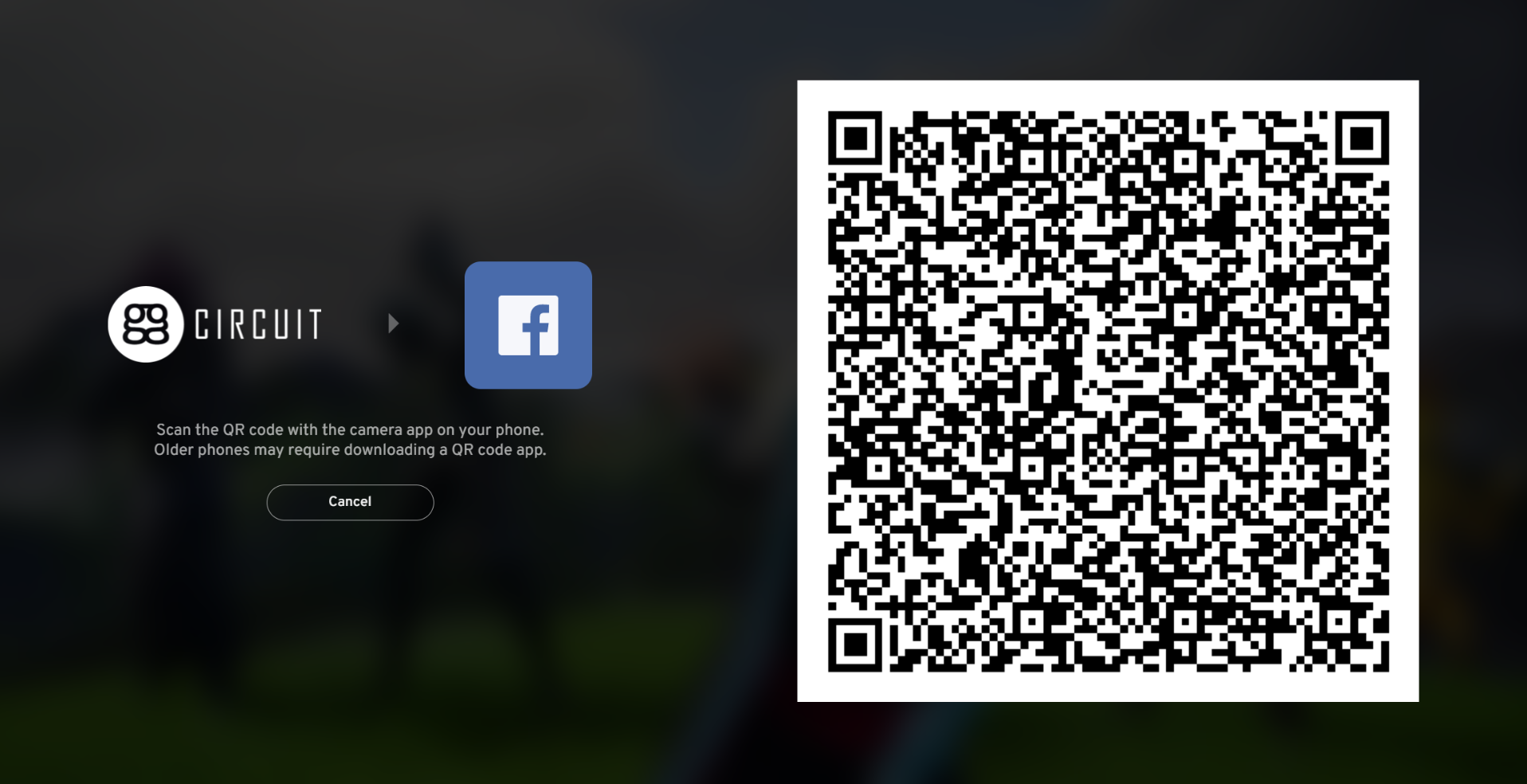 The QR code login feature provides a safer way of logging in a client PC
Sign up for ggCircuit Updates!
How to Login Using the QR Code Feature
When a customer opts to login into the ggLeap client using the QR code feature, they can select to login using either their Google or Facebook account. As mentioned above, they can scan using the camera of their mobile phone or download a free QR code reader. The user will then need to complete the login process on their mobile phone to use the PC.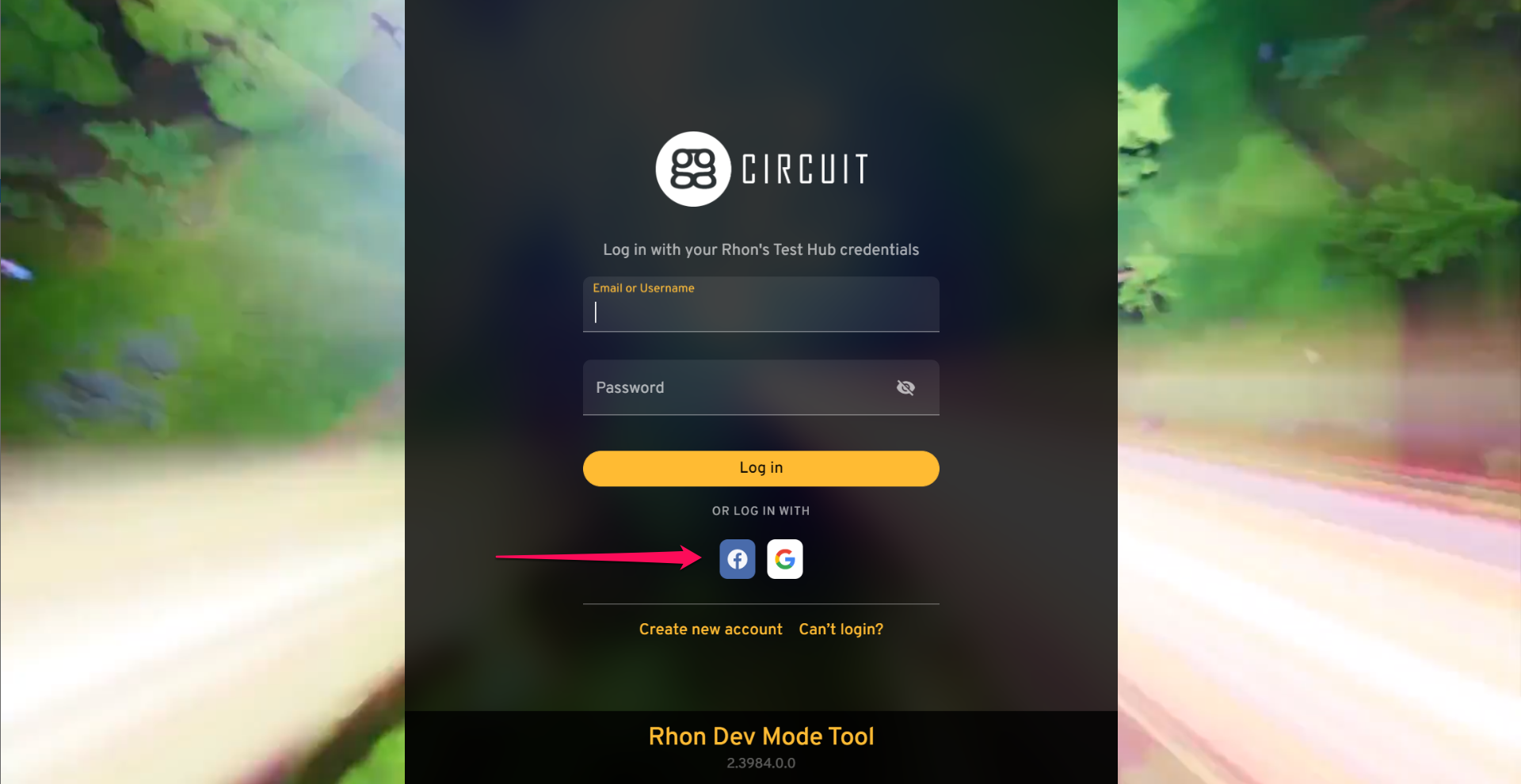 A user's data will never be compromised when logging in using the QR code feature
Why Implement a QR Code Feature in ggLeap
The main reason for the QR code feature is convenience. This allows a user to login on screen versus going to the desk to create an account. Saving both the user and employee time. As long as there is time on the user account they can game as they please.
QR codes were also implemented to provide additional security to our users and help protect their data. Each person can register to their designated network knowing that their online accounts are safe. What makes a QR code feature great is that it is designed to automatically connect people to their accounts when logging in. As long as their profile has already registered, they can continue logging in with just the QR code and their mobile device.
The signup part of the process is quick and will only take a few minutes. Once that's out of the way, your users can go to the menu, select the games they want, and play or watch their friends during events. This should help owners manage the esports user process much easier.
Click here to test the ggLeap client!

Are the QR Codes From ggLeap Secure?
They sure are! Our system-generated QR codes are static and cannot be changed. The goal of ggLeap is to ensure that customers are always secure to avoid data theft from cybercriminals.
Conclusion
ggLeap is truly happy to offer the ability to use our new QR codes. You can still do the manual approach if you do not have the right app for scanning or are simply not fond of using these codes.
Keep in mind that your customers should make sure the QR codes they receive come from ggLeap alone and not from any other source to avoid issues.