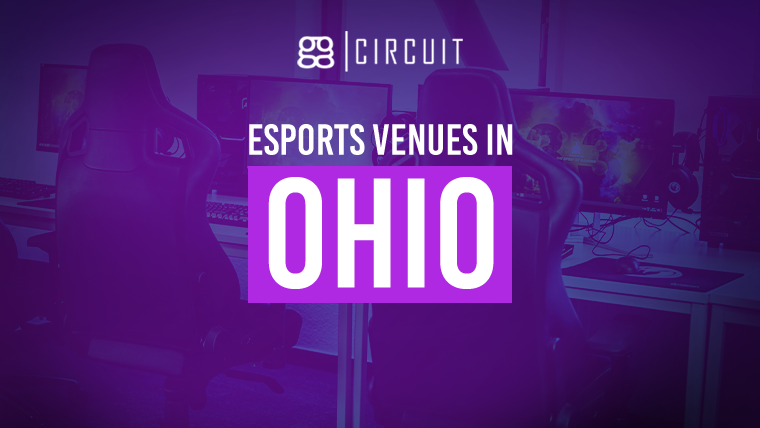 ggCircuit has provided premium esports center management and client software to esports venues all over the world. We would like to feature some of our esports venue customers that have ggLeap from the "Buckeye State."
The ggCircuit network is still expanding, and we will continue to improve our technology for esports venues that want to create the best online video game experience for their gamers!
The Ohio State University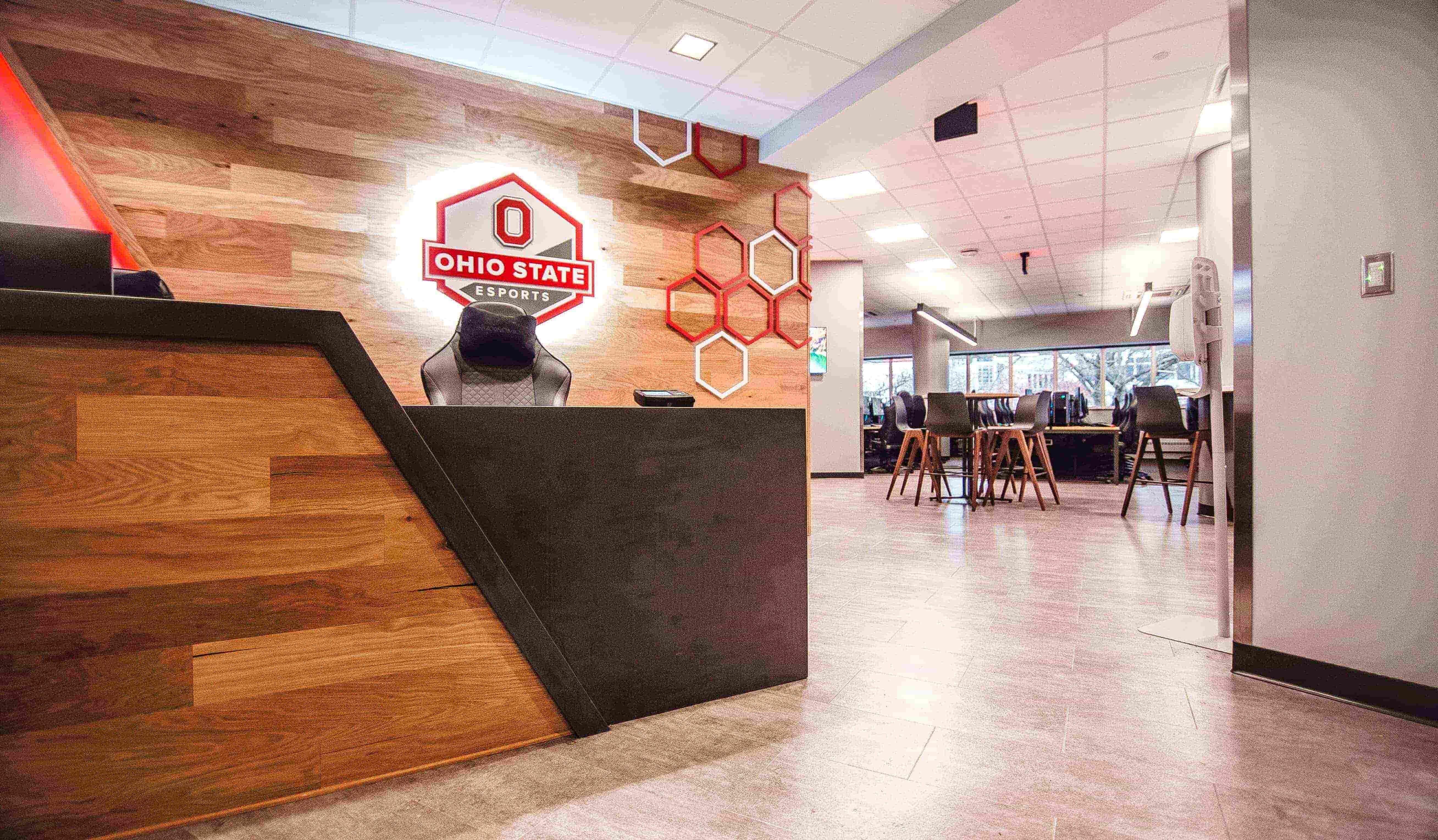 The Ohio State University knows there are plenty of opportunities in the esports industry
With esports becoming widely accepted as an alternative sports activity, universities took the opportunity to include esports programs and curricula. It paved the way for students looking to compete or have a career in the esports industry.
The Ohio State University opened its esports facility for all enrolled students as a community space and as a training room for their esports team. They also have a small studio dedicated to live game broadcasts and streaming.
Image courtesy of The Ohio State University esports website.
TGE eSports Arena
This esports center is located in Chillicothe, OH. TGE eSports Arena has 15 gaming PCs and 6 gaming consoles. Aside from offering esports gaming to their customers, they also have a store where people can purchase trading card games, board games, comics, and more.
Sign up for ggCircuit Updates!
Vyral Teq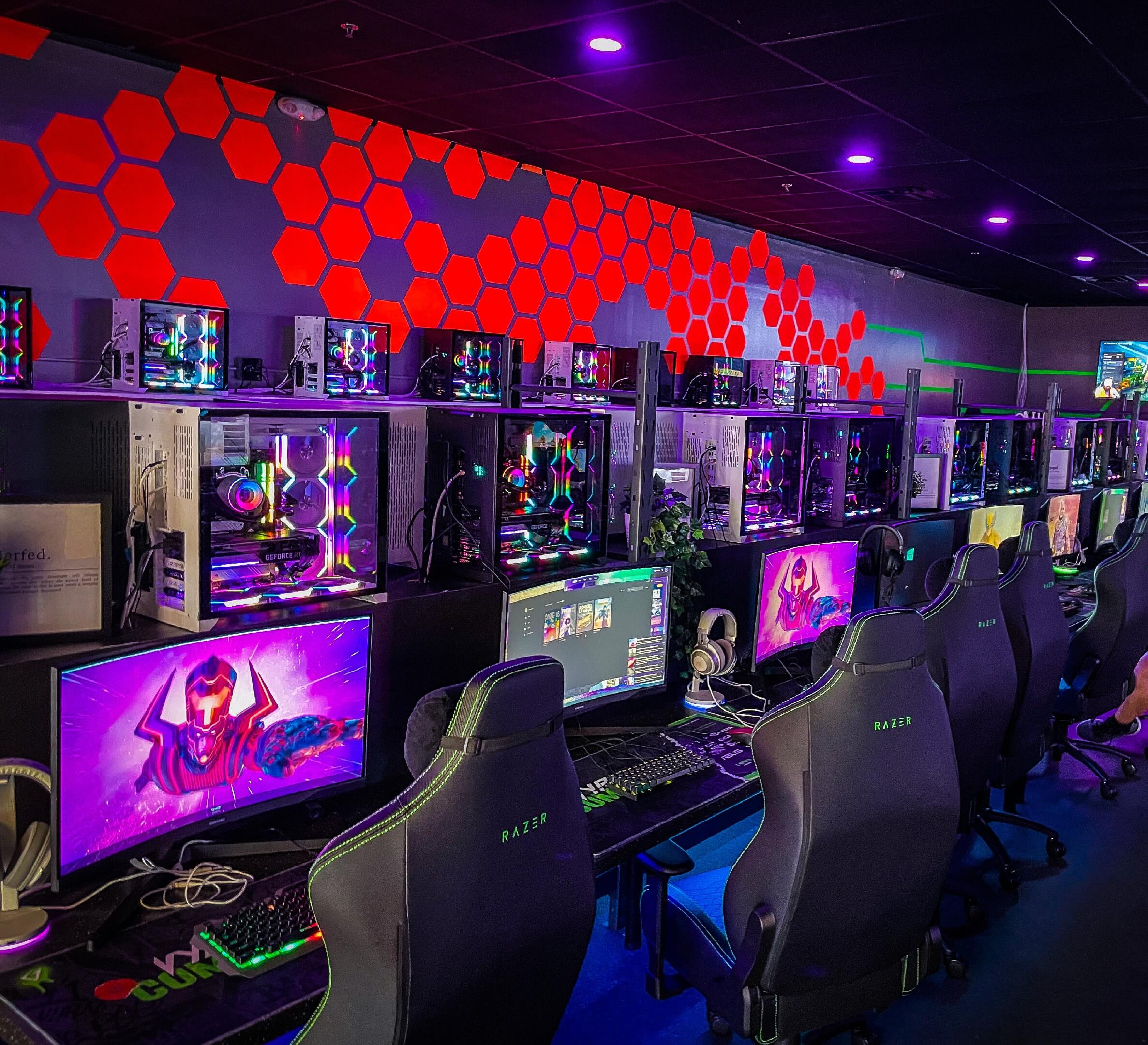 Vyral Teq has a dedicated arena for their gaming tournaments
Located in Dayton, OH, the Vyral Compound is an esports venue that focuses on the gaming community. They are very active online on social media and are looking to collaborate with any content creator.
They also build high-end custom gaming machines and also sell PC parts in their venue, and customers can watch while the staff work. They showcase their high-end custom-built PCs on their Instagram and Facebook pages. Vyral Teq also holds esports tournaments and events regularly in their arena.
Image courtesy of the Vyral Teq website.
Connect E-Sports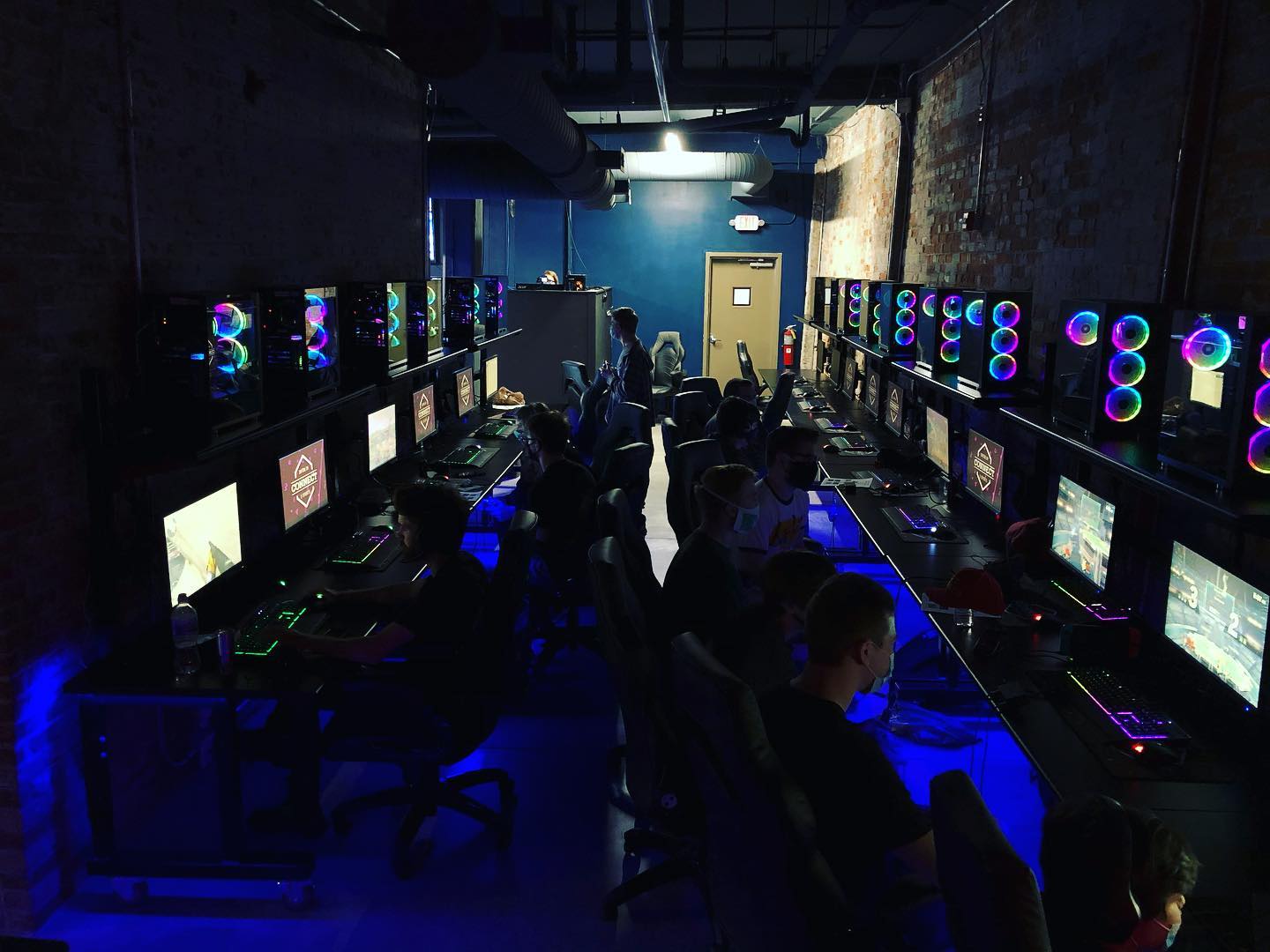 Enjoy the company of fellow gamers at Connect E-Sports
Connect E-Sports is another esports venue in Dayton, OH. Their mission is to bring people together through esports. Players that are looking for connections in the esports community can do so in this venue.
This esports center has 20 high-end gaming PCs and 8 current-gen consoles for every casual and competitive gamer. Connect E-Sports hold regular esports tournaments and card game events.
Image courtesy of Connect E-Sports Facebook page.
University of Akron
Students of the University of Akron have access to the best gaming technology in their venue
The University of Akron knew that esports has plenty of career opportunities for people looking to have a future in it. They offer an undergraduate level Certificate in Esports Business, and game design course called the Interactive Game & Game Engine Design: 3460:316.
The University of Akron also takes esports seriously and has 3 gaming facilities for competitive and casual players. Did we mention that Akron's Rocket League esports team also happens to be the three-time league champion?
Image courtesy of The University of Akron website.
PLAYlive Nation - South Park Mall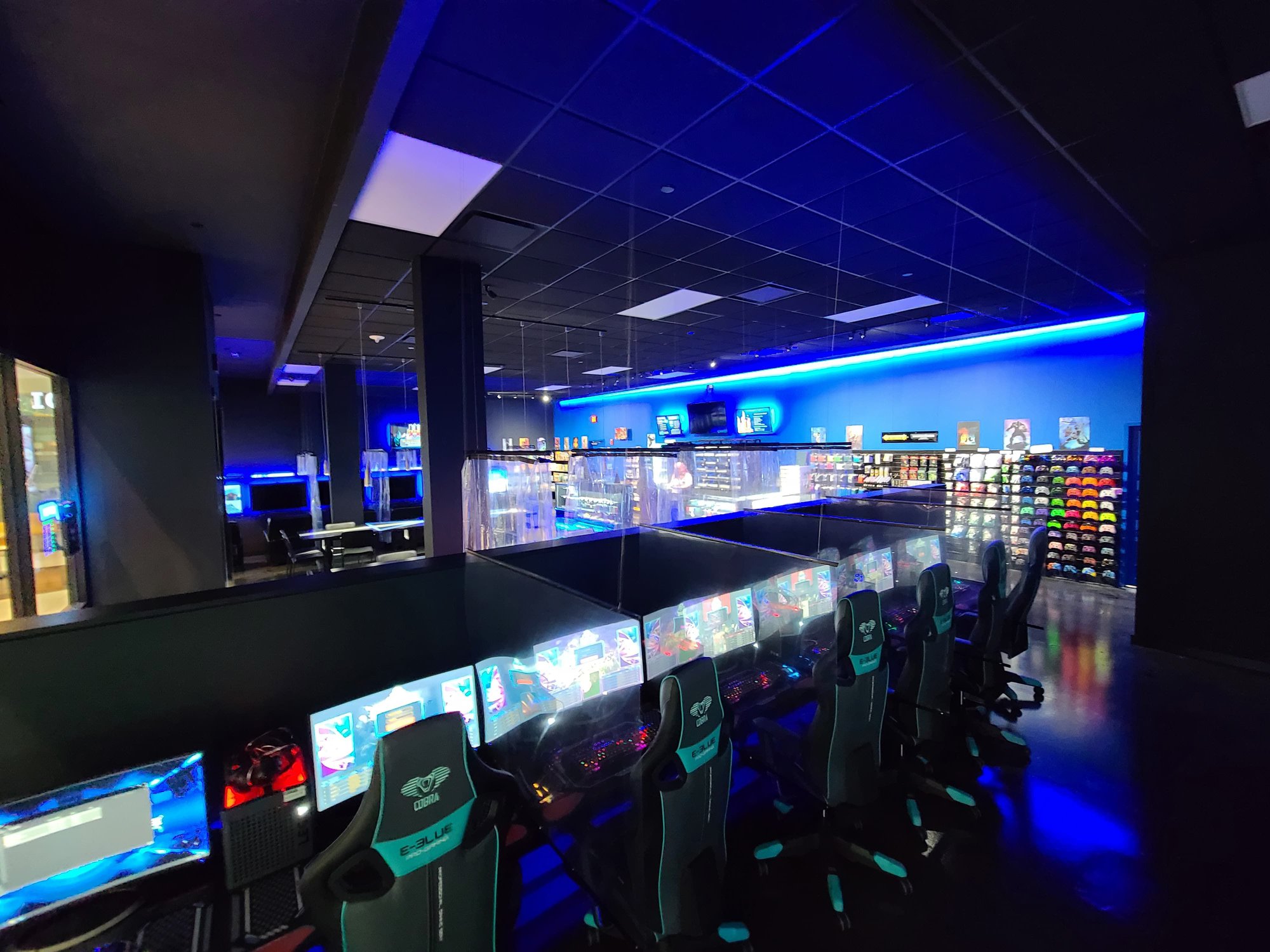 PLAYlive Nation - South Park Mall offers the best digital and table-top entertainment in one place
PLAYlive Nation - South Park Mall is one of the many PLAYlive Nations locations across the United States. They offer a premium social gaming experience for gamers of all ages.
The South Park Mall branch has 12 gaming PCs, consoles, and tables for board and card games. They host esports tournaments and events for their customers in the venue.
Image courtesy of PLAYlive Nation - South Park Mall Facebook page.
Click here to test the ggLeap client!

Top Level Gaming
Top Level Gaming has a place for esports fans and the community
Top Level Gaming is a premier esports gaming center in Middleburg Heights, OH. The facility has 6,000 square feet of spacious location with multiple high-end gaming PCs, consoles, and pinball machines!
Established in 2018, gamers in the location gather there for regular competitive esports events and social gaming. Hours upon hours of endless gaming fun are guaranteed!
Image courtesy of Top Level Gaming Facebook page.
1Life2Play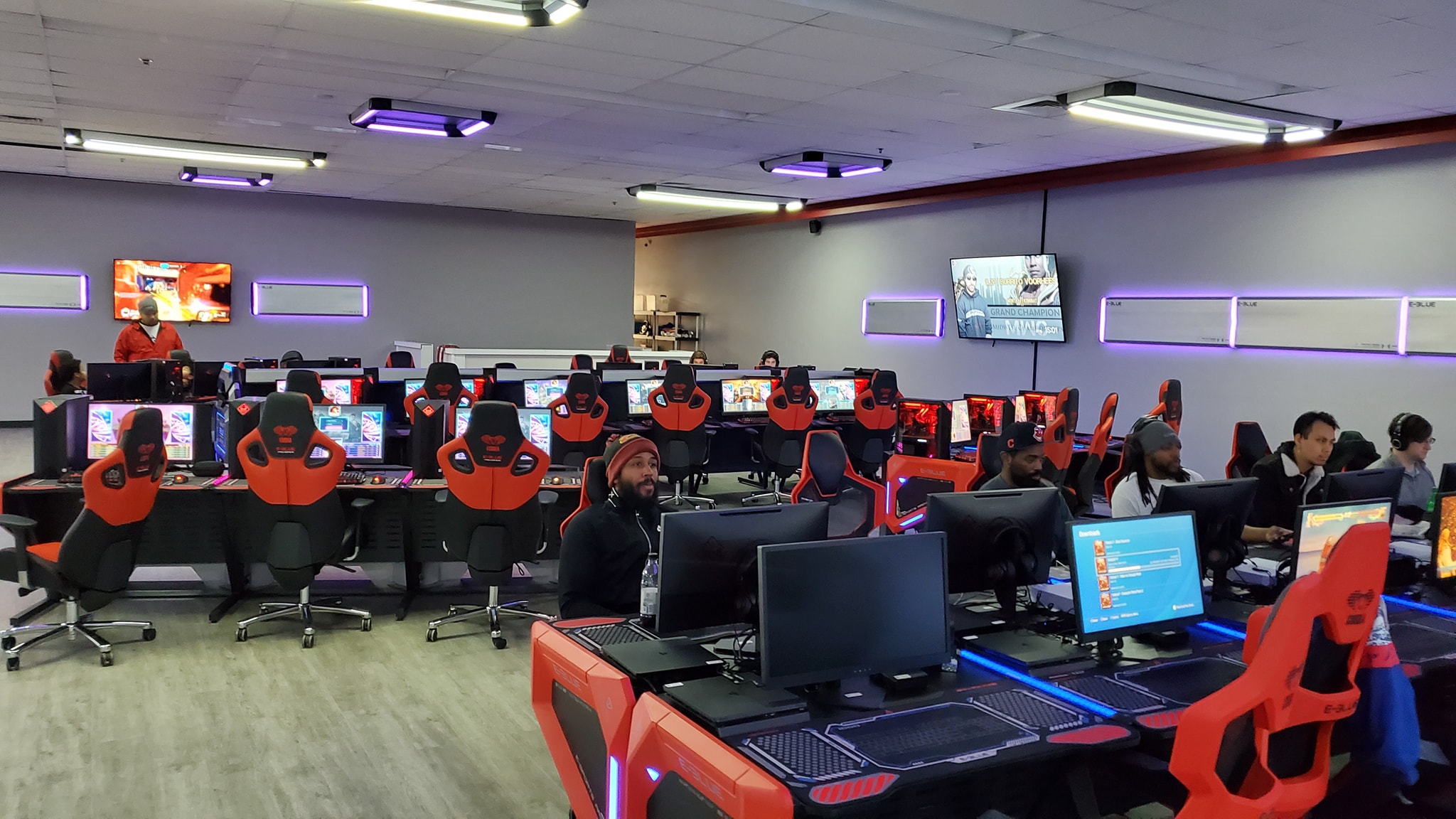 1Life2Play has the capacity to handle the demands of every gamer
1Life2Play is another contender for having the largest esports gaming center in Ohio. The venue is situated in Parma, OH, and is conveniently located near Interstate Highways 77 and 480.
Their facility is equipped with 36 cutting-edge gaming PCs, 80+ gaming consoles, VR stations, and a custom arcade cabinet with over 10,000 game titles! Professional and casual players are welcome and will both enjoy what 1Life2Play has to offer them.
Image courtesy of 1Life2Play Facebook page.
Jewish Community Center of Youngstown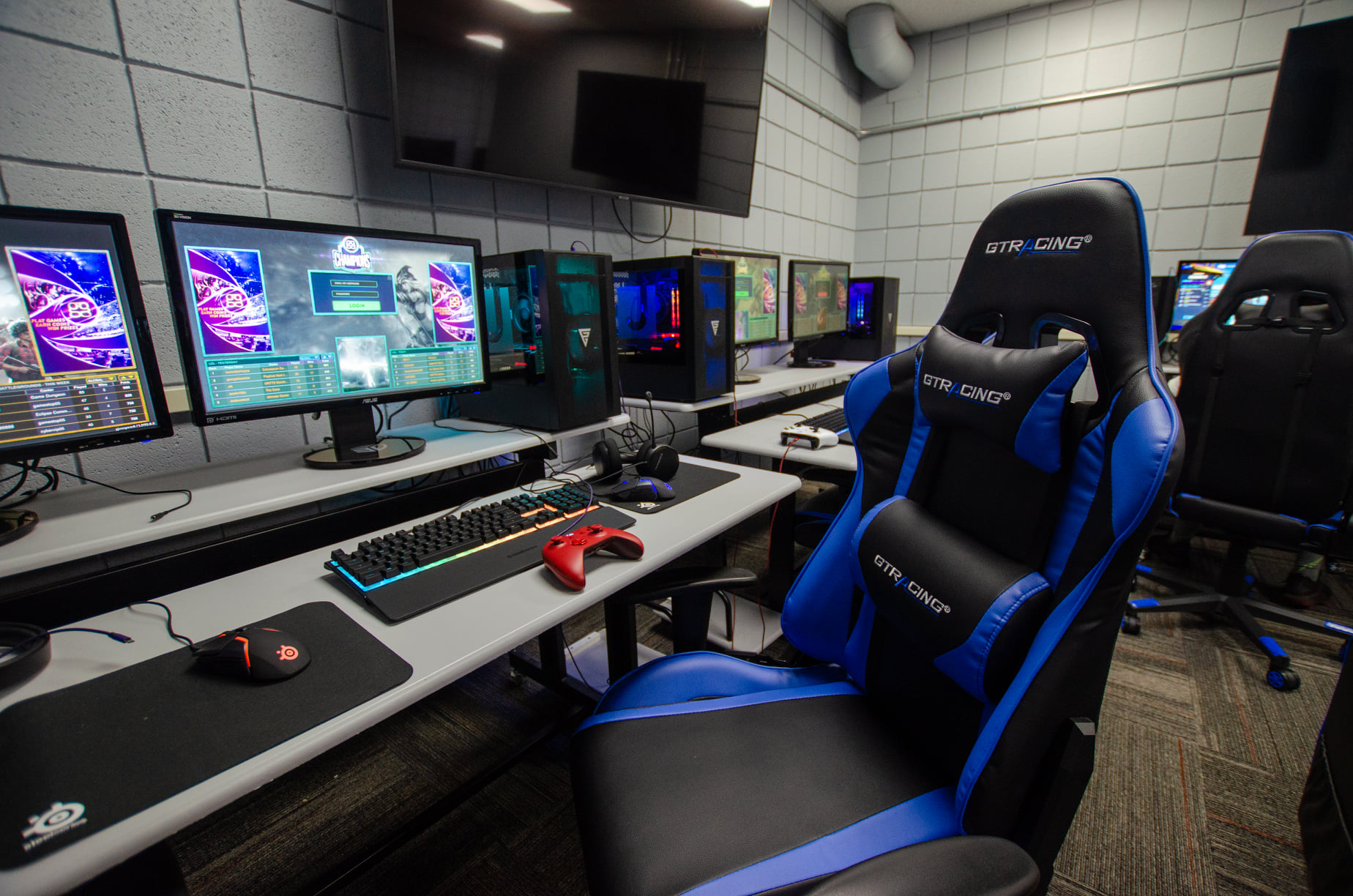 Jewish Community Center of Youngstown has a venue for esports gamers in their community
The Jewish Community Center of Youngstown is a place where its members or non-members could enjoy the facility's recreational and fitness amenities in an environment that is designed to maintain and strengthen traditional Jewish values. They also offer various adult and youth educational programs.
JCC also has an esports center where everyone can play esports games. Their center has 14 high-end gaming PCs and 6 consoles that consist of PS4 and Xbox One.
Image courtesy of the Jewish Community Center of Youngstown Facebook page.
Get ggLeap for your esports center today!
We are honored to have helped so many esports venues in Buckeye State. Thanks for your support!
If you're looking for a premium esports center management and client software provider, ggCircuit is the right company to call. We've been providing premium services all over the world since 2008! To learn more about how we can help your venue improve its online video game experience, please contact us today.