ggLeap Arcade: Challenges and Quests Events Feature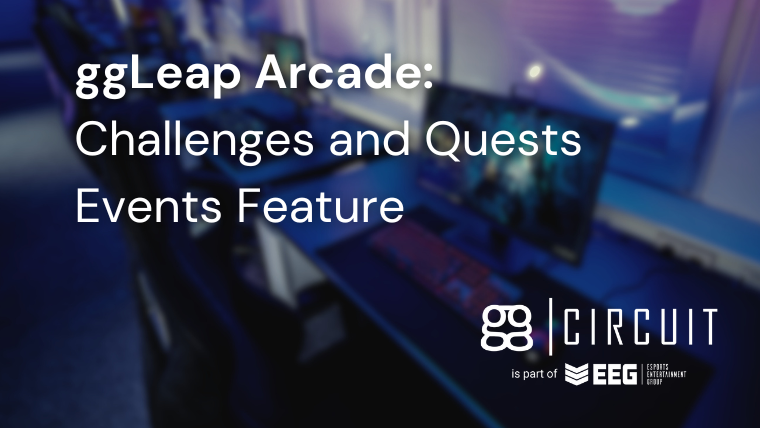 Last month, the ggCircuit team recently unveiled new updates and improvements to ggLeap 3.0 which added the new Arcade feature that enables esports venues to create gaming events that will allow gamers to appear at the leaderboard and win Coins. More than just bragging rights, the Coins can be exchanged for prizes.
ggLeap 3.0 Arcade is more than just a spiritual successor to the ggCircuit leaderboards and players no longer will get a spot in the leaderboard just by playing. This time, the players will need to complete objectives in an event to appear on the leaderboard. ggLeap Arcade enhances the gaming experience in an esports venue since it incentivizes players' efforts to become better.
---
---
Feature Information
The ggLeap Arcade has 2 types of events that can be created: Challenges and Quests. Both can be created in the Events section of the web admin. The Arcade feature supports four of the most popular esports titles: Fortnite, League of Legends, Valorant, and Dota 2.
Sign up for ggCircuit Updates!
Challenges
This is a PvP type of event where participants will earn points based on the parameters of an event set by the admins of the venue. The players will be ranked on the leaderboard based on the number of points earned and will win Coins at the end of the event based on their ranking (e.g., the top 1 player will get 300 coins, the top 2 will get 200, and so on).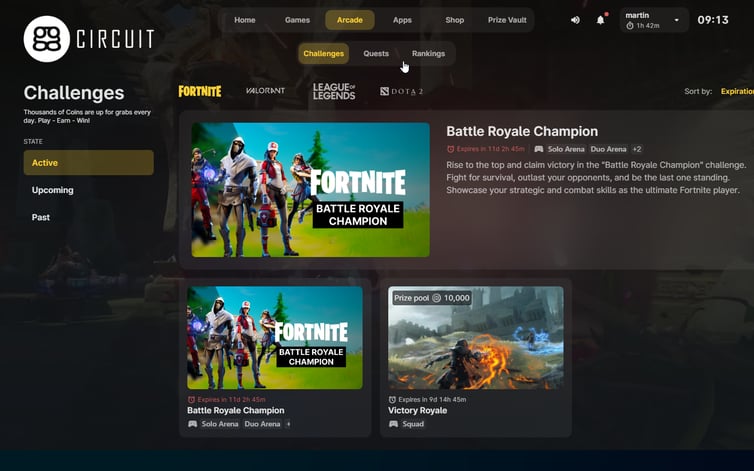 Challenges screen on the client
Quests
This type of event will require players to complete an objective several times to win and is similar to unlocking an achievement in a game (e.g., Steam Achievements and Xbox Achievements). Unlike Challenges, however, players can immediately win Coins upon objective completion.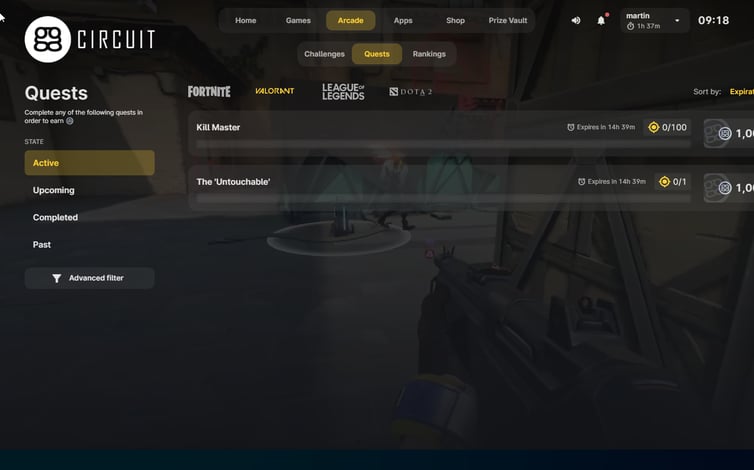 Quests screen on the client
Why Should Esports Center Owners Use ggLeap Arcade?
The ggLeap Arcade amplifies a gamer's experience in an esports venue and provides an incentive they cannot get when playing at home. Since esports venues also cater to gamers looking for a social gaming experience (e.g., hanging out with friends), it is natural to have a friendly competition among the players.

In addition, game developers nowadays provide more content to their games to ensure players will continue to play, for example, additional maps, free skins, or a limited-time event. And the same idea can be applied to esports venues. Having an event where all players can participate is a great way to retain or even rekindle interest from customers that have stopped visiting.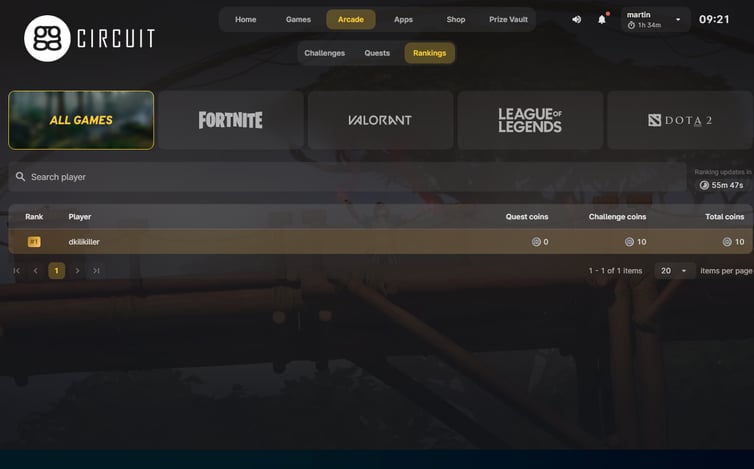 Rankings screen on the client
Another thing to remember is you don't have to give expensive prizes to hook customers. Something as simple as giving out additional game time, food items, or merch with your logo (which provides brand recognition among your clientele) is more than enough to entice them to participate in the event. Some players are even just after the bragging rights that they dominated the competition.
Click here to test the ggLeap client!

Summary
ggLeap 3.0 provides esports venue owners with the perfect tool for their day-to-day business operations. Not only that, but ggLeap also gives the ability to improve the gaming experience of their players. The founders of ggCircuit came from various esports backgrounds, including operating esports venues. The experiences that we have gave us more insight into what venue operators need for their business.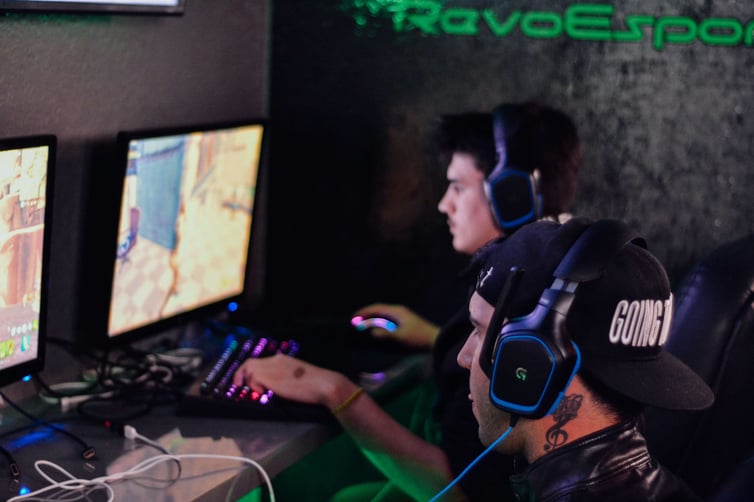 Of course, the ggCircuit team also likes to play games in our spare time and we know the thrill of being at the top of a leaderboard. So being able to develop something that players can truly appreciate is a very satisfying experience for us and we hope that you will utilize this feature to its full potential.

ggCircuit is a part of Esports Entertainment Group (GMBL).