GameWorks: the hottest esports gaming lounge in downtown Seattle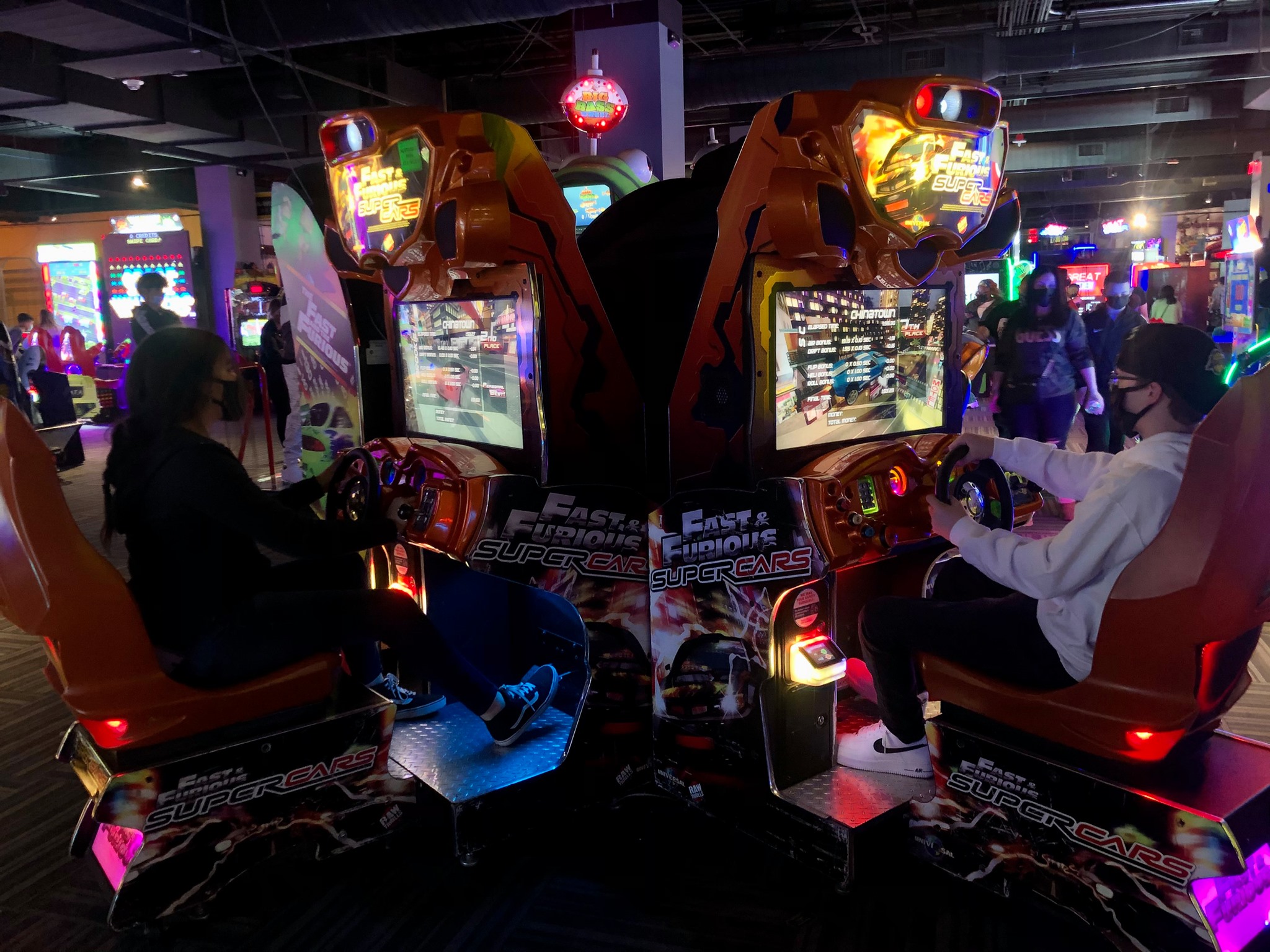 Seattle is a city that's known for its amazing coffee, scenic views of the Puget Sound, and its booming tech industry. The last thing on your list of "must-do" activities should be visiting GameWorks Seattle! If you're like me and you love video games and esports gaming but hate to go all-in with them because of an addiction and just want to play casually (or competitive, if that's your thing), then this is the place for you. It's worth checking out their gaming lounges which feature PC gaming stations and various arcade cabinets.
GameWorks Seattle first opened its doors in March 1997 with celebrities being its first guests and MTV even covering the event. Back then it was dubbed an "entertainment center" when video game arcades were all the rage. Yeah, esports gaming lounges were not a thing back in the day.
It was the first location and it will pave the way for more of GameWorks' "entertainment centers". Fast forward to 2021 and several more locations, GameWorks Seattle is still kicking and adapting to the times by including esports in their offerings. Gaming lounge with high-end PCs and consoles were added to cater to the current age of competitive gamers. In 2018, they started using ggLeap as client software for their PCs. ggLeap's robust web admin features of PC and console rental monitoring, game license management, and user management have helped them manage their gaming lounge.


Sign up for ggCircuit Updates!
What's inside GameWorks Seattle?
GameWorks Seattle houses gaming lounges with high-end PCs (there's VR too!) and consoles. There's a large open space with various video game arcade cabinets including popular game titles such as Mario Kart Arcade GP DX+ (which includes two screen monitors) and Pac-Man Battle Royale II+ are available for guests to play! This part of their facility alone can provide hours of gaming fun. Non-gamers can play air hockey, basketball, and other arcade staples.
The place also includes a restaurant, bar, and private spaces that can be reserved for events. The entire venue itself can accommodate up to 500+ guests and it is located near a paid parking garage.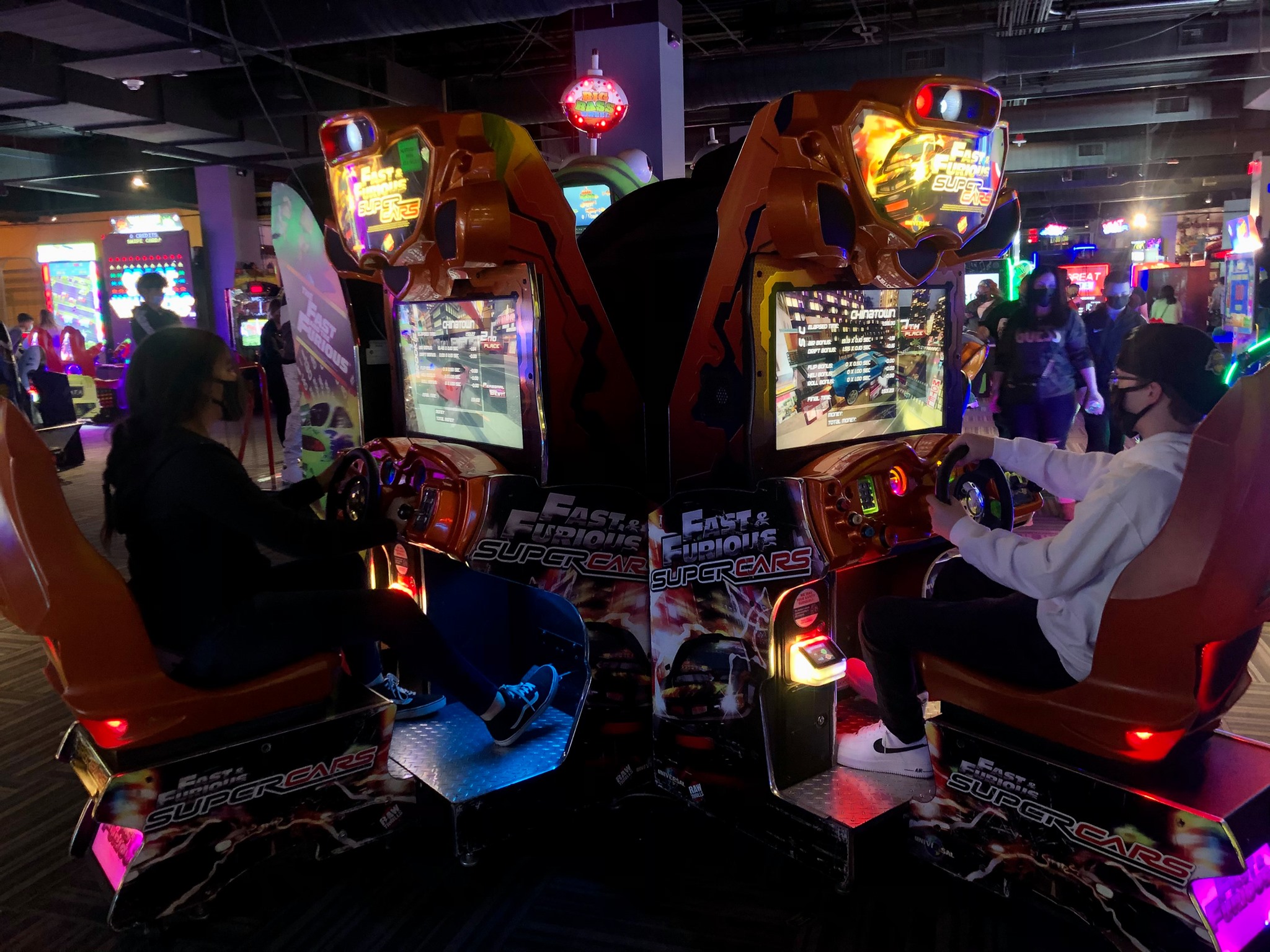 Gamers of all ages can play arcade games in GameWorks Seattle
What's on the menu?
I'm not going to sugarcoat it: GameWorks has some great food too! Aside from being a great gaming lounge and esports destination for tournaments, GameWorks Seattle also offers a wide variety of food on their menu. Renowned chef, Tony Leitera, has captured GameWorks' vibe with his food offering. Tony's been cooking for the past 30 years and has a passion for creating dishes using fresh ingredients.
Want something portable (pun intended)? Then try their "Handhelds" which includes cheesesteak sandwich and burgers. Families with kids will also love the snacks offering of Family Dinner Platter. Couples on a date or group of friends will enjoy the wings and pizza selection!
What about sweet tooths? GameWorks Seattle also offers plenty of delicious milkshakes! For any occasion, Chef Tony will be sure to satisfy your appetite.
Oh, don't forget that they have a fully loaded bar. Be sure to bring friends over when the happy hour begins!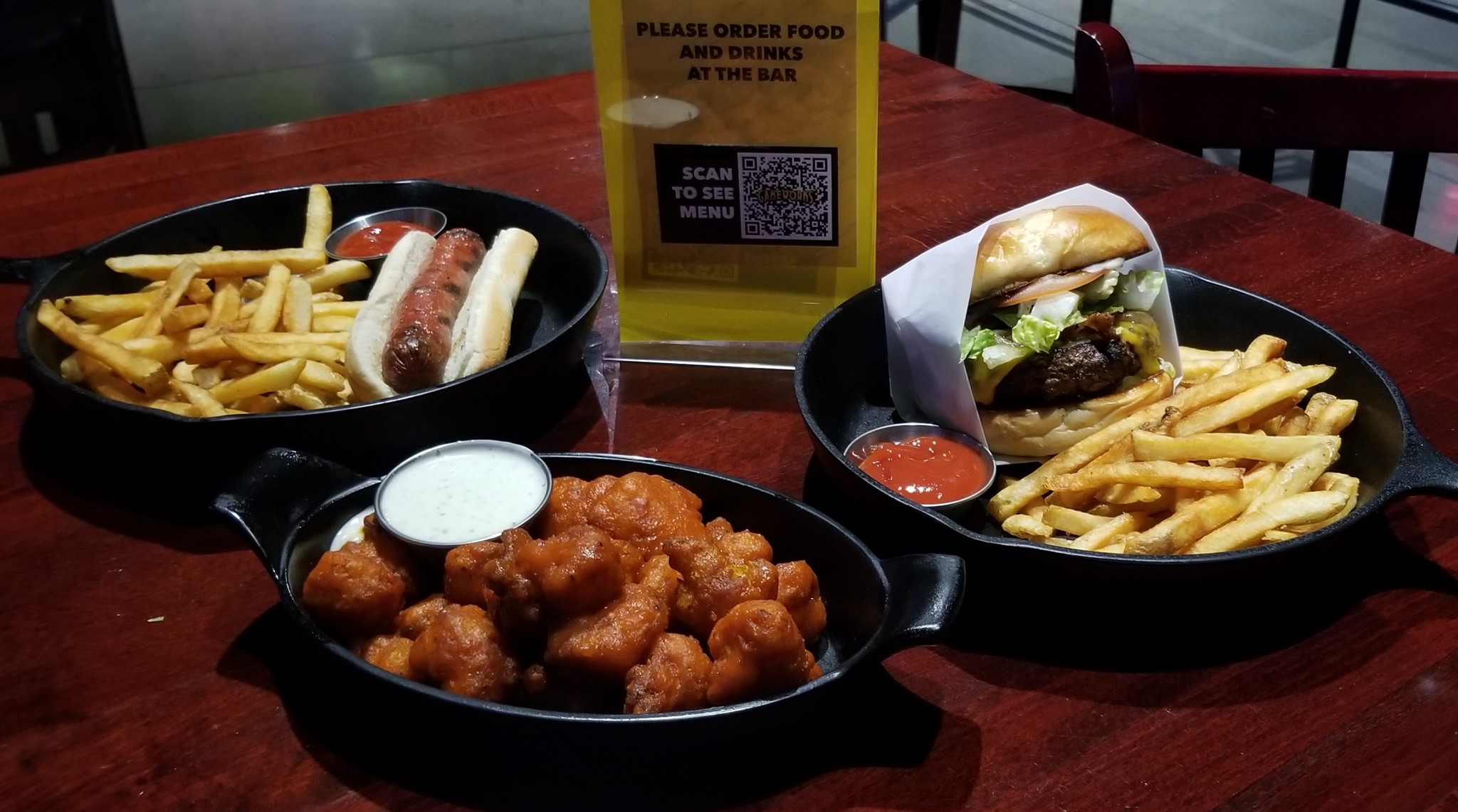 Check out GameWorks Seattle's menu for their delectable offerings
Bring out your competitive edge
Do you think you're up to the challenge? Take your A-game to their regular esports events, it doesn't matter what experience level you're at because there's something for everyone. Even casual gamers can participate and win prizes!
GameWorks Seattle boasts a library of 100+ game titles for several gaming platforms. Their esports lounge regularly holds streaming events for the esports community and tournaments for popular esports games. If you don't fancy PC gaming, there are regular Super Smash Bros. Ultimate events for console players.
Gamers at home are also not excluded from competitive events, with the GameWorks Quick Hits Online, you can join in the fun of esports competition and play at the comfort of your own home. Check out Quick Hit Online on GameWorks' website for a list of available esports events.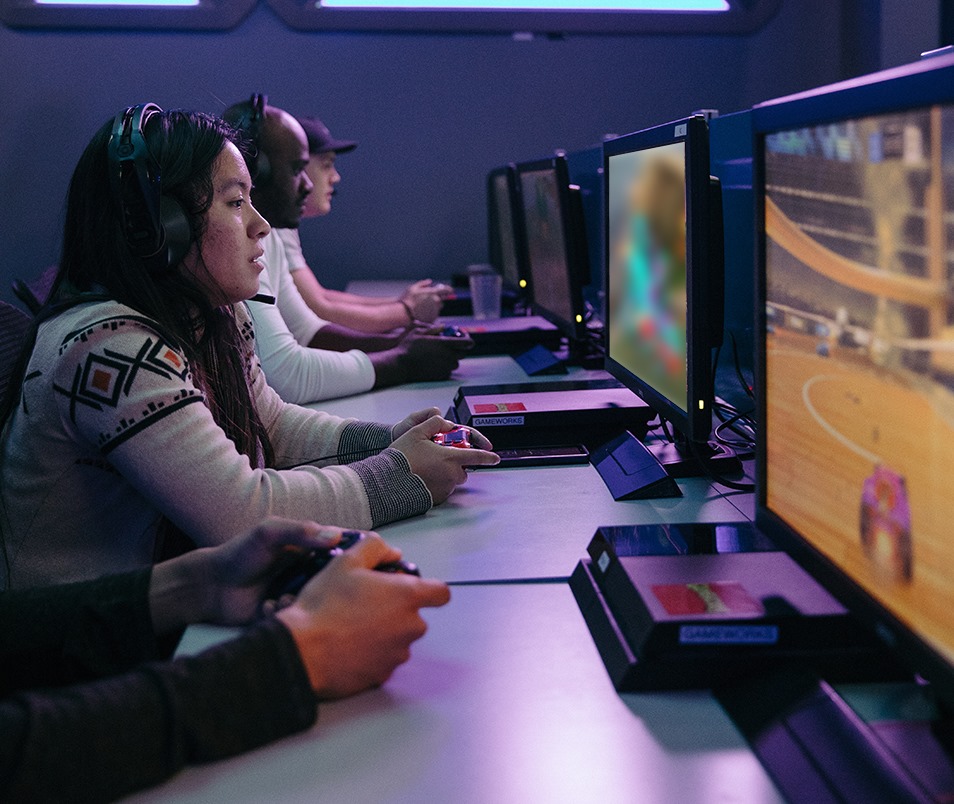 GameWorks Seattle is home to esports gaming and competition
Click here to test the ggLeap client!

Eat and play at GameWorks Seattle
If you're looking for a fun night of gaming or just want to hang out and grab some grub with friends, GameWorks Seattle is where it's at. It's also a perfect place to hold a private event and play some games of Fortnite to cap off the party. As of this writing, the place is closed on Monday and Tuesday but is open the rest of the week starting at 12:00 PM.
Friday nights made better with friends at GameWorks Seattle
All images are taken from GameWorks Seattle's Facebook page.