Replay Cafe: Detroit's Best Tech Hub for Gamers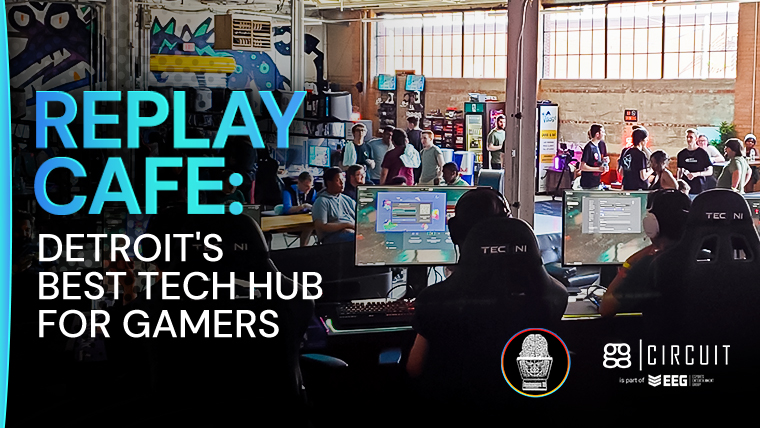 Detroit is quickly becoming a tech and gaming hub, with new businesses and developments popping up all over the city. One such development is Replay Cafe, which aims to provide a venue for gamers and technology enthusiasts of all levels of experience.
The lounge offers PC and console gaming and a place to work on projects or collaborate with others. There's also a cafe on-site serving snacks, drinks, and meals. So whether you're an esports program manager looking for an esports venue to host various events, a hardcore gamer looking for friendly esports competitions to join, or just someone curious about Detroit's growing tech competition scene. Replay Cafe is a Detroit gaming haven that's worth checking out.
Here are some important details that set Replay Cafe apart from other Detroit venues.
---
---
The Story Behind Replay Cafe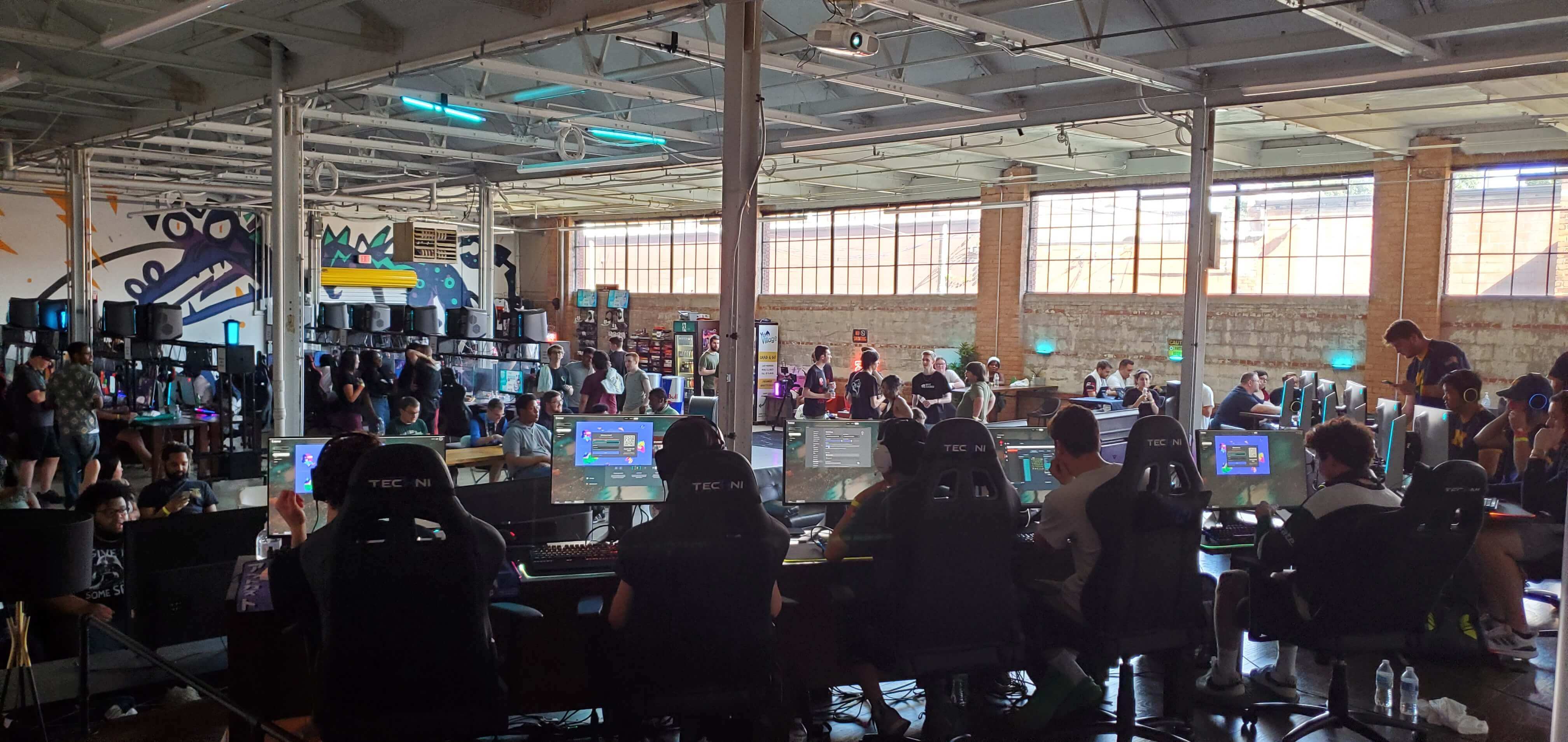 Image: Replay Cafe
The Replay Cafe is the brainchild of Jake Rzeppa and Alex Norris — two gaming enthusiasts looking for a quiet place to play their favorite D&D games. They kept overspending on beer and bread pudding at their local bar to have a spot for gaming. Knowing there had to be a better way to play, they looked into the concept of gaming lounges in cities like Chicago, Las Vegas, New York, and Las Angeles and realized Detroit was lacking a place for gamers. With a clear need for such a space in the city, Rzeppa and Norris took it upon themselves to fill that void.
They traveled the country touring gaming cafes and tech hubs, researching what makes a successful space while beginning to develop a business plan. Their findings birthed the idea for Replay Cafe, a venue for hosting competitive leagues, social gatherings, and everything in between. Their vision included everything from retro to modern gaming; they wanted a space for gaming on PC, console, tabletop, arcade, and VR. In addition, they wanted people to play the latest and greatest games while enjoying food and drinks — and the company of other like-minded individuals.
They finally found a location in Detroit, secured the funding, and made their vision a reality. Replay Cafe opened its doors in early 2020 and has thrived through the pandemic.
Sign up for ggCircuit Updates!
How Replay Cafe Made it to the Top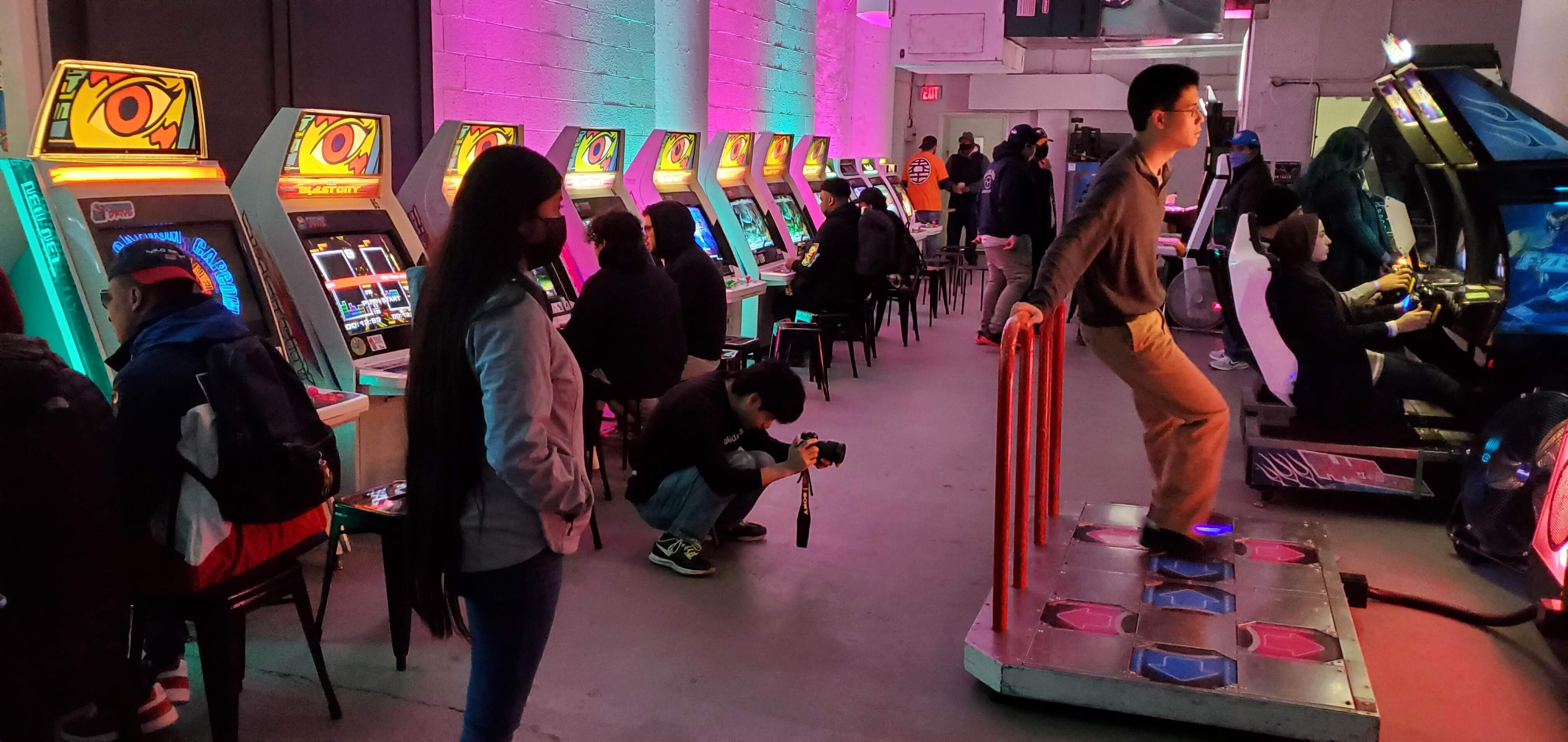 Image: Replay Cafe
It is no secret that every city has hidden gems, and Replay Cafe Gaming Lounge and Tech Hub is one of Detroit's. Aside from creating an environment that is both stimulating and supportive, there are several things that Replay does well to make it stand out from the competition.
Replay Cafe's Uncut Games Podcast
Replay Cafe has a podcast called Uncut Games, which features the origin story of the cafe as well as in-depth interviews with some of the most influential people in the gaming industry. The podcast is a great way to get to know the cafe and its team and learn about the games, stocks, techniques, and everything else related to the gaming world from some of its most experienced legends.
They also chatted with influential individuals from the local esports scene, such as PegAsus of Rolling Dice Esports Organization and Kevin Jezuit, aka Kjez, the Tournament Organizer of Smack Down Detroit. They also had the pleasure of having the following people as their guests in the podcast: Jordan Sherman (Immortals CEO), Dave Zuchora (Psychic Drive Arcade), Norris Howard (Immortals), Godwin Ihentuge (Yum Village), and Garrett Livernois (Grand Finals Gaming).
By connecting with the top gaming insiders, Rzeppa and Norris have made Replay Cafe a premier destination for gaming in Detroit. With a wide range of local and out-of-state talent, the Uncut Games podcast has helped them make a name for themselves in the gaming world.
Replay Cafe Was Featured on the Local News
The media is one of the most powerful strategies to get the word out about a business, and Replay Cafe utilized that to its advantage. The lounge was featured on a local Detroit news station, which gave it some great exposure and helped the founders reach a wider audience.
It was an excellent chance for Rzeppa and Norris to show off their cafe, the facilities, and everything that makes their lounge Detroit's gaming haven. The segment also helped increase the cafe's traffic, as people were curious to check out this esports arena after seeing it on TV.
Replay Cafe Helps Close the Digital Divide
For many people, having access to the internet is something they take for granted. They use it for work, school, and staying in touch with friends and family. But for some people, having the skills needed to use the technology can be a challenge. This is where Replay Cafe participated by providing people with the skills and tools they need to succeed in the digital economy.
Replay Cafe teams with community organizers like The Connect 313 Fund to provide internet access and computer literacy classes to people in the city who are interested in learning. This is an excellent way for the cafe to give back to the community and specifically cater to those who are underserved.
For Detroit residents, Replay Cafe is more than just a cool esports venue for hosting competitive leagues. It is a multi-purpose place where people can come to learn and grow.
Replay Cafe Hosted Events that were Featured in the Detroit Free Press
Any business owner knows that publicity is crucial to growing a successful business. So while being featured in the news is great, being written about in the paper is also beneficial. That's why Replay Cafe staff was thrilled when they were featured in the Detroit Free Press for their weekly events.
The cafe has hosted several events like #SuperFlute — a reimagined Mozart opera where popular video game characters take the stage and others launched and featured in the Detroit Free Press. The article not only helped to increase foot traffic at the facility but also generated buzz on social media and led to positive word-of-mouth recommendations. As a result, Replay Cafe has created a positive reputation in the city, where fans are willing to pay for the chance to participate in their events.
Replay Worked with the Immortals To Break Barriers
Leagues and tournaments are the backbones of the esports industry. They provide a way for players of all skill levels to compete against each other and see who is the best. The competition is what drives players to practice and improve their skills. But for many people, the barrier to entry to these esports tournaments and arenas can be too high.
Replay Cafe teams up with the Immortals, a professional gaming company known to hold titles in games like League of Legends (LoL), Overwatch, and Wild Rift, to host weekend events open to all skill levels. Tickets and tokens were given as prizes, which helped to attract people to the event.
Replay Cafe shows that they are committed to growing the esports industry in Detroit by giving everyone a chance to compete. It also helps to build a community of gamers who can support and encourage each other.
What Makes Replay Unique?
For a business facility to be successful, it must offer something unique and different from the others. Replay Cafe has several features that make it stand out from the competition. First, they have a 1GB Fiber internet connection that is perfect for gaming tournaments. With this internet connection's capacity, there isn't any game lag. This is a big selling point for those looking to host their tournaments.
Replay also uses the ggLeap esports management software for daily business operations. Running an esports venue is no easy feat, but having the right tools has enabled them to deliver excellent customer service. In addition, Replay Cafe uses ggRock for their PXE solution needs, which allows them to update games more quickly.
The ggCircuit SpecOps team also lent a hand in configuring their server, ensuring that their PCs were ready for the cafe's customers. These are some of the unique things that set it apart from other venues.
PC Specs
Replay Cafe has the perfect setup for those who want to host tournaments or play games. They have outfitted their PCs with the following specs:
Main Floor PCs
20 Aurora R11s with 10th gen Intel Core i7 10700KF CPU

NVIDIA GeForce RTX 2080 SUPER 8GB graphic cards

16GB Dual Channel DDR4 RAM

27-inch monitor with 1080p resolution and with a refresh rate of 165/240 Hz

HyperX Cloud Alpha Headsets, Steel Series Apex Pro Keyboards, and Steel Series Sensei Ten Mouse
Stage PCs
12 high-end gaming PCs equipped with 11th gen Intel Core i7 11700F CPU

NVIDIA GeForce RTX 3080 10GB graphic cards

32GB Dual Channel DDR4 RAM

27-inch monitor with 1440p resolution and with a refresh rate of 240Hz

Steel Series Arctis 3 Headsets, Steel Series Apex Pro Keyboards, and Steel Series Sensei Ten Mouse
All these specs work together for their gamers to dominate the competition and have the best gaming experience.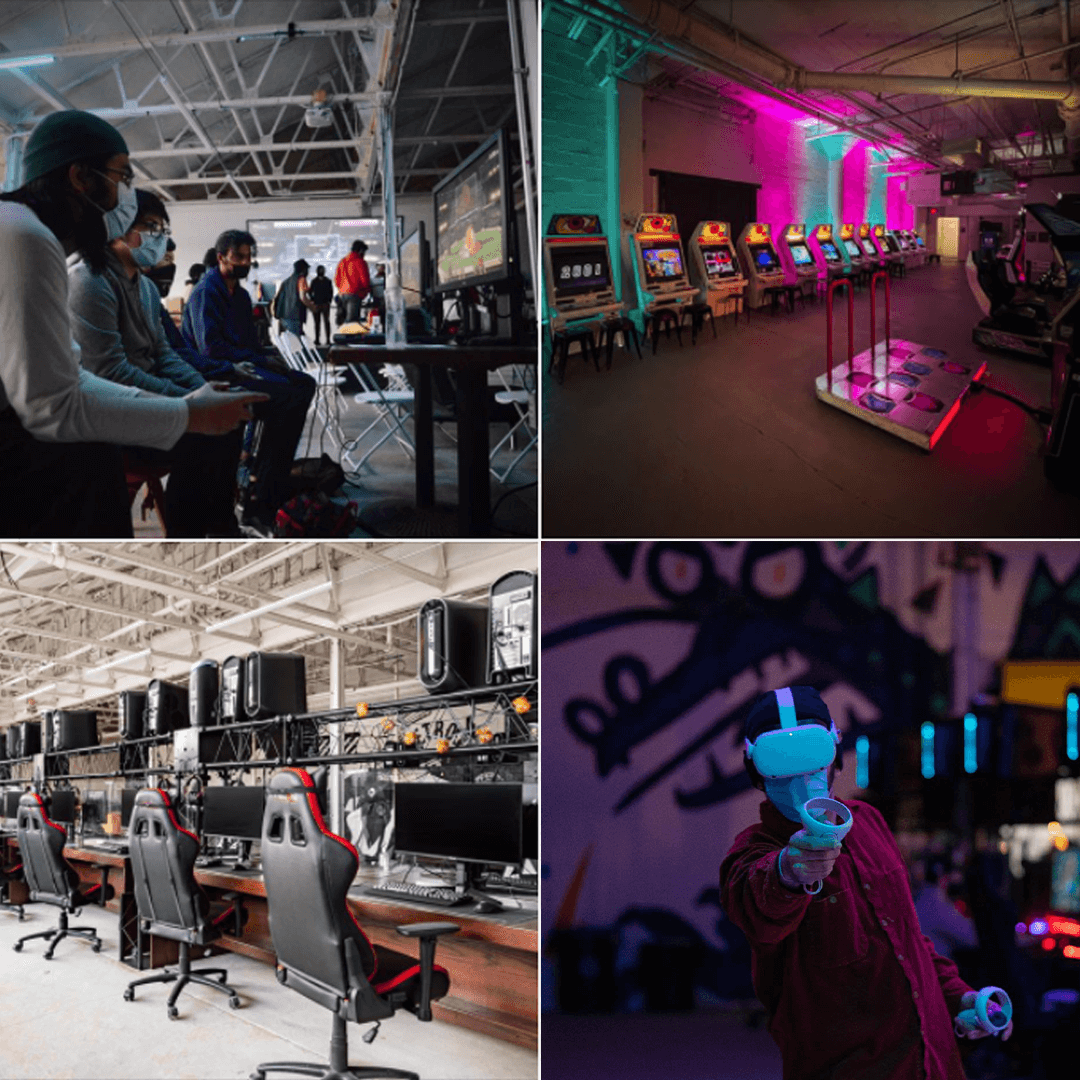 Image: Replay Cafe
Modern Gaming Controllers
If keyboards and mouses aren't your things, don't worry. Replay also has controllers that players can use for console gaming.
These controllers are:
Xbox Series controllers

PS4 and PS5 controllers

Nintendo Switch Pro controllers
These controllers are plug-and-play and can be used on any of the PCs in this venue.
Games Offered
Replay Cafe offers a variety of games that can be played on high-powered gaming PCs or consoles. They have all the latest popular titles, such as Call of Duty, Fortnite, Rocket League, and all of the retro console games. They also have a space for tabletops, board games, and arcade machines if gamers want variety or need a break from the online action.
With all these selections, it's no wonder that Replay Cafe is Detroit's gaming haven and one of the most popular gaming venues in town.
Events and Merch
Replay Cafe has created and hosted several events that helped build its reputation as a top gaming destination, and there's no stopping them. Interested gamers can view their calendar of events on their website, which is constantly updated with the latest happenings. These events are for gamers and those who want to learn more about the tech industry.
In addition to events, Replay Cafe also has a merch store where gamers can purchase apparel and accessories with the cafe's logo. These items are perfect for showing support for the cafe and also make great gifts for gamers.
Click here to test the ggLeap client!

How Replay Is Changing the Game Industry Landscape in Detroit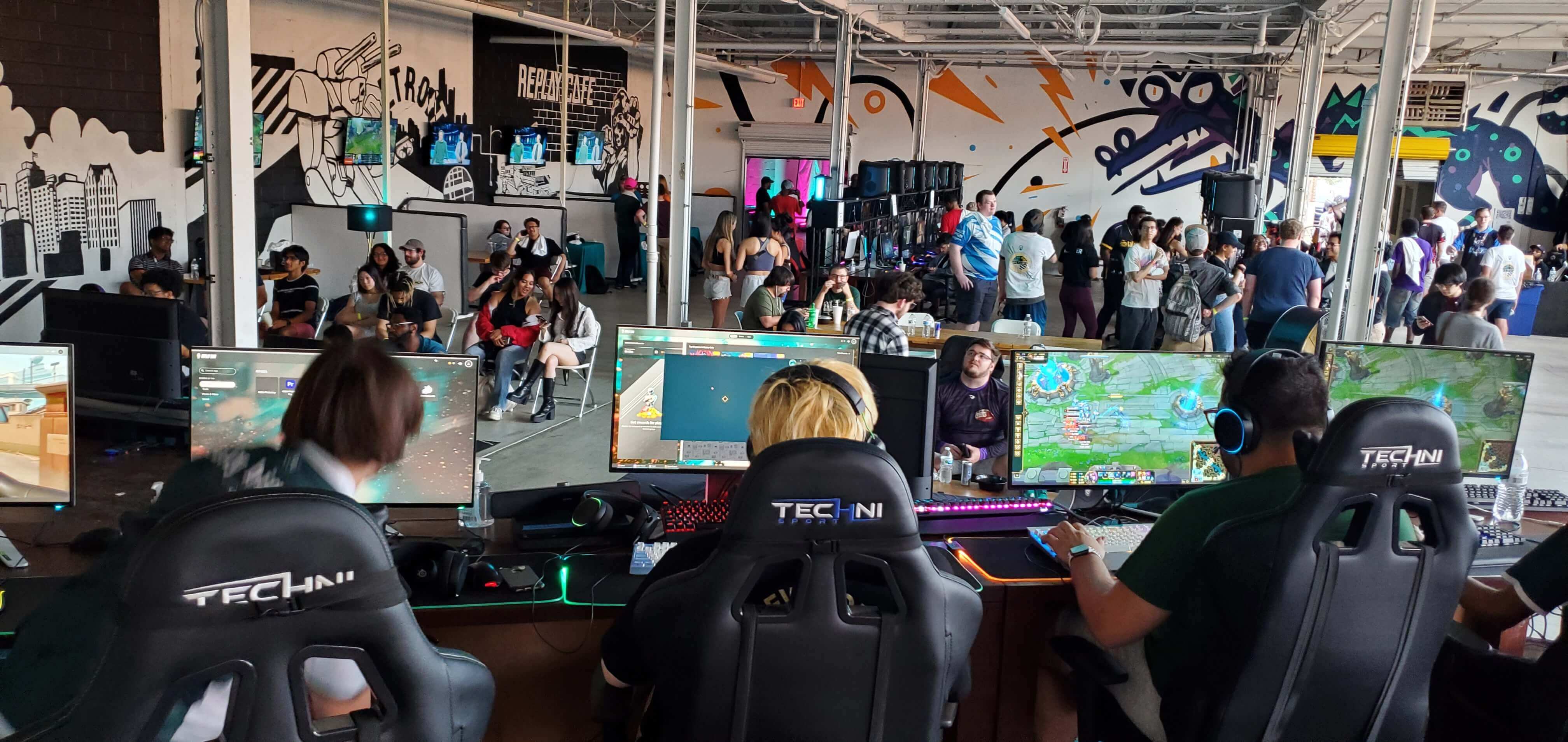 Image: Replay Cafe
Replay is quickly becoming a household name in the Detroit gaming scene. Their tournaments, events, and unique offerings are helping to grow the industry and attract more people to the city. In addition, they are bridging the gap between work and play by providing an environment that is both productive and fun.
Replay Cafe is a much-needed oasis for gamers and tech enthusiasts alike in a fast-paced and often stressful urban environment. It's a great place to socialize and meet new people with similar interests. The cafe is also a place to unwind and escape the hustle and bustle of city life.
In addition, Replay Cafe has also become a major force in the local competitive gaming scene. Thanks to its expansive selection of games and state-of-the-art facilities, it has attracted some of the region's best players and helped raise the profile of competitive gaming in Detroit. As the city's game industry landscape continues to evolve, Replay Cafe will undoubtedly remain a driving force behind its growth and development.
Final Thoughts
Detroit is seeing a resurgence in its tech industry, and Replay Cafe is leading the charge. This tech hub and gaming cafe is attracting top talent and casual gamers and helping to put Detroit on the map as a major player in the gaming industry. Anyone looking for a fun and productive place to work or play will find precisely what they need at Replay Cafe — whether you're after some intense competition or just want to relax and have some fun.
To learn more about Replay Cafe and its role in the Detroit gaming scene, check out its website and calendar of events. You can also follow them on Facebook, Instagram, and Twitter to stay up-to-date on all the latest news and happenings.
ggCircuit is a part of Esports Entertainment Group (GMBL).