Is 'Esports' a Dirty Word? ggCircuit joins the Wide World of Esports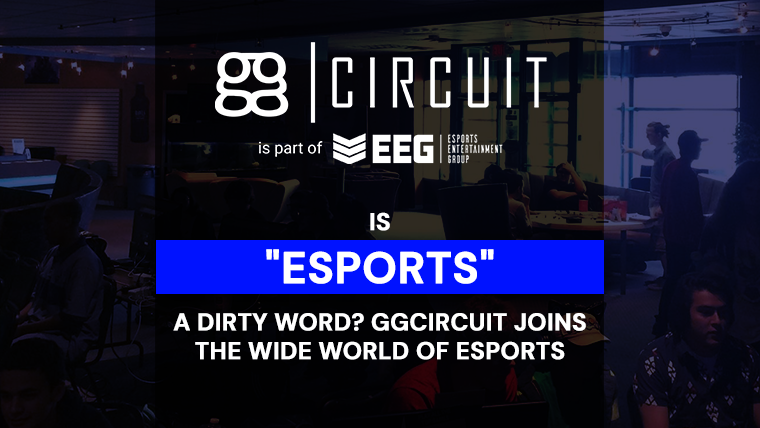 Our very own Jason McIntosh was interviewed by Katharine Nohr of ThinkTech Hawaii to discuss the esports industry, why some esports venues fail, and more!
The interview kicked off with Nohr asking about ggCircuit's background and McIntosh gave information about ggCircuit's beginnings with nationwide tournaments with gaming venues that started in 2008.
After realizing that the software that they are using was holding them back, ggCircuit started building the esports gaming center management software, ggLeap, in 2014. Currently, ggLeap is used by 600 plus esports venues around the world.
Why 60% of Esports Venues Fail
ggCircuit data shows that 60% of esports venues failed. This stat is higher than the normal business failure rate by 15%. The reasons for their failure can be attributed to several things like not being able to cater to non-competitive players and not offering food & beverage.
ggCircuit offered several ways for venue owners how to operate their business while maintaining a heavy emphasis on casual and competitive gaming. Esports is only a piece of the overall business puzzle and it should be supported with streams of revenue like food & beverage, birthday parties, and events.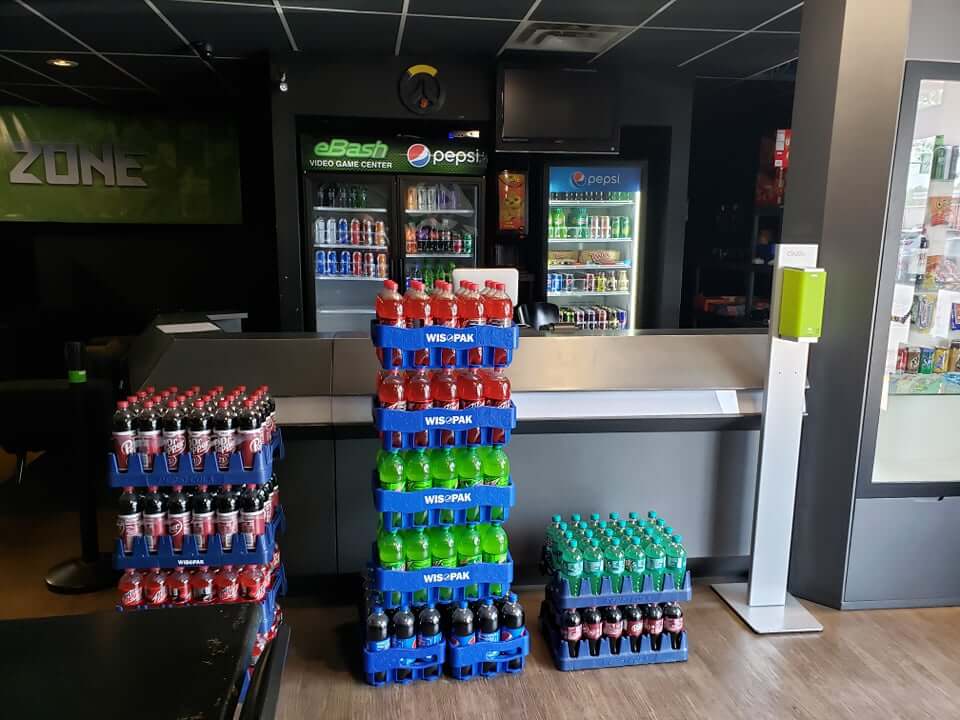 Stocking up: an esports venue should also include other revenue streams in order to survive
Nohr aptly said that a restaurant can make a lot of profit from offering alcoholic beverages, and movie theaters can earn additional revenue from soda and popcorn sales.
Esports is a "Dirty Word"
Nohr is curious about McIntosh's point of view about why the word esports is a dirty word. He stated an example where some people think that anyone with an IT background can fix broken printers. Relative to the above example that he gave, most people think that esports is solely about competitions.
This is where people get the notion that esports is only about competitive gaming and excludes the other aspects of it. McIntosh said that the competition aspect of esports is only around 20% and venues should make sure not to ignore other players that are not into competitive gaming.
Sign up for ggCircuit Updates!
ggCircuit's Journey in Esports
Being among the pioneers in the esports business, Nohr asked about the company's journey. McIntosh recalled that ggCircuit's founder and CEO Zack Johnson got started in esports during his days as a Youth Minister in their church. Johnson organized LAN parties, which started with 10 people, every Sunday. The participants in the weekly LAN parties ballooned to 70 people, and while this weekly event was fun to do, it proved to be very difficult.
Johnson eventually started a dedicated LAN gaming center called eBash Video Games. The center eventually had several branches but the company could not replicate the success of the location in Johnson's hometown in Terre Haute, Indiana. eBash also did online tournaments with other esports centers in the US.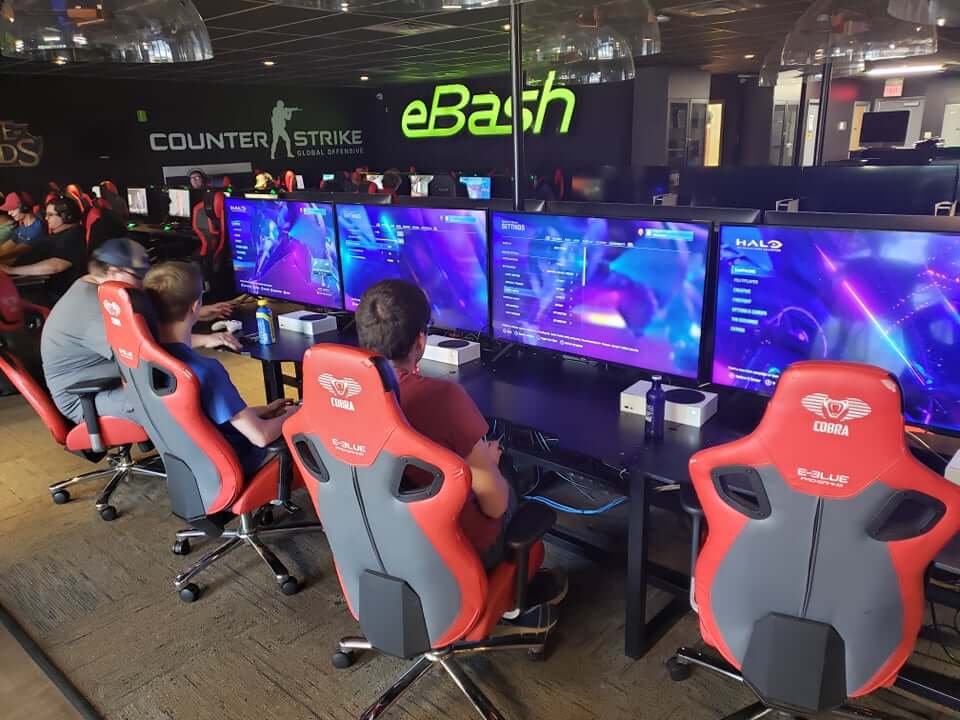 eBash Video Game Center in Terre Haute, IN
eBash had used another management software for 10 years and it was limited in the scope of engaging players, center management, and diskless boot. In order to be able to do more, the ggLeap esports management software's development began.
ggCircuit has been in esports for 16 years since Johnson started doing his weekly LAN parties in the basement of his church, and we have been doing consulting services for esports venues for 10 years. An esports venue is difficult to run and it is even more difficult to find a dedicated employee that will run the business with the same dedication as the owner.
How Can an Esports Venue Succeed?
The interview's topic shifted when Nohr asked McIntosh what makes a successful esports venue franchise. McIntosh answered that adding food and beverages or setting up a bar can help the business. The point of adding products or services on top of the esports venue model is to create an additional stream of income.
Nohr also asked what are the keys to a prosperous esports venue business and what can ggCircuit do to make it happen. McIntosh answered that ggCircuit believes in evaluating and implementing what works in the business. It is also profitable to cater to a wide demographic of players especially the 5 Cs of gaming and avoid focusing only on the competition aspect of esports.
Venues must cater to the entire gaming landscape in order to be successful.
How Can Mainstream Businesses Get Into Esports?
As businesses are starting to slowly open, Nohr asked the inevitable question of how can esports be integrated into mainstream business. McIntosh replied that ggCircuit is offering two business packages that will be perfect for a traditionally non-esports type of business if they are interested in adding esports amenities as an additional revenue stream.
The first business package will have ggCircuit provide everything that an esports center will need such as gaming PCs, desks, chairs, peripherals, software, and server. What's more, is that the ggCircuit SpecOps team will go on-site to set up everything in the venue. ggCircuit will also do daily maintenance to the server to ensure that the games are up to date.
McIntosh said that this package should take at least 20-30% of work off of the owner's plate and will free up time to do other important things like doing marketing. He added that it takes up to eight months to get into the groove of this type of business, and the best part of getting this package is that the 16 years of ggCircuit's experience is being applied to the venue, ensuring easy management and operation.
The second business package is a self-service type of arcade esports attraction, called OMEGA. This setup can be placed into 500 square feet of location and is perfect for family entertainment centers, bowling alleys, apartment complexes, and more. The operator of this setup will practically just need to make sure that the hardware does not get stolen.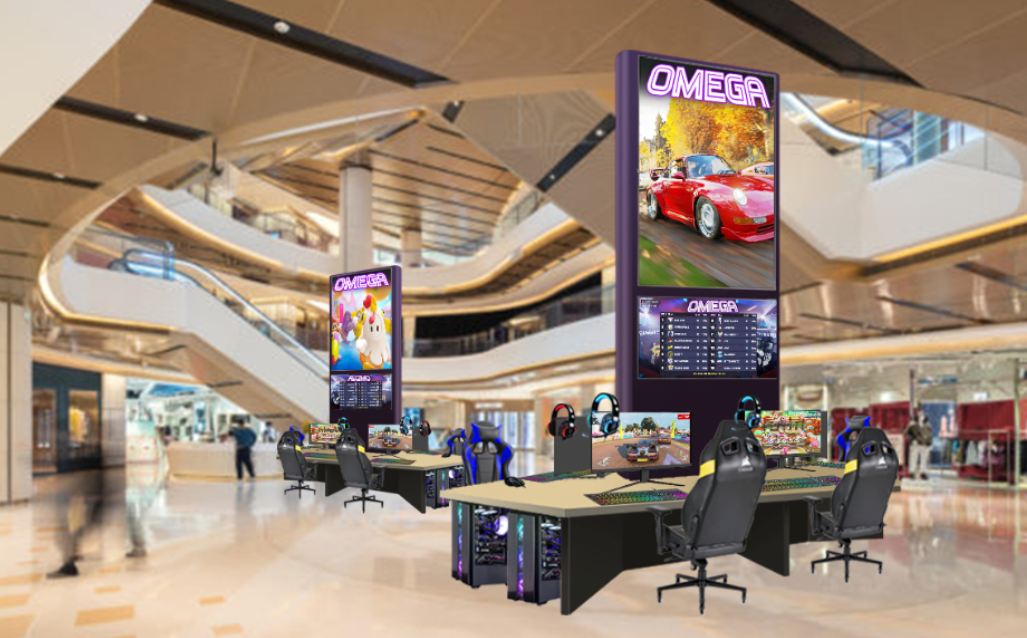 A mock-up of the OMEGA esports attraction
Another great feature of this package is there will be an hourly competition that can be joined just by playing specific games. There will be lighting and visual cue to let the winning player that they have won. Prizes range from free play time to digital gift cards for popular brands.
This esports setup model changes focus from competitors to allowing a casual gamer to do a quick game and solo players or teams will have a chance to win. McIntosh said that it's a fun way to participate and get rewarded just for playing for an hour.
Difference of Post-Pandemic Esports Centers
The world is slowly opening after the recent COVID-19 pandemic, Nohr asked what McIntosh thinks esports centers will be like given that the situation has changed and maybe drastically different than before the lockdowns. McIntosh said that he thinks there will be a lot of big companies like family entertainment centers, electronic stores, and telecom companies that will want to add esports as an attraction to their business.
McIntosh recalled that a lot of venues were hit very hard during the pandemic and ggCircuit had to pivot to help owners to retain their player-base by providing an at-home version of ggLeap. When the situation started to relax a bit, the players went back to the esports venues which can be attributed to not having a high-end gaming machine or simply wanting to play with their friends.
Then McIntosh added that based on the volume of demo requests for ggLeap (averaging about 20-30 a week), esports venues will make a dramatic comeback and may even go back to normal like before. He then made the analogy that despite the fact that people can drink beer at home, people still go to bars because it is simply much better to drink with friends. The same can be said about going to esports gaming venues.
Click here to test the ggLeap client!

Esports Venues That Were Supported by ggCircuit
The interview shifted to some of the esports venues that ggCircuit supported. Here's the list of the centers that McIntosh mentioned during the interview:
Bendix Arena
A brand new esports venue that is formerly the College Football Hall of Fame in South Bend, IN. It was also the home of the Notre Dame football team and this facility closed around 5 years ago. The city of South Bend wanted to embrace esports and hired ggCircuit to get the venue up and running.
This location has a separate auditorium where people can watch esports tournaments.
Christian Brothers College High School
Located in St. Louis, MO, the school did a survey with students and potential enrollees where they were asked if they will go to CBC High School if esports was offered. The result was a staggering 70% of students will enroll if esports is offered.
ggCircuit was tasked to set up their esports venue in February 2020, just before the lockdown took place. The esports facility was built for the school's esports teams but it is also used for casual gaming for students. The CBC High School esports venue is the largest high school installation in the US.
Helix eSports
ggCircuit and Helix eSports were partners prior to being acquired by Esports Entertainment Group. Helix eSports has 3 main locations: North Bergen, NJ; Patriot Place in Boston, MA; and in UCLA campus.
Helix eSports also has 2 of the largest esports venues with 100 PCs, both locations also have bars and restaurants.
Gen Con
ggCircuit has provided the esports room in this annual convention for 5 years. Our last year in Gen Con was in 2017, we set up 250 PCs for playing esports games and there were 10,000 people that attended that convention in 4 days.
McIntosh recalled that ggCircuit earned $50,000 in revenue and facilitated around 5,000 events during the entire run of the 4-day convention. The events themselves were impromptu tournaments and random match-ups (example of which is we take 5 random people and another 5 random people to match them at League of Legends).
Trophies and medals were given for prizes and McIntosh said that the same people attend every year because they were looking forward to that year's series of medals and trophies.
Future of Esports Business
During the last portion of the interview, Nohr asked McIntosh if he is pessimistic or optimistic about the esports venue business. McIntosh answered that he is very optimistic about the future of the esports venue business but he gave a stern warning that anyone interested in esports should think beyond gaming before opening a venue.
McIntosh added that esports is going to be the next big thing because there are several big companies and universities that are approaching ggCircuit. He also added that there are plenty of untapped markets where esports can be added.
ggCircuit can help people interested in opening an esports venue open their doors faster and ramp up their business. McIntosh advised venue owners to make connections with other esports venue owners, reach out to the gaming community, and don't be an elitist that only thinks esports is exclusively about competition.
If you are interested in learning more about the esports business, make sure to order our free book that will be available on December 1, 2021. It contains details about ggCircuit's experience in running esports venues and how you can start your own.
Special thanks to Katharine Nohr and ThinkTech Hawaii for having us on their channel. ThinkTech Hawaii is a non-profit organization founded in 2011 and has a talk show that covers various subjects of interest to the Hawaii community.